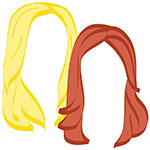 Well, well, well! Here we are. One month stands between us and our next reunion. We don't want to be dramatic (we rarely want to be dramatic but it does seem to happen often, no?), but we've never needed something more. This winter hasn't been kind to anyone — between the Polar Vortex stateside and the complete lukewarmness of France, we're on two different ends of a very blah spectrum.
Yes, yes, seasonal affective disorder, at it's finest. Served up twice, bringing out our winter crank, and it all means that we've just been feeling generally uninspired.
BUT that is about to change! We have some exciting things in the works for #LTnyc and we feel like they're major Manhattan finds, so we are here to share the love.
As one former Upper East Sider and one current Upper East Sider, we faced a bit of a conundrum. Do we go back to our roots and spend a week revisiting old haunts and torturing everyone within a ten-block radius of our former stomping grounds? Or do we branch out and explore our other favorite neighborhoods?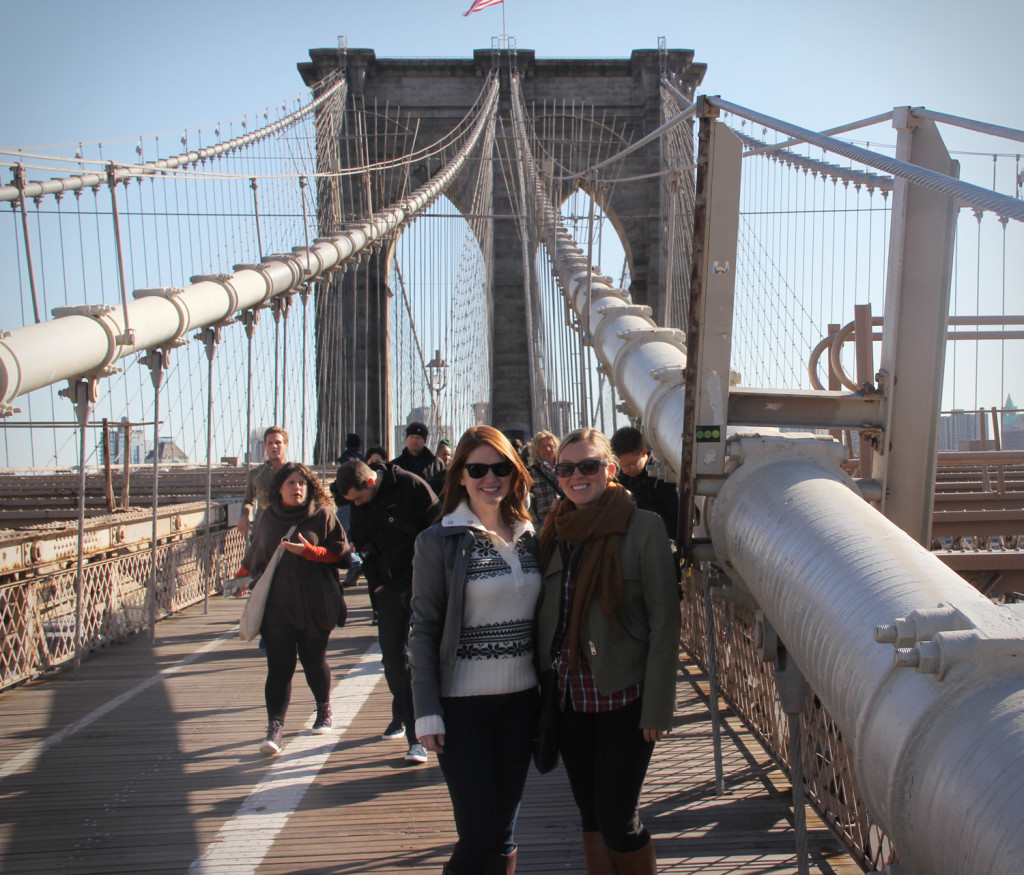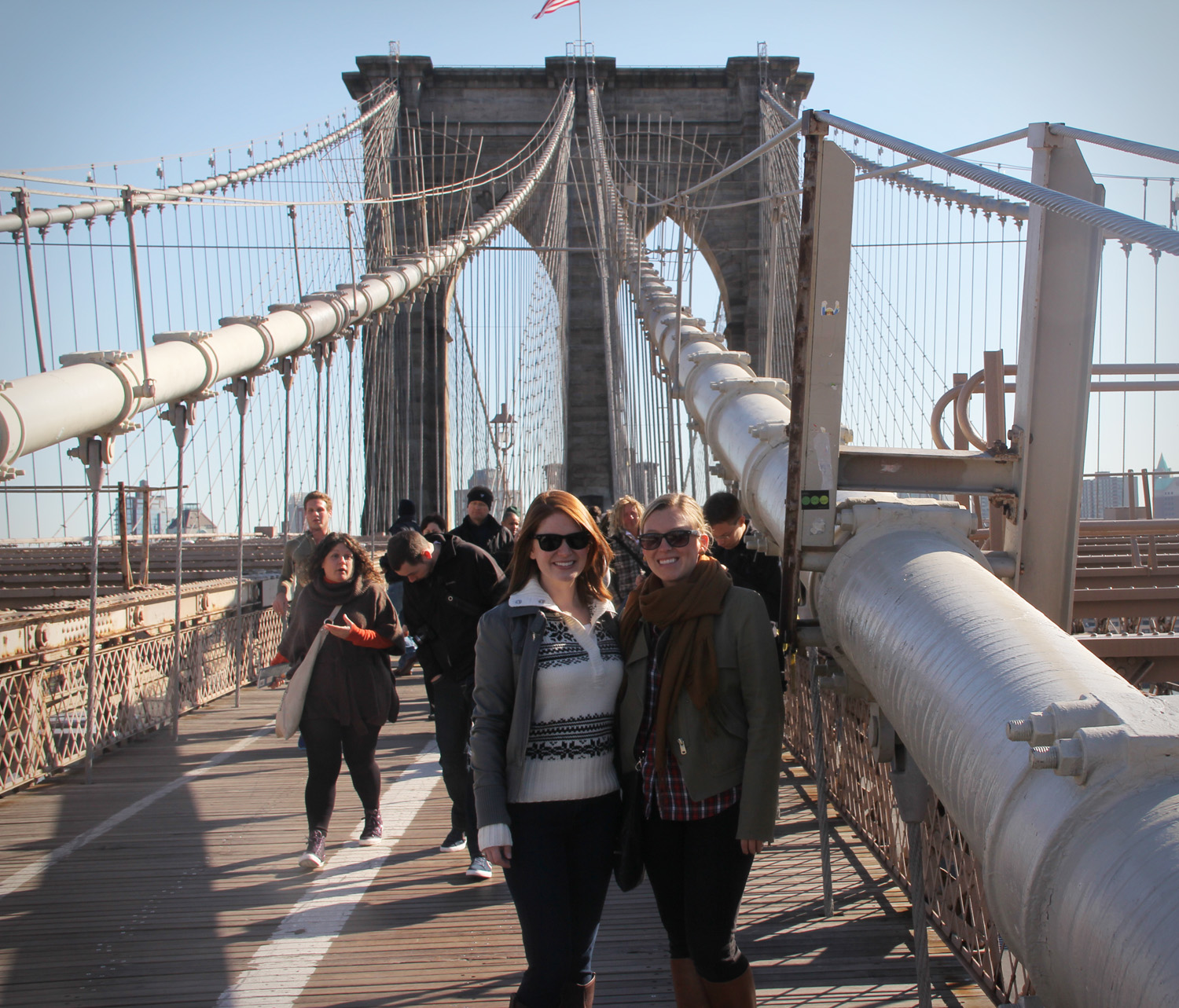 Because the real reason for this trip is to watch two of our beloved friends tie the knot at a little bookstore in Soho, branching out wins the game. And as such, we will be torturing the ENTIRE island of Manhattan instead of one little pocket. New Yorkers, you have been warned.
Should you be heading to NYC in the near future, here's what we have in the works — and scroll to the bottom for a few of our recommended bites, i.e. the most important part of any good pre-trip plan.
[ Midtown ]
The romantic lived in Midtown for her first few years as a Manhattanite, and though it's not our usual scene, it is stupid accessible and convenient.
Our exact details are TBD, but we know one thing: the Library Hotel Collection to the rescue. We'll be spending at least one night at The Library Hotel, and another at one of their other properties: either The Elysée, The Hotel Giraffe, or The Casablanca Hotel.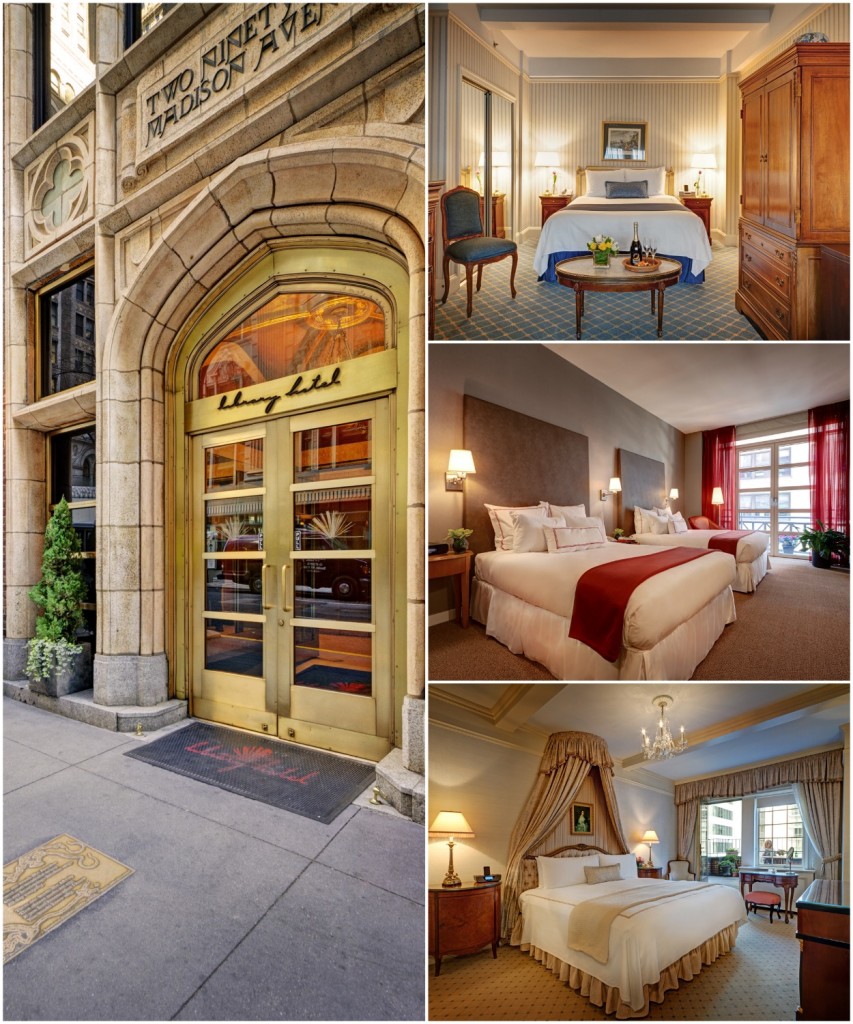 Photos via the Library Hotel Collection
The Elysée couldn't look more adorable if it tried, but the Giraffe has a picture of Shake Shack on its site, sooo… we're kinda leaning toward that one. Either way, we've heard amazing things about all four properties and are pretty sure we're going to find them to be one of the best boutique options in a city full of amazing hotels.
PLUS! We're not the only ones with high expectations. 3/4 of the LHC hotels were each nominated as one of Travel & Leisure 2014 World's Best hotels in New York City! If you feel like taking a sec to vote, click here for the chance to win a $10,000 dream trip to the destination of your choice.
[ Downtown ]
There is a certain sect of people who say things like, "ugh, I never travel above 14th St" and, "does life even exist north of Union Square?" Or, our personal favorite: "what's it like on the Upper East Side? It's more like the suburbs, right?"
What this all means, aside from the fact that these people are seriously annoying, is that we are not cool enough to live Downtown. However, since this is a time to really live life on the edge and, you know, set the world on fire or whatever, Downtown it is! Surrounding the aforementioned downtown wedding, we'll be spending our nights at one of MySuites amazing apartments — and basically pretending we're cool enough to wear bowler hats.
We found this apartment company via Flipkey, and based on decor alone, we're pretty pumped to check them out: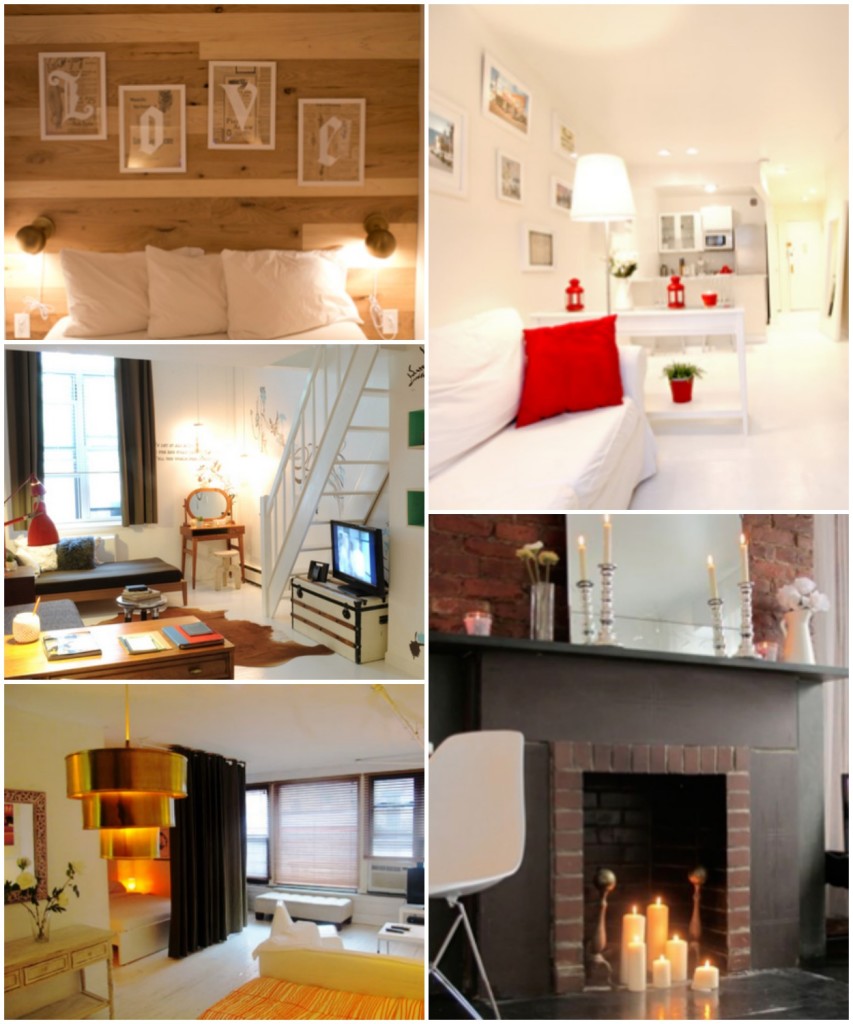 Details to come on which of the above suite shall be ours (all photos via MySuites), but stay tuned fo' sho.
[ The Wish List ]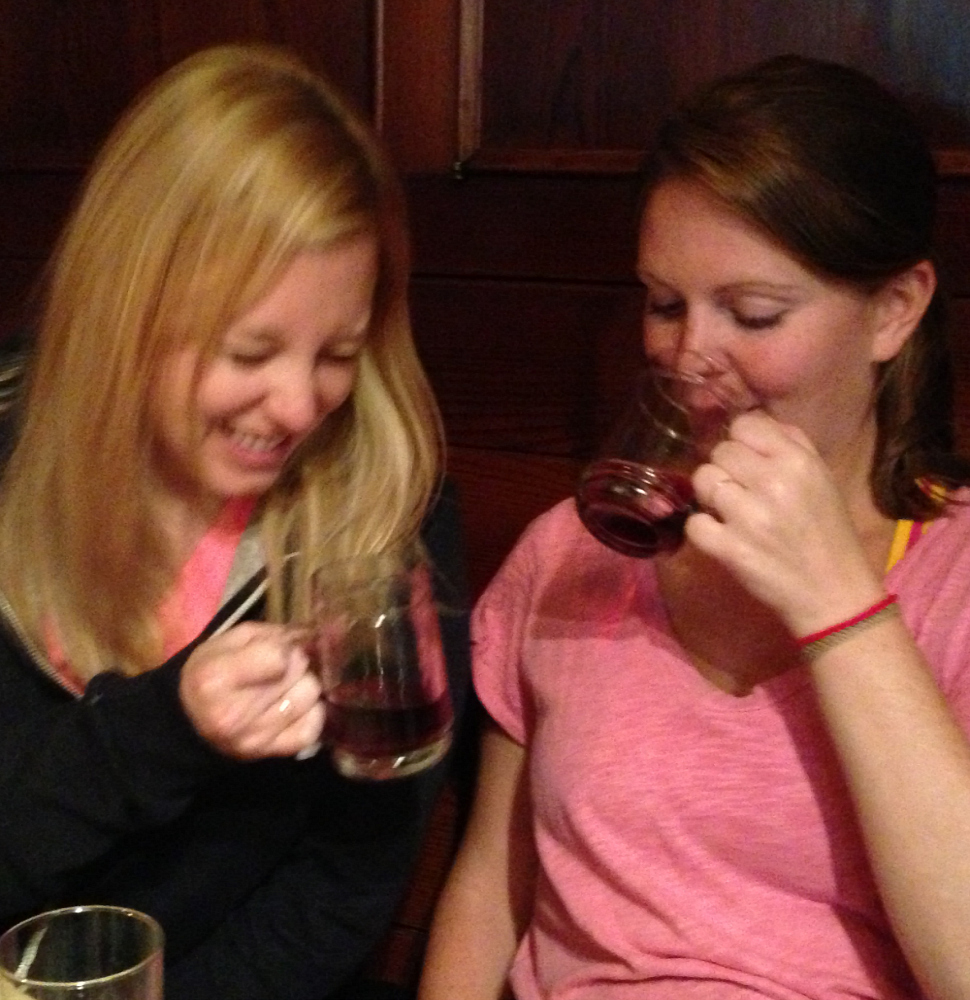 The romantic, naturally, has some demands. French food is everything, but a proper New York binge is in order, and like all best friends should, the wino is fully supporting the following demands:
Bagels // We'll be alternating between Murray's Bagels & Ess-a Bagel pretty much each morning for breakfast.
Pizza // It doesn't even matter where it's from, the romantic just needs her fix and SHE NEEDS IT NOW. (But like, probs Joe's Pizza will suffice)
Burgers // Shake Shack is tried and true, but the wino is claiming BurgerFi takes the new beefcake, so we'll probs just do both.
NYC Deli // Our love for Katz's is real, but it's also kind of an event to go there, you know? That's why a return to Eisenberg's is another must. Grilled cheese? Matzoh ball soup?? Egg & cheese on an English muffin?!?! We're already stressed out about our order.
Pretzel Croissants // Paris may have the best croissants, but there's nothing–NOTHING–like City Bakery's pretzel croissant.
Dranks // A catch-up sesh at Henry is early on the itinerary, which will be a first for us, though we have a good feeling about it because The Hudson's Sky Terrace is an old fave. Any other recs? Five nights to fill with fun, people.
BRUNCH // Where oh where to go downtown on Sunday? This is probs something we should start researching now, right? Oh man, the stress. The pressure! It shall all be paid off in the form of bloody marys.
So, what say you, travelers? Any NYC favorites that we just can't miss? You're talking to two girls who used to mind map their lunch orders at work, so outlining our weeklong menu is serious business. All recommendations are fully welcome. Especially re: brunch.
xo!
the romantic & the wino
– Please note that some of the aforementioned brands are hosting us during #LTnyc. Opinions, as always, are our own. We're really this excited to see each other!