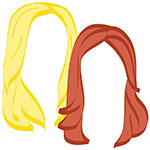 With only two other entries since its inception in September, we've kept our #LTselects club highly exclusive. First, there was the charming boutique inn in Lexington, Massachusetts, which was a no-brainer for our very first inductee.
Then, we extended the offer to the oldest wine bar in London, because… do we need another reason? The Oldest Wine Bar in London.
And now, our newest selection combines both! Our latest #LTselects fave is a charming, boutique hotel in the heart of America's most famous wine region.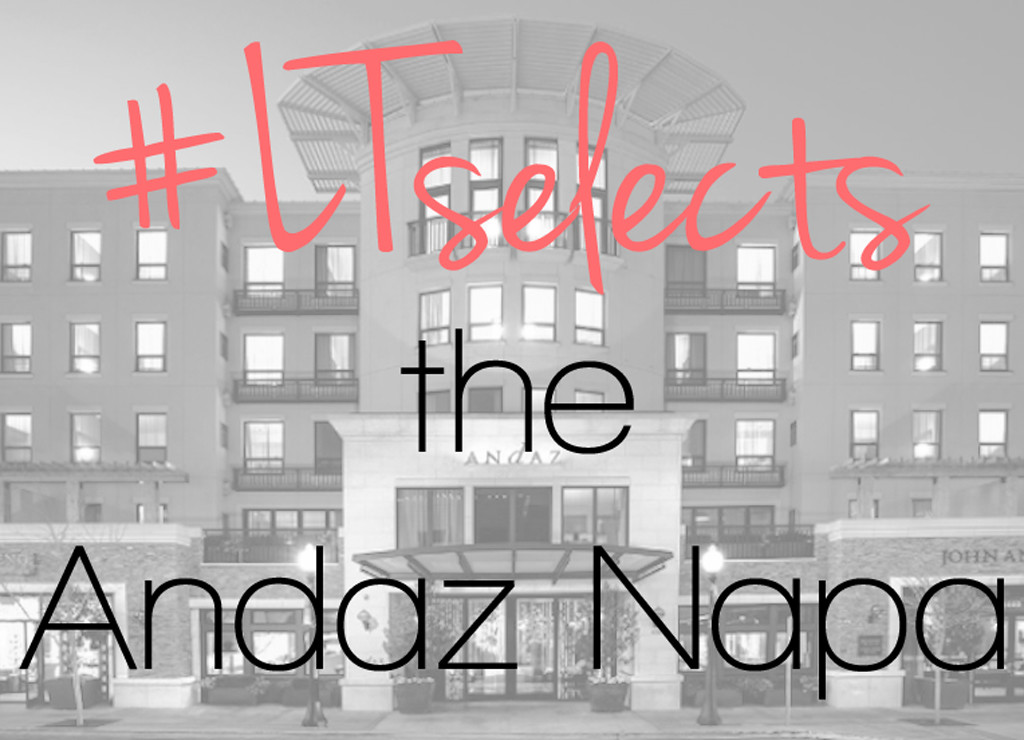 Why did we love The Andaz Napa?
The location // Since we didn't do much (any) advance research on Napa, we were pleasantly surprised to find that the Andaz was located smack dab in the middle of downtown Napa, with most of its restaurants, tasting rooms, and shops within a short walking distance. Though the Andaz sits on one of Napa's busiest streets, the rooms were free of street noise, and the on-site parking (complimentary or valet) ensured that we didn't have to figure out local street parking laws.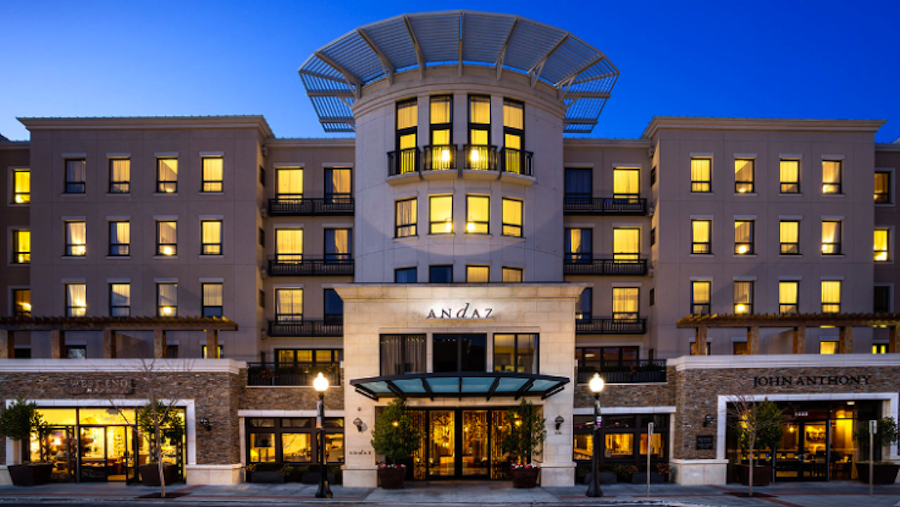 The ambiance // When we arrived at the Andaz, tired — and let's face it, a bit tipsy — from our afternoon of wining and dining on the Napa Valley Wine Train, all we wanted to do was fall into bed for a quick snooze. Because the Andaz Napa might be the most magical of all the hotels, we were immediately handed complimentary glasses of wine and ushered to big plush sofas while one of their front desk agents checked us in on an iPad. If that doesn't sound like a hotel built for Lazy Travelers, then we don't know what is.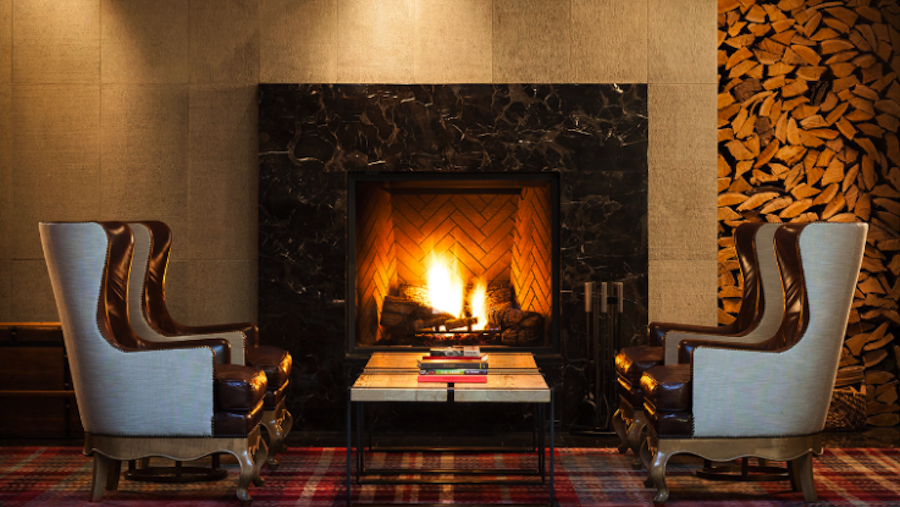 Later, after dinner at a nearby tapas spot, we relaxed back in one of the hotel's many welcoming common spaces with our buds G&Q and Natalie, and, last but never least, more wine.
From the rooms to the lobby to the common areas, the ambiance in the Andaz was modern without being overly trendy. Based on our quick tour of Napa, we loved that it perfectly reflected the local style, and has all the fixings of a luxury hotel without any stuffiness or formalities.
The rooms // For lack of a better way of saying it: holy crap, we loved our rooms at the Andaz. We got to stay in two of the three suite-style rooms they offer — the Tower Suite and the Harvest Suite. Both offered separate sitting rooms, private bedrooms with plush king-sized beds, and two-person soaking tubs. To top it off, the romantic's featured a dual-sided fireplace while the wino had her very own walk-out balcony.

The rooms were inviting, bright, and airy, and though these pictures are straight from the Andaz's website… we have to say, they kinda don't do the rooms justice! Everything was even more welcoming in person.
The extras! // The Andaz had so many complimentary amenities that it made us question how other hotels get away with charging for so much. In addition to the aforementioned complimentary wine upon arrival, we were told that all non-alcoholic drinks and snacks in our rooms were free of charge — which, by the way, included still and sparkling water, sodas, fresh juices, and coffee. NOT NAMING NAMES, but it's been hard for us to get even a bottle of complimentary water at other hotels.
We also had complimentary wifi access, use of the fitness center, morning newspaper delivery, AND the bathroom was stocked with high quality toiletry items, including toothpaste!
The next morning, after a late night of too much wine, we were relieved to find lemon and cucumber water in the lobby along with fresh hibiscus iced tea and complimentary fruit.
If reading this has sent you into a downward rage spiral thinking about all the hotels you've stayed in before that haven't offered these things for free, JOIN THE CLUB.
Or, instead, let's all just meet back at the Andaz Napa and laugh about those other hotels behind their backs?
xo!
the romantic & the wino
– Though we were guests of the Andaz Napa, all opinions are, as always, our own — seriously, despite the complimentary awesomeness and delicious local wines literally at our fingertips, at all times. All photos featured in this post are courtesy of the Andaz Napa's website.