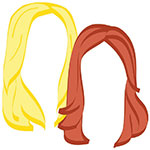 This may surprise you, but when it comes to travel souvenirs, we're not huge shoppers. We love to prep for a getaway with a shopping trip or two, but once we arrive, we'd rather splurge on wining & dining. Rather than destination-branded tchotchkes, we usually bring our memories home in the form of photos. Although, that's probably pretty obvious if you've been reading here for awhile. Even so, we still want to tell you about our latest find! Enter: Lomography's Lomo'Instant camera.
Unfortunately, while we always have the best intentions to print out said photos to adorn our walls… we rarely do, and they tend to get buried away in our computers (or our blog!). But that is all about to change.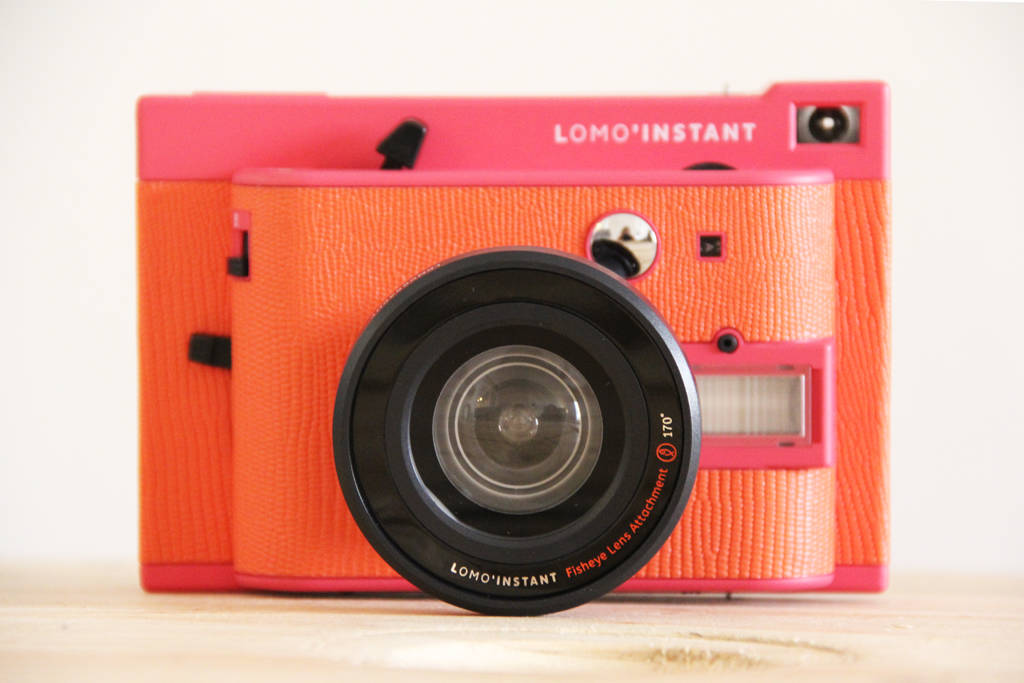 You may have noticed this quirky little camera in our recent Style Spotter, and it's definitely our new favorite find. The best part? If you read to the end, you just might have the chance to win a camera of your very own…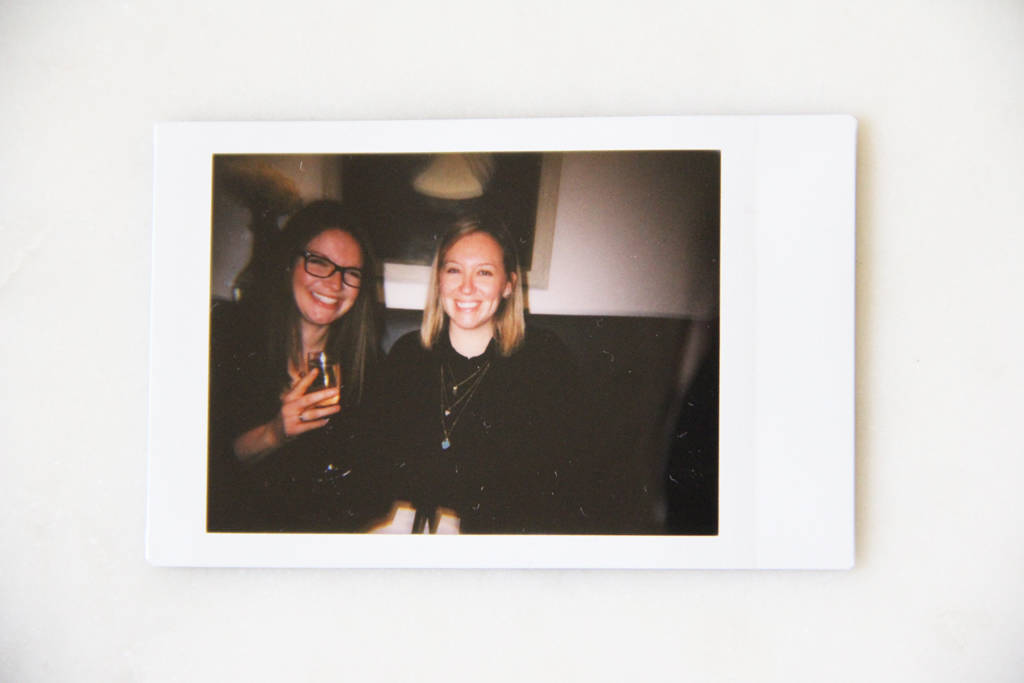 Like the good little millennials we are, we demand instant gratification. Sorting through photos, editing our favorites, sending them off to get printed, and then waiting, waiting, waiting for them to arrive? That sounds like a project.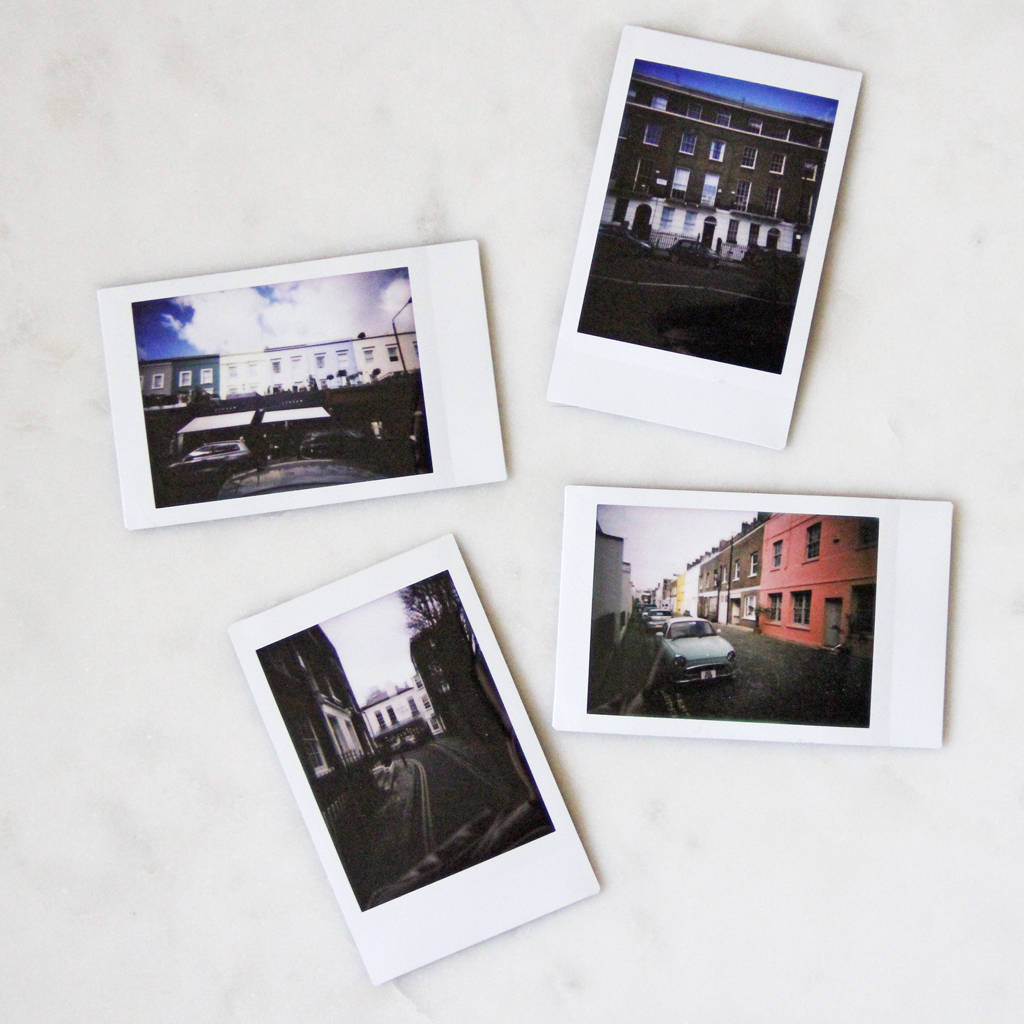 Adjusting a few switches, snapping a pic, and having it print out instantly the bottom of the camera, ready to hang on our fridge or pin to our desk? That sounds like a damn delight!
For our recent reunion in London, Lomography kindly sent along two Lomo'Instant Marrakesh Cameras to capture our adventures together around town, and we had a blast playing with our new toys the entire weekend.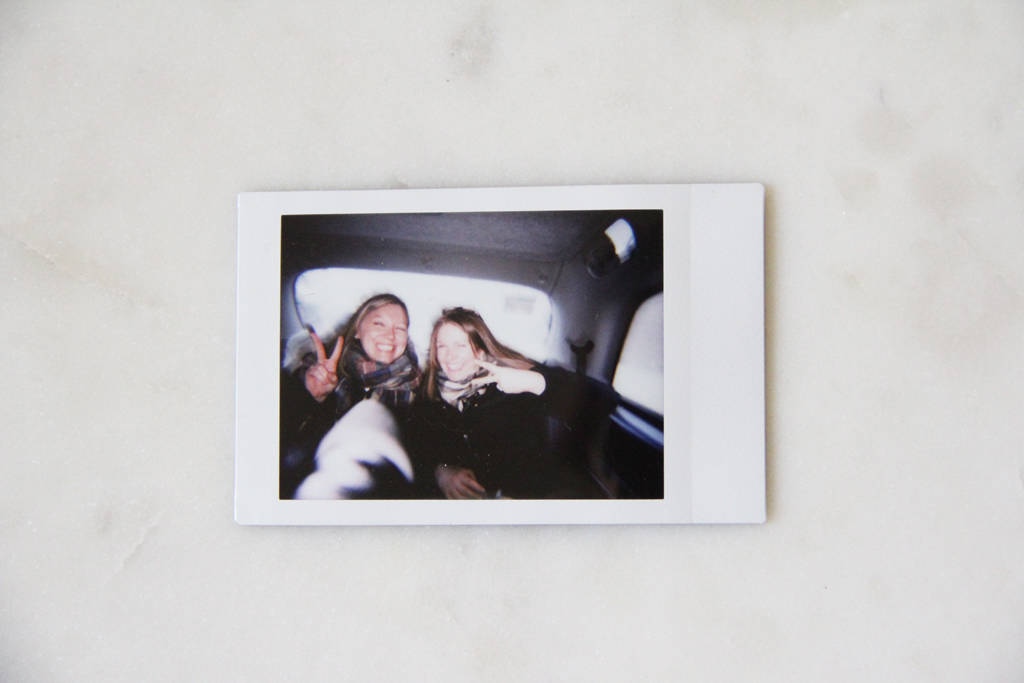 The Lomo'Instants use Fuji Instax Mini Film, like many other instant cameras, but that's where the similarities end. Lomo'Instant's multiple shooting modes, zoom abilities, and advanced shooting system allows the photographer full creative control over their instant photos. If that wasn't enough, it comes withp additional Fisheye, Portrait and Close-Up lens attachments, so you can be the envy of all your photography-loving friends. Full disclosure — it took us about an entire pack of film to figure out all the settings options, so the manual and tips enclosed in the packaging are definitely worth a read.
Once we got the hang of it, though, we couldn't stop snapping… much to the hubs's delight. Don't worry, we'll spare him (and you) the super flattering pics we took of him from various angles. At the end of the weekend, we divvied up our little souvenirs to take home with us and stick in our wallets, on our desks, and use as bookmarks. The perfect little reminders of a winter weekend in London!
As promised, Lomography is excited to give one of our lucky readers a Lomo'Instant of their very own. Here's the deal:
1. Click on over to our Insta pic, and like this photo for one official entry.
2. Follow @lazytravelers to confirm your entry. We'll check to make sure you're following to qualify!
3. Tag a friend in the comments for an additional entry and share the picture on your own feed, tagging
@lazytravelers
for a second additional entry.
And that's it! GOOD LUCK & GODSPEED, little travelers. We can't wait to see who wins!
xo,
the romantic & the wino
– Thank you to Lomography for partnering with us on this post. All opinions are, as always, our own!