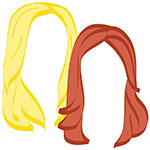 There's no disputing it: social media — and Instagram in particular — is a blessing and a curse. We love it and we hate it and we love to love and hate it.
While we could do without the spammy comments ("LoVe ThIs! Come follow me!"), follows from bots like @GetMoreFolowers558737, or, worst of all, the constant follows AND unfollows from engagement-starved bloggers, there's still a lot to love.
As travelers, Instagram is one of our top sources of wanderlust and inspiration.
While Instagram is extra handy for researching new destinations, we've also recently found a new use. Lately, we've been pouring over photos from some of our favorite cities when we're missing them most. Specifically: New York.
Recently, Netflights reached out to us (sponsored post alert!) to share what happens in a New York minute. While we're still trying to digest the fact that there are 1,000 hot dogs eaten per minute in New York (GROSSSSSSSS), one fact didn't surprise us in the least.
83 New York Instagrams are posted per minute.
If anything, that sounds a little lower than we'd have guessed! Especially considering just how many drool-worthy New York-based accounts we've been lusting after these days.
Behold, some of our must-visit spots for our next trip to the Big Apple, all thanks to Instagram:

We wouldn't care WHAT was on the menu in a place this adorable, but the fact that Boucherie is a traditional French restaurant in the heart of the West Village, with a focus on dry-aged steaks? Oh, ok. Count us in.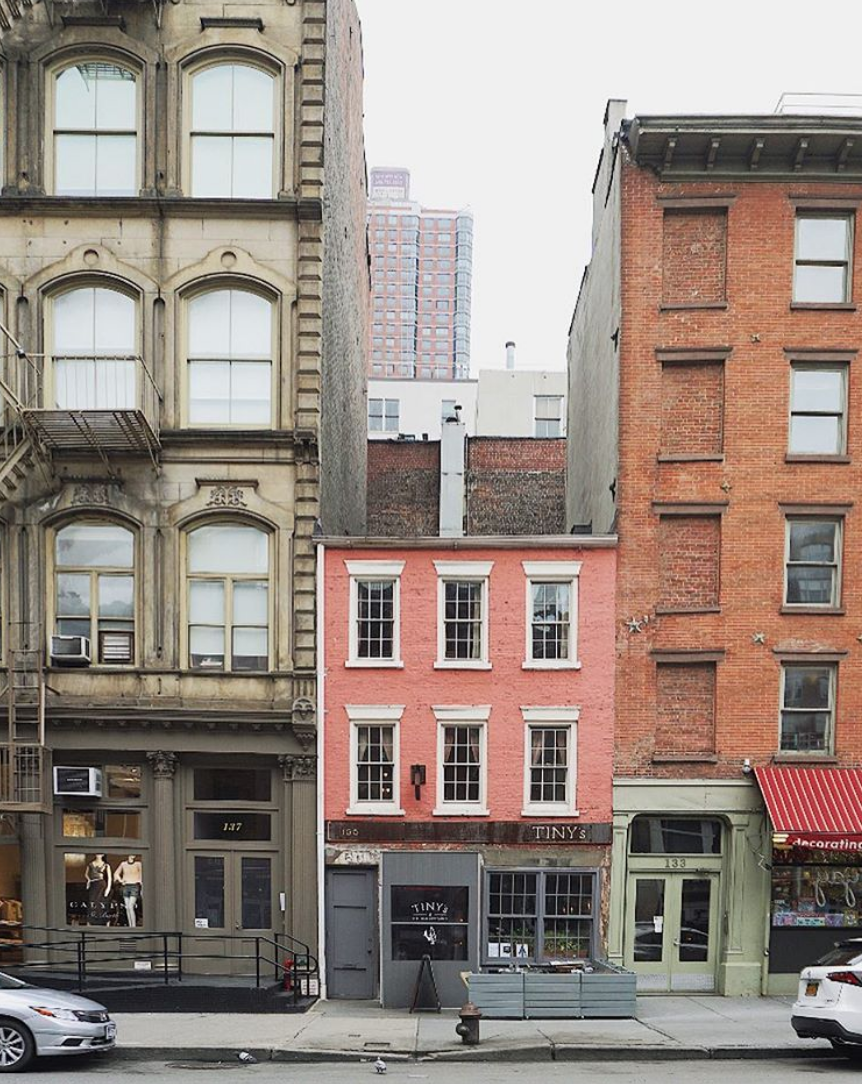 Tiny's is an Instagram fave, and it's clearly because it's SO DAMN CUTE. It's just a major bonus that both the interior and the exterior's full restoration reflects its 1810 roots. But you know what they say. Come for the decor that's "overlayed with whimsical American finish detail," stay for the cocktail list with drink names like King Henrik and Servando's Hot Date.

While We Were Young by @ananewyork
With its velvet pink sofa and floor-to-ceiling windows, While We Were Young was basically made for Instagram. On the one hand, we're dying to go here for drinks. On the other, we might never leave, because why can't our own homes be this adorable?!

Ludlow Coffee Supply by diannnnneee
This place is very clearly everything a hipster coffee spot should be. We're not very good at being hipsters, personally, but that cookie is almost the size of that plate, so we can pretend.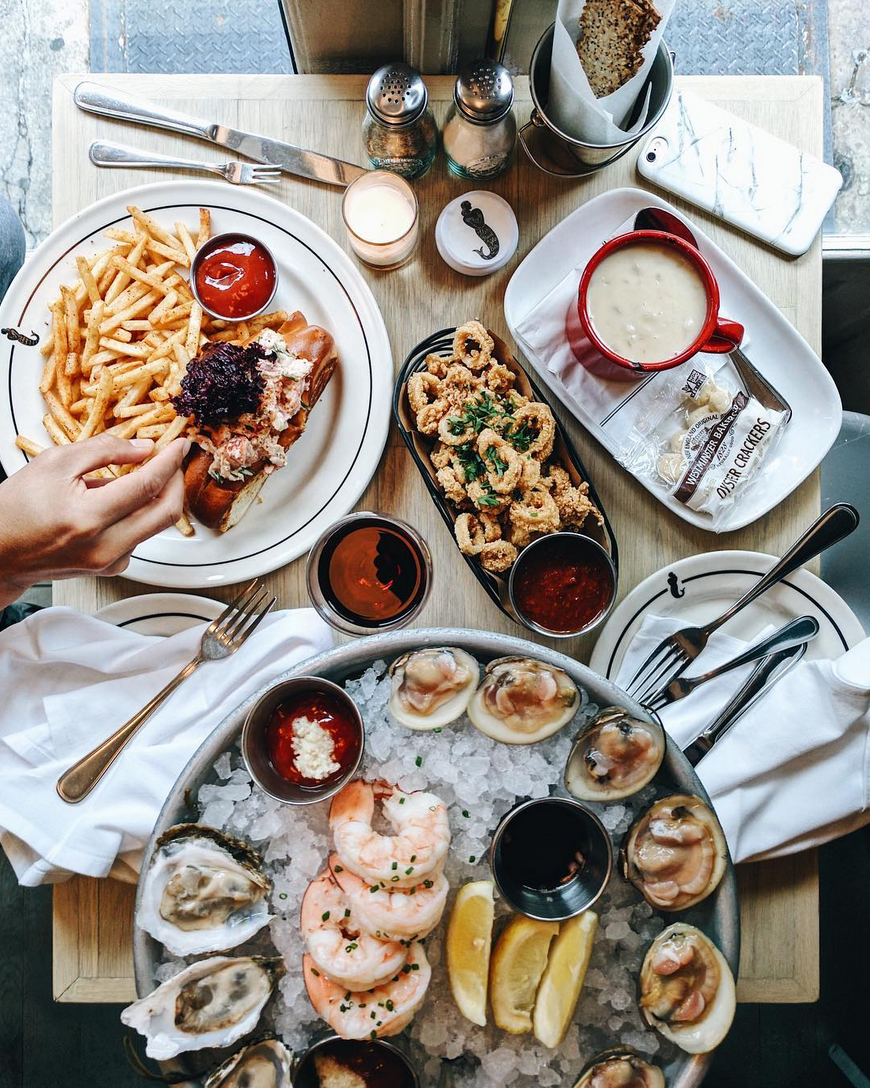 Mermaid Oyster Bar by @heydavina
We are SUCKERS for an enticing foodie flatlay, and Davina delivers on the reg. This spread from Mermaid Oyster Bar is no exception. Is there a better summer lunch scene than this?! If so, Instagram it and make us drool, too, thanks.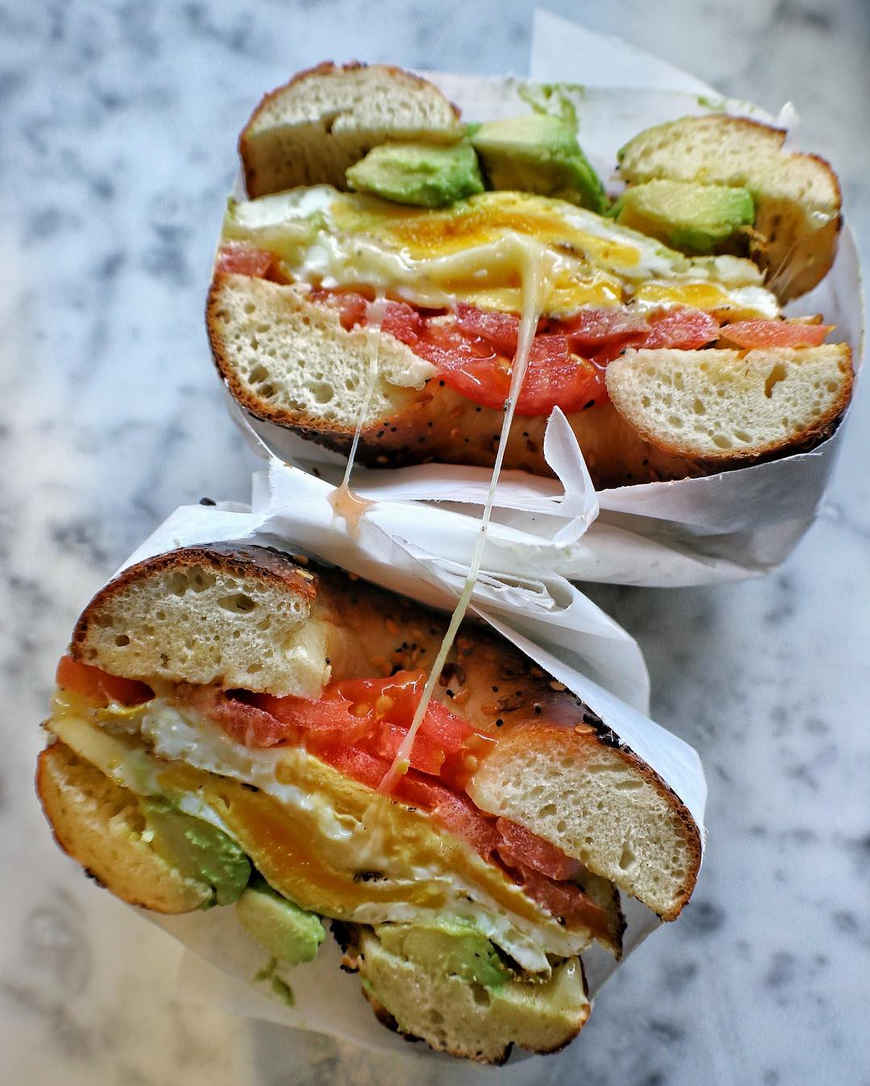 Black Seed Bagels by @onehungryjew
If you didn't expect some bagel porn in this round-up, then you don't even know us at all. Though we're partial to Ess-a-Bagel and Murray's, Black Seed wins for prettiest sammies… and therefore, some of the most 'grammed.
While we could honestly go on… and on and on (83 instagrams per minute, remember!), we'll stop torturing you. But we can tell you this much: the next time you're venturing off to a new city or missing an old one something fierce, make Instagram your best research buddy.
Thank us later. Or, you know, just give us a follow. And tell us: who are your favorite instagrammers?!
xo!
the romantic & the wino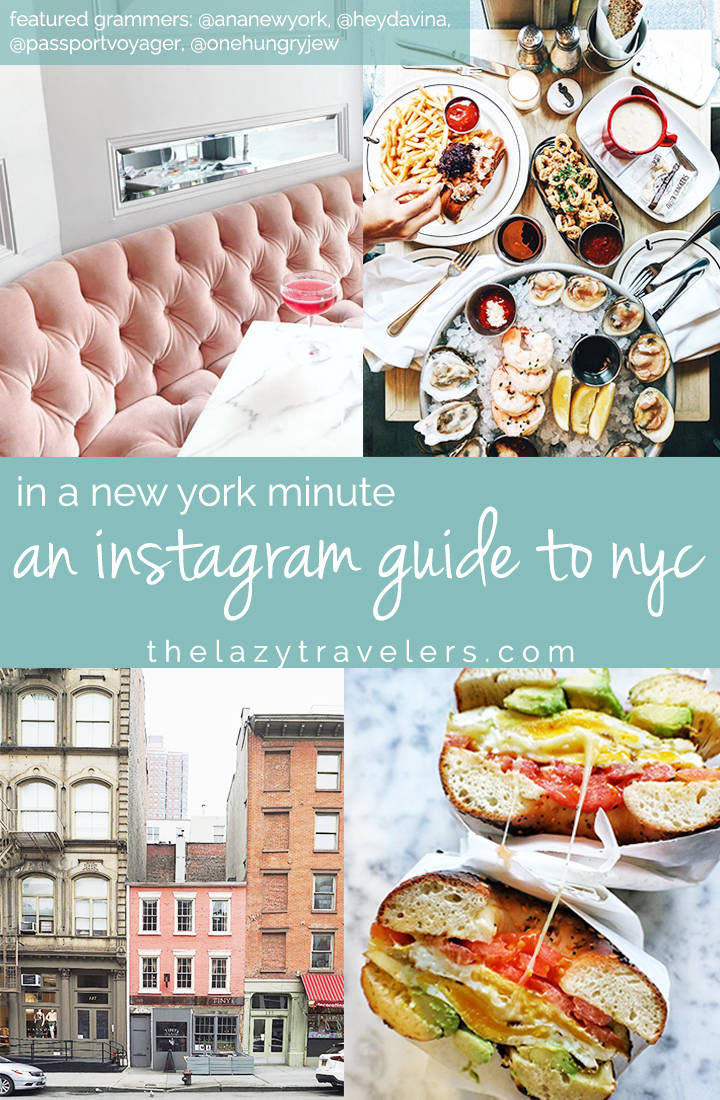 – This post is in partnership with Netflights, but all opinions are our own.
Save
Save
Save
Save