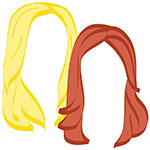 Seriously thought it was Wednesday for the first three hours of this day. Might be the slowest week in history.
Tip #3 seems somewhat obvious, and yet we struggle with this every. single. time. My (Kind of Obvious) Utterly Essential Top Three Travel Tips
The wino has fallen asleep on the Seine boat ride as well (except her ride was at night after a few too many carafes du vin). Don't worry, you'll just have to return to Paris to do it over again! Sleeping on the Seine
Our dream African Safari trip may be a few years off, but we'll hold on to this for future planning. Guide to Planning an African Safari
Thanks to our friend, Matt, for this much needed peaceful photo on a hectic day!
Happy Tuesday, travelers. Good news: tomorrow means guilt-free wine!
xo,
the romantic and the wino