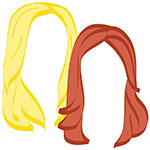 I mean, penguins are enough of a reason for us. Why are travel bloggers racing each other to Antarctica?
Uh buh, reading the first paragraph gave me so much anxiety. How to avoid that cramped seat
CANCEL EVERYTHING! We're off to the backwoods of North Carolina! The Hunger Games Take Over North Carolina
Love all of these photos. Things to do in Morocco: Photo essay
… and this one's our favorite:
Camping in the Sahara (Photo: Parisa, Flickr)
xo!
the romantic & the wino