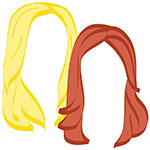 Well hello and how do you do? We're thrilled to be here! And yes, we have another round up of our fave travel reads du jour. Join us as we read! Today we're matching food and wine, finding peace in coach, and learning lessons from a party boat.
READY? Let's go.
Oh, there's a secret, you say? We normally pair our meals with the cheapest bottle of wine. Is that not how you're supposed to do it? The Simple Secret to Matching Food and Wine
A very common struggle for all travelers: Keeping the Peace in Coach
The Bald Hiker never fails to impress with his mad photo skills: Azerbaijan– Sheki Kahn's Palace
The truest truth: you don't want to be hungover on a boat. Lessons From a Croatian Party Boat
Absolute torture to look at these photos from your desk. TORTURE. Colombia's Top 5 Beaches

The wino gets nostalgic for Paris on a morning walk down Madison Ave.
Keep up-to-date on all of our adventures here: the romantic & the wino
xo!
the romantic & the wino