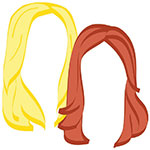 Both Vancouver and Montreal have been on our list for awhile. After reading this, I think it might be time to move Canada to our shortlist, no? Top 5 Places to Visit in Canada
I mean, we failed this. Abysmally. 12 Things You Didn't Know About Vegas
We would like to go to all of these, please. 10 Unspoiled Beaches For Your RTW Trip
This is exactly the kind of post the romantic has been seeking out! Paris is Wonderful in Winter
If you're not being forced to watch the Super Bowl, these are some seriously ideal ways to spend a Sunday. Oh, There's a Game That Day?
Until now, we had heard of 0 of these, but now we'll be sure to bookmark all. 5 of the Best Websites for Researching Hotels
Photo of the Moment: Ruins of Igreja do Carmo, Lisbon
xo!
the romantic & the wino