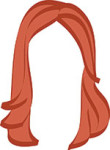 One year living in the Île-de-France meant one year correcting friends and casual acquaintances on where, exactly, we lived.
"How's living in Paris?!" "Well, we're not really IN Paris."
"Wow, so you live in Paris?" "Not exactly…"
"Living in Paris must be amazing!" "…yep."
If you've been following along here or on Instagram, then you probably know that, technically, we spent the last 11 months living 45 minutes south of Paris, in a perfectly adorable cottage in a perfectly adorable village called Montigny-sur-Loing, in the perfectly adorable forêt de Fontainebleau.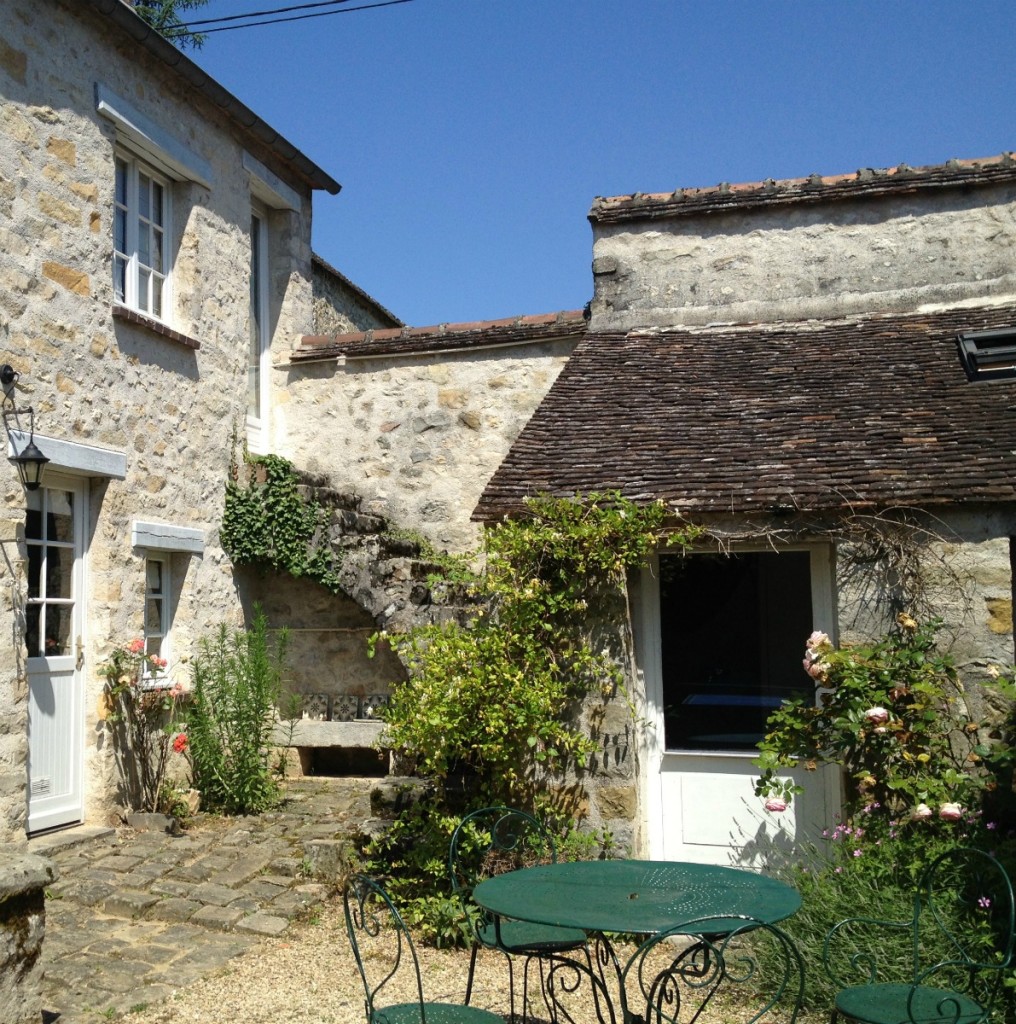 And it was all just perfectly adorable. But it was in the middle of goddamn nowhere.
Naturally, this required frequent trips into Paris — a 51-minute train ride, all in the name of sanity for our city-loving brains. While I can't exactly say that I've ever lived in Paris, I do have a year of pretty regular commutes in and out of Gare de Lyon under my belt. As a result, I've compiled a list of my favorite places that aren't quite from a local's perspective, but they have to count for something, right?
Without further ado, I present to you…
My Parisian Favorites, PART UN of DEUX!
where to snack
Because our trips to Paris always followed about an hour of preptime (driving to the station, taking the train, getting off in Gare de Lyon… commuter life is not the life for me), we usually arrived ready for a quick bite.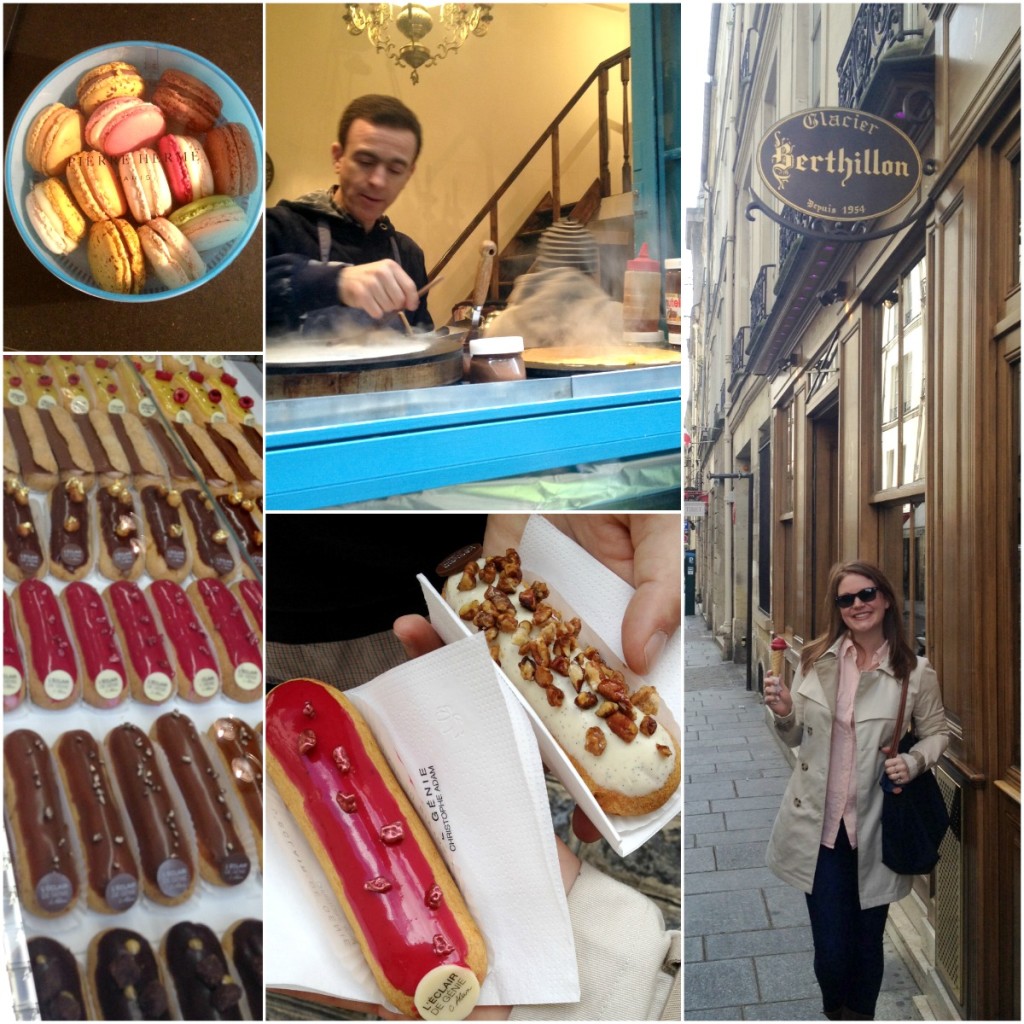 La Droguerie du Marais, 9-11 rue du Jour, 1er // I don't have much of a sweet tooth, but when it comes to Nutella crêpes, that goes right out the window. La Droguerie serves the very, very best… and you should trust me because I've done extensive taste-testing. The hubs actually prefers their savory sibling, galettes, which are made with buckwheat. I will admit — the poulet (chicken, you chickens) is stupid delicious, and I'm usually very wary of street-side poultry. This was a staple in our French lives, as le Marais was a hop, skip, and a jump from Gare de Lyon, and usually en route to wherever we were headed.
L'éclair de Génie, 14 Rue Pavée, 4ème // From the moment I saw a picture of these absurdly ornate éclairs, I knew we had to go. There are no words, you must go and order as many as you can stomach. Luckily, they're pretty petite, so ordering a few for sampling purposes is not as insane as it sounds.
Maison Berthillon, 31 rue Saint-Louis en l'Île, 4ème // Berthillon ice cream is touted as some of the best, and you'll see it advertized all over Paris. True fans, however, know that the only place you can get the real thing is directly on the Île Saint-Louis. Framboise à la rose pour moi, and yes, all of their flavors sound that fancy.
Au P'tit Grec, 66 rue Mouffetard, 5ème // During a last-minute Parisian staycation at Hôtel La Demeure in the Latin Quarter, the hubs and I were strolling around, familiarizing ourselves with a neighborhood we hadn't much experienced. As we walked down Rue Mouffetard (the most fun street name to say in all of Paris), we saw a jam-packed crowd pouring out of a very unassuming storefront. We made a mental note and vowed to return the next night — and I'm so very glad we did. Nutella crêpes forever and ever amen, BUT Au P'tit Grec is known for serving the very best galettes, so I went with what they know. The worst part is the long, long wait… but I guess that makes them taste even better, right?
Pierre Hermé, 72 rue Bonaparte, 6ème // My love for macarons is very well documented, and I will fight you Ladurée-lovers to the death. The death, I say! And listen, I do feel that these things are way overplayed in general — why do macarons seem to be a fashion blogger's go-to prop? But Pierre Hermé's creative spin on classic flavors will remind you why you loved them in the first place, way before they became a thing.
where to dine
Now that I live in London, when I dream of French food, there are a few places where I know my mind will wander.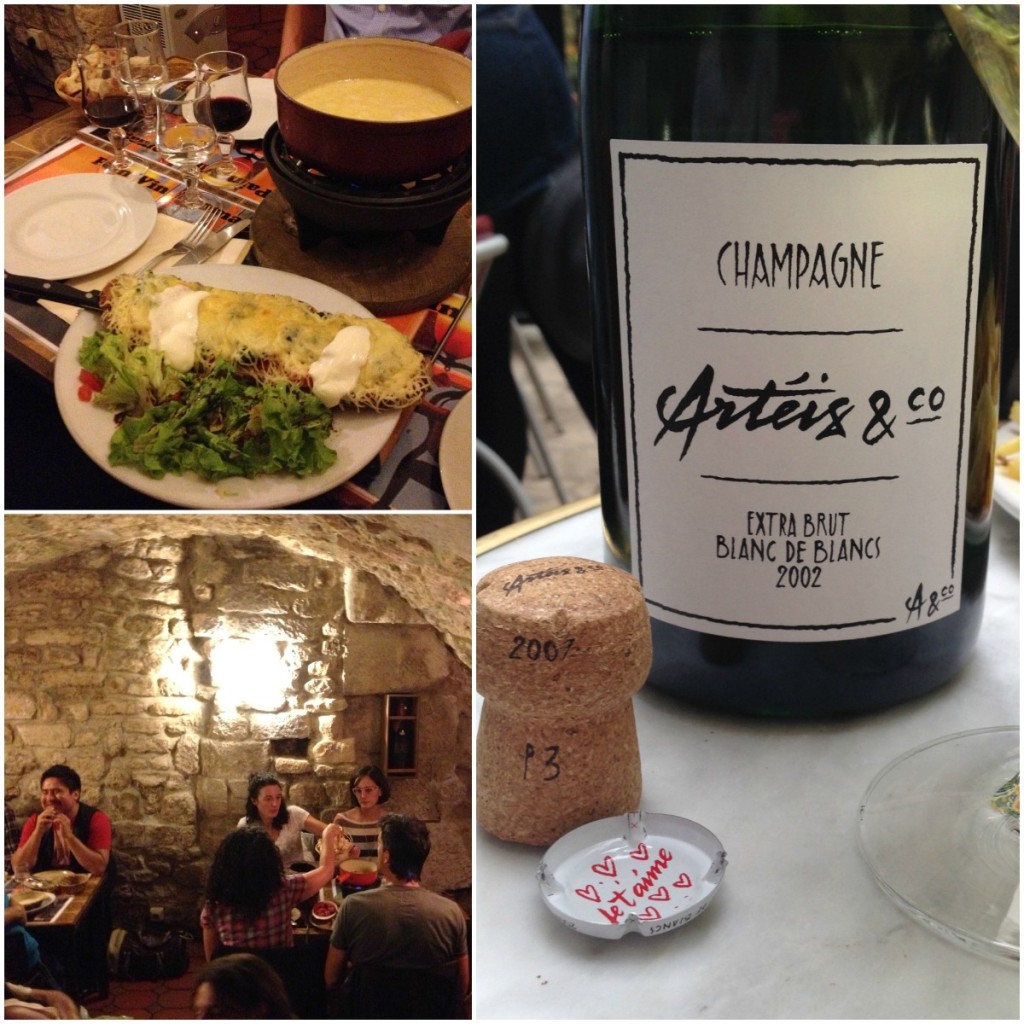 Pain Vin Fromage, 3 rue Geoffroy l'Angevin, 4ème // This was one of my very first dining discoveries, way back when two of our nearest & dearests came to visit, almost immediately upon our arrival. Bread, wine, cheese: my reasons for this declaration of true love should be clear. Make a reservation, and request to sit downstairs.
Le Comptoir du Relais, 9 Carrefour de l'Odéon, 6ème // In the name of escaping a mid-autumn rainstorm, I led Mary Anne and Lola to the closest restaurant with the highest Yelp ratings when they visited us back in November. Little did I know that this is one of the best restaurants in St. Germain, and when the hubs and I tried to return for dinner, it was impossible to get a table. The secret? Go for lunch, there are no lines. Très bien.
Hôtel Amour, 8 rue Navarin, 9ème // Nestled on a sidestreet in Pigalle, I had noticed the neon Amour sign a few times on our way to Montmartre and always wondered what was beneath it. Fast forward to our last few weeks in France, and I was e-mailing with Fabien Gay, co-founder of Artéis & Co. We would be just missing each other in Champagne, so he suggested a post-trip lunch and tasting at the Amour's restaurant, where Artéis is readily available on the menu.
Armed with official Artéis & Co glasses, Fabien ordered a few bottles of Brut, Brut Rosé, and Extra-Brut Blanc de Blancs, and it was instantly like we were catching up with an old friend. In between tales of his love for New York and life commuting between Belgium, Champagne, and Paris, we chatted about what makes each bottle so special. Because we had maxed out on the big brands during our Champagne cellar tours, it was refreshing to learn about the heart and soul behind a boutique label. My very favorite tidbit? Street artist André Saraiva designed the bottle, with the main goal of capturing the excitement and passion of the brand. This is clear all the way down to the scripted "je t'aime" within each cork cage, which he scribbled on a napkin during one of their creative brainstorms.
On top of everything else, Amour's food was fresh and delicious, and paired perfectly with our bubbles — which, in France, you don't need to have a celebratory reason to clink.
where to drink
Honestly, there's nothing better than when Paris warms up and you can sit down at a streetside cafe, order a carafe of rosé, and watch the world go by… unless you're the hubs, who, it turns out, gets REALLY antsy in such situations. Cafes are strictly a daytime enjoyment for him, and once the sun begins to set, get this guy to a proper bar or pub.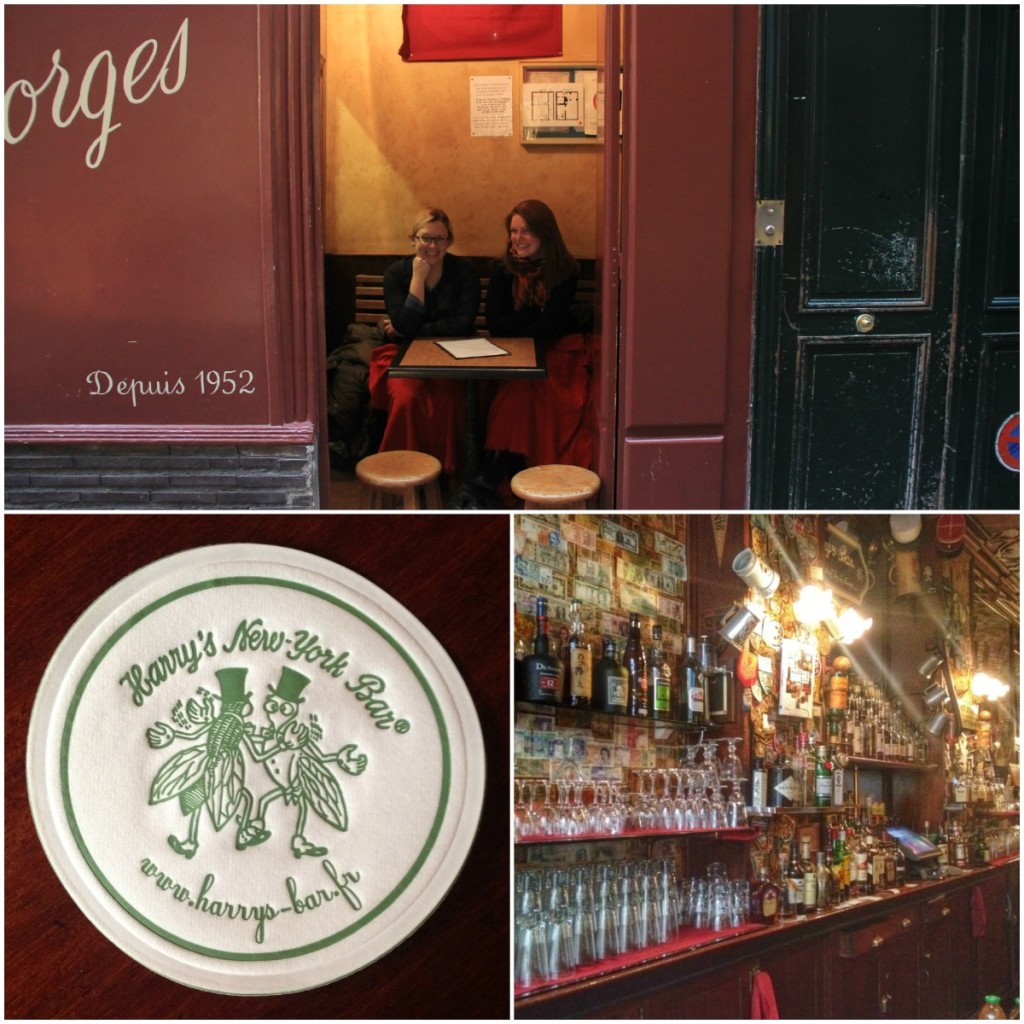 SO! Traditional cafes aside, here are a few places we loved.
Harry's New York Bar, 5 rue Daunou, 2ème // I may be fairly new to team bloody mary, but now that I'm on the bandwagon, how could I miss the place where the beloved brunch drink was invented by Ernest Hemingway himself?! Except… here, it's not really a brunch drink. Go after 5 pm, and don't expect horseradish or any additional garnish aside from a few olives. Camp out at one of the giant wooden tables, and envision Hemingway doing the same.

La Belle Hortense, 31 rue Vieille du Temple, 4ème // Another favorite in Le Marais, the hubs and I would pop in here for a glass of wine whenever we had time to kill en route to the train station. Warm, inviting, and lined with books, we most enjoyed sitting at the bar and people watching.
Chez Georges, 11 rue des Canettes, 6ème // Ok, so this might fall into the traditional cafe category, but only barely. Really, I couldn't not include it. The wino, her fiancé-to-be and I cozied up here — quite literally — back in November, when we noticed a little nook in the wall that overlooked the sidewalk but was safe from the cold. We sat down, ordered some red wine, and were delighted when the waiter brought out blankets along with our carafe.
Les 36 Corneil, 36 rue de Rochechouart, 9ème // The night before our flight back to the states in July, the hubs and I booked a last minute hotel room near Gare du Nord to make our very, very early morning flight a little more bearable. We were getting snippy with each other, when we realized: we hadn't eaten in hours. We strolled out the front door, et voilà! We were steps from this very unassuming, yet very crowded, tapas bar. The tables were all full, so we scooted in next to the bar and ordered a few beers and the cheese plate, as the rest of the local crowd got rowdier and rowdier. Perfect for people watching, beer sipping, and reflecting on that time you lived in France.
I planned to keep going, but really, this is long enough, non? Stay tuned for my favorite places to see, shop, annnnd a quick roundup of where we slept soon, in part DEUX of DEUX.
xo!
the romantic