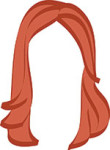 Somehow, time is very quickly getting away from me. One minute, we were all bundled up in the dead of winter, counting down the seconds until we leave country living behind for bigger & better (read: a city). The next minute, the sun is shining, the birds are singing, the blossoms are blooming, and the French countryside? Well, it isn't looking so bad.
Just before my birthday and right on the cusp of spring, the hubs proposed a little road trip. I've been dying to see Colmar since before we even knew we were moving to Fontainebleau, so with the one request that I not actually plan any part of said road trip, it was on the books.
Finally, on a bright and sunny morning in March, we departed for France's famed Alsace region.
Colmar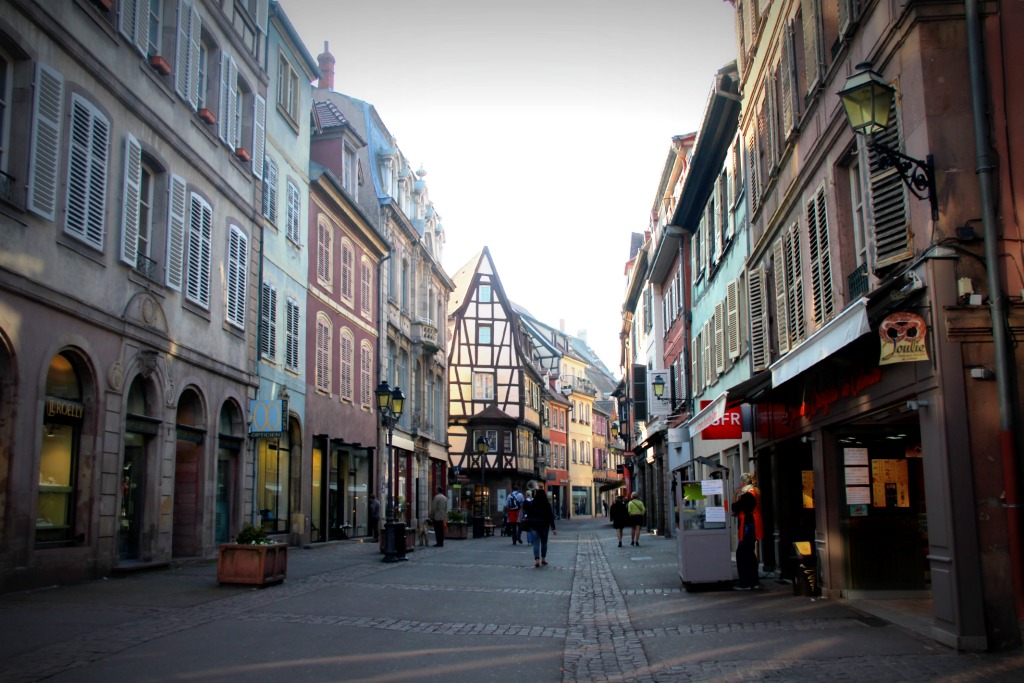 If ever there was a place to rent a place via AirBnb, Colmar is it. For a little over $100 a night, we had an amazing two-story apartment right near the middle of town. I'm sure there are hotels, but as I did zero planning, I couldn't tell you much about them. I can tell you, however, that we felt like total locals. We spent both of our nights based in Colmar, and it was perfection.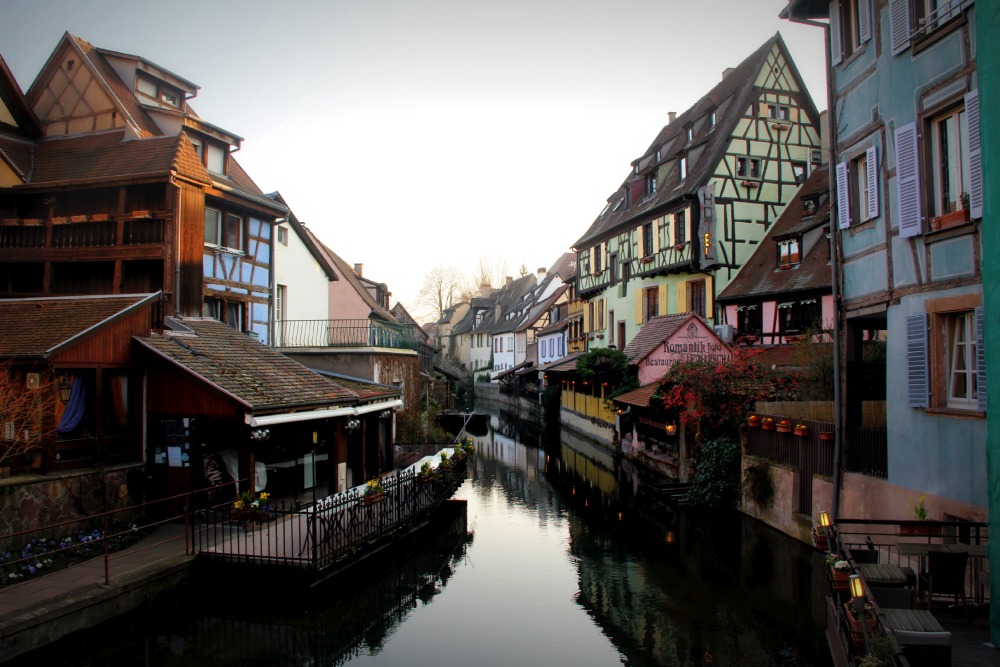 Though we purposely didn't have much on the schedule, a boat trip through Petite Venice was the perfect way to see the most famous pocket of Colmar. We took a quick spin around the canal — there are tons of tour operators available, but the hubs chose this one.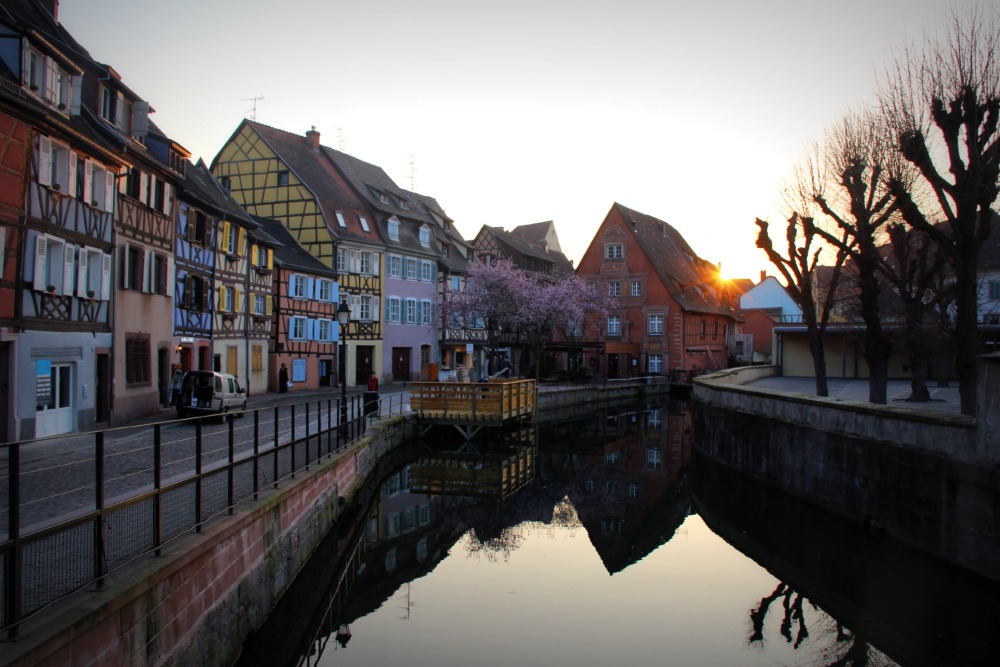 Our guide was born and raised in Colmar and he told us how, due to the town's proximity to Germany, his grandmother spent the majority of her life switching back and forth between speaking and identifying as French or German depending on who was in control of the region. Today they're French, but the German influence is readily apparent in the both the architecture and, more importantly, the food.
We also learned that Frédéric Auguste Bartholdi, the designer of the Statue of Liberty, hails from Colmar. This confused me because I always thought that Mr. Eiffel designed the Statue of Liberty, but apparently he just oversaw the construction. THE MORE YA KNOW.
Here's where I also mention that Parker was along for this little getaway of ours, since it was a pretty last minute decision. Naturally, this meant he had to join us on our boat ride (which, the hubs assured me, the company was more than happy to accommodate. One reason I love the French: they love dogs way more than they love people.) At the end of our boat ride, the hubs held up his phone to snap my picture with the bug. I am exceptionally awkward most times, but especially when I'm forced to be in a photo alone. This is the result: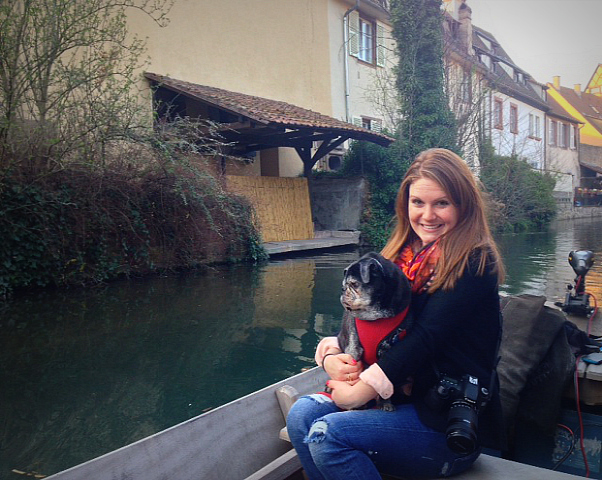 I don't know what I like best: my very strange pose, the lack of emotion behind my eyes, or Parker's complete and total indifference.
When we weren't taking in the fairytale sights of Colmar at sunset, we were eating… and eating and eating and eating. Tarte flambée, or Flammekueche, was one of our favorite finds. It's basically a super thin crust pizza covered in either goat or munster cheese, onions, and bacon. Like  Mr. Bartholdi, munster is also traditionally Alsatian, which, at first, thrilled me. I soon learned, however, that their version of munster is waaaaay stinkier than the American version. It was too stinky for me, but the hubs liked it and thus proved that you are, in fact, what you eat. (BUUURN.)
Anyway. We also gorged on soft pretzels (bretzels if you're masquerading as an Alsatian yourself), and bretzel sucrée, which were like a mix between soft pretzels and glazed donuts. Cha, ya. Happy birthday to me.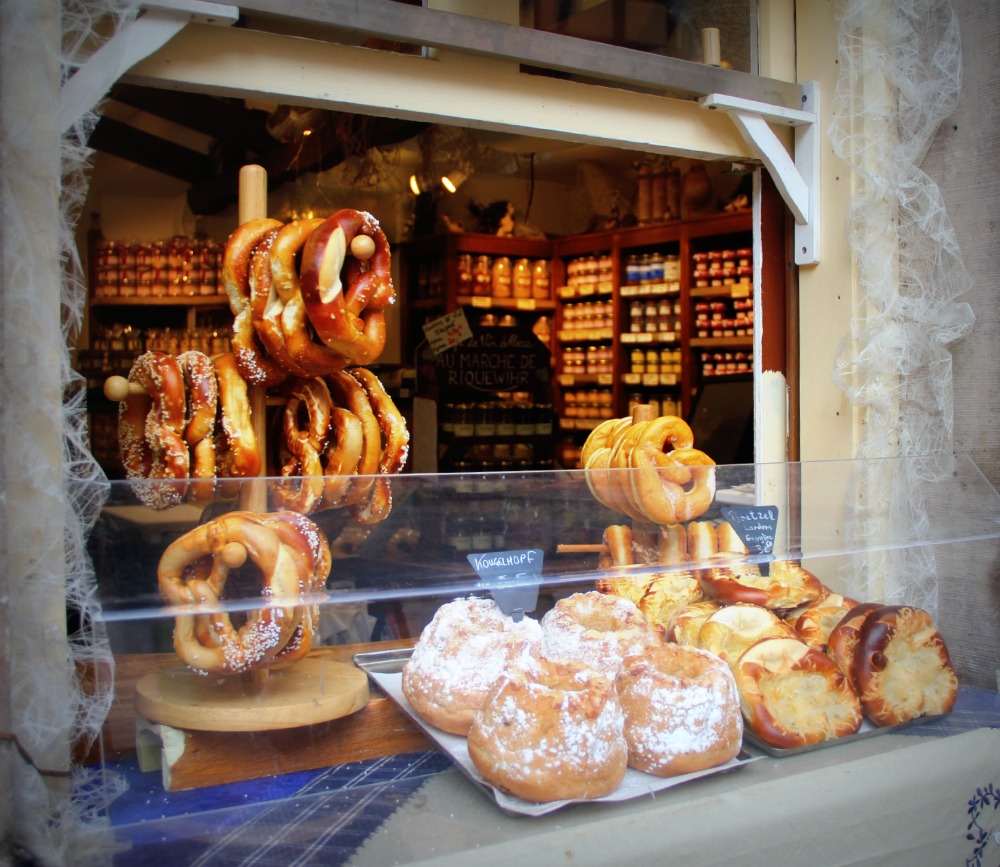 On our last night, we had dinner at La Soï . It was a total last minute find, but it was so delicious and earns the reward for the best duck either of us have ever had.
Ribeauvillé
On our second day, we went on a road trip inside of our road trip (so Inception right now) (yeah, 2010 reference, so what?), to explore the wine route. Alsace is famous for its whites which isn't normally my thang, but the weather was just warm enough to entice us.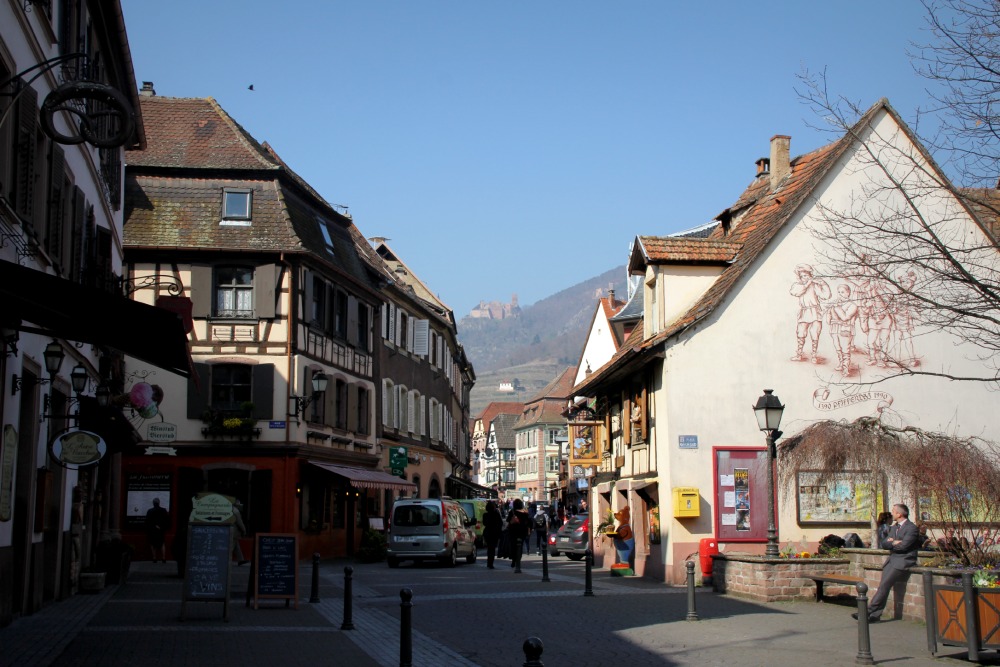 We didn't hike up to the fortress nestled above the town, and were told that was the only way to see it — no driving allowed. It was my birthday, I was feeling lazy. Instead, we sat outside in the main square in Ribeauvillé, people watching and feeding the bug ice cubes under our table. He was all about it until the table next to us ordered rösti. Then he wanted nothing to do with us.
I guess I should also point out that he wasn't up for any hiking, either: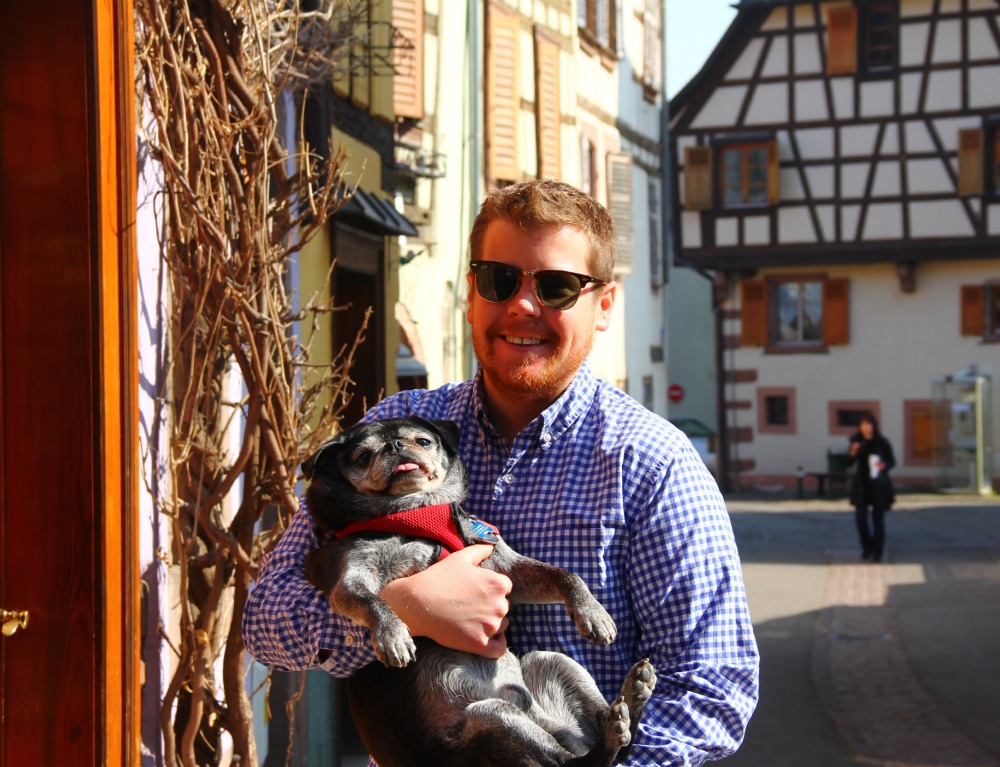 Ridiculous.
We did find his French spirit animal, though. This windowfront snoozefest was a welcome change to the rowdy neighborcats back home, with whom he has nothing in common: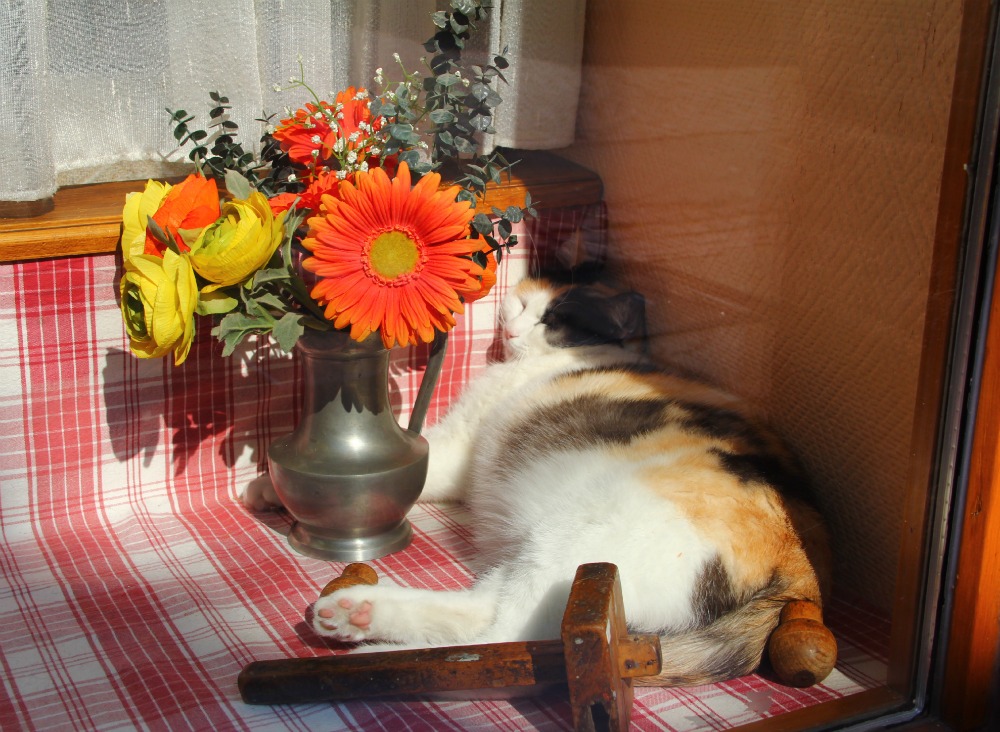 We wrapped up our time in Ribeauvillé at Jean Sipp, which also ended up being our favorite — for the views from the cellar door, the cute box they sent us away with after we purchased our wines, and the bounding black lab that almost knocked me over saying hello (he's not pictured because he was just TOO EXCITED!!!!!).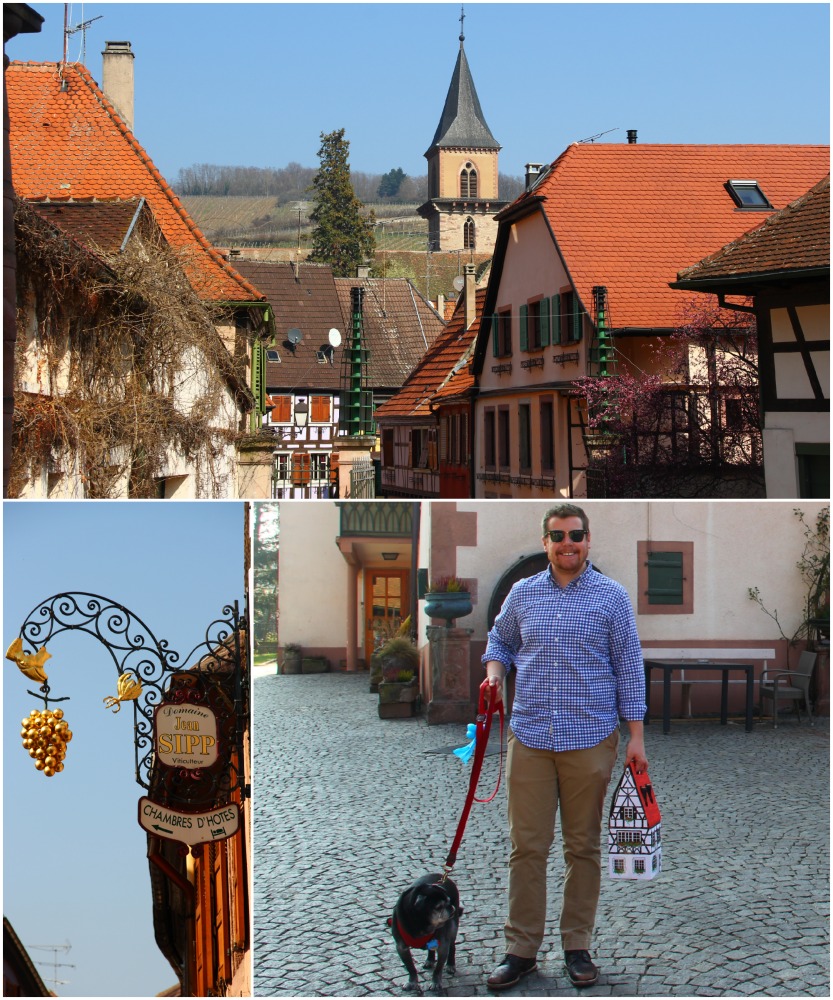 Riquewihr
Our third and final stop on our little Alsatian tour was Riquewihr, which was just a charming but even emptier than Ribeauvillé.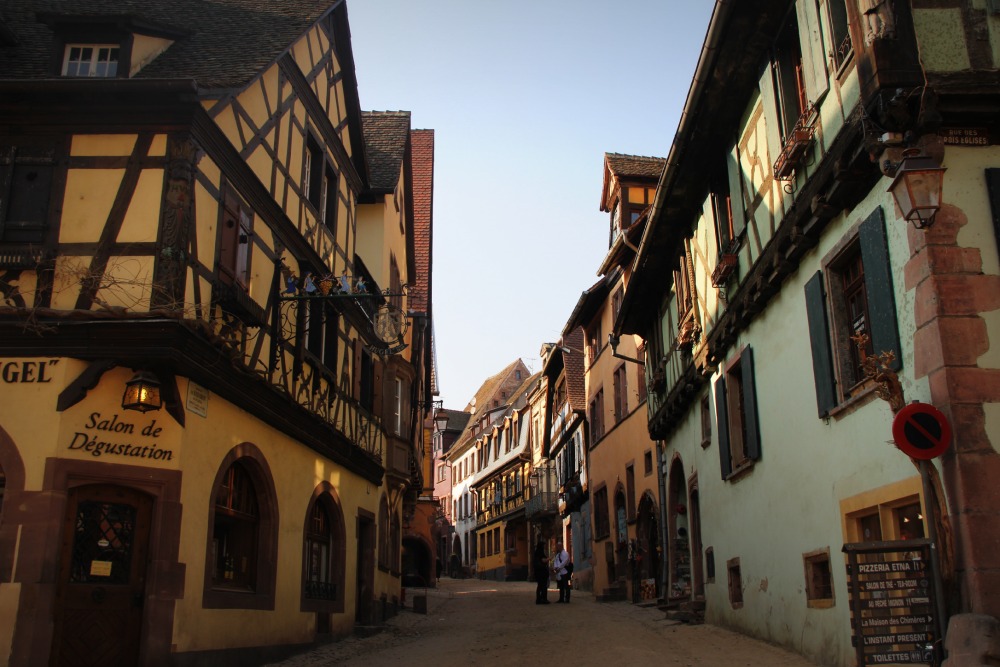 Visiting both made me really want to see the region during the harvest — a wish that was only further confirmed once we left Riquewihr and started driving along the actual wine route back to Colmar.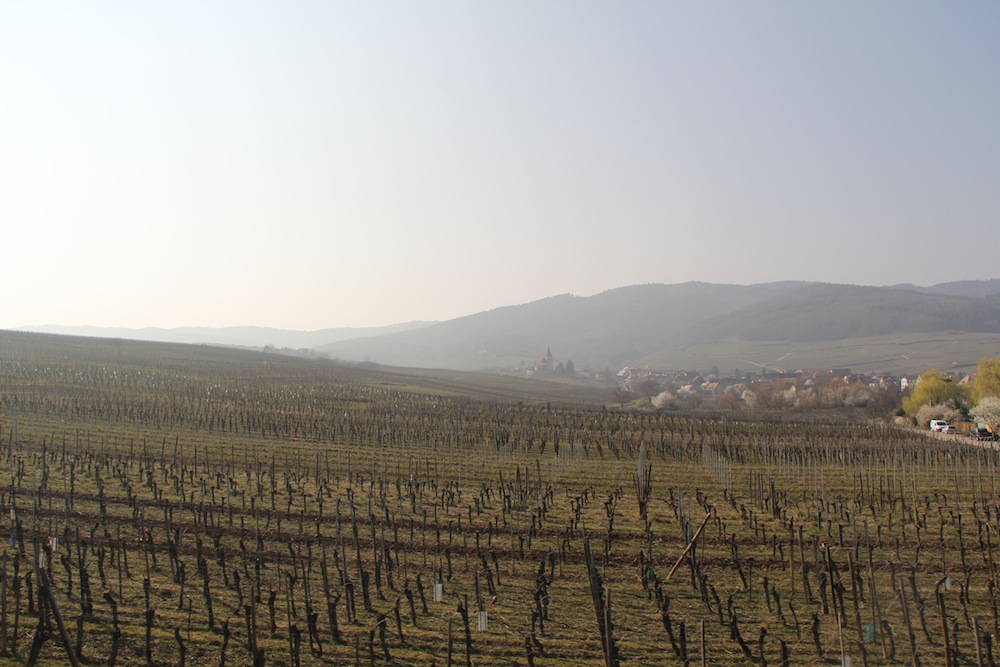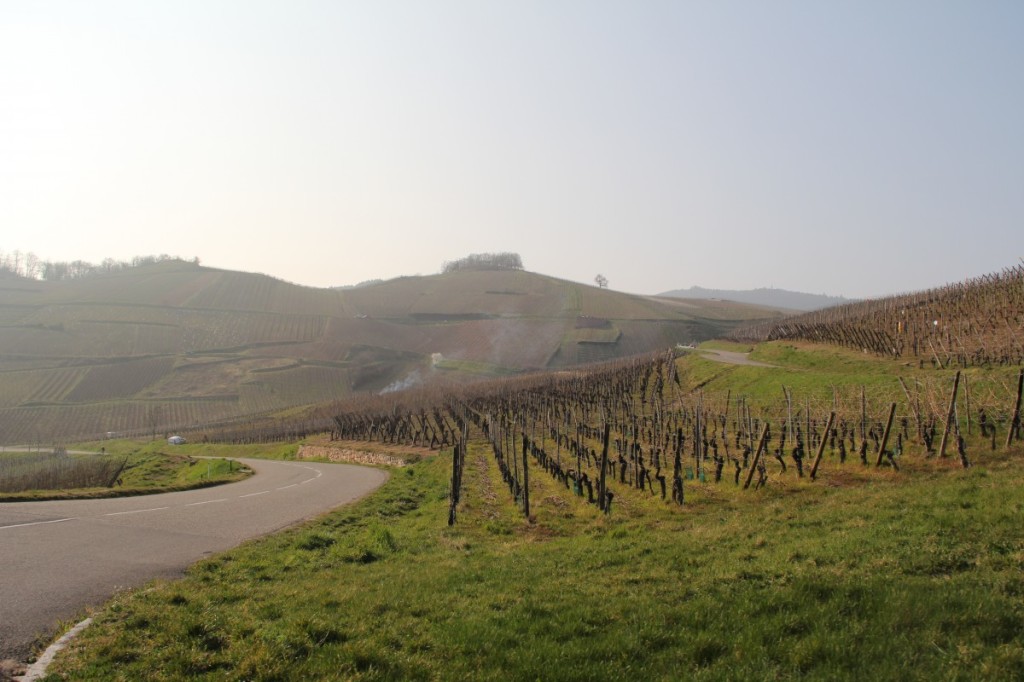 Though I think that two nights / three days was sufficient to get a taste of Alsace, I found myself wishing we were there for longer. We never made it up to Strasbourg, and there was much more of the wine route we could have tried.
This obviously means that a return is in order, and I am hoping it's sooner rather than later… if for nothing more than a stack of bretzels sucrée, piled high.
xo!
the romantic