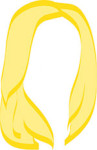 You know what's hard? Packing my ENTIRE LIFE into a Volvo sedan. ESPECIALLY when there are Christmas decorations involved (and we all know these are a priority over things like furniture and home goods).
And yet, moving to a new city is not a foreign concept for me. This will be my seventh big move in seven years, so I'd like to consider myself somewhat of a pro. I moved to Ireland for an entire year with only TWO suitcases.  I moved to Philly on a train. Seriously.
But in my ripe old age of twenty six, moving has become more of a hassle than I remember. Not only do I need the basics, like clothes and shoes and my french press, I need all of the other things I've accumulated along the way. Like the painting of the Paris skyline that I bought from an artist along the Seine. And the hand-painted egg shell I got from the Easter market in Salzburg. Plus the little wooden shoe that the Romantic just brought back for me from the Netherlands! It adds up. Which is making the liklihood of what I hoped to be a one car-load move verrrry unlikely. To add insult to injury, I have to consider my boyfriend's stuff. Like…Caddyshack posters and Redskins memorabilia and about three different game systems. MISERY.
Next time I move (which won't be too far off considering my track record) I vote leaving everything behind and buying all new stuff once I'm there! Who's with me?!
Wish me luck, friends.
xo,
the wino