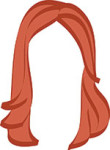 After the absurdity, frustration, and sadness caused by this week's Sandy encounter, I thought it might be time to brighten things up a bit. With so many photos of the devastation along our coastline, it's hard to remember that I usually find water to be so calming. But back in August, the seaside town of Tamarindo was exactly that.
After a much smaller weather-related mishap during our trip to Costa Rica, we ended up in Tamarindo. Despite everything, it was quickly apparent that this was exactly how we wanted to close out our ten-day tour of Costa Rica.

The hubs strolling along the Pacific.
Though we planned this leg of our trip in about twenty minutes, we felt like we were home as soon as we arrived at our B&B. It's always a crapshoot when you book your stay last minute, but Villa Alegre was everything we could have asked for. The owners — Barry and Suzye — were amazing hosts. The breakfasts were unreal, and the house was clean, comfy, and well-priced. This is especially true because we were upgraded to one of the villas — another benefit of traveling during the off season!
I do have to say, though, that while Barry and Suzye were great, this was my favorite co-host:

Miss Mancheta.
Most of our time in Tamarindo was spent doing things that we couldn't exactly photograph, like a surf lesson and estuary tour with Iguana Surf, both recommended by Barry. While we had a great time during each (mainly because I SCHOOLED the hubs at surfing and will never let him forget it), the real perfection of Tamarindo is found while strolling the beaches.
Without further ado, a reminder of what the ocean can be like when she's not acting like a raging lunatic…




AND while we're on the subject of sunsets! I have never, in all my life, seen a sunset like the one on our first night in Tamarindo. This put all other sunsets to shame. To shame, I say!
The sky went from this:

To this:

And somewhere in the middle, I did this:

We do sincerely hope that everyone affected by Hurricane Sandy is safe and getting what's needed to rebuild. If you're looking for a way to help, the American Red Cross is seeking blood donations. Or, if you're like the hubs and have a debilitating fear of needles, you can donate to an animal shelter.
We rescued the pug of all pugs from Animal Haven, and they are currently without power. We can personally vouch for the awesomeness of their shelter. The dog in the top hat on their homepage is what really got us sending in the monies this am.
xo!
the romantic
Save