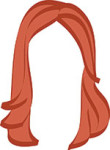 Like the wino, I'm not afraid to admit that I'm pro-autumn. I may be biased–I fell in real love with New York City fall semester of my freshman year, and find that most of the best things happen to me between September and November. I am all about the crisp weather and butternut squash and riding boots. Blame it on my fair skin,  but even though I'll miss the summer, I won't miss it nearly as much as I'm going to enjoy wearing jeans and blazers and keeping the windows open on the weekends.
And so, while the wino's post yesterday will be perfect to look back on in February when we're ready to light ourselves on fire just to keep warm, maybe these photos will help convert some of you beach babies to the dark side.
Scientific fact: fall flowers are prettiest. Sorry, it's true.
Pumpkin everything!
All the best holidays are in the fall. Come on, who doesn't love a serious Halloween Party?
And gorging yourself at Thanksgiving (third year running for our New York City Thanksgiving extravaganza!)?
Lest you think we're biased because fall really IS the best season for New York, it's true in Europe too!
Champs-Élysées & Père Lachaise right smack dab in the middle of October
And we can't forget Hyde Park in the fall either

So, beach bums, I'll see your summer sunsets, corona, and palm trees and raise you cozy flannel, warm apple cider, and changing leaves.
xo,
the romantic
– all photos are our own