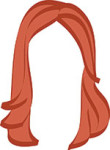 As mentioned yesterday, it's officially one week until our reunion!  I'm pretty much bursting at the seems at this point, and we're already brainstorming daily about what we want to do, where we want to go, and duh… what we're going to eat.

Founding Farmers – The wino & the BF introduced this gem to me during our last Very Rockville Reunion and I can't stop thinking about their brunch. As the hubs also appreciates a good mid-day boozy meal, I'm thinking a Sunday re-do may be a necessity?
Image
Medium Rare – I just read about this place and it sounds so much like Le Relais de l'Entrecôte that I can't imagine it could be bad. I mean, seriously:
Acqua Al 2 – The hubs and I went here last April in the midst of a serious need for Italian food. It literally took us almost a year to not have semi-regular cravings for all the food we enjoyed on our honeymoon, and it wasn't until we went here that we found our match. Seriously, even the decor is perfect.
BEER. We already know we love Gordon Biersch, I'd be fully willing to give Capitol City Brewing Company a trip, and HELLO, I just found this: 2nd Annual District Beer Hunt. I don't know what it is, but I think I want it. 
I just found out what it is (meaning the wino texted me to explain that it's a $30 scavenger hunt for grown-ups that doesn't include the actual beer). We will now be designing our OWN beer hunt, in which we follow their path of destruction, convincing drunk hipsters to give us free beers.
Image
What say you, travelers? Any recommendations?
I'M SO EXCITED.
xo,
the romantic