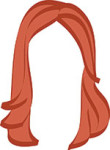 When the hubs and I booked our Rocky Mountain weekend getaway in Keystone for TBEX, we decided that there were some must-sees outside of the conference. Ok, fine, there were also maybe a possible safety net if the conference ended up being très awkward.
Neither of us have spent much time in Colorado, so we had a few things on our weekend checklist:
Red Rocks Park // I don't remember much from my first family visit to Colorado, but I remember the Red Rocks Amphitheater very clearly. Unfortunately, we didn't check the website to see what the day's schedule was like (typical). Naturally, we got there about 5 minutes after the amphitheater had closed for the day for a soundcheck. It was still worth the trip, and we were able to sneak in a few side views of the stage. But take note if you plan for this in your own CO weekend itinerary.

Side recommendation: if you can, rent a convertible. We were upgraded to the most absurd cobalt blue mustang convertible. This was mildly embarrassing, but the top down made the drive that much more amazing.
Golden, CO // Both the hubs's dad and uncle are pretty serious about their Coors, and we couldn't turn down a free tour + the three and a half free beers included on The Coors Brewery Tour in Golden.

We've racked up a fair amount of beer tours between the wino, the hubs, and myself, so I consider us somewhat pros. I did get a little bored on the tour (mostly because I really am not into audioguides). But all in all, I thought it was well done. It felt much more authentic than the World of Heineken, which, fun as that was, was more than a little Disneyesque.

Downside? We were complete idiots and in all our rushing around that morning, didn't eat anything! A hearty dose of beer and pretzels was not the best thing for our increasing altitude sickness, but we made it out alive.
The scenery // No matter what you do while in Colorado, I'm pretty sure that the main attraction is the view. At all times.


Make time to take in the sites, and see the long distances between stops as a plus. Personally, I thoroughly enjoyed the motivational signage:

Keystone // The actual town of Keystone was more like an extension of the resort itself, but it was still pretty adorable. I never would think to visit a Colorado ski town in the summer, but now, I'd certainly recommend it.

The slight negative? Except for the onslaught of TBEX-ers, it was completely empty. I would assume that's not the case at the height of ski season.
Breckenridge, CO // Our last official stop on our way back to the airport was lunch in Breckenridge, followed by a trip down the Alpine Slide. Because we are 10 years old.

Unfortunately, I didn't go as fast as everyone would have liked. Pretty sure I enraged the eight year old girl behind me. Sorry, kid, but the speech at the top about losing control and flying off the track got to me.
I didn't expect to be as bummed about leaving Colorado as I was. I'm not much a wide open spaces kind of girl, but the weekend was so relaxing and the weather was so perfect. I maybe even started to think I could get used to this?
But then, our pilot home took my favorite route into LGA and all was right with the world:

xo!
the romantic
Save