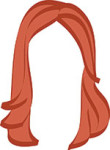 RTW ROOKIE UPDATE: we are officially nearing the end.
No, no…not on the actual travel, that wrapped months ago! We, my friends, are nearing the end of re-living our five month travel extravaganza. I don't want to say it's finally coming to a close, but it is. It's finally coming to a close.
The majority of our RTW involved chasing the summer, so it's been nice to ignore the cold outside by mentally re-visiting the warmer days. But our final leg took us to Iceland where, even in July, it was f-ing FREEZING, which makes this a good moment to pause, and to reflect. You know, before diving back into my more recent travels to Les Calanques, Barcelona, London and Amsterdam.
One thing that's been gnawing at me lately is that I didn't tackle my RTW recaps in a very linear way, and if you're using this series as any sort of tool for your own RTW planning, well? It's possibly not that helpful. I wrote about things as I felt like it, which was a total clusterf*ck when it came to outlining a useful itinerary for anyone looking to do something similar.
This little realization led to a bigger lightbulb going off above my head, "the revelation," if you will: the hubs and I really didn't tackle long-term travel like most of our fellow backpackers.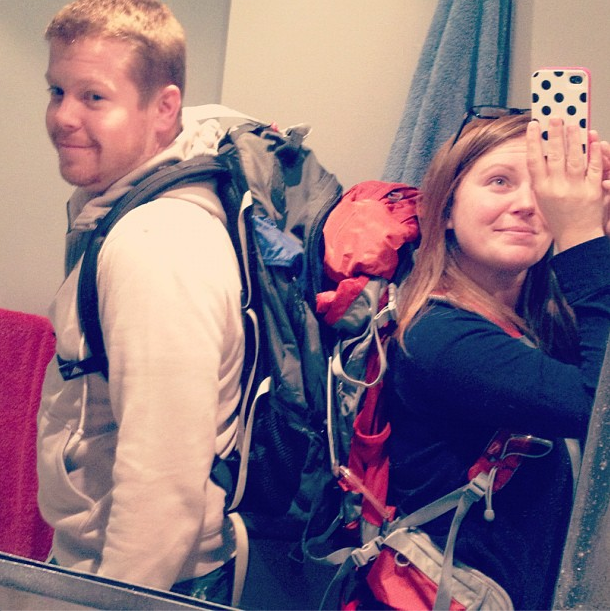 I mean, I kind of knew that all along–but it wasn't until I put pen to paper (errr… fingers to keyboard?) that I could fully face the fact that, though we loved traveling long-term, we're not really long-term travelers. Instead, we treated our RTW as a series of shorter trips, and we didn't change too much about our general travel style. As a whole, it was more like we just tacked on 130 days to our standard two week trips of yore.
It worked for us, but I'm not sure we're going to be giving talks on long-term travel tips anytime soon.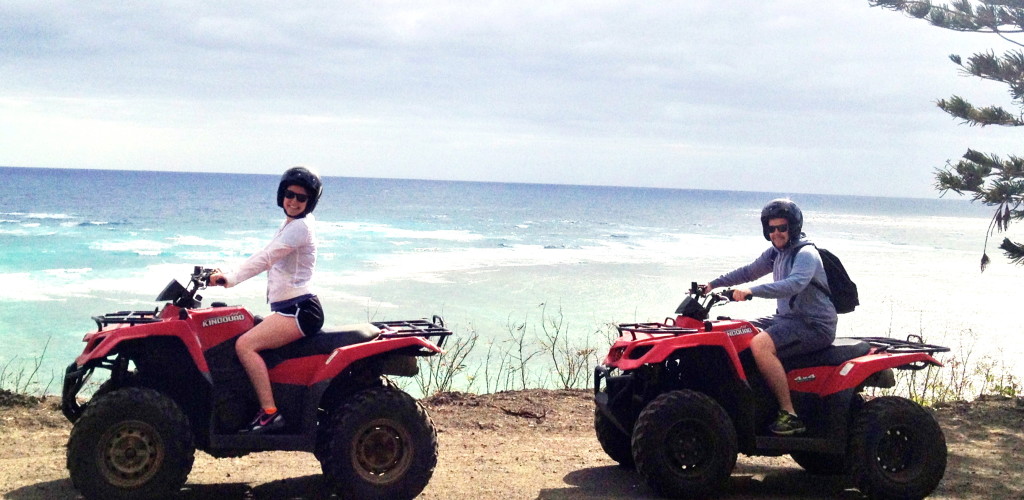 Our budget for five months was what most long-term travelers spend in a year, and we showed little restraint when it came to last minute upgrades if they made our lives easier. We started out strong! We stayed in a hippie commune in Oahu! (Admittedly, it wasn't branded that way, but guys. Our room had no door, it was a hippie commune.) Soon we realized: slow travel and ultra budget travel are just not for us.  In the end, our expenses came to well over $200/day. Excluding airfare.
Budget backpacker fail.
The main lesson here is this: I don't see us identifying ourselves as "global nomads" at any point in our lives, and though I hope we'll again have the time and money to do another long-term trip, it will most likely follow a similar trajectory… save a lot of money, map out our dreams, execute said dreams with the money we saved. If that means we do a three month trip with pseudo-luxury splurges here and there instead of a six month trip involving dorms and hitchhiking? I can officially admit that for me, that is preferable.
Still, in an effort to be somewhat helpful, here is our full itinerary, with links to my coverage on each stop, and how many nights we spent in each. Maybe it won't be the best RTW planning tool in the land, but tons of RTW planning tools abound, so instead, hopefully this will help you plan your own trip to any of the below destinations.
Be it one week, one month, or one year, there's not one place on this list that I wouldn't recommend visiting.
Leg 1: NYC > HAWAII
10 Days in Hawaii
Oahu, 3 nights
Kauai, 4 nights
Oahu, 2 nights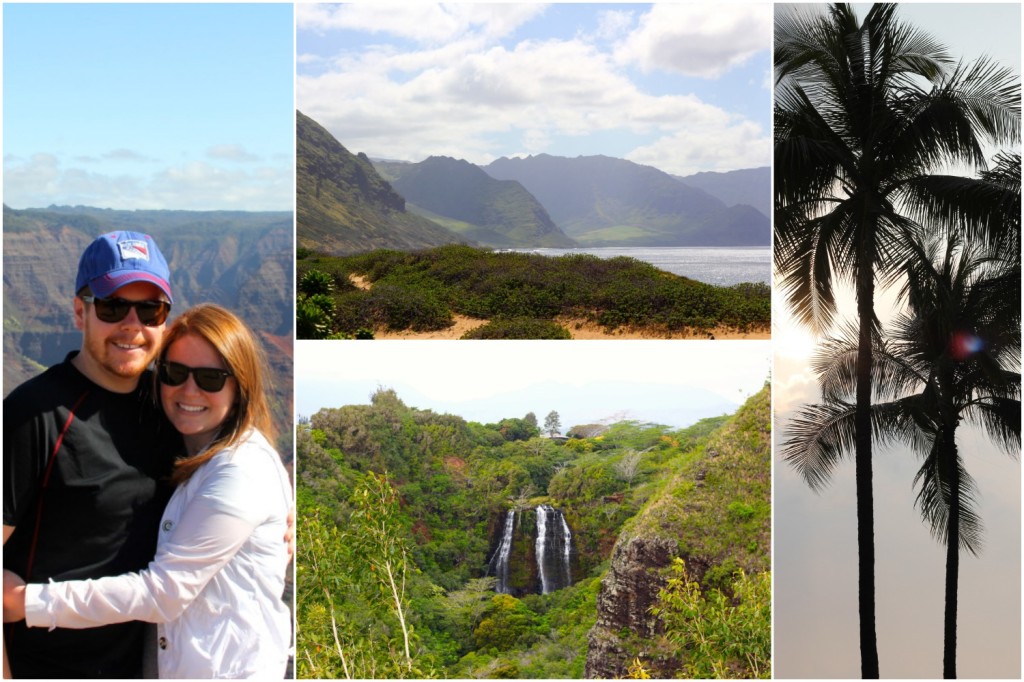 We flew directly to Honolulu from JFK, and rented cars for the first three days on Oahu and all five days on Kauai. We flew between islands (the only option), and stayed in Waikiki for our last two days in Oahu, where a car was not necessary. Public transit baby, such a budgeteer, ow owww!
Leg 2: HAWAII > FIJI
8 Days in Fiji
Coral Coast, 1 night
Lautoka, 1 night
Nacula Island, 3 nights
Yasawa Island, 1 night
Lautoka, 1 night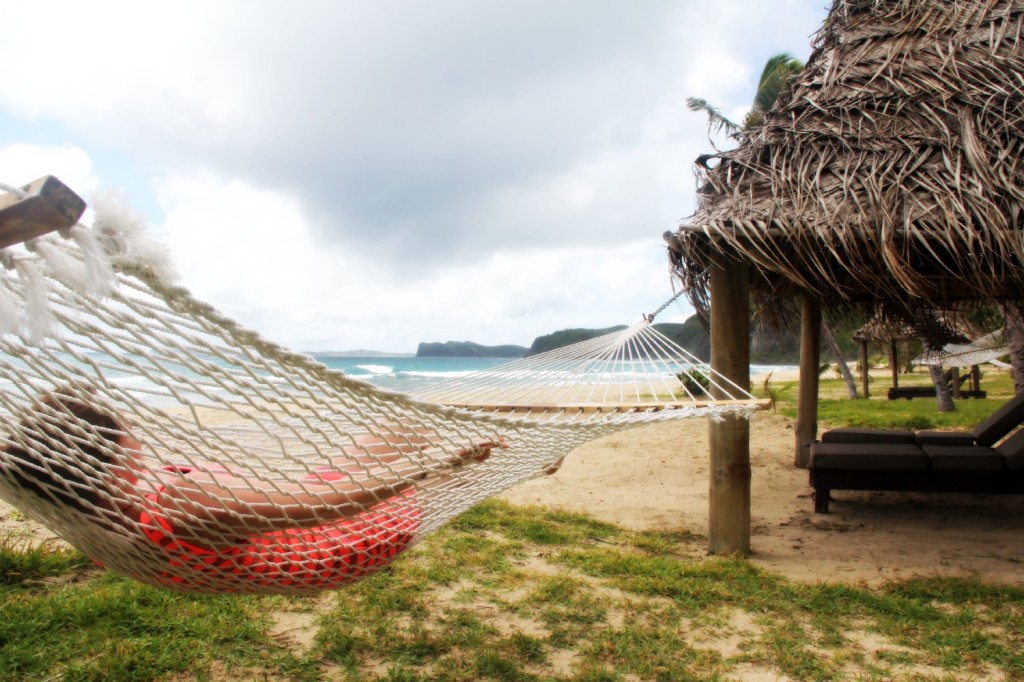 We flew from Honolulu to Nadi (with a murderous ukulele-playing pirate!), where Tourist Transport Fiji was waiting to take us out to the Coral Coast. The next day, they picked us up and took us back to Lautoka (near Nadi & the port at Denarau), where we spent the night before our early departure the next AM. The Yasawa Flyer transported us out to the Yasawa Islands for a few days, which is the best budget option for visiting this ultra remote archipelago. Our hotels on the islands helped us get from Nacula to Yasawa Islands, and then it was back on the Yasawa Flyer for our return to Denarau. It's expensive to properly explore Fiji, but worth it.
Leg 3: FIJI > NEW ZEALAND
29 Days in New Zealand
North Island (15 Days)
Auckland, 2 nights
Russell, 3 nights
Rotorua, 1 night
Waitomo, 1 night
Taupo, 2 nights
Napier, 2 nights
Martinborough, 1 night
Wellington, 2 nights
South Island (14 Days)
– via camper van –
Christchurch, 1 night
Lake Tekapo, 1 night
Glentanner & Mount Cook, 2 nights
Dunedin, 1 night
Te Anau, 1 night
Queenstown, 2 nights
Haast, 1 night
Blenheim, 3 nights
Christchurch, 1 night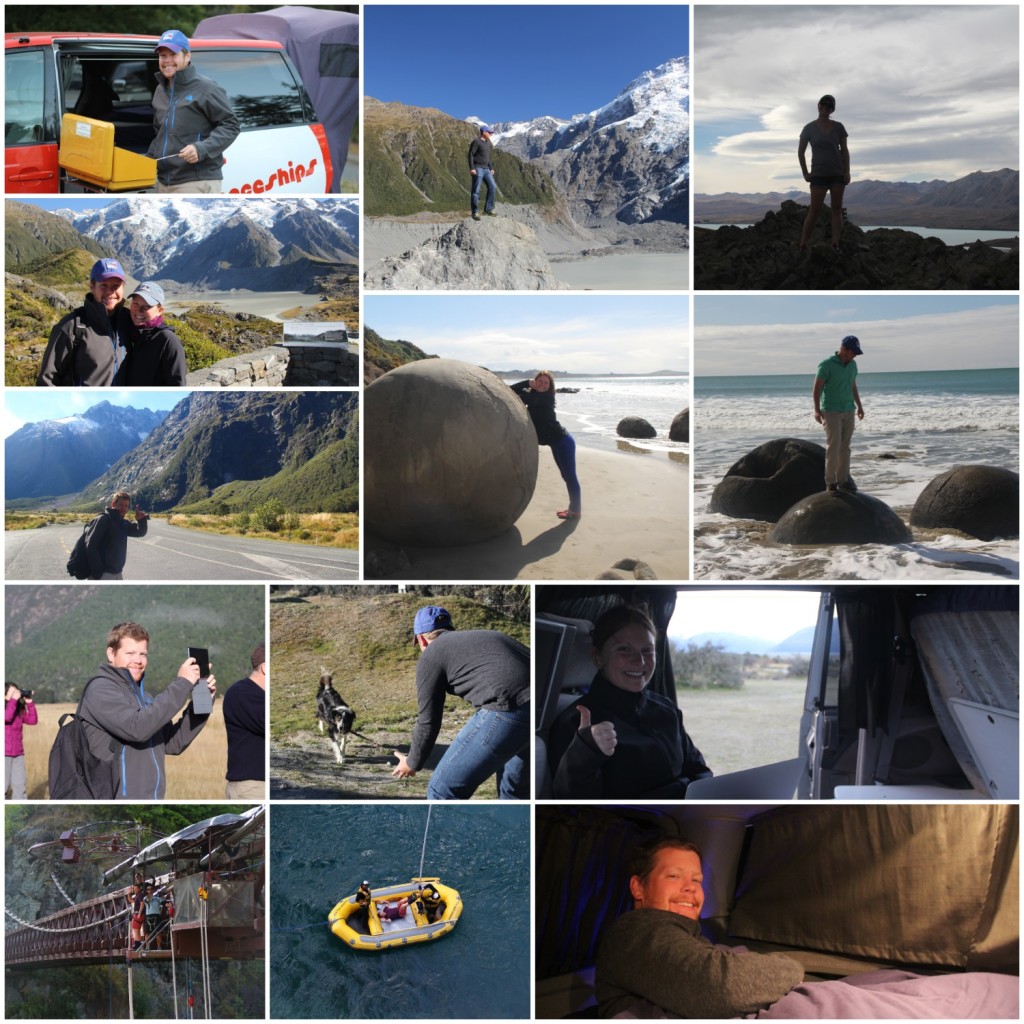 We flew into Auckland from Nadi, traveled overland via car on the North Island, and took a ferry to the South Island. There, via camper van, we traveled in one giant loop, Christchurch to Christchurch. My best advice is to take a peek at the links above or my post for Hostelbookers if you want more insight into what 29 days of driving around New Zealand looks like. I will say that in comparison, we didn't save that much money with the camper van because we never free camped. Still, if you're going to do New Zealand, try and work some sort of vehicle into the budget because I'm not sure it'd be as much fun without one.
Leg 4: NEW ZEALAND > AUSTRALIA
28 Days in Australia
Sydney, 4 nights
Bus to Melbourne, 1 night
Melbourne, 9 nights
Warrnambool, 1 night
Adelaide, 2 nights
Coober Pedy, 1 night
Uluru, 1 night
Kings Canyon, 1 night
Alice Springs, 2 nights
Perth, 1 night
Margaret River, 2 nights
Perth, 2 nights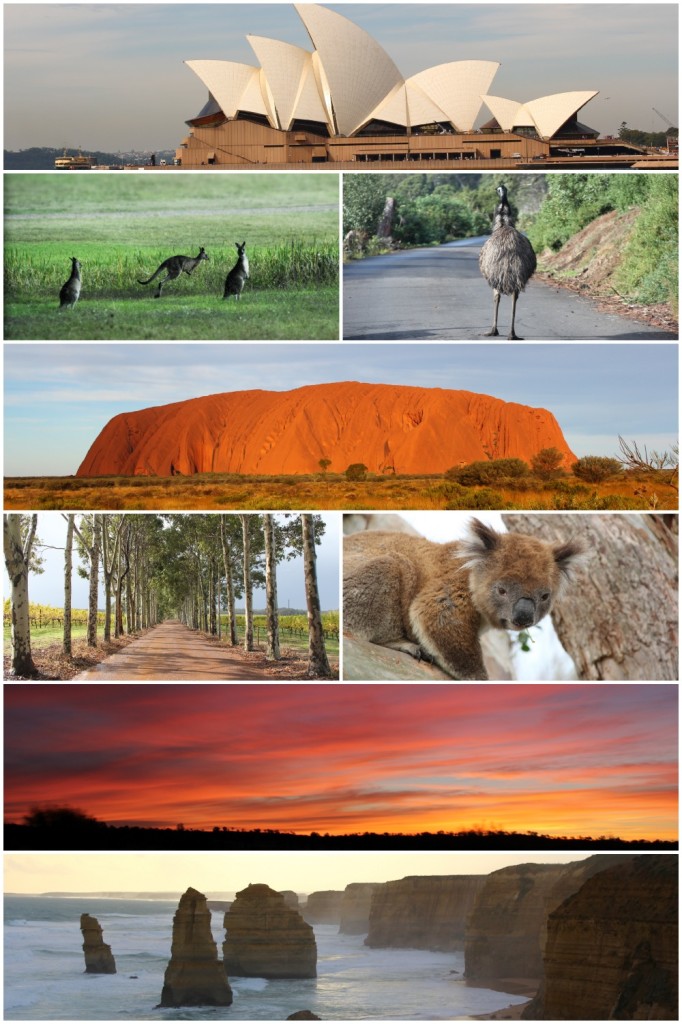 This was the part of our trip where we learned that overnight buses are just as terrible as they sound. We flew from Christchurch into Sydney, spent four days, and then hopped an overnight Greyhound for Melbourne. After one horribly uncomfortable and totally sleepless night, we rented cars for the rest of our trip, and flew from Alice Springs to Perth. Stupid expensive? Yes. Necessary for our sanity? Double yes. Itinerary-wise, our plan worked perfectly for what we were able to see, but I can't wait to get back and explore the other side of Oz–namely Queensland.
Leg 5: AUSTRALIA > SINGAPORE
3 Days in Singapore
2 nights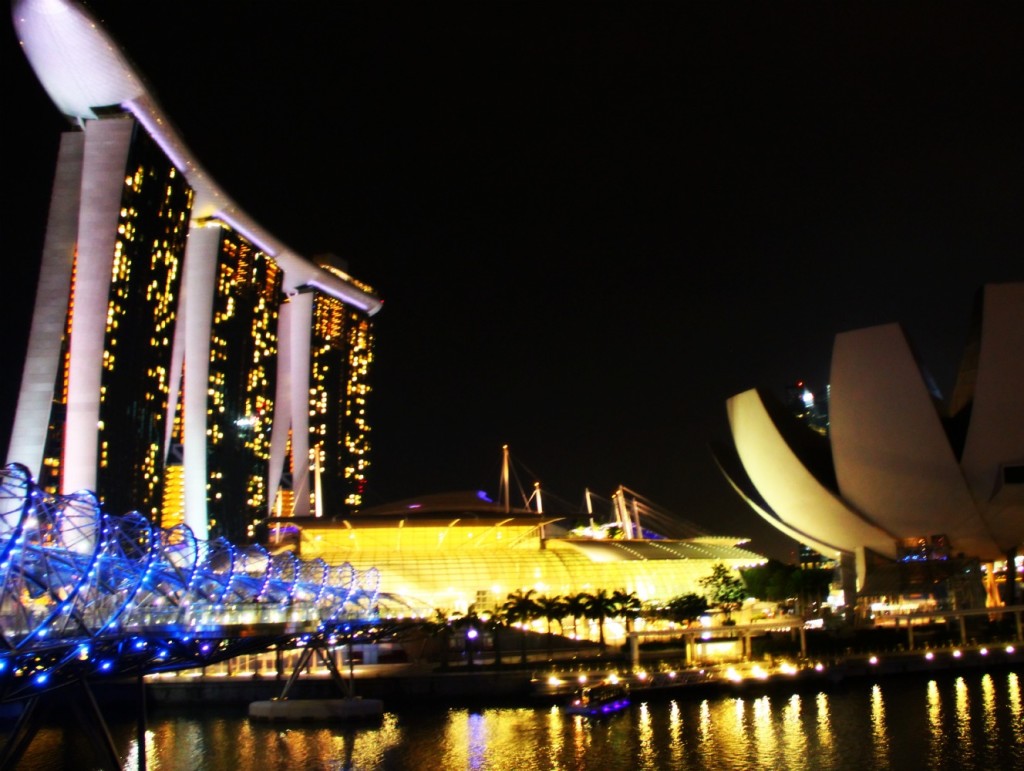 Singapore deserves more of our time, but alas, we flew in from Perth and only gave her three days (which, really, was more like two). Ironically, my least favorite part of the city was the Marina, so unclear why I chose the above pic? I guess because it's what most people think of when they think of Singapore, but definitely get away from the hullabaloo and explore other areas. Hullabaloo is a silly word, btw.
Leg 6: SINGAPORE > VIETNAM
10 Days in Vietnam
Hanoi, 2 nights
Halong Bay, 1 night
Hanoi, 1 night
Hue, 2 nights
Nha Trang, 2 nights
Ho Chi Minh City, 1 night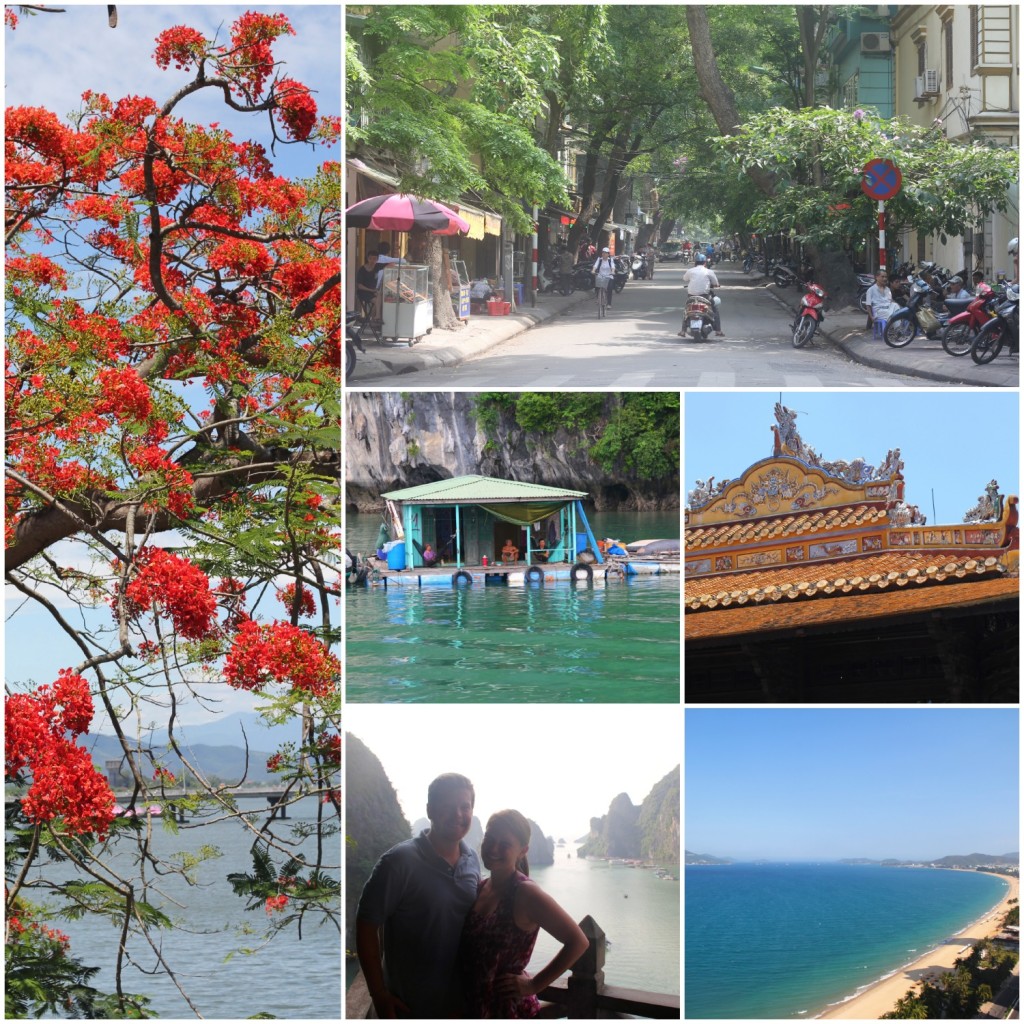 My issue with Vietnam is pretty much the same as with all of Southeast Asia: we did not have enough time. But we will return! We flew from Singapore into Hanoi, traveled down the country by train, and took a bus from Saigon into Phnom Penh. Every stop was lovely, though we spent one too many days in Hue, and if we could go back in time, Hoi An would be on the list.
Leg 7: VIETNAM > CAMBODIA
6 Days in Cambodia
Phnom Penh, 2 nights
Siem Reap, 3 nights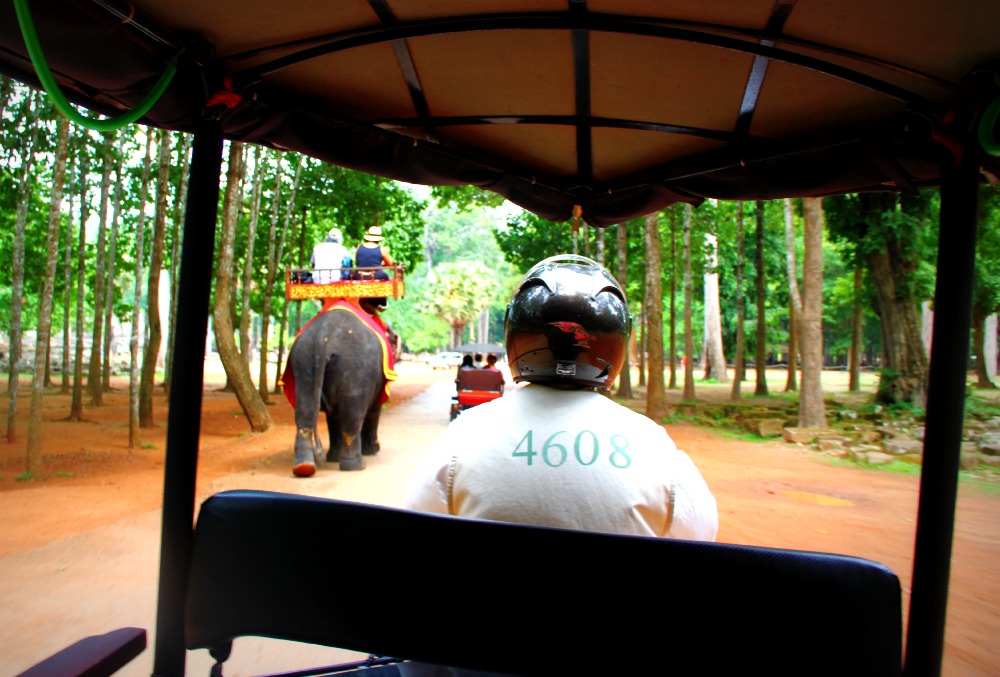 Same complaint: not enough time. I would go back to Phnom Penh, and I liked Siem Reap but don't feel a huge need to return. Next time? BEACHES. Didn't see one beach, not a one. We got our fill in Vietnam (as did our crispy, crispy skin), but this still requires an obvious return. We took the bus from Phnom Penh to Siem Reap, then flew from there to Chiang Mai.
Leg 8: CAMBODIA > THAILAND 
7 Days in Thailand
Chiang Mai, 3 nights
Elephant Nature Park, 1 night
Chiang Mai, 1 night
Bangkok, 3 nights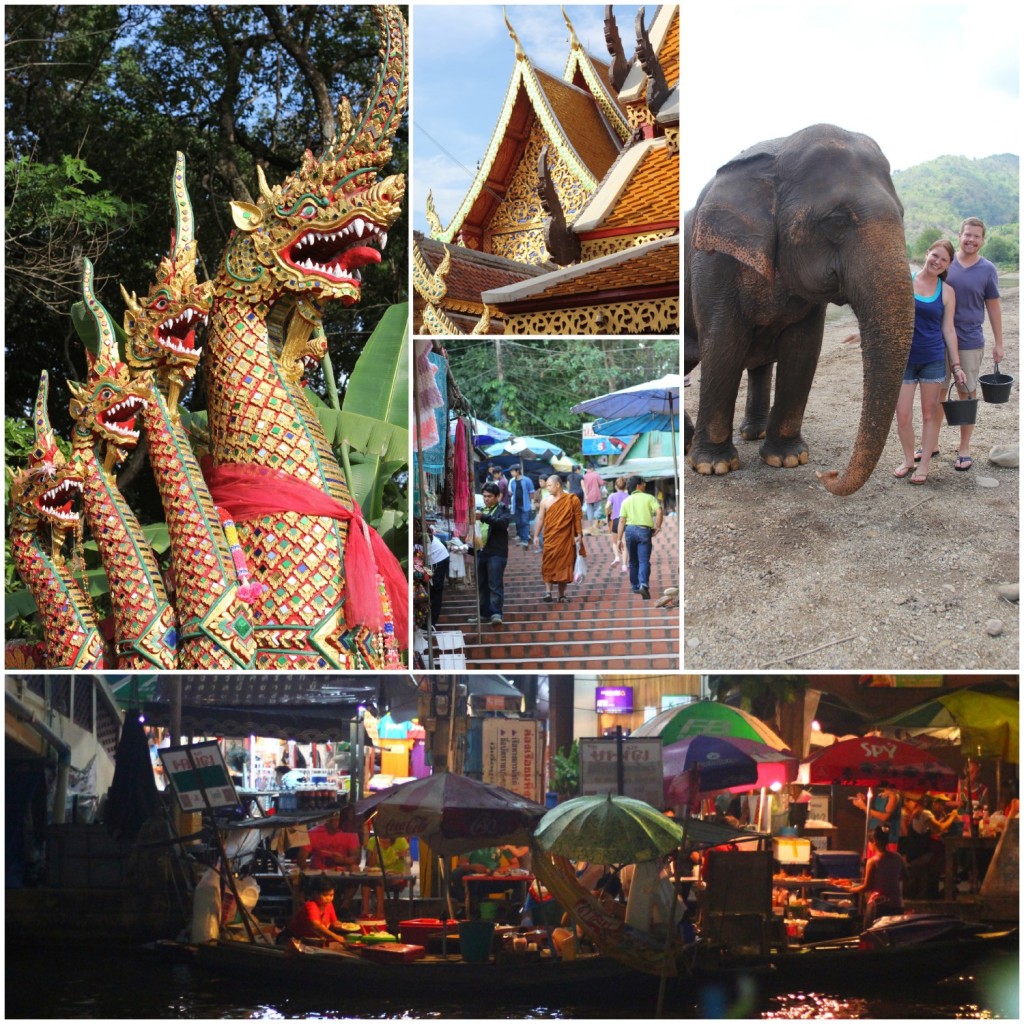 We flew into Chiang Mai and out of Bangkok, and though I enjoyed our time in Thailand, I didn't feel the same automatic connection here as I did in Vietnam or Cambodia. It's worthy of a second chance, and I think I'd venture out of the cities more–our brief time at ENP was my favorite, no question.
Leg 9: THAILAND > THE BALKANS
11 Days in The Balkans
Belgrade, Serbia, 3 nights
Budva, Montenegro, 2 nights
Kotor, Montenegro, 2 nights
Dubrovnik, Croatia, 3 nights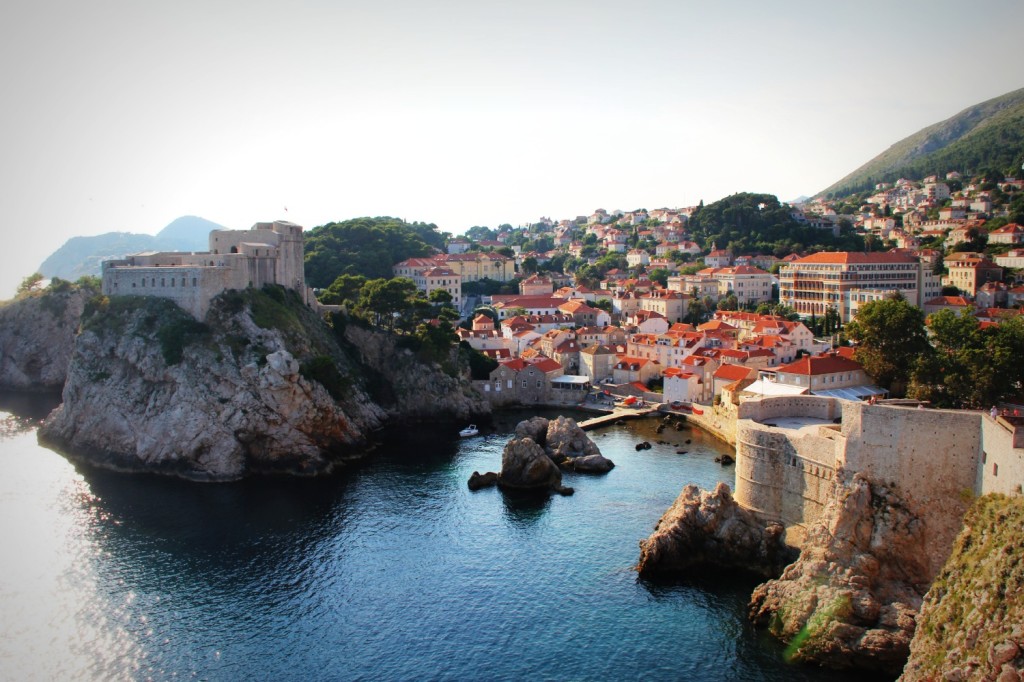 We flew from Bangkok to Belgrade, with a brief (but enlightening) layover in Doha. Over the next 11 days, we fell hard for this pocket of Europe and I can't recommend a trip here enough. Our itinerary was the perfect intro, and we made our way through the region exclusively by bus. Apparently the train offers more gorgeous views, but it tacked on a few extra hours so we decided we just wanted to get to our points of interest rather than look at them through the window.
Leg 10: THE BALKANS > #LTEuropa
13 Days in Eastern Europe
Budapest, Hungary, 2 nights
Bratislava, Slovakia, 1 night
Vienna, Austria, 7 nights
Prague, Czech Republic, 2 nights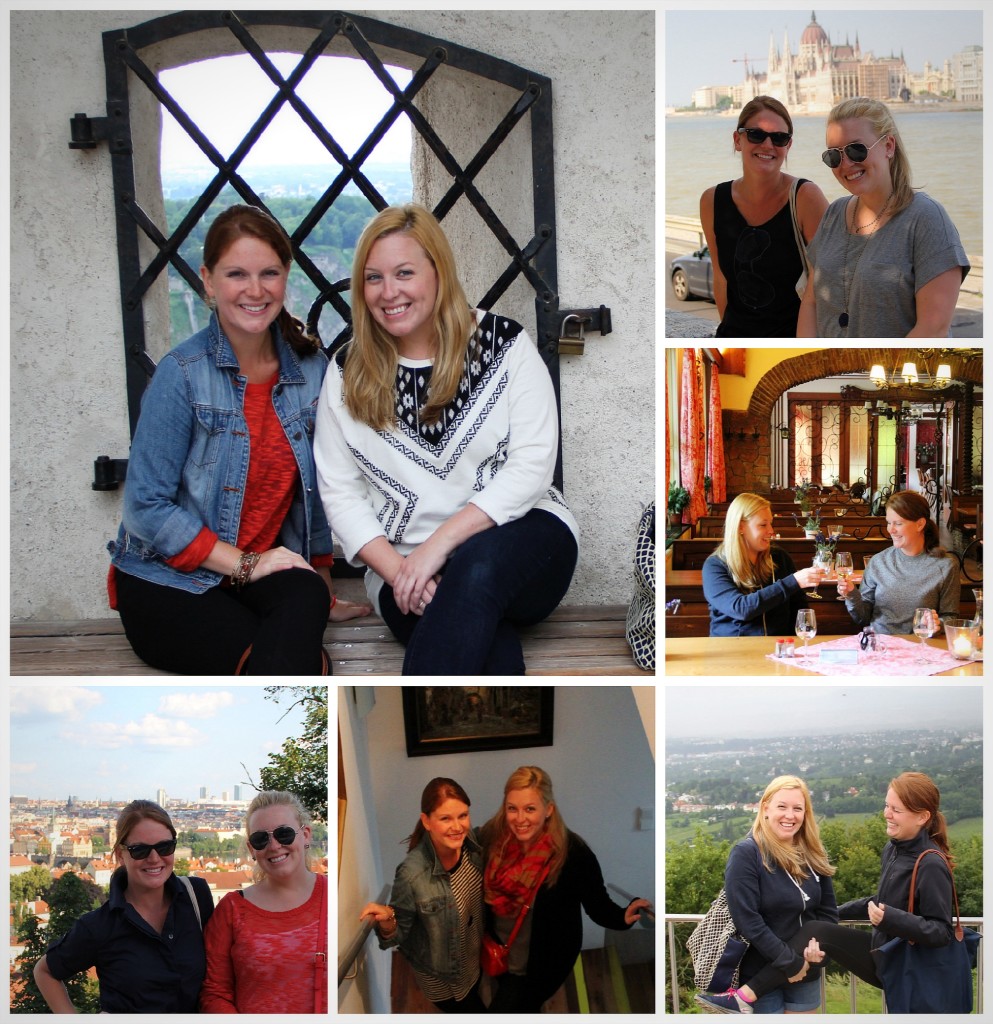 We took an overnight train from Dubrovnik to Budapest which, compared to our Vietnamese train experiences, was heavenly. We then relied mostly on trains to get us from spot to spot, though we did take the infamous catamaran from Bratislava to Vienna. There was also a good old fashioned road trip from Vienna to Hallstatt & Salzburg and back again. It was a perfect two weeks, and I'm thankful the hubs & I had our monthlong Eurail passes to make traveling between cities even easier.
Leg 11: #LTEuropa > GERMANY
5 Days in Germany
Goerlitz, 2 nights
Freiburg, 2 nights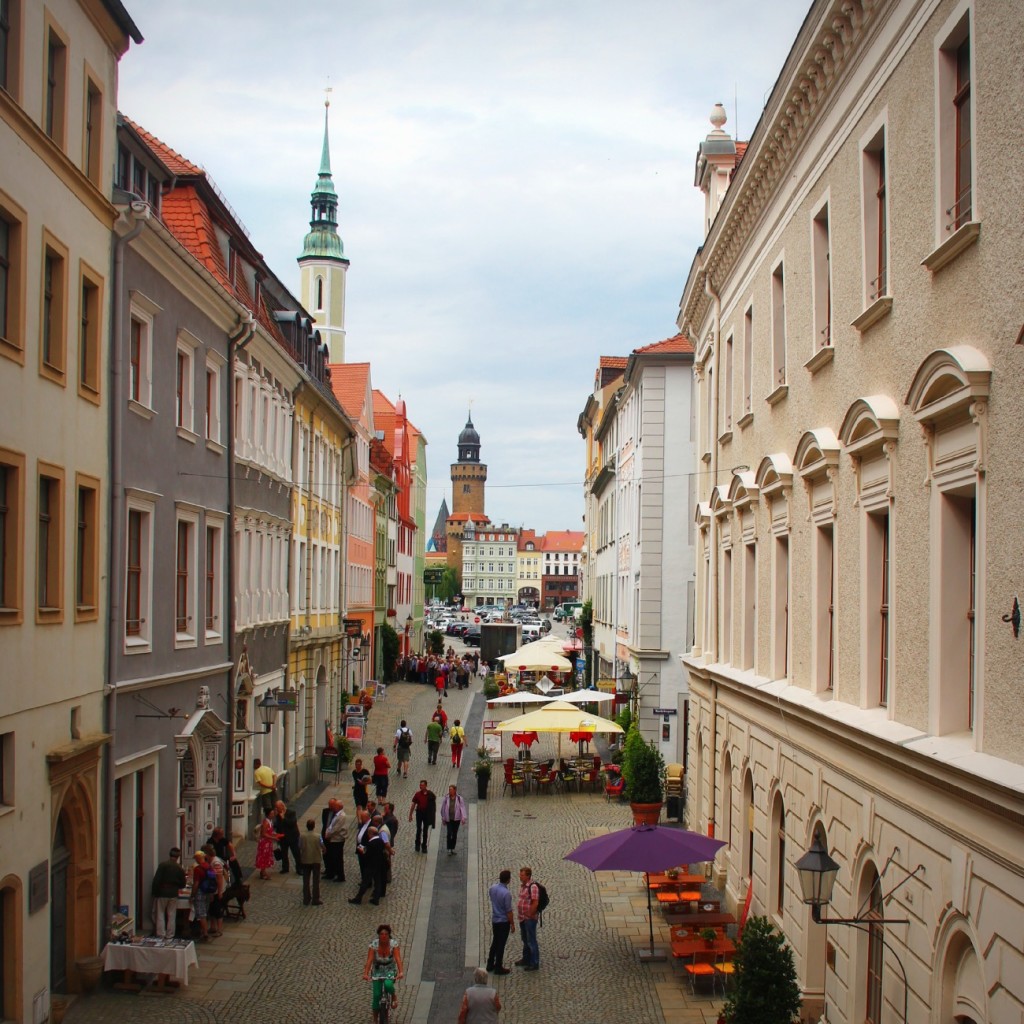 Germany was really just our way of breaking up our travels from Prague to Paris, and it worked perfectly. The train rides were long, but not long enough to warrant anything overnight, and the sleepy little towns we chose helped us slow down a bit after two whirlwind weeks with the wino & her boyfriend. If I were doing this as a standalone trip, I would have added in a few days in Dresden and Munich, as well.
Leg 12: GERMANY > FRANCE
5 Days in France
Paris, 1 night
Fontainebleau, 2 nights
Paris, 1 night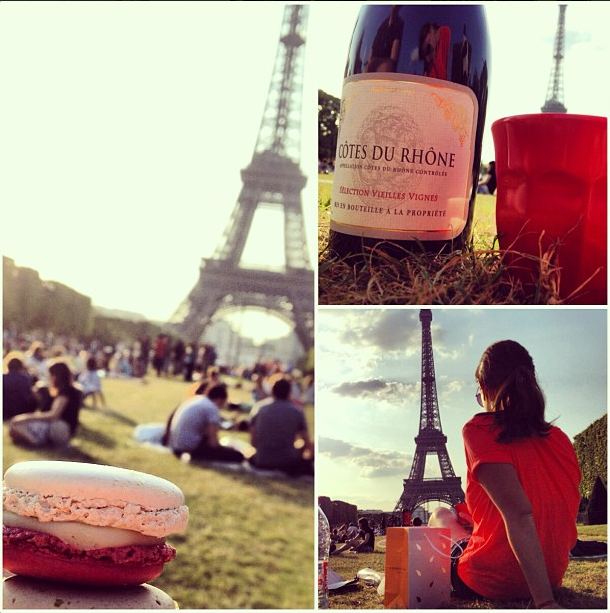 This leg of our trip was purely administrative. I mean, except for the macaron eating. We needed to swing through to check out our future digs, buy our car, visit the school where the hubs would be spending most of his days come August… but if you find yourself in Paris in the summer, carve out time in your night to sit on the Champs de Mar and be totally cheesy. Baguette, brie, champagne (or vin rouge, in our case), macarons: do it up.
Leg 13: FRANCE > ENGLAND
4 Days in England
Henley-on-Thames, 1 night
London, 2 nights
We took the Eurostar from Paris to London, for my fourth visit to the capital city (and the hubs's third). Given its notoriety as one of the most expensive cities in the world, we weren't too eager for this little stop. It served more as an extended layover before heading to Iceland, but somehow? We totally lucked out. The weather was stupid gorgeous, we were lucky to spend two days out in Henley with Mr. & Mrs. O as our hosts, and our time in London cemented our hopes of moving there once the hubs wraps up school.
Leg 14: ENGLAND > ICELAND
8 Days in Iceland
Reykjavik, 2 nights
Ring Road, 3 nights
Laugarvatn, 1 night
Reykjavik, 1 night
Will add in the applicable links once I get to this leg, but even in July, the whole "Iceland is green, Greenland is icy" thing? A MYTH.
** Links have been added as of December 11, 2013!
Leg 15: ICELAND > NYC
Le fin.
On our very last night in Iceland, we looked back at the past 142 days—just shy of five months—and declared it was just too short. But, then we got back to the states, had a whirlwind three weeks of real life, and relocated to France. The sudden insanity made us realize that the length of our trip was perfect.
Since our move, we haven't slowed down much–though certainly more than our RTW. The hubs is in class five (sometimes six) days a week, so he maybe feels a little more normalized, but honestly? I'm still feeling like we're on an epic adventure. And I'm good with it.
Next: we reach our final destination of Iceland, and we fall in love. With Iceland, guys. We were already in love with each other, le duh.
xo!
the romantic
** If you're the type to go back and add up all our days to see if they equal 142, then go away. Just kidding. But they don't–for the days where we had half a day in one city and half in another, I just rounded up, i.e. Paris & Henley or London & Reykjavik.