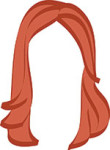 The morning after what shall henceforth be known as the Glasgow Catastrophe, we woke up… hopeful. Things couldn't get worse, right?
RIGHT?
Eh, right. Things didn't get worse, per se, but they most certainly didn't get better. We woke up well before sunrise and just a bit bleary eyed, threw on our roadtrip clothes (god bless you, leggings and oversized flannel) (um, on me, not the hubs) and zipped out of the city, en route to Glencoe.
Nope, no, wait. First, I tried to put on my boots — one of only two pairs that I brought with me, and the same ones that had possibly broken my toe during the fire alarm more like FARCE ALARM. …sorry.
Anyway, I gingerly slipped my foot into my boot, slowly stood up, and yep, nope, excruciating pain. Luckily, my second pair of boots were my Hunters, which have oddly roomy toes, perfect for bruised appendages currently operating at 1.5 times their normal size. This ended up being my shoe of choice for the remainder of the trip… because they were the only ones I could wear. If we want to find a silver lining, though, I was, at the very least, seasonally appropriate. For the next 48 hours, it rained and rained and rained.
We checked out at reception, pulled up our hoods, and walked/hobbled out to the car. A few hours later, we were out of the city, the sky was a lighter shade of gray, and we were in the Scottish Highlands — a place we had both dreamed of visiting for a long, long time.
And this is what the stunning drive up through Glencoe and onto Inverness looks like in the rain & fog: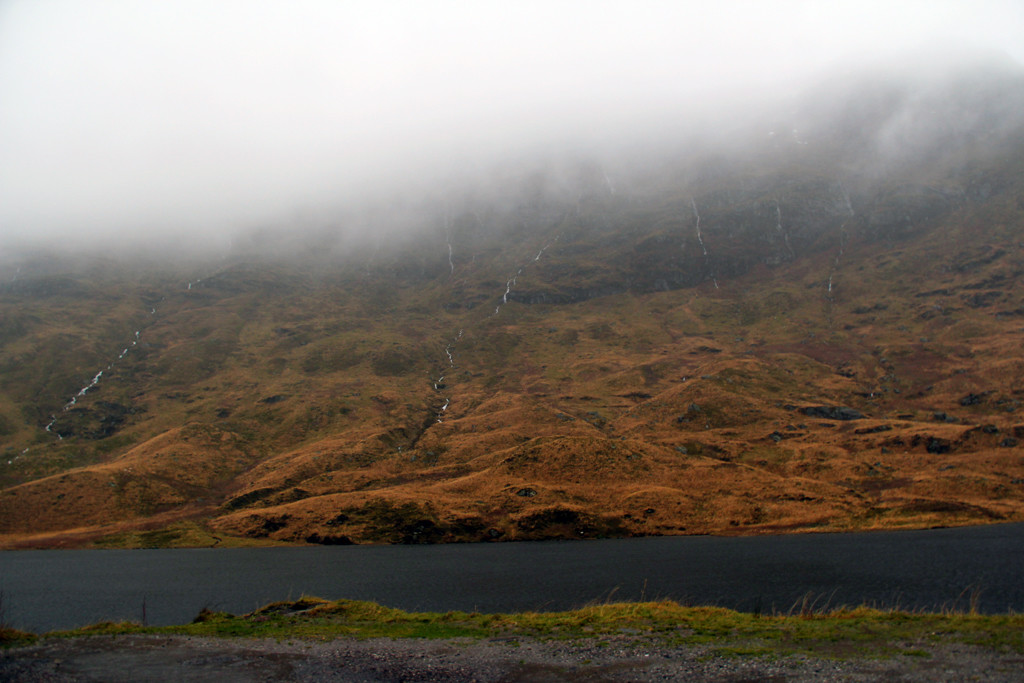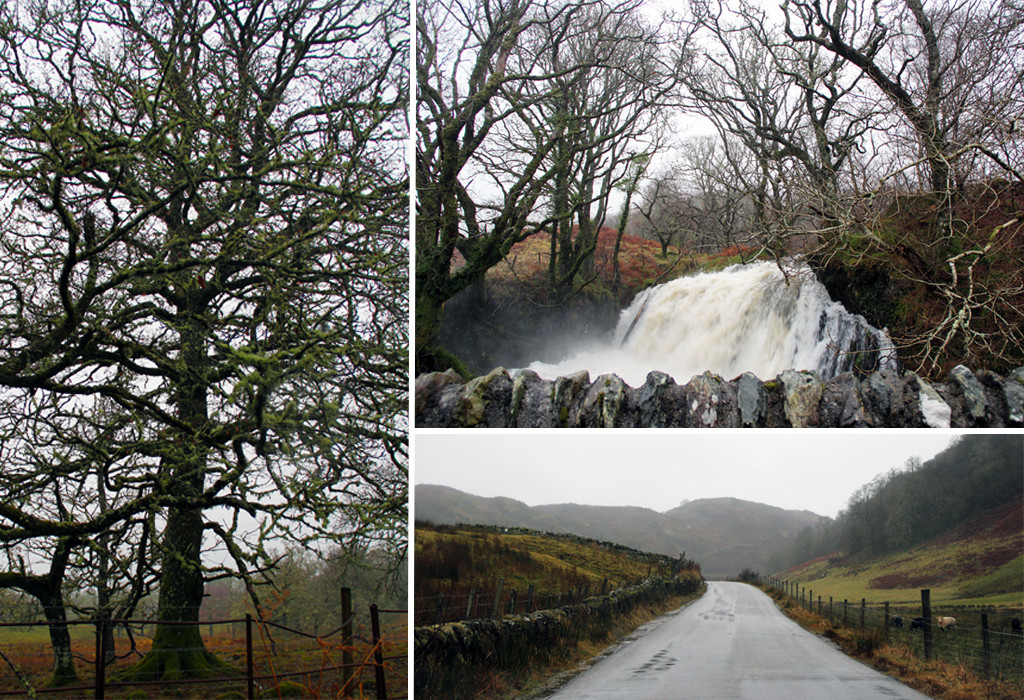 Granted, it was pretty breathtaking when you could actually see more than three feet in front of you. But we didn't see any point in driving out of our way to visit Kilchurn Castle, and stopping to take photos in the rain wasn't really feasible since, you know. You couldn't actually see anything.
Oh, but here's Loch Ness! Are you ready?!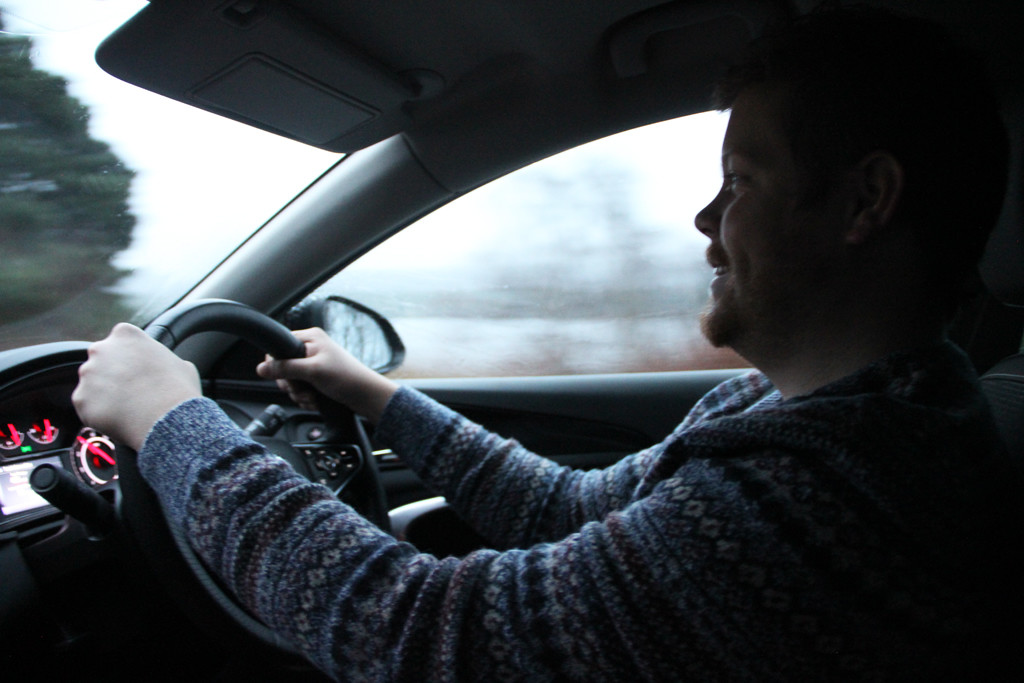 Not even worth stopping because you couldn't see across the loch. Parker was particularly mad he wouldn't be meeting Nessie.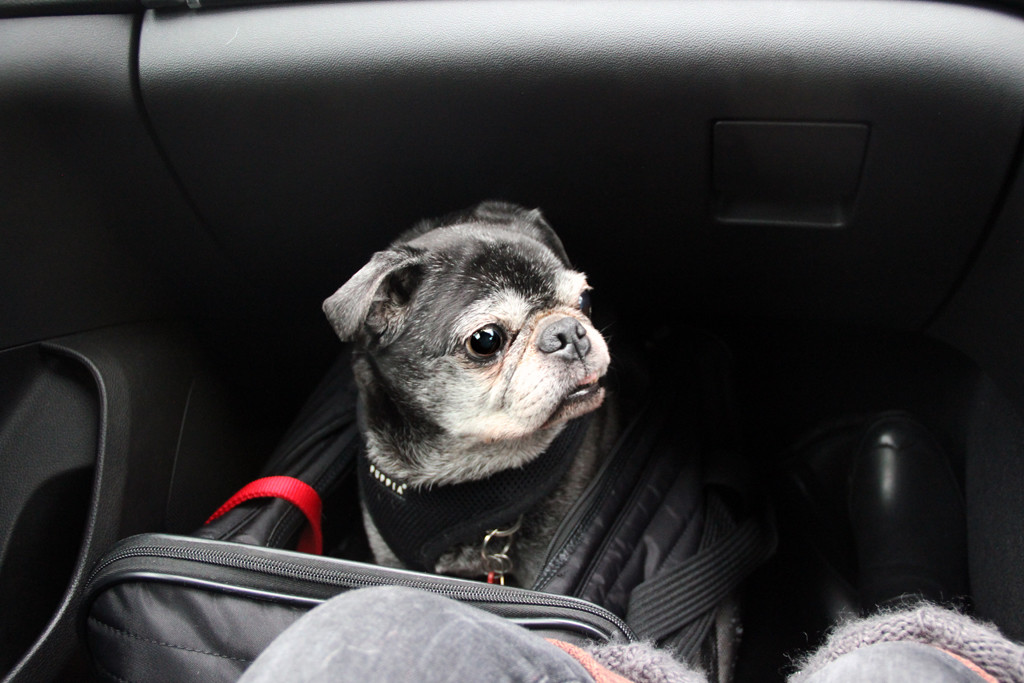 Where is that b??
At this point, we were both a little stir crazy from being in the car for SO LONG for NO REASON. We decided to just hightail it for the hotel, and hole up in our gorgeous home for the night.
Enter: Culloden House, the highlight of our trip to Scotland, and the one (only?) place I can officially recommend. We did everything — everything — wrong, but booking Culloden House at the very last second: totally, totally right.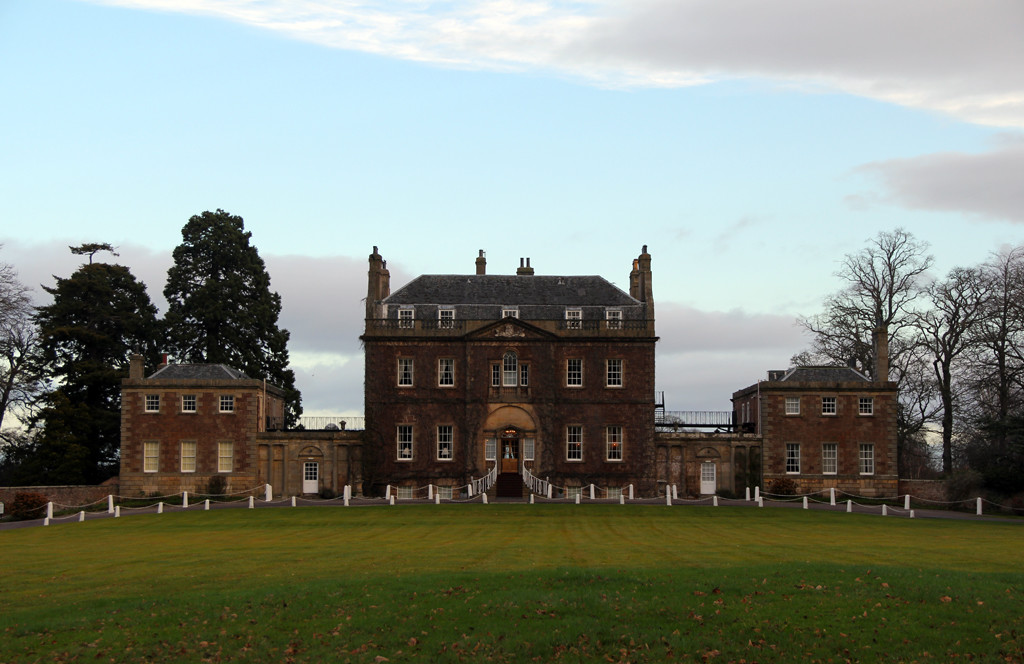 Isn't she pretty?
(This pic is from the next morning and look! blue skies! …they didn't last.)
Because we were only one of three rooms booked for the night, they had upgraded us to a massive suite at no additional cost! For £120, we had a place that was probably… twice the size of our current flat in London?
And almost immediately upon arrival, one of the (very astute) porters said, "Can I make you a drink? You look like you could use a drink."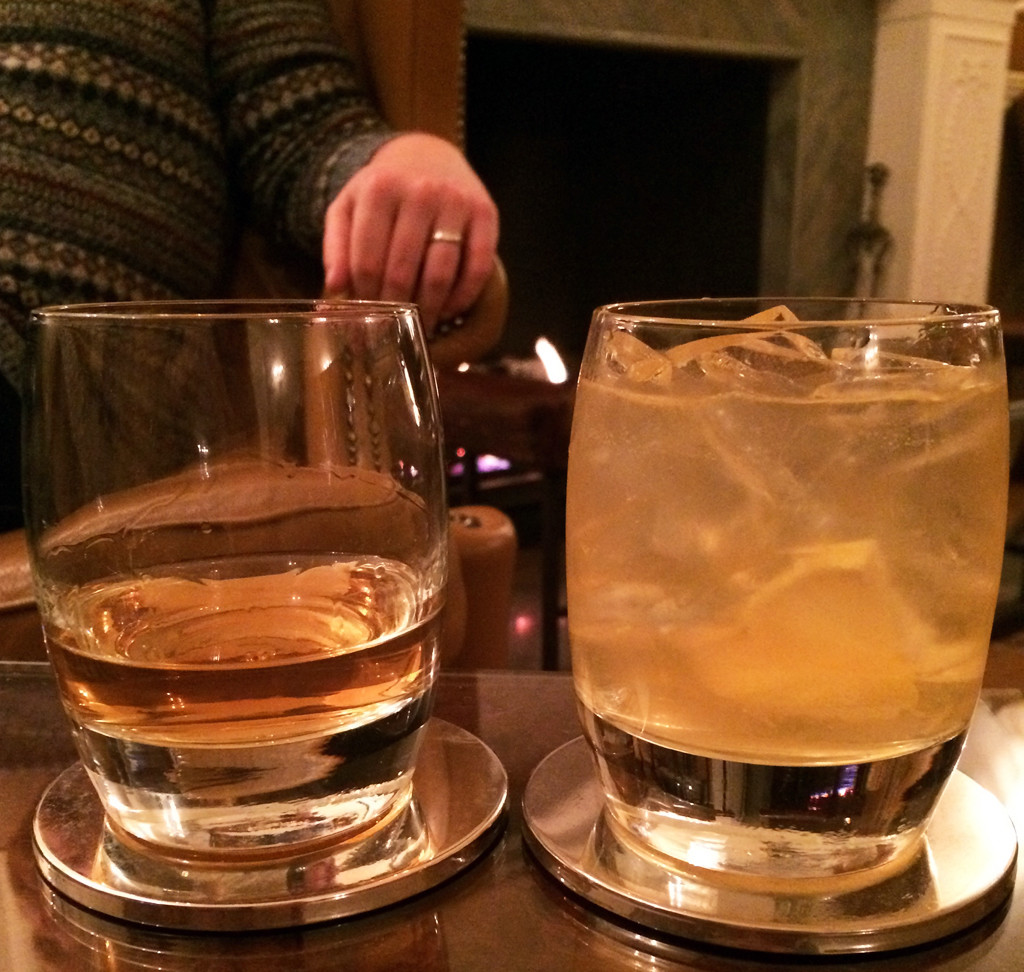 Ignoring the implications of that statement, we graciously agreed, and he served us scotch & a whiskey sour by the fireplace. For the very first time in Scotland, we felt relaxed.
I will say that the place could use a little bit of an update. The house is beautiful, but everything just felt a bit dated and shabby — and not intentionally, you know? But that (small) observation aside, if you're up near Inverness, I can't recommend the Culloden House Hotel enough. Plus, cozy breakfast by the fire!
(Don't mind my forced smile, I really was happy.)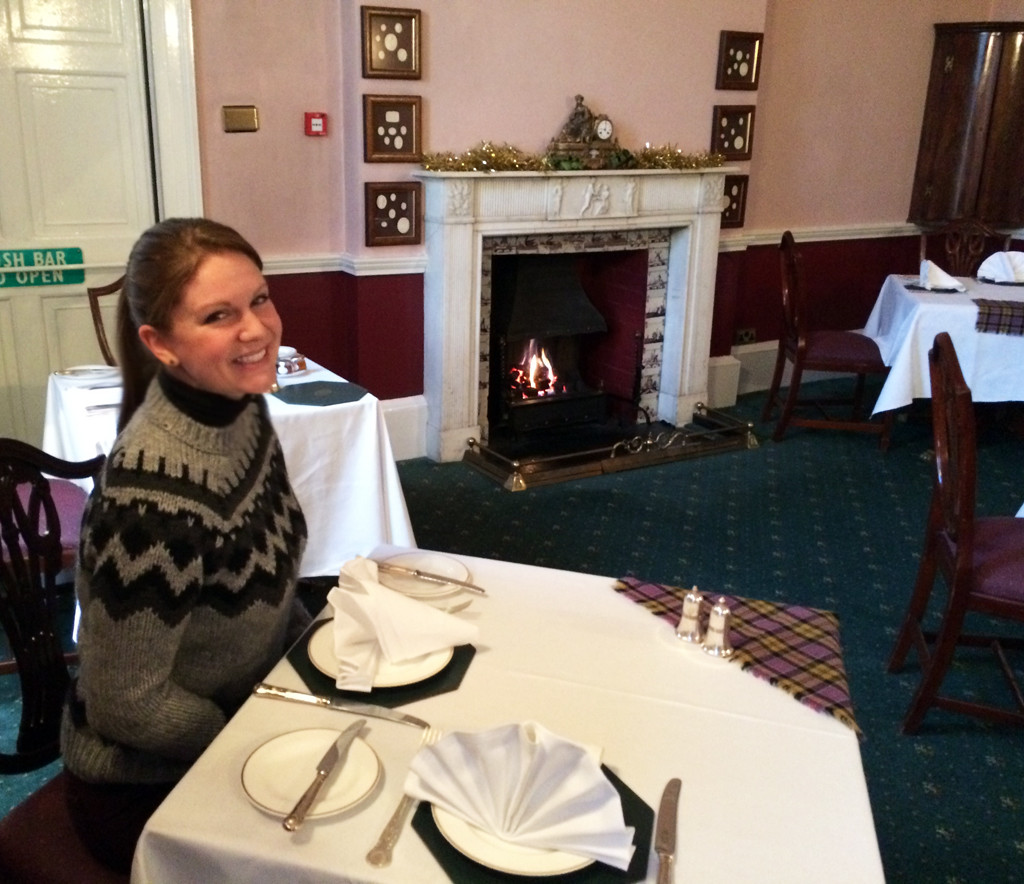 Unfortunately, our stay was all too short, and we were soon back in the car for our drive down to Edinburgh, with a few scheduled stops in between.
Almost none of which came through.
Listen, it's not even worth getting into at this point, but basically, everything we planned unraveled. The distillery that Jeff checked the hours on THREE TIMES was randomly & inexplicably closed, the Cairngorm Reindeer experience was a bust (bad research on my part, very confusing website on their part), and by the time we made it to St. Andrews around 5 PM, it was completely dark and almost everything was closed. The weather continued to be completely moody — usually offering up a cloud burst right as we were about to stop and do something or take a photo.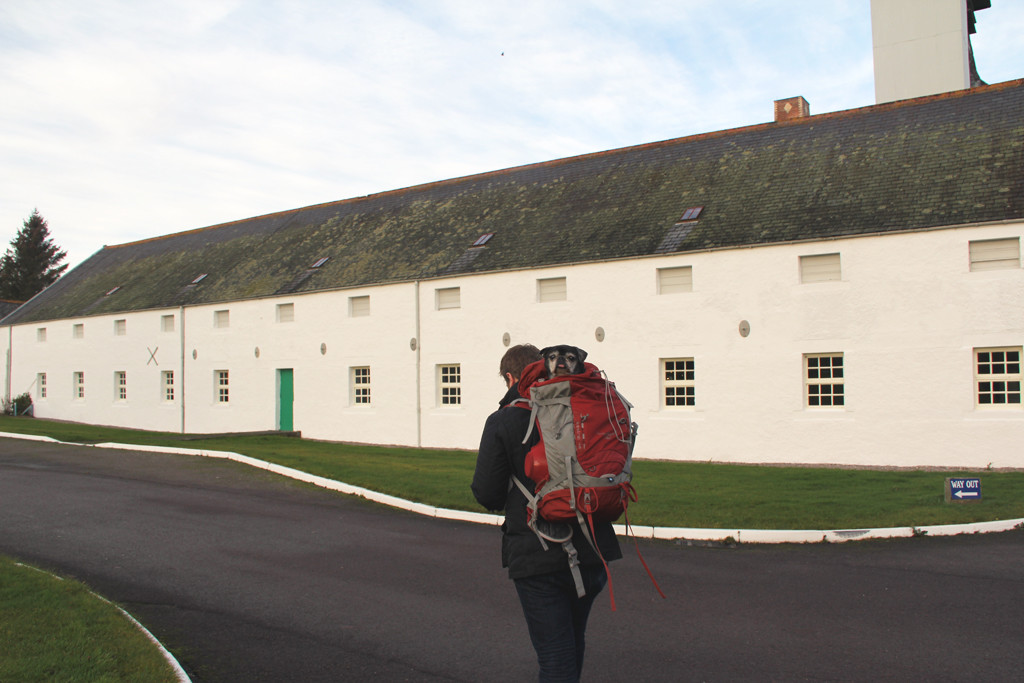 Pug's face was just saying what we're all thinking.
We did stop for scotch tastings at Rhoderick Dhu and Dalwhinnie, the latter of which was very well done because it was paired with chocolate: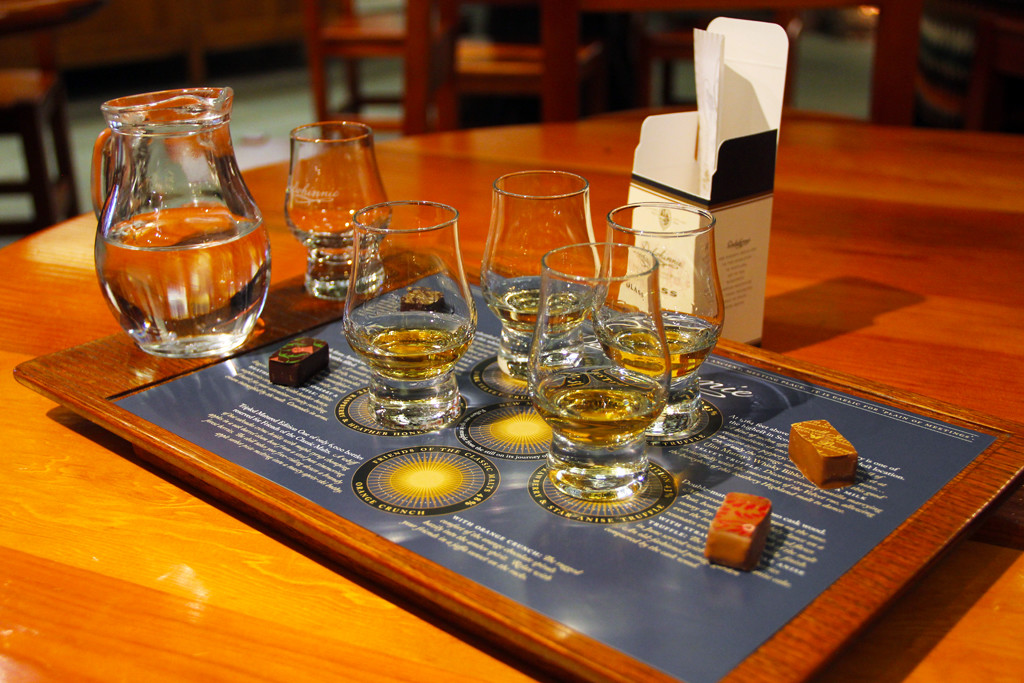 While I tried my best to enjoy the whiskeys, I much preferred nibbling on the chocolate. Parker and I also hung out with a little boy named Douglas who very politely asked, in his thick brogue, if he could give my doggy a cuddle. He declared Parker to be much more of a Weasley, and we were all getting along swimmingly until he turned to his mother and said, "Look, mummy! I think this lady is very pretty. Just like her doggy!"
Rude, Douglas.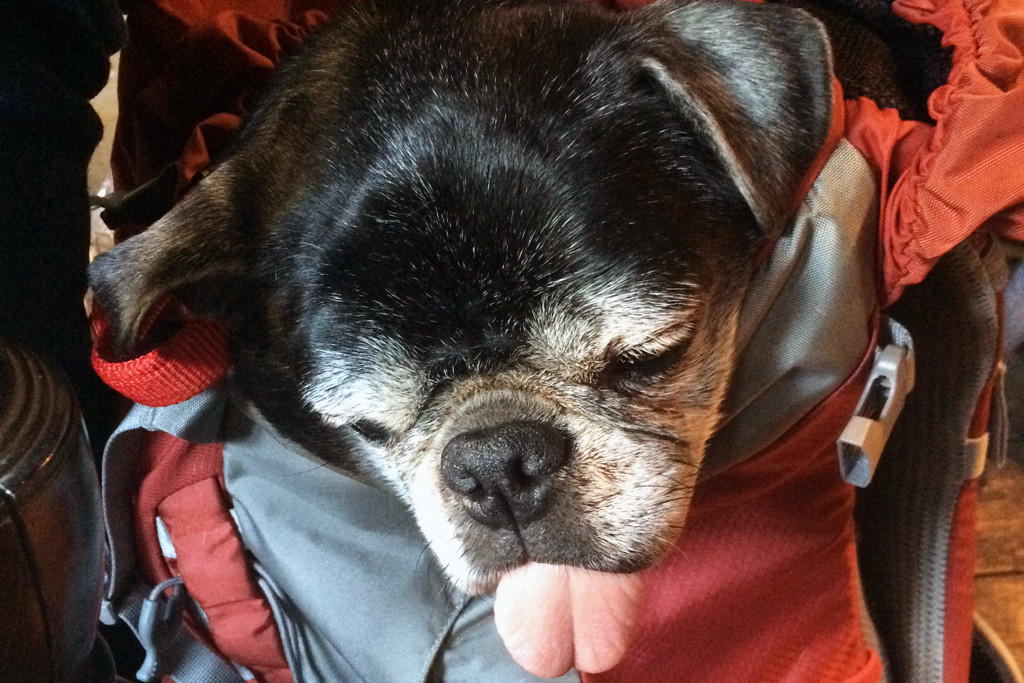 Ok, fine, I see it.
Occasionally, the sun would try her hardest to peek out, and we were reminded that we really, really need to come back: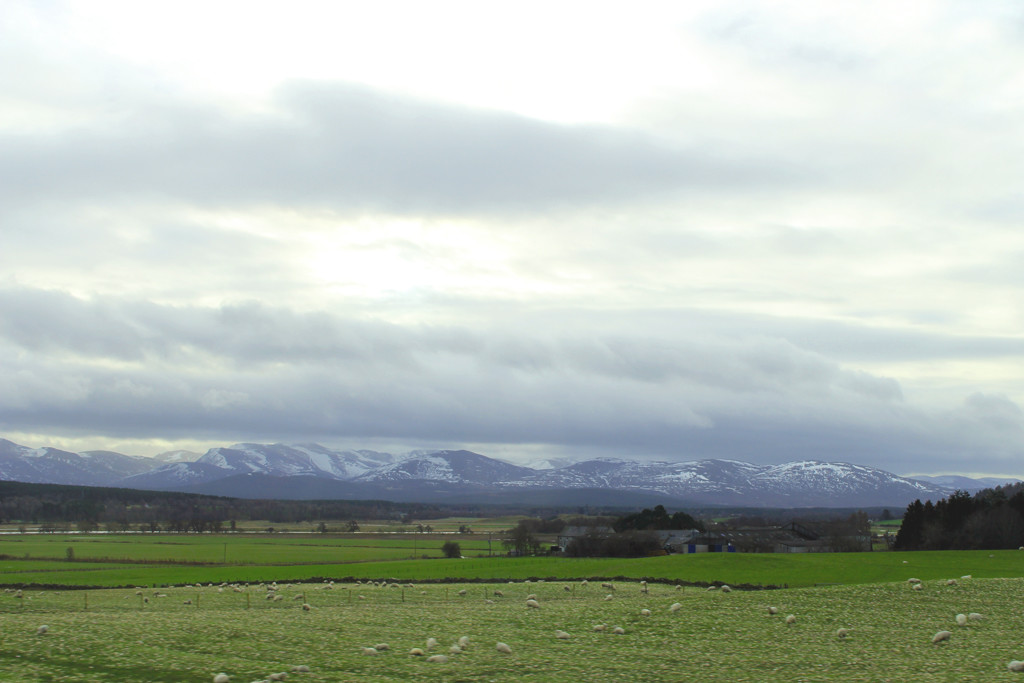 This day was also slightly better than the one before, because we finally saw some castle ruins: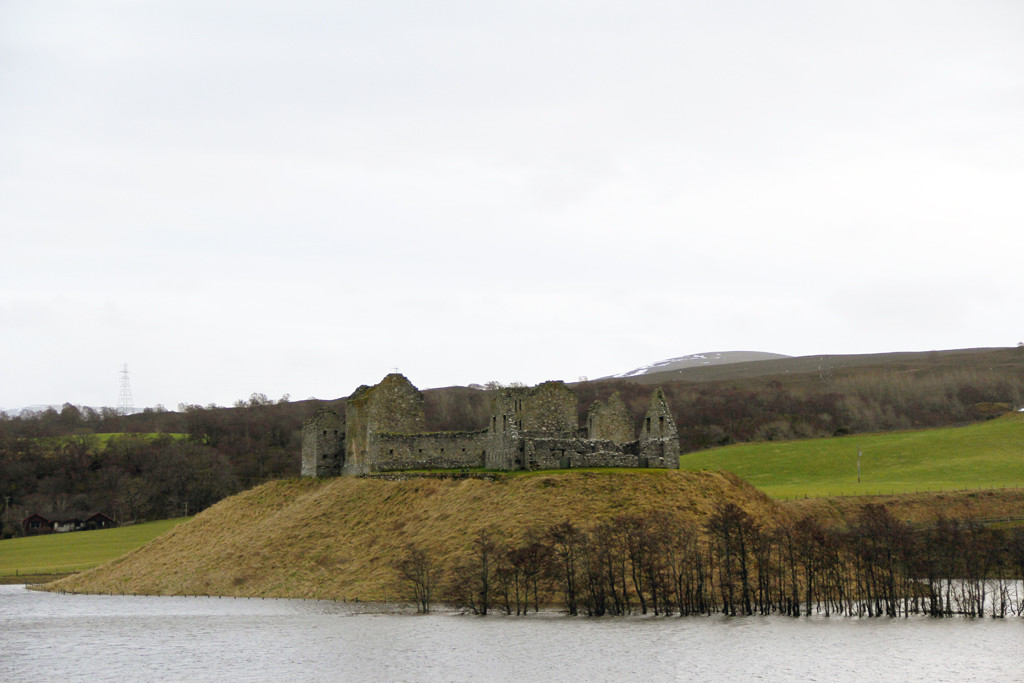 Couldn't tell you one thing about them, but it felt very Scottish and so I'm chalking it up as a win.
Unfortunately, the day ended with a check in at the worst "pet friendly" hotel ever. You can get a better idea from our brief Twitter exchange, but yeah… skip that hotel and stay somewhere in Edinburgh.
Which! Is our next and final stop on this little getaway, and was officially our favorite place of the trip. Bar is high, I know.
STAY TUNED.
xo!
the romantic