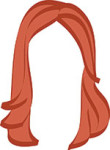 As you may recall, the hubs and I treated Melbourne as a bit of a home base during our month in Australia. We didn't stay in the same place the entire time, mind you–we split our nights between the Westin Melbourne (ahthankyou, Starpoints) and an AirBnb apartment share–but still, being in the same city for an extended period was exceptionally nice after so much hopping around in New Zealand.
Despite the fact that Melbourne was supposed to slow things down a bit, we didn't really stay sedentary for long. Instead, we spent ten days trying to enjoy all the city has to offer.
So, how to maximize your time in Melbs?
Wander.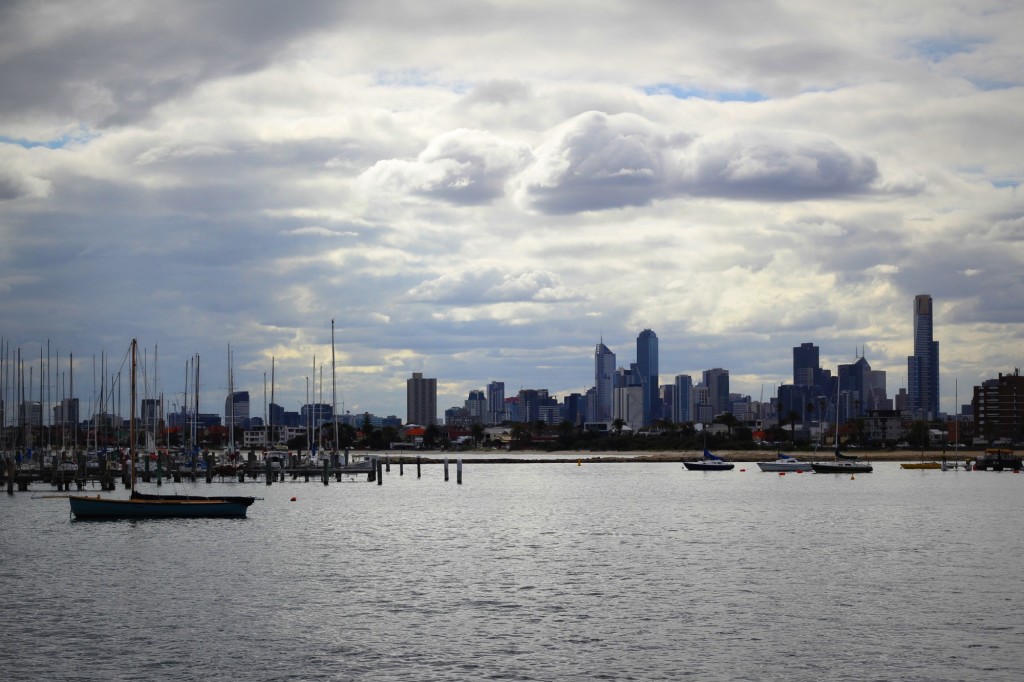 Yes, this is our travel M.O. However, if ever there was a city where getting lost is a requirement, it's Melbourne. We wandered aimlessly through the CBD, South Yarra, St. Kilda, and back again, usually with no plan of attack. The real charm of the city is hiding in little alleyways only accessible by foot, which we first explored during our Lanes & Arcades tour with Hidden Secret Tours, and you do yourself a disservice if you don't wander off the main streets. The hubs and I spent every day letting ourselves get lost in the city and finding what we assumed were hidden gems. Note: just because something in Melbourne is hard to find doesn't mean no one else knows about it. See: Cookie, Madame Brussels, and brunch at any restaurant on DeGraves.
Explore the street art.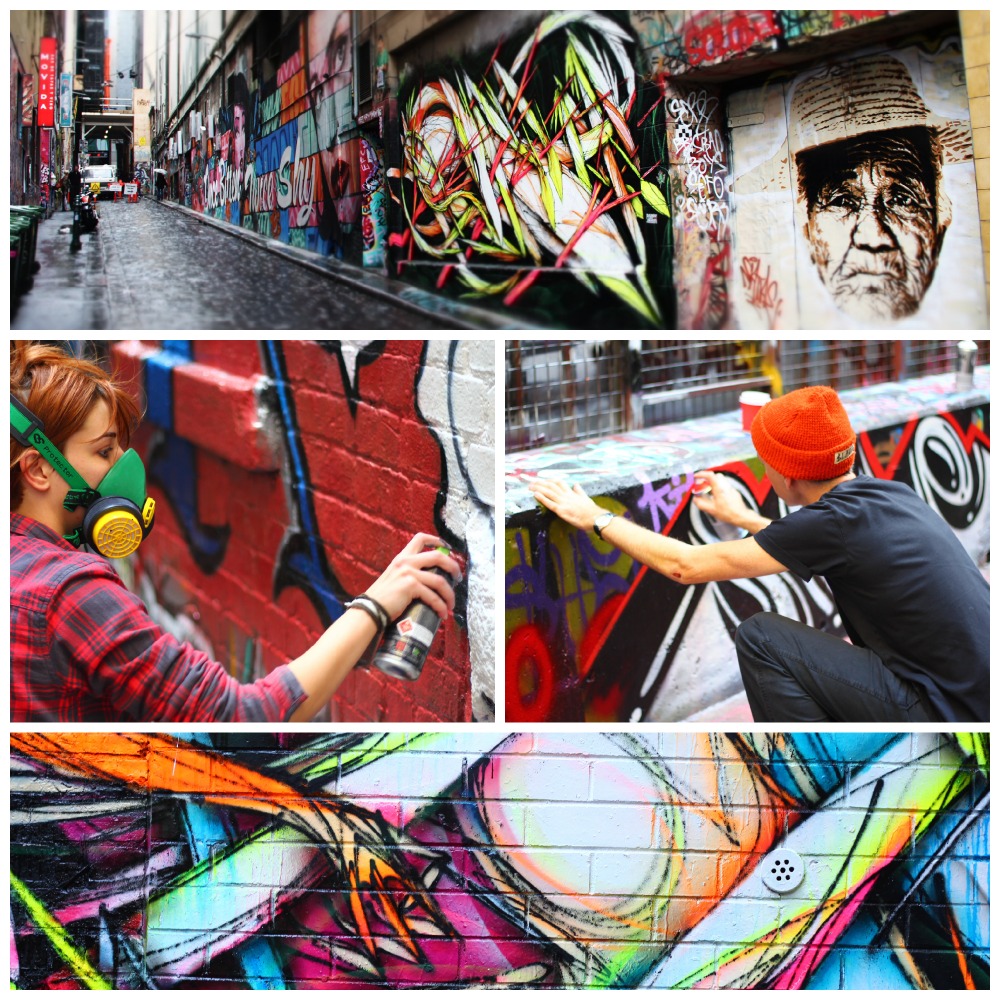 It's impossible to walk five steps in Melbourne without a brightly colored splash of paint catching your eye. After the first few days, the hubs and I were eager to learn more about this subculture and were pretty pumped when we learned about Melbourne Street Tours. We ended up joining Dan, aka Junky, for an afternoon of true blue urban hiking to peep some of the city's most famous street art pieces. To be honest? I wish we had just done the walk ourselves. Dan seemed irritated by our entire group, and the post-tour wine & cheese fest back at Blender Studios felt cliquey–with all of the guides paired off in one corner while the rest of us meandered around, not entirely sure of what we were looking at. More than a few even ducked out of the tour early.
Despite this, the street art can't be missed in Melbourne and I'd definitely recommend doing some research and seeking out some of the city's ever-changing pieces on your own.
Eat and eat and eat.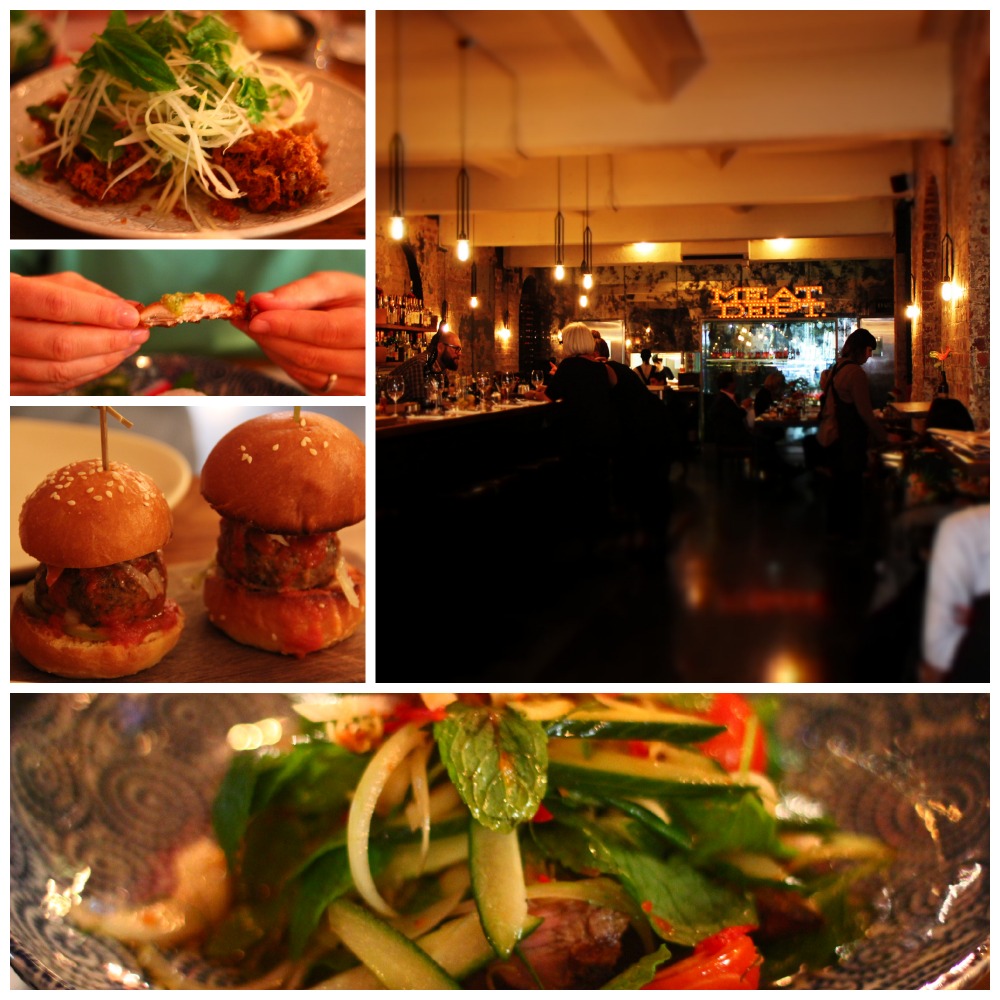 Be it brunch on Degraves, dinner at South Wharf's Bangpop, or lunch at the Meatball & Wine Bar, the foodie scene in Melbourne could have occupied all of our time if we let it. Fortunately for our waistbands and unfortunately for our taste buds, we were on a budget, so we had to choose our food stops wisely. However, if there's one city in Australia where food splurges are a must, it's Melbourne.
Drink and drink and drink.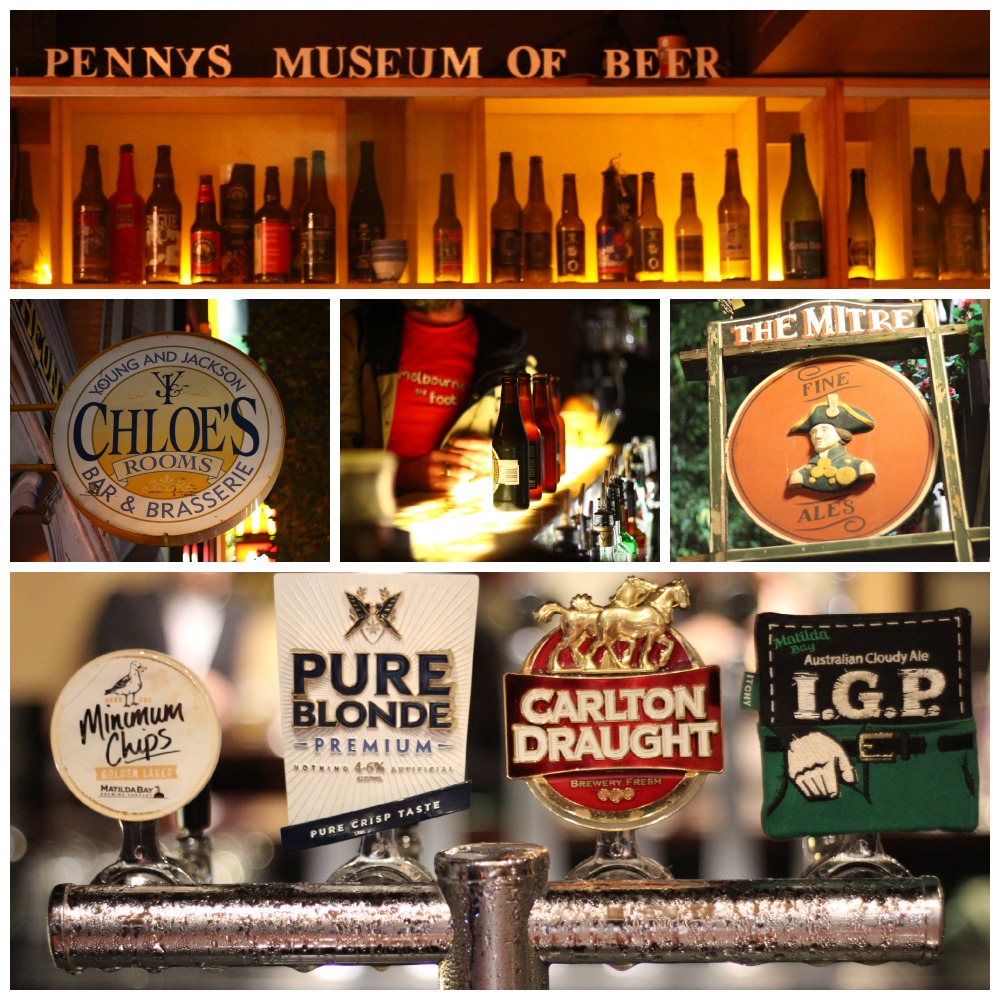 Psh, you didn't think I'd skip that one, did you? Microbreweries are just gaining momentum down under, and Melbourne is leading the pack. We joined Dave with Melbourne by Foot for an evening of bar hopping and beer drinking, and lucked out to find ourselves accompanied by two locals, one French expat who just spent the past few years living in Melbourne, and a couple from Perth. It was a relaxing way to spend the evening learning about Australian beer culture, and Dave was a great host. Favorite stops included the Mitre Tavern's traditional pub atmosphere and a pint with the  infamous Chloe at Young & Jackson–which is a story you need to read for yourself. The hubs may or may not have left with a crush, we both definitely left with a buzz.
Spending ten full days in one place definitely left the hubs and I feeling a little more settled and a lot more in touch with our surroundings. Out of everywhere we visited in Australia, I'd peg Melbourne as my most livable–and it was the first city of our trip to be awarded this honor.
Now, if only we can find seriously high paying jobs down under because that shit was EXPENSIVE.
Stay tuned for more adventures from Oz (especially now that I'm finally settling in in France!)
xo!
the romantic
– Thank you to Hidden Secrets Tours, Melbourne by Foot, and Melbourne Street Tours for introducing me to different parts of Melbourne during our ten days, as well as Bangpop for a meal I'm still dreaming about. All opinions expressed are my own.