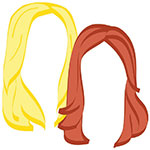 Though we have a few things in mind for 2017, there's one place that has long been calling our names. And, now that travel to this place has just recently become a possibility, we're dying more than ever get ourselves to… Havana, Cuba.
It should come as no surprise that we're more than a little obsessed with Christmas here at LT HQ. If you follow us on Instagram, then you've probably noticed the recent onslaught of all things festive. (And if you don't follow us on Instagram, then why the hell not?!).
But, once the fairy dust has settled and all our ornaments are back in their boxes? Well, we hit a SEVERE slump. It's not long before we're aching for longer days and warmer weather. We usually try to combat this with some early spring travel to a beachy destination.
SO… if we were so lucky to get ourselves to Havana, Cuba, you're probably asking yourselves the same thing. What on EARTH would we pack?!

the romantic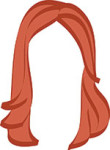 This is likely a very improbable vision, but I imagine spending an entire visit to Cuba in a classic hot pink convertible. As far as I can see, we're lchauffeured from the city to the beach and back again, with lots of Cuba Libres in between. I mean, I say this is improbable. But I actually can't envision a trip to Havana that doesn't go exactly like this.
Anyway, because of this vision, hot pink was playing VERY heavily into every item I picked out. But then I realized: if you're going to get carted around in something as beautiful as a classic hot pink Cadillac, why try and compete?
It was then that my entire packing vision shifted into neutral.
(Car pun obviously intended. It's probably the only one I can even get away with because… well, I know nothing about cars.)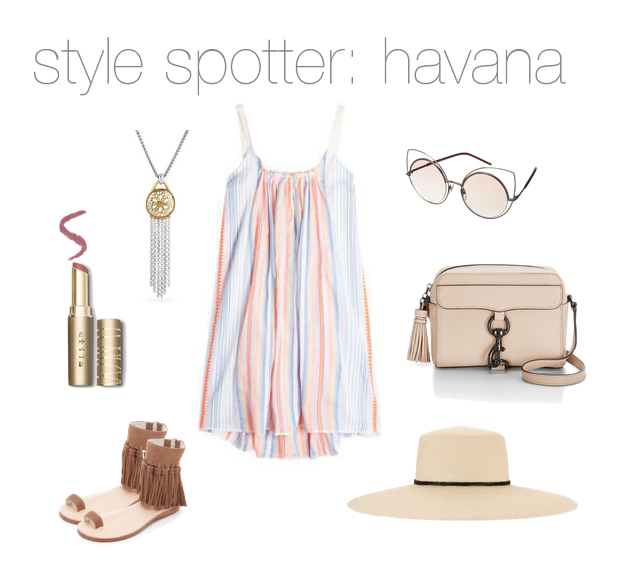 dress | lemlem striped cotton dress // shoes | jeffrey campbell borla sandals // bag | rebecca minkoff m.a.b. camera bag // necklace | lucky brand sugarplum fringe pendant // hat | eugenia kim loulou wide brim hat // sunglasses | marc jacobs double rim cat eye sunglasses // lip | stila matte'ificent lipstick in light neutral pink
Everything is pretty self explanatory, except I'd like to point out that that bag is a CAMERA BAG. Rebecca Minkoff makes camera bags?! Where oh where have you been all my life. Aside from that, just give me light & breezy sundresses, a neutral lippy, and a floppy hat I can actually pull off, and I'm IN.
the wino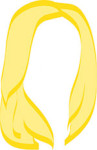 I'm alllll about the holiday spirit, but with the onslaught of winter weather, I've been desperately missing a few of my favorite warm-weather trends. Namely, tassels.
Is there such a thing as too many tassels?? Nay, I say. Nay.
Much like the romantic, I envision a lot of mid-century throwbacks, classic cars, and warm nights spent sipping on sugary cocktails. To bring this vision to life, I made sure to select a  classic looking bolero. Plus, a flowy light-weight shift dress.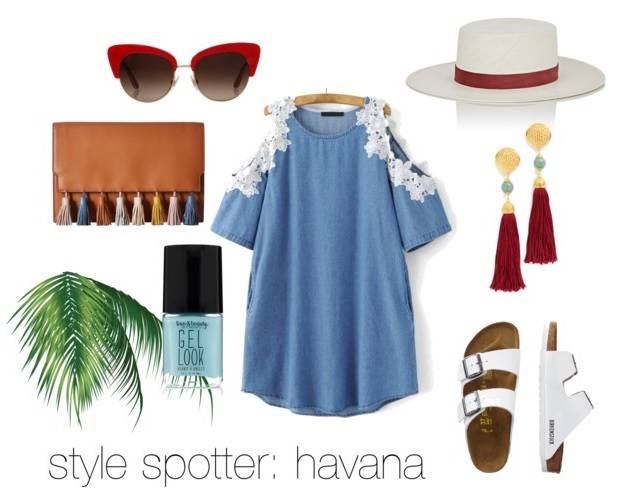 dress | with chic blue cold sholdered dress // shoes | birkenstock arizona sandals // nails | forever 21 gel look // sunglasses | dolce & gabbana cat eye sunglasses // sunhat | janessa leone zinnia bolero // earrings | ben amun jade tassel earrings // clutch | rebecca minkoff sofia clutch
And, if there's ever a time to wear red cat eye sunglasses, it's in Havana, right?
What say you, 2017? Do we have Havana in our future?
xo!
the romantic & the wino
Save