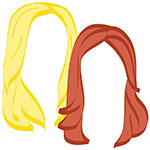 When it comes to summer beauty, we agree on one key factor: less is more. Who wants to feel like their make-up is caked on when you also have to throw sunscreen and sweat into the mix? Pas nous.
Even so… we're not insane — erm, brave enough to go totally bare.
With this in mind, here's what we're loving right now.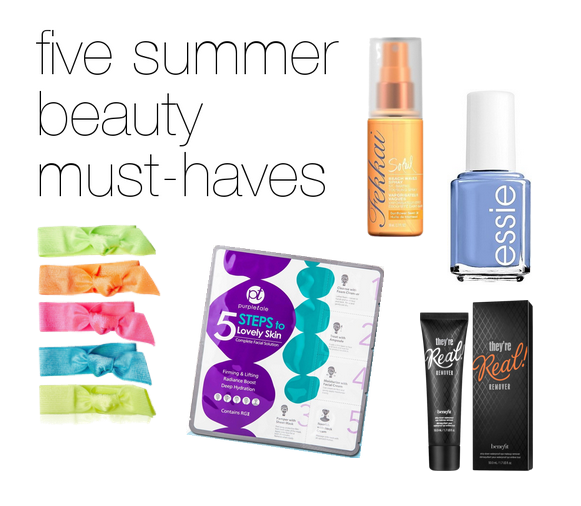 purpletale's 5 Steps to Lovely Skin Complete Facial Solution // Apparently, a suuuuper fun side effect of aging is that your skin wakes up one day and is all, "You think imma elasticize myself, bitch?" and you're all, "well… you always did before?" Nay, no more. Now, we spend our lives trying to find a moisturizer that keeps our skin supple but not oily, glowing but not shiny, smooth but not slick. It's a goddamned nightmare.
But, there is hope! The team at purpletale recently reached out to us to give their 5 Steps to Lovely Skin Complete Facial Solution a whirl… and we must admit! We're kind of obsessed! It does just what is promises, and the biggest bonus of all? It's totally TSA friendly, so it's extra perfect for using on the first night of your holiday, to prime your face for a week of perfection.
Benefit Cosmetics They're Real! Remover // Anything by Benefit is amaze, but especially their mascara, which is really the only makeup we wear regularly through the summer. The downside? It's a real b to remove… and really, this is kind of the case with all mascara. Enter, Benefit's own remover, meant for its "They're Real!" mascara line. It takes some massaging, but it gets all the gunk off before starting your normal face-washing routine. Goodbye, smudgy morning eyes!
Fekkai Soleil Beach Waves Spray // We go back and forth between Fekkai's salt spray and Bumble & Bumble's, but this one is currently on sale soo it wins! There's pretty much no point in doing your hair when you're battling humidity, but a few spritzes of this and you can still feel relatively put together… even if you do look like Monica in Barbados.
Emi Jay Hair Ties in Neon // Speaking of summer hair solutions, sometimes even your best efforts go awry. When our attempts at carefree beach waves go south, it's ponytail time. But a ponytail doesn't have to be boring, which is why we always have a few of these Emi Jay hair ties in our bag or on our wrists. They're cuter than regular hair elastics, and because it's summer, why not rock the neons?
essie Nail Color // It's been nearly a year and we're still obsessing over the light, taffy-like tones of essie's Summer 2015 collection. Our nails are almost always polished in the summer months, and who can really blame us when we spend so much time taking photos of our hands holding drinks in our Instagram photos? We always travel with at least one essie color so we can touch up our manicures on the spot, too!
Tell us, what are your summer beauty essentials?
xo!
the romantic & the wino
– This post is sponsored by purpletale, but all opinions are our own.
Save
Save
Save
Save
Save