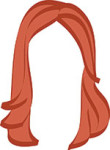 Happy 2012, travelers! Hope everyone had a lovely weekend saying hello to the new year and au revoir to 2011. Skiing injury be damned, I still have high hopes for you, '12.
The good news? We were pretty excited to be tagged last week by GQ Trippin' to share our ABCs of travel! I'm up first, and the wino will be sharing her own later this week (and our tags for who's next, so if you want to be tagged, let us know!).
A. Age you went on your first international trip:
13! My dad took us on a Beatles tour of London and Liverpool the summer before eighth grade.
B. Best (foreign) beer you've had and where:
Our most recent trip to Belgium introduced me to a ton of amazing beers. Favorite is a tie between Zot or Primus.
C. Cuisine (favorite):
I think I have to go with Italian–specifically Tuscan. I loved every meal we had in Florence.
D. Destinations, favorite, least favorite and why:
Favorite: Too hard. For my Jetsetters, I said France, but it changes constantly.
Least favorite: Liverpool was pretty weird, but I've recently read that the city is on the upswing. I didn't love Cairo, aside from our day at the Pyramids.
E. Event you experienced abroad that made you say "wow":
Canoeing in the bioluminescent bay in Vieques, Puerto Rico in a clear bottom canoe late at night, and jumping out and swimming. It looked like there was glitter in the water. Shortly after, I read that a woman was bitten by a shark during a tour. I'm glad I experienced it once because I will never, ever do it again.
F. Favorite mode of transportation:
Riding a camel up to the pyramids at Giza.
G. Greatest feeling while traveling:
That moment when you stumble upon something unexpectedly perfect. I love hearing other people's recommendations, but there's something about finding the best restaurant or most amazing views of a city on your own.

H. Hottest place you've traveled to:
Water Island in the US Virgin Islands a few summers ago with B & K and the hubs's college roomie, who was living in St. Thomas at the time. The island was beautiful but we got SO lost and ended up wandering around for hours trying to find a public beach where we could cool off.
I. Incredible service you've experienced and where:
Everyone in Athens and Santorini was exceptionally warm–the staff at the Suites of the Gods in Santorini, in particular.
J. Journey that took the longest:
Getting from Egypt to Italy should have been quick and painless, but when you're traveling with someone with debilitating food poisoning at 3 am… it makes time go a little bit slower.

K. Keepsake from your travels:
We avoid anything super souvenir-y and try to pick things that are "us." A few of my favorites:
Clockwise from top: Rooster carafe, New Hampshire; Capricorn statue, Athens; miniature Eiffel Tower, Paris; glass wine stopper, Murano; coaster maps of the US Virgin Islands, St. Thomas; Claddagh garden stone, Ireland; guillotine cheese knife, Amsterdam
L. Let-down sight, why and where:
The hot springs in Santorini. The boat tour and hike around the caldera was amazing, but the "hot springs" were more warm than hot, and soo muddy. Also… I didn't love Vatican City.
M. Moment where you fell in love with travel:
When the hubs and I were in Greece, the wino was living in Dublin. We had a short layover in London, and decided at the last minute to extend our layover so the wino could fly to London and meet us. I loved how spontaneous it was, and it's something that daily life doesn't always allow.
N. Nicest hotel you've stayed in:
The W in Vieques wins this one, though Spa of the Gods in Santorini is a close second.
O. Obsession—what are you obsessed with taking pictures of while traveling?:
Expansive views overlooking any city or landscape.
Overlooking Nice, France
P. Passport stamps, how many and from where?
Hmm… I'm thinking around 10? I'm working on it.
Q. Quirkiest attraction you've visited and where:
Mini Europe and the Atomium in Brussels, hands down. You can read more about both here. 
R. Recommended sight, event or experience:
We took a bike tour through Lucca that stopped in a vineyard for a wine tasting, and though I'm not much of a biker, it was one of the best days of our honeymoon. 
S. Splurge; something you have no problem forking over money for while traveling:
Either food or excursions/tours, depending on where we are. Our meal at Chateau Eza was definitely a worthwhile splurge.
T. Touristy thing you've done:
We're pretty unabashed about doing touristy things. Most recently was our bus tour to Windsor Castle, Stonehenge, and Bath. Do not love bus tours or the people that take them, though.
U. Unforgettable travel memory:
Getting engaged in Santorini, I'd say. It's a hard one to beat.
V. Visas, how many and for where?
Just one travel visa to Egypt.
W. Wine, best glass of wine while traveling and where?
Every glass of wine in France was better than the last. Also loved the Chianti in Florence.
X. eXcellent view and from where?:
Little bit of a stretch for x, no? Had it been "x-rays on vacation?" I would have been so prepared with this ski trip! But re: eXcellent views, I'd say the one coming up to Vernazza on the hiking trail in Cinque Terre.
Y. Years spent traveling?:
My family used to go on at least one week-long vacation every year, and hubs and I kind of picked up the tradition once we moved in together. We've been committed to one big trip each year since '08.
Z. Zealous sports fans and where?: 
Hubs and I went to a DC United vs Celtic FC match when we lived in DC for a summer and the Celtic fans were the craziest people I've ever experienced. Also, we grew up near Philadelphia so I can safely say Eagles and Phillies fans are pretty, um, zealous…
Sooo that's that! I'm excited to make new travel memories in 2012, and will have to see how my answers have evolved this time next year. Check back Thursday to see the wino's answers (and if you're tagged!).
xo,
the romantic