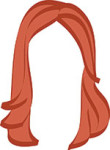 In Western Ireland — in Cong, County Mayo, to be exact — there sits a castle. This isn't that odd, really, since there are lots of castles in Ireland, but this one is just a bit more special than all the rest. It's not in ruins, like many, and it hasn't been renovated and re-opened as a museum, either. Instead, this particular castle has been converted into a 5-star, luxury hotel.
As you drive up the long driveway, wondering if there really is a castle here after all, it finally comes in to view. You park and make your way past the white gloved doormen and through the grand lobby, past the suit of armor (because of course there's a suit of armor), and out the other side, into the gardens. Maybe you'll stop and take some photos of Lough Corrib, but not too many. You have an appointment to keep, after all.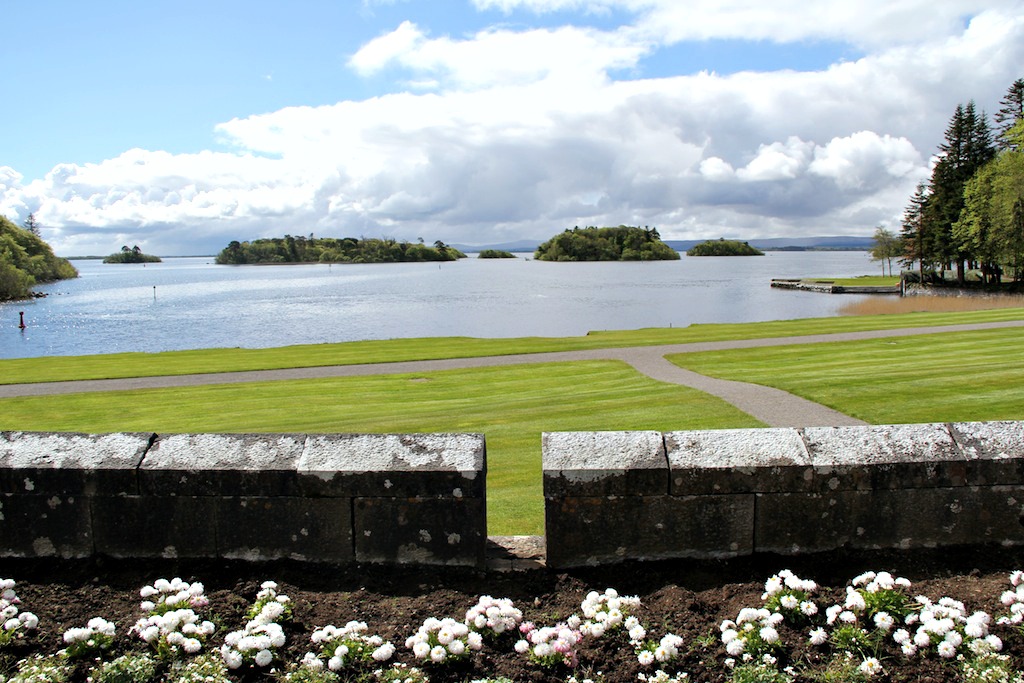 For a second, you'll try to follow the directions from the concierge with the thick Irish accent… the accent that made it just a little bit harder to remember if it was a left or a right. Because really, how charming are Irish accents? And do American accents ever sound charming to anyone? Because you just can't imagine it.
But then, all of a sudden, you see a sign.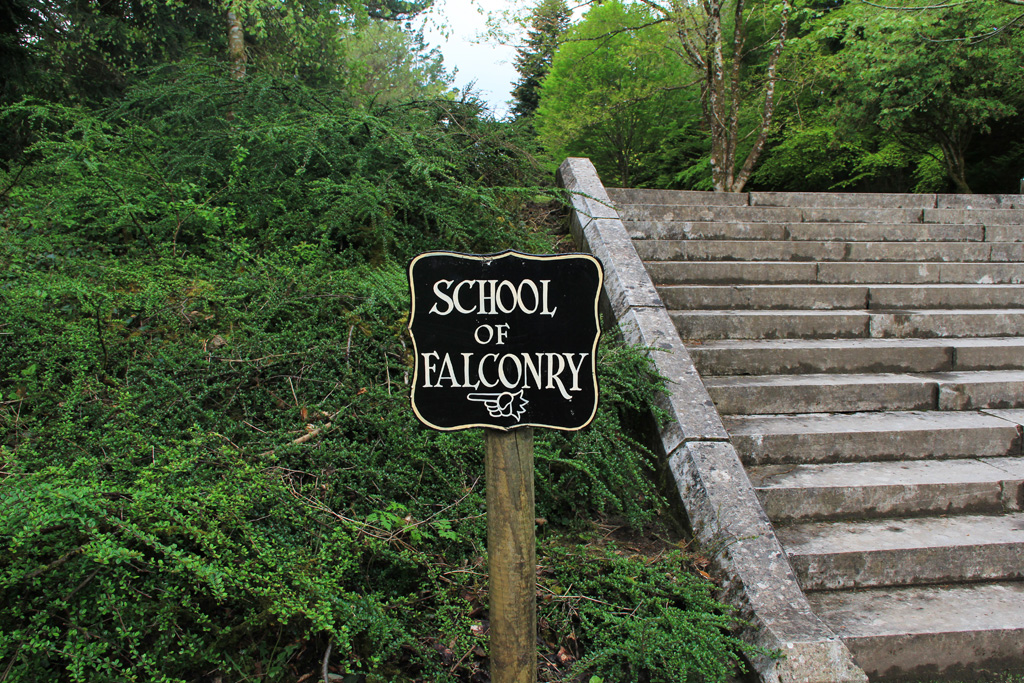 And you're there.
The Ashford Castle School of Falconry
As soon as we arrived at the Ashford Castle School of Falconry, our instructor was waiting for us — and beaming. She was bubbling over as she introduced herself as Aurelie, and for the next hour, we learned about the intricacies of falconry firsthand. There were six of us (the absolute cap, I'd say), so she picked three falcons from their perches and prepared them for our walk through the woods.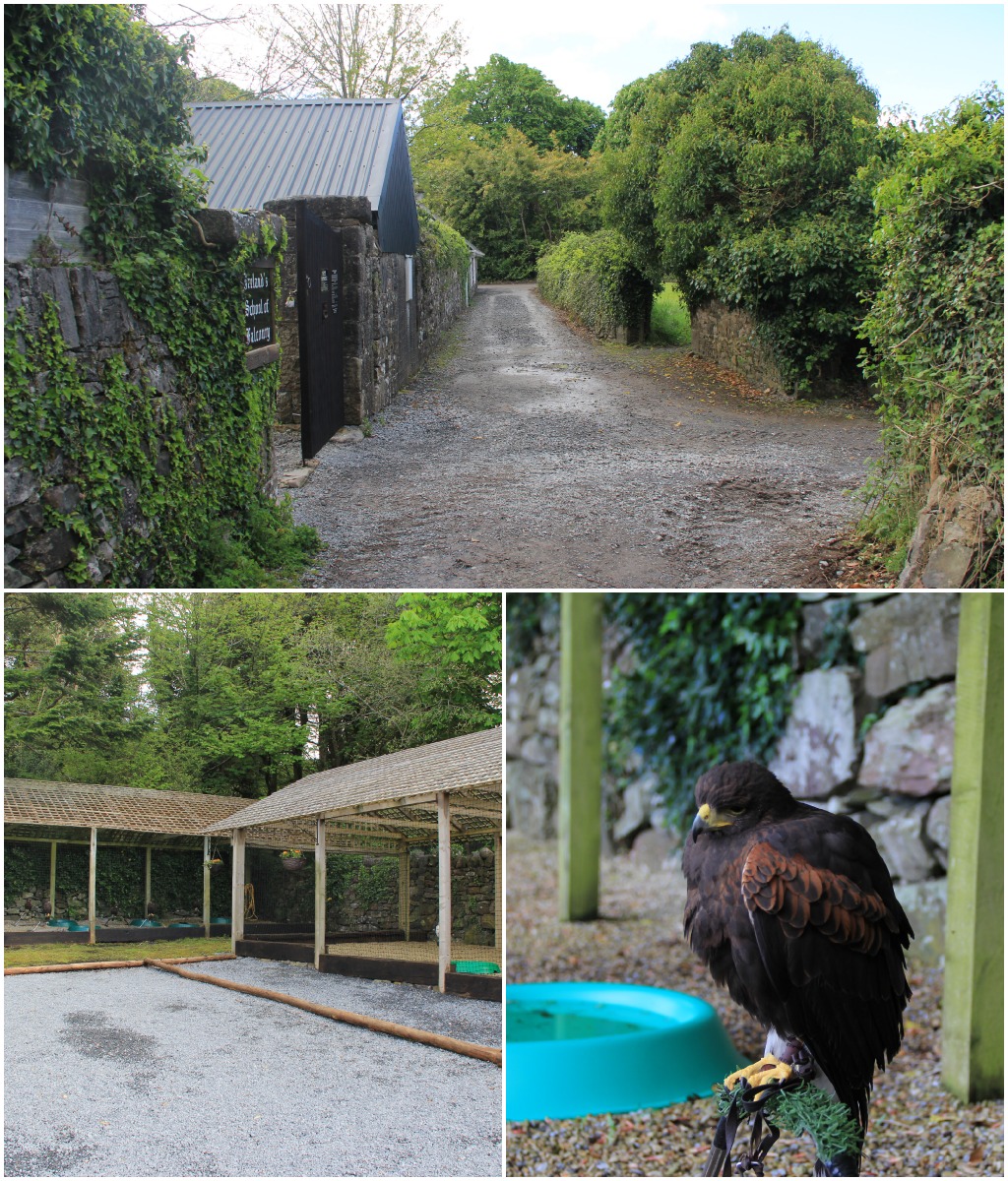 It wasn't exactly love at first sight…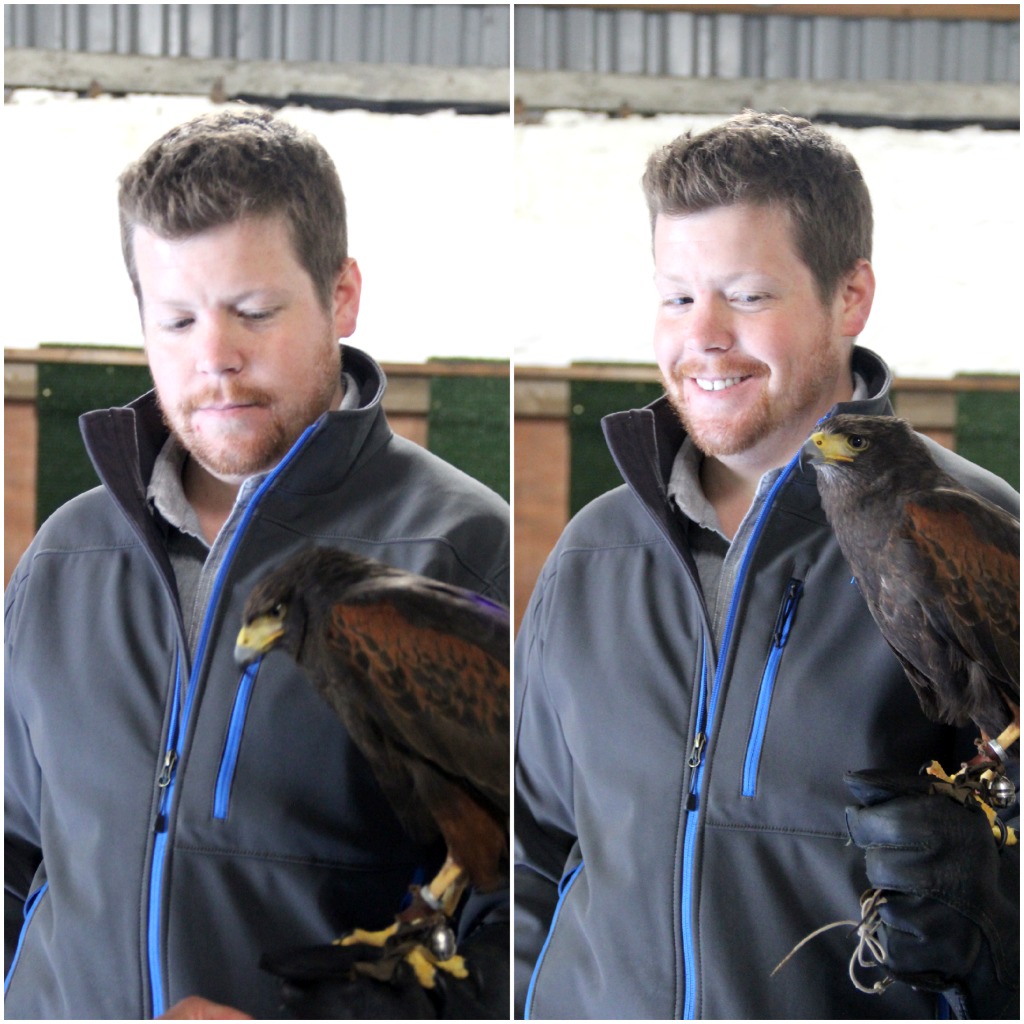 But once we saw Aurelie interact with each falcon as if they were household pets, I think we all soon began to find them charming. I wish I remembered their names, and I swear I wrote them down somewhere…but all I know is one was named Earrach, which is Gaelic for spring.
As we walked, we learned how to gain our falcon's trust, and how to show each bird that we were in charge (I was bad at this, I kept accidentally giving them their meat treats a little too soon… I'm clearly a sucker.)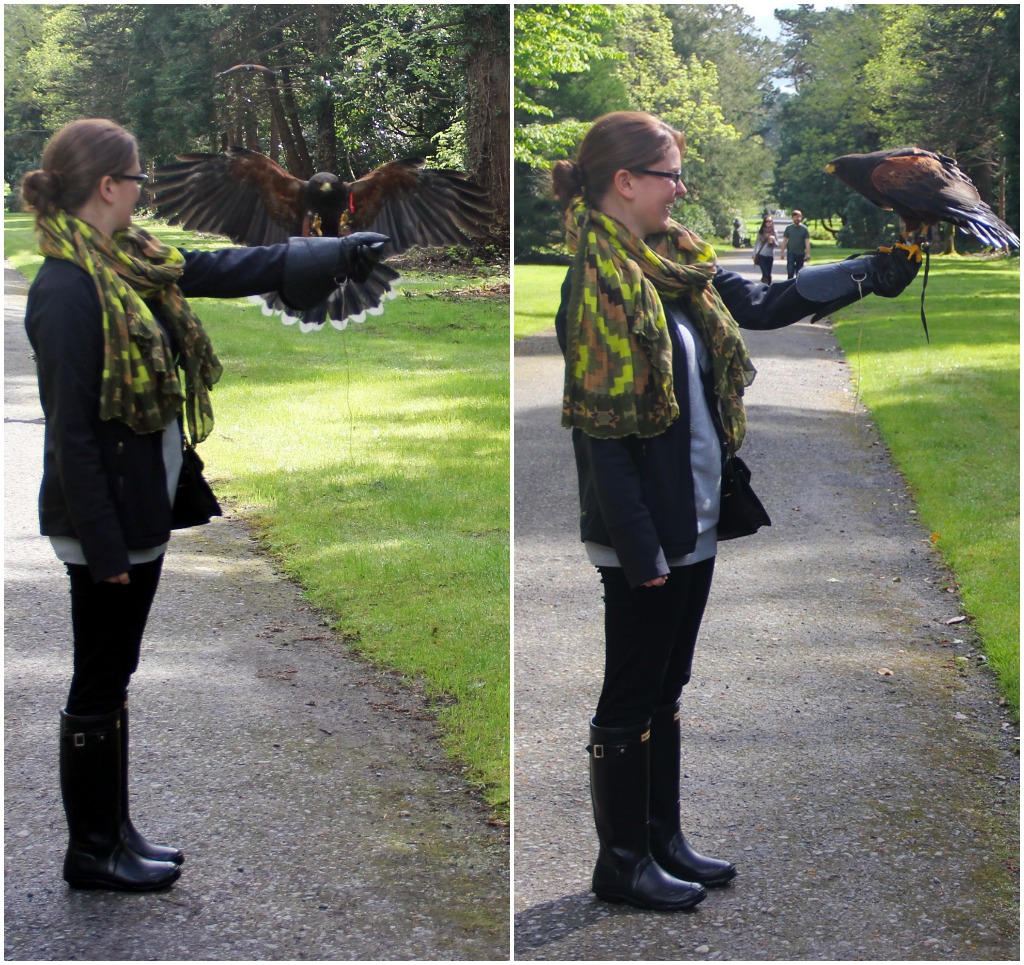 After a few practice tries, Aurelie led us into the forest to let the hawks fly around more freely, each time showing us how to cast them off and then bring them back, using the proper stance and glove positioning.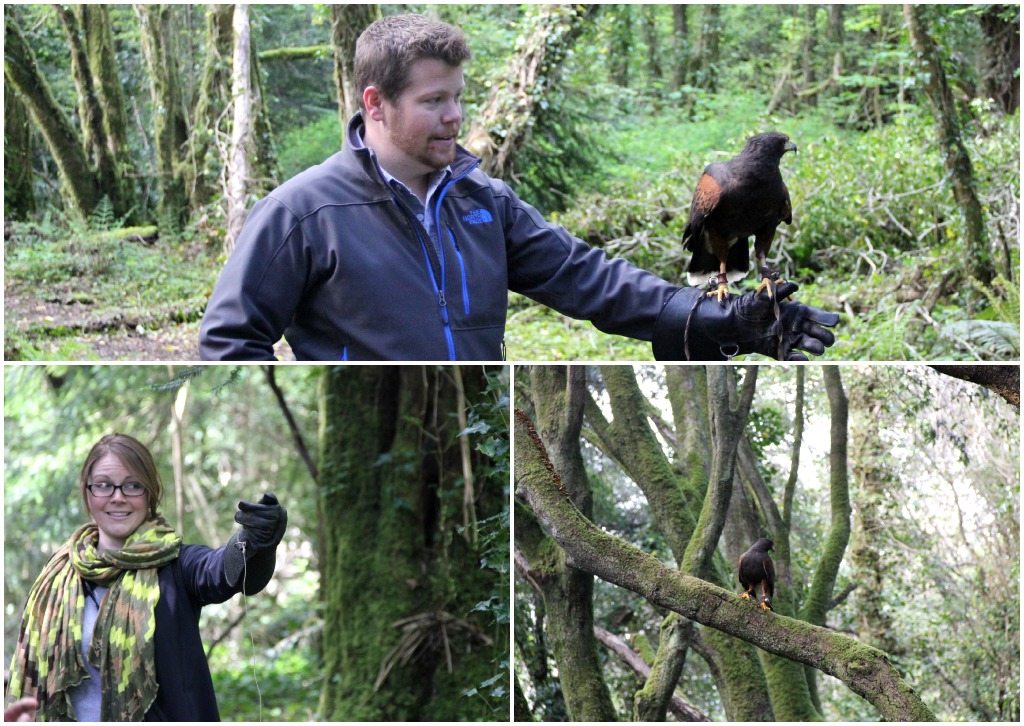 Clearly it didn't keep me from being nervous, but by the end, we were falconry pros.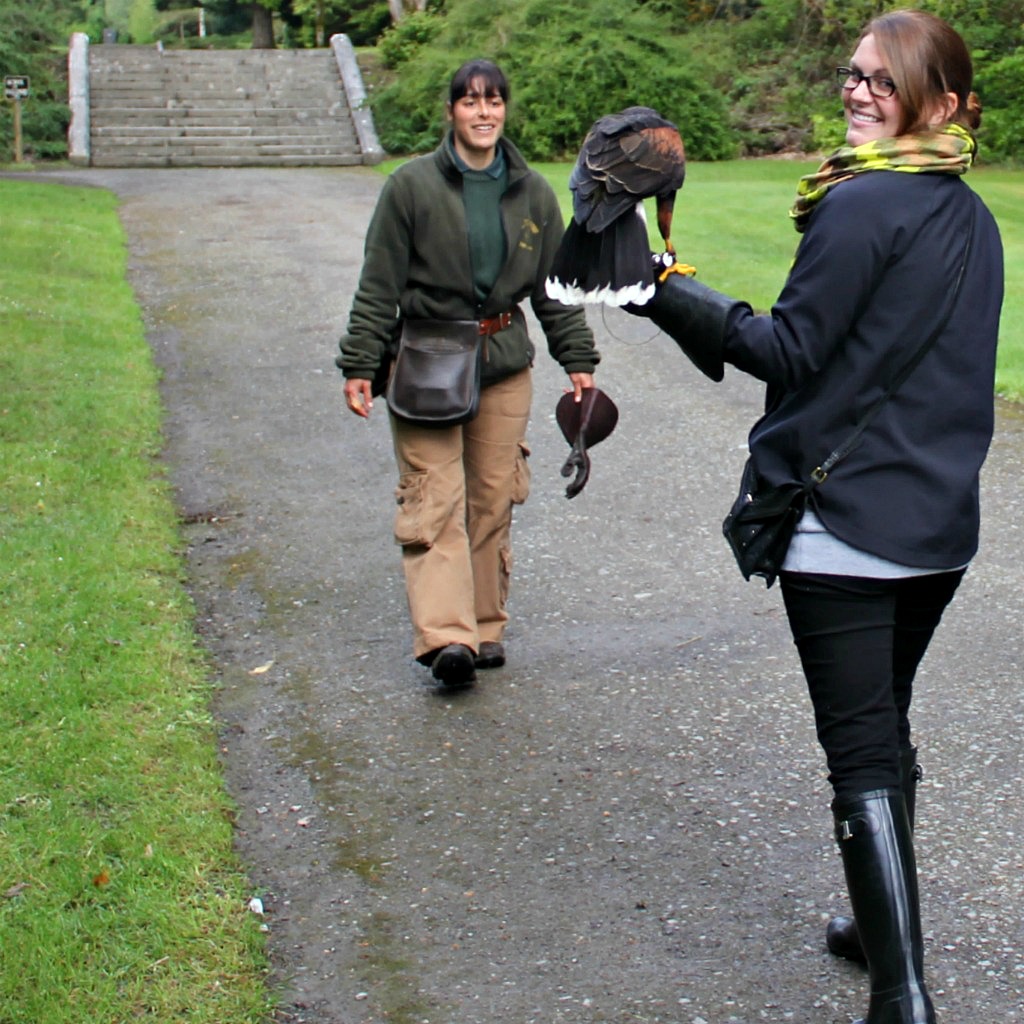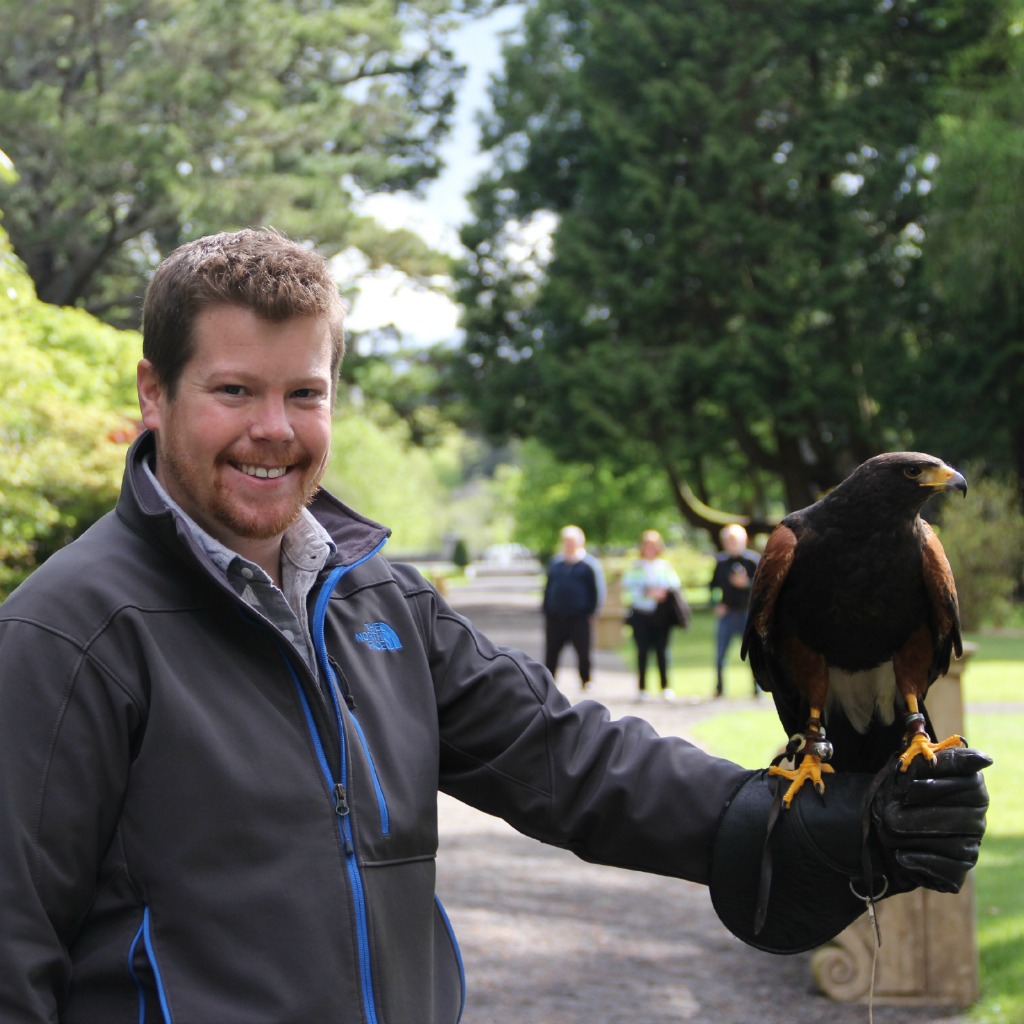 For a one hour hawk walk, we were quoted €70 per person. At the end, Aurelie gave us a group rate as there were six of us, and if I'm being perfectly honest, I think she kept us out a bit longer than an hour. I'd imagine this changes depending on how busy they are, but I will say that one of the best things about the School of Falconry is that it very, very easily could have toed the line of feeling cheesy and a little Disney-esque… but it didn't at all. Falconry is very obviously a passion of Aurelie's, and while the castle itself seemed to be everything a 5-star luxury hotel should be (I can't fully comment on that as we didn't experience a stay this time), the school felt completely removed and, as a result, very authentic. Plus, afterwards, you get to stroll around the grounds and hang out here: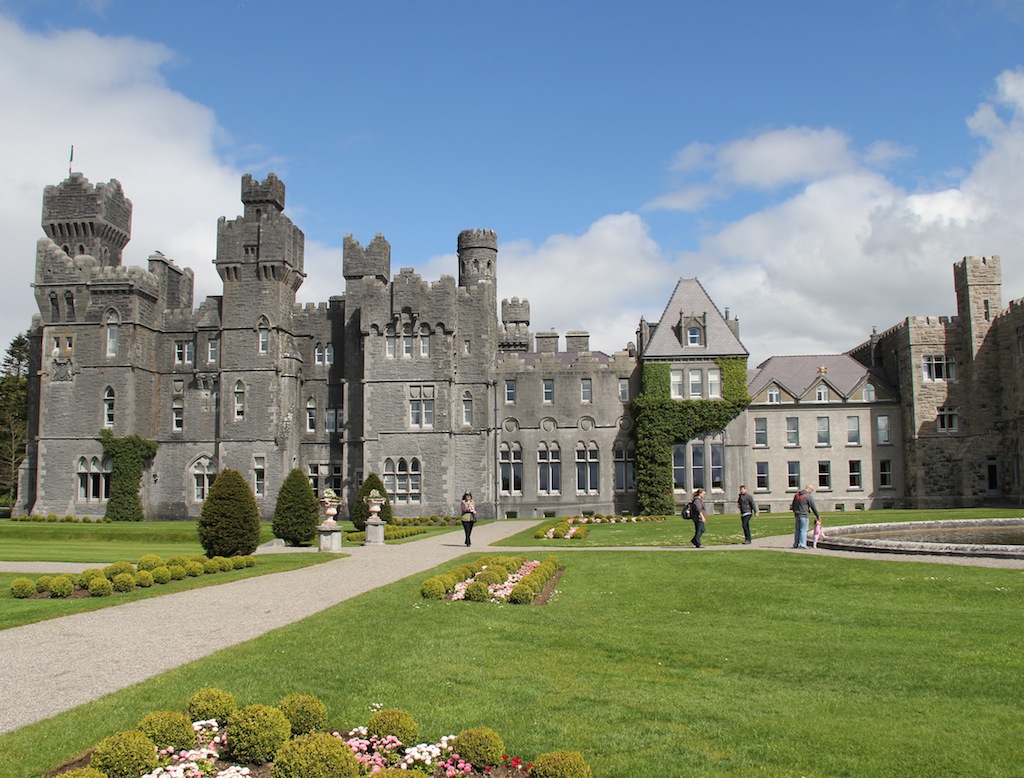 It was worth the trek from Galway, and I'm going on the record now: this was the best thing we did during our week in Ireland. Next time, I'll need to make an actual stay at the castle a priority, because based on what we saw, I think this might be one of Ireland's biggest gems.
xo!
the romantic