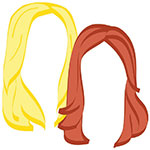 We must admit — we feel like we're cheating on Portugal a bit. We're barely back from our last lazy adventure, and we're already dreaming about our next destination. That's right, our girls' week in Mykonos with MyGreek-Villa is officially less than two months away! And what better way to celebrate than with a little guide to choosing the perfect villa?
We'll keep our promise to fill you in on what we got up to during our most recent Euro jaunt! But first, we wanted to address an important dilemma we often face when planning a vacation.
How the eff do you choose where to stay?!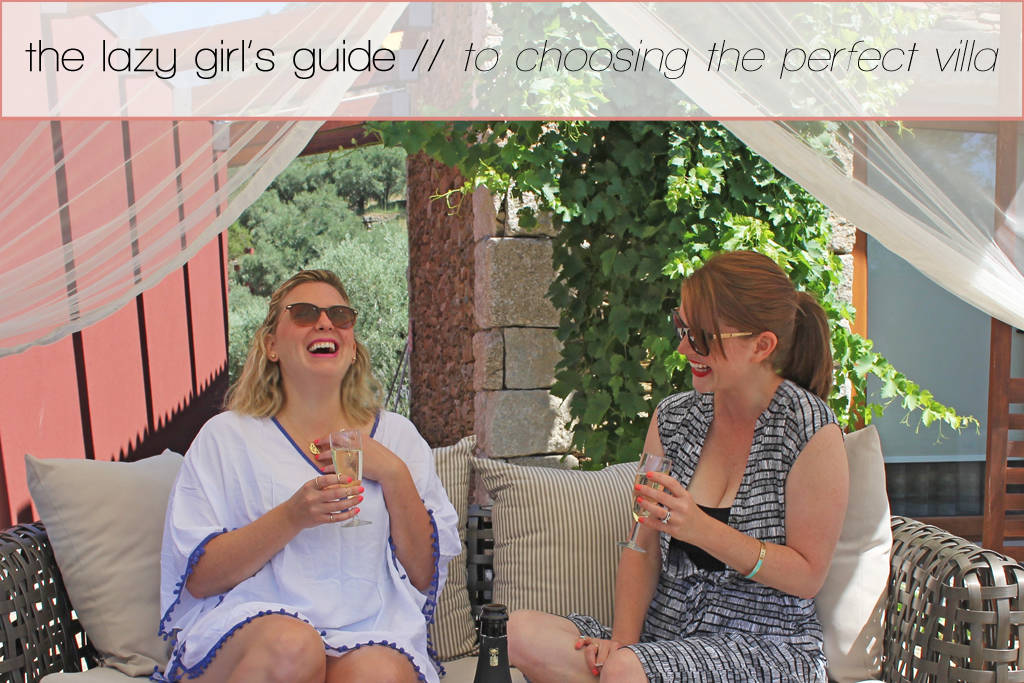 Who wouldn't trust us to give them stellar life advice?
Lately, you may have noticed that we've been leaning more and more toward renting apartments, houses, and villas. With a group, it's generally easier and more cost effective to crash in a shared living space. But, unfortunately, it can also be a total crapshoot. Plus, depending on who you're traveling with, it can be tough to narrow your list down to one property that works for everyone. That's why, despite our best intentions to just go with the flow (read: be lazy), planning a villa vaca can require a bit more research before you go.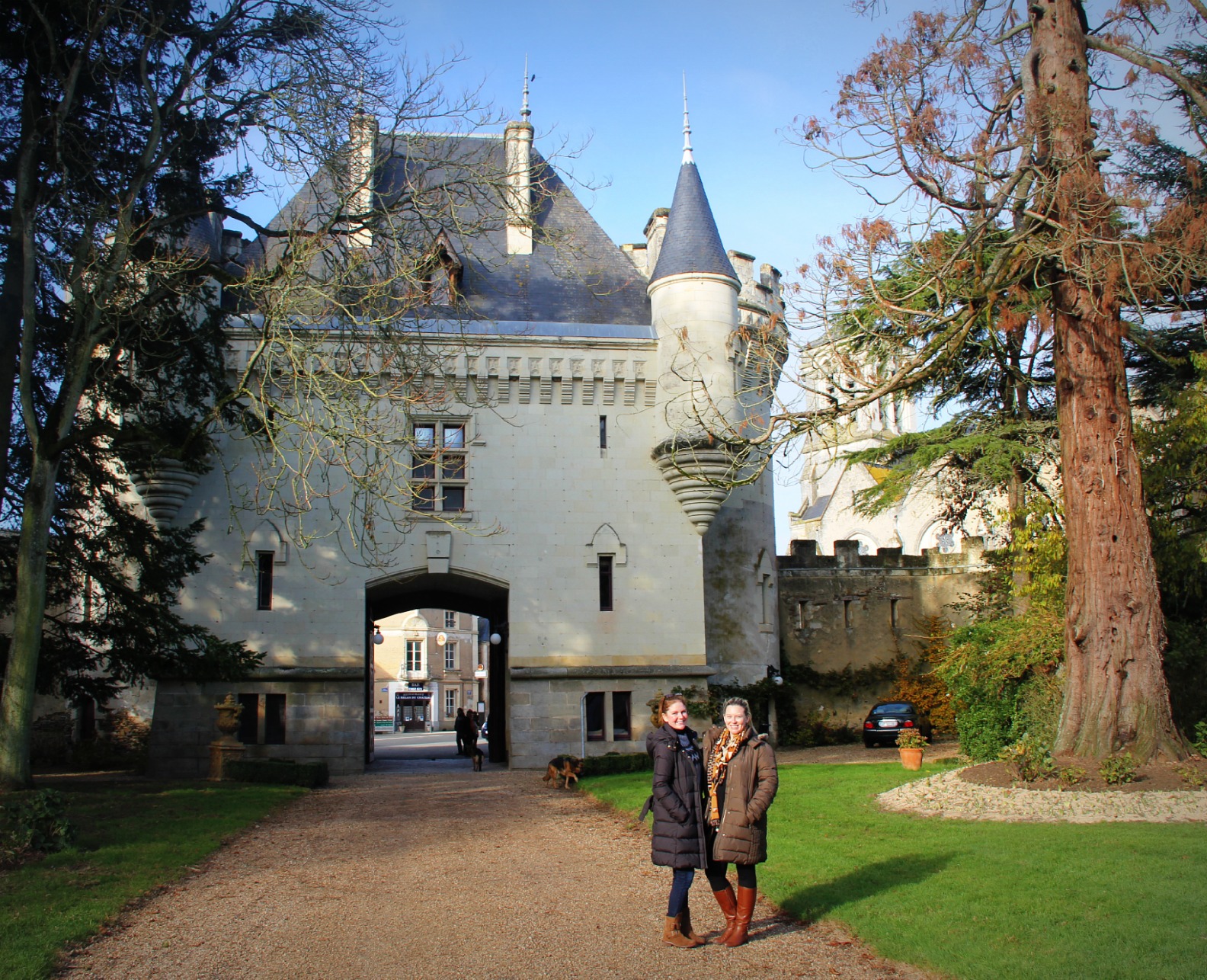 Note: if the option is "French château," all other requirements are null and void.
The good news? Once you arrive, all that time spent planning and mulling and googling is totally worth it. And, because we love you, we figured we'd share the important questions we tend to ask ourselves when preparing to book a villa/house/apartment/castle.
What's most important? The best part of renting a villa is plenty of shared space, so a large and comfortable common area is normally first on our list. But besides a fun place to hang/drink wine together, there's usually at least one other thing that motivates us to stay in a house instead of a hotel, and this is important to identify straight away. Every Friendsgiving, for example, we require a decent kitchen for cooking our celebratory dinner. Pre-Spain, we couldn't WAIT to use the outdoor grill, and decided a patio with plenty of seating was a must.
Our only major requirement for Portugal? A pool, ideally with a view.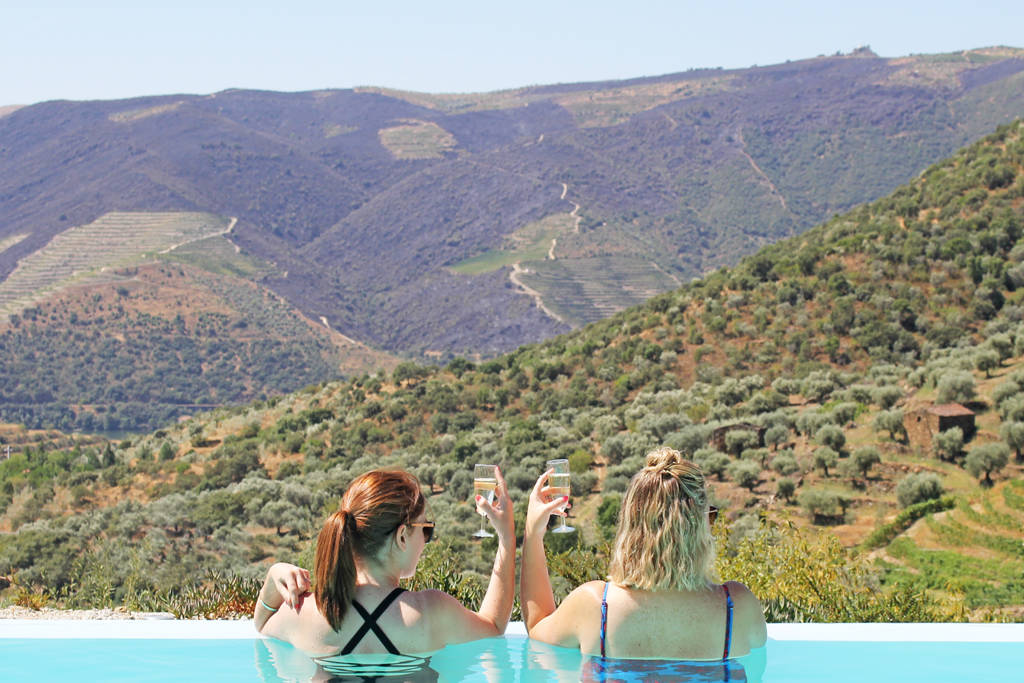 Nailed it.
And, because that was such a hit, you can imagine our excitement levels knowing this MyGreek-Villa stunner is a mere 6 weeks in our future: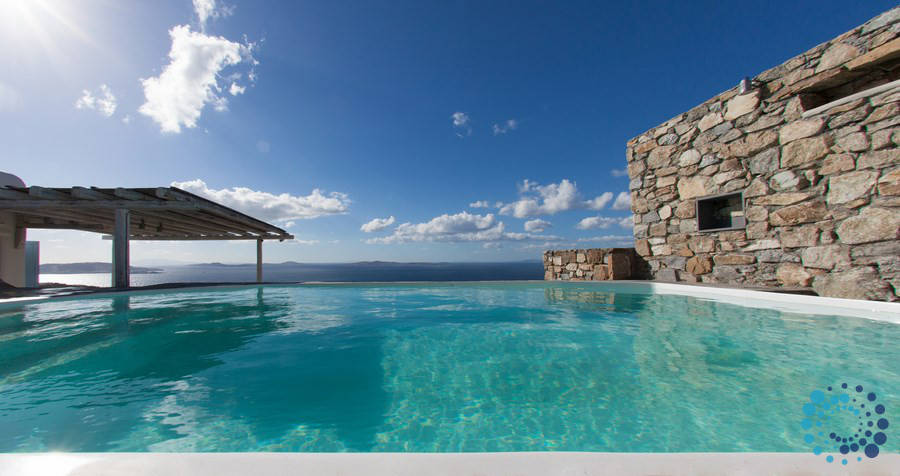 Our other requirements for Mykonos included a central location (we're just a 10 minute drive from the center of town) and a nearby beach (3 minutes!), so we are feeling pretty set for our Grecian girls getaway.
How many bedrooms do we need? This one seems obvious,  but depending on where you're traveling, finding more than one bedroom within a reasonable budget can be tough, and finding more than two can be downright impossible. Not gonna lie — more than a few times, one of us has ended up on the pull-out. Fine for a night or two, but this can be less than fun for an entire week!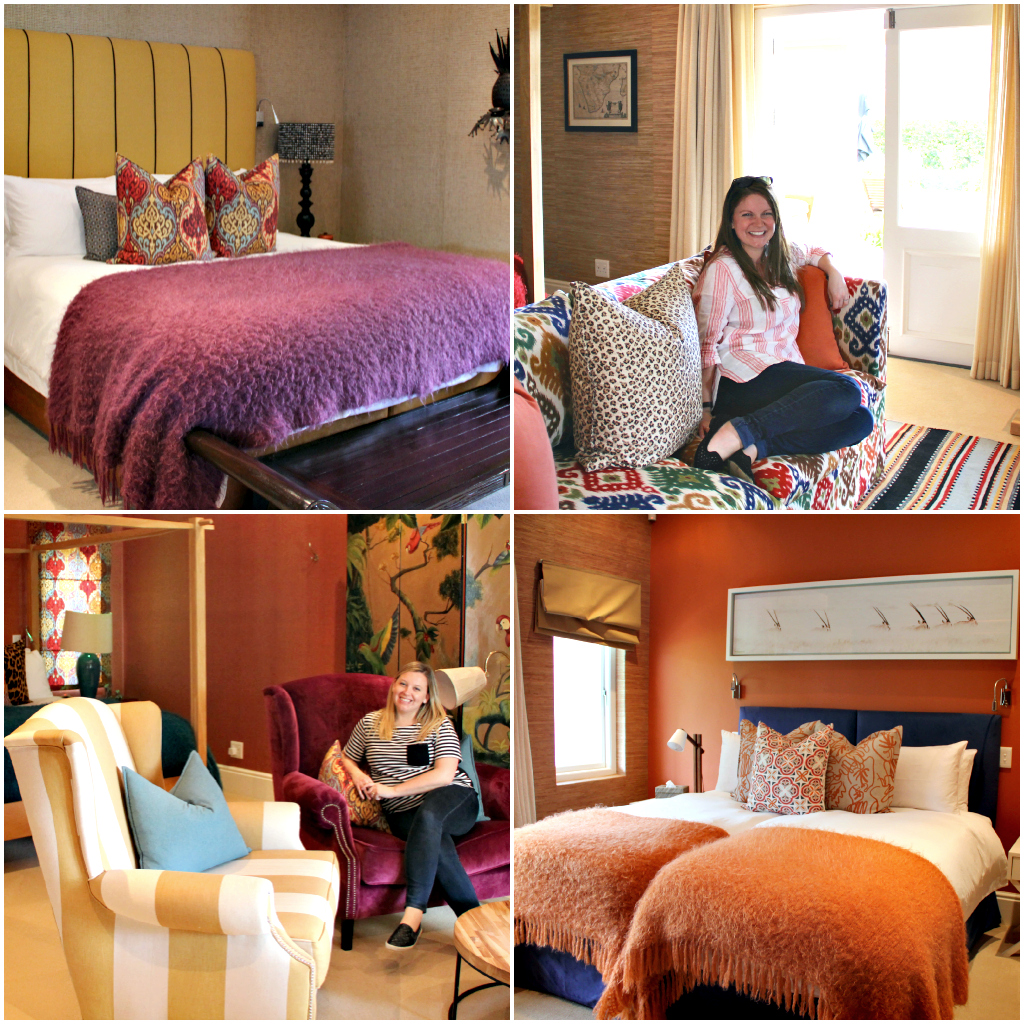 Sometimes, like at our villa in South Africa, your separate rooms are so good you literally never want to leave. Ever. We're expecting similar results in Mykonos.
Instead of realizing on night 2 that the lumpy couch just won't cut it, we suggest deciding in advance if sacrificing a bedroom is worth it for price (like it was for us in Vienna) or location (like our trip together in Paris). Fortunately for us, our Mykonos villa is a 3-bed, because in our old age, we've officially learned that comfort is key.
How are the reviews? Ok, so you found a place that seems to tick all the boxes, but the pics aren't great and the website looks a little dodgy… so, how have other people fared?? Honestly, we don't entertain anything without at least a few reviews — unless the place is brand spankin' new, it's rarely worth the risk.
Sometimes, you luck out, and the place is even more beautiful than the website's photos, and that's obviously the ideal scenario.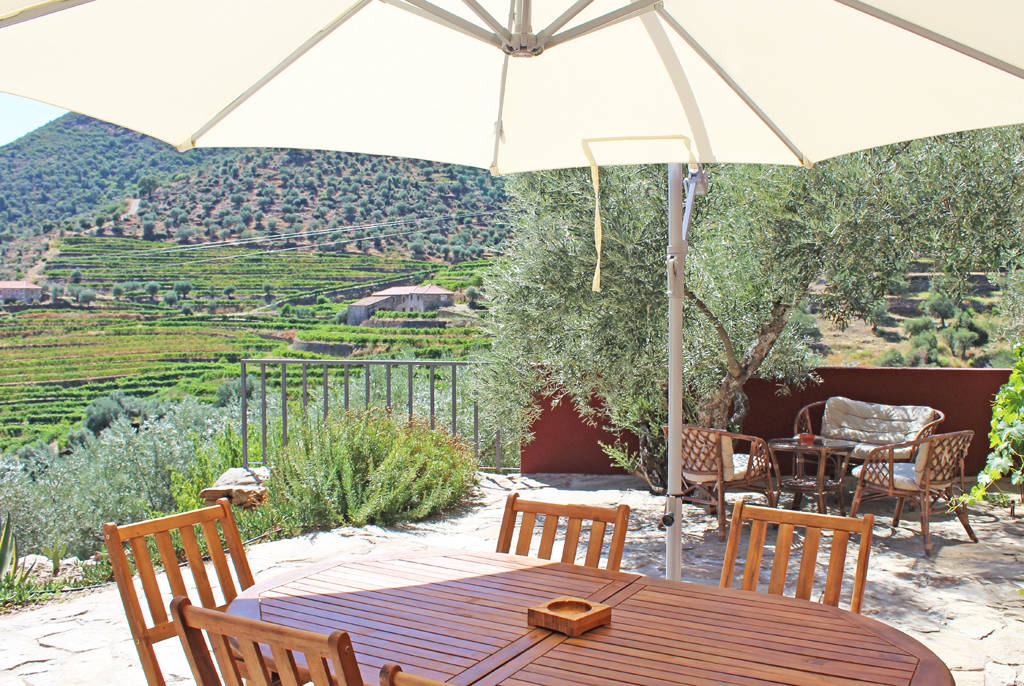 We learned upon arrival in the Douro that breakfast would be served here every morning. OH OK.
Fortunately, a quick Google search brings up stellar comments about their 400+ properties.
Any non-negotiable? Agreeing that you need a house with a pool or a fully equipped kitchen helps you narrow down the list. You can weed out the obvious NOs, but what about the smaller must-have amenities? Wi-Fi? AC? An open fireplace?
It's super important, especially if you're traveling with a group, to define in advance what you need. What do you HAVE to have on hand to have a fully relaxed holiday? Our MyGreek-Villa spot is an obvious winner because it has Wi-Fi, air con, regular maid service, and, most important when traveling with a tiny (but adorable!) pooping, puking gremlin: A WASHING MACHINE.
Any deal breakers? We pride ourselves on being pretty low maintenance. Even if our accommodation of choice doesn't tick every box, we can still normally see the bright side. We have, however, had our share of travel horror stories (ahem Austrian dungeon ahem), which makes us extra cautious when those red flags DO start popping up.
It's OK to have a short-list of deal breakers, and it's best if everyone if lays them out up front. The last thing you want is to waste your carefully saved pennies and vacation days! You deserve a house or villa that will make you 100% happy.
Though we haven't laid on eyes on our MyGreek-Villa beauty just yet, we're confident in our selection knowing we covered our bases during our research. Mykonos, here we come!
xo!
the romantic & the wino
– Our Grecian getaway is part of a partnership with My Greek-Villa. All opinions are our own. To learn more about My Greek-Villa, visit them on Twitter, Instagram, or Facebook.
Save
Save