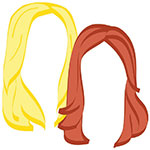 When it comes to travel, we have many varied areas of expertise. What cultural stuff can you skip in favor of eating your way through any given European capital city? We're your girls. What IS the right amount of red wine to drink on an overnight flight so you don't arrive looking like a zombie from the depths of hell? You call us. How do you maximize your time when navigating a new city, cramming in as much wonder as you possibly can in 18 hours or less?
Ehhhh…. that is just not our style.
In news that will shock no one, we don't really like to feel pressure to sight-see . We'd rather just enjoy ourselves and see what we can, you know?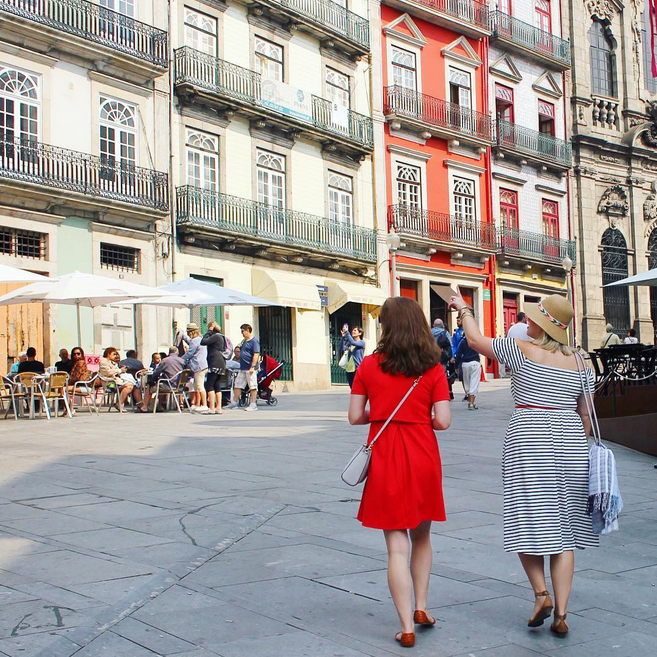 We assure you that none of the touristy things we saw in Porto were as fun as strolling around, shopping & eating.
This doesn't, however, mean there isn't a method to our madness. We've been finding ourselves in a handful of new cities lately, all on a bit of a time crunch. Because we love you, we thought we'd share some of our recently honed skills.
Stay somewhere central // Straight off the tail end of #LTgreekweek, we had about 18 hours in Athens before we parted ways to fly home. We knew we weren't going to do much rushing around in the name of sightseeing. Instead, we had one bit of criteria: see the Acropolis. From near, from afar, it really didn't matter.
Fortunately, a night at the NJV Athens Plaza fit the bill. We were able to roll off of our quick flight from Mykonos, and take the train straight to Syntagma Square. From there, it was a walk 2 minutes to our hotel. We were in our huge, comfortable room, complete with a balcony view of the Acropolis, with plenty of time to spare. All we had left to do was track down a late lunch and absorb a bit of local Athens culture.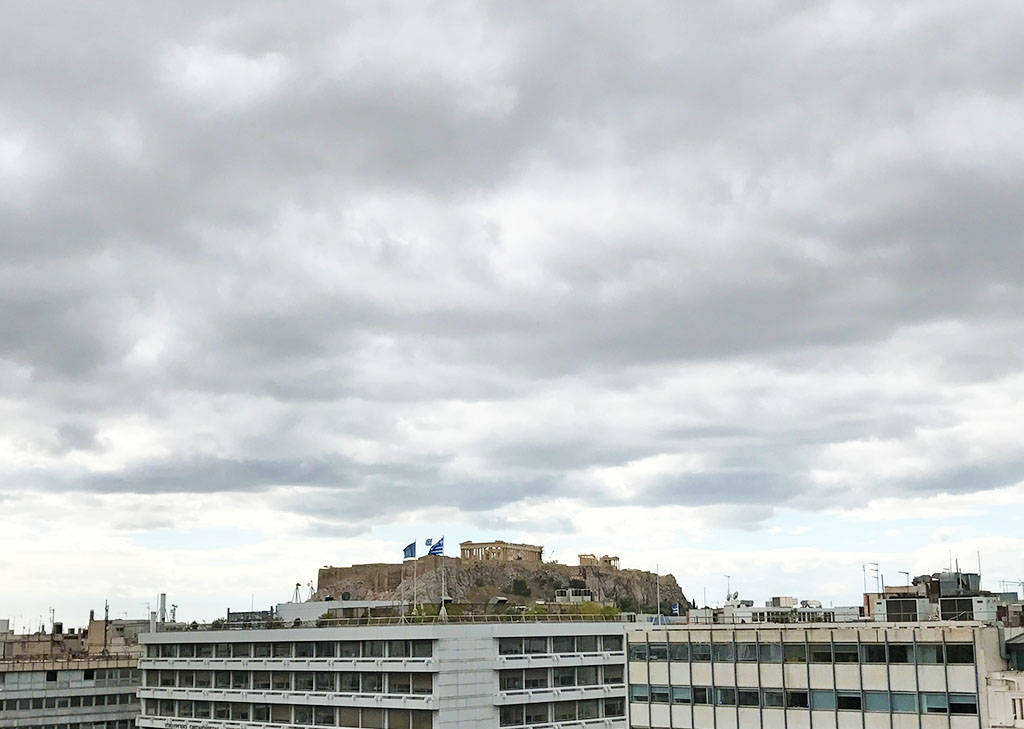 Had we strayed too far from the center of Athens, none of this would have been feasible, and we likely would have just stayed in, ordered room service, and called it all a wash.
Pick one thing // Just like when we were in Athens, if you're short on time, we suggest picking just ONE thing to set your sights on, rather than trying to cram in too much. We infamously each visited Rome, albeit a few years apart, and never made it anywhere near the Spanish Steps. Instead, we made the ruins rounds, but opted to load up our itinerary with lots of wine-drinking and amazing meals. We regret nothing.
More recently, Ashley spent a long weekend in Milan while the hubs was on business. They decided to use their limited time together to explore the cafe and restaurant scene in Brera, but while she was solo with lazybaby, she just had one mission: see the Duomo.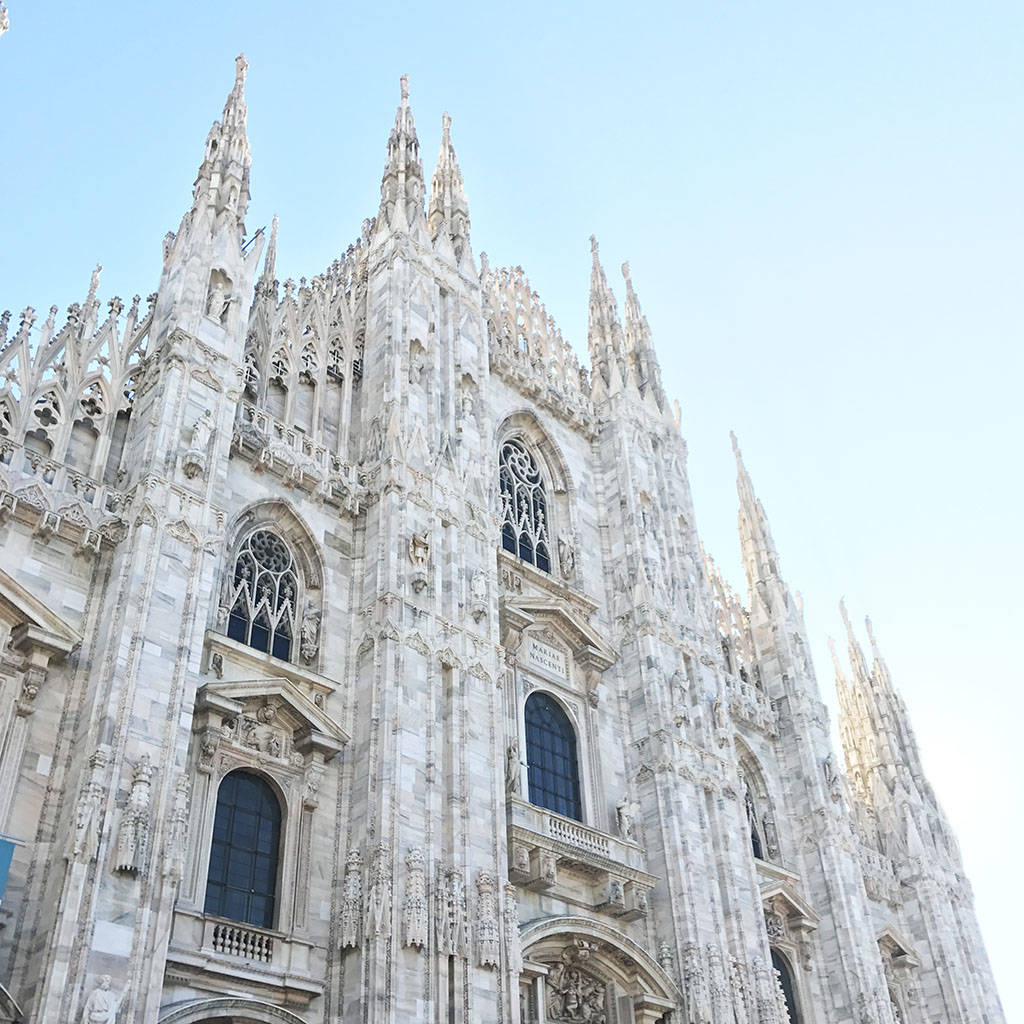 Because it's right next to the Galleria Vittorio Emanuele II, that was an easy addition, as was a stroll through the Museo del Novecento.
But guess what? She never actually made it IN the Duomo. Next time? Eh, maybe.
When Carolyn spent three days in LA for a work conference in January, a city with so many distinct neighborhoods that it's impossible to visit them all on one trip (or ever), she knew the one thing she really wanted to do was spend an afternoon strolling around the Venice canals.
Coooould she have squeezed in more site-seeing in three days? Obviously. But with a full conference agenda and a serious case of east coaster jetlag, setting her sights on one afternoon outing felt totally doable and completely stress-free.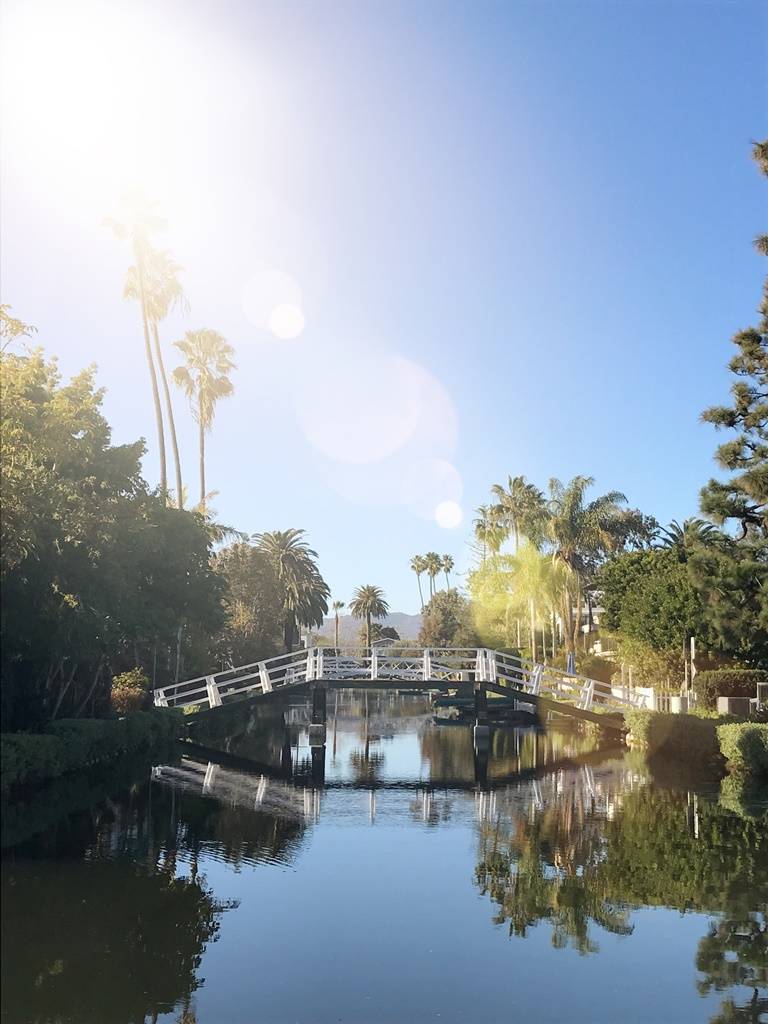 SO. FREAKING. WORTH IT.
Walk everywhere // Yes, maybe you can hop on public transit and see all the things. But doesn't that sound exhausting?
When visiting Chicago with her mom for the first time, Carolyn took full advantage of the beautiful summer weather. They spent most of the time exploring the Windy City on foot. With over 10 miles worth of steps at the end of their three-day visit, the Chicago dogs and deep dish pizza they consumed went down totally guilt free.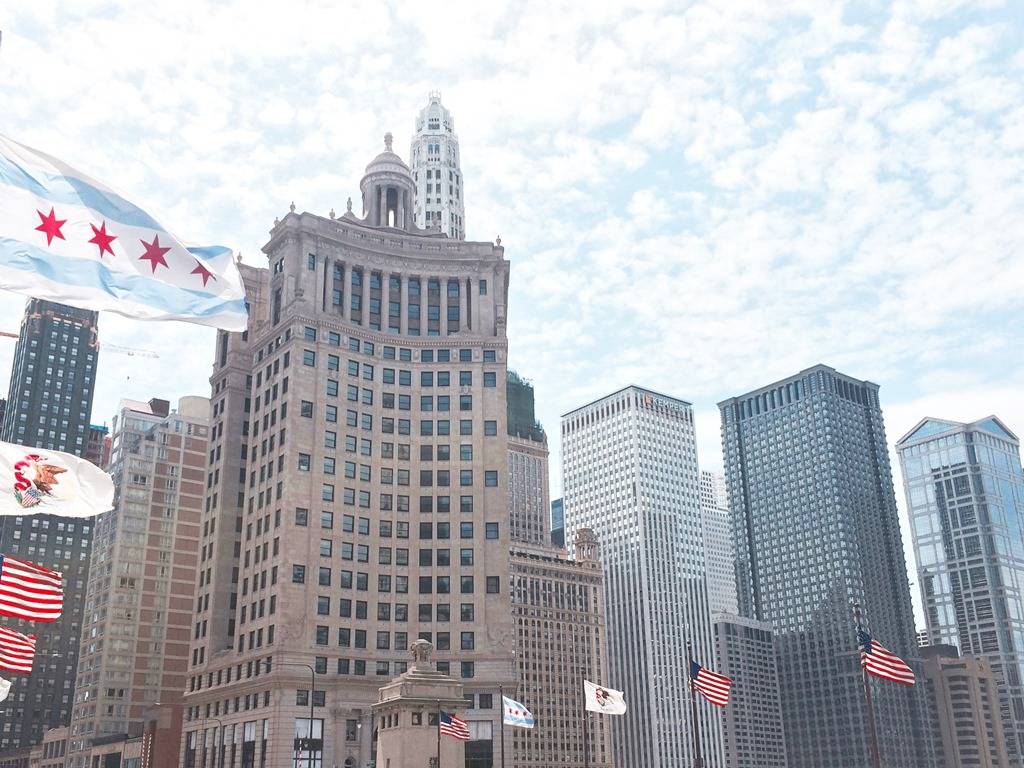 And although 4 days was more than enough time for a first visit to Berlin, the city is SO spread out. On a recent visit, Ashley opted to walk everywhere instead (also: not easy to take the U-Bahn solo with a buggy).

Yes, it meant cutting out a few things. But in return, she got a much better feel for the city. She also got a general understanding of the layout of a place she previously knew virtually nothing about.
If you're concerned you'll have regrets about what you missed because you didn't have enough time — we get it. There are some places you're just not sure you'll get the chance to re-visit. You don't want to get home feeling like you wasted what precious little time you did have. It can all feel a bit daunting!
But, rest assured! We can also tell you this: it's rare that we look back on a trip and think the sightseeing was the very best part. Our favorite memories are, hands down, the wine, meals & long walks around new neighborhoods we stumbled into in between stops.
xo!
the romantic & the wino
– Our stay at the NJV Athens Plaza was complimentary, but all opinions are our own.
Save
Save
Save