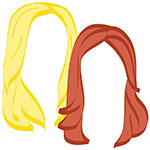 Like all good getaways, our #LTlondontown weekend extravaganza came and went all too soon. Time flies when you're having fun, etc. etc.
While the wino crossed an ocean for our mini-autumnal reunion, the romantic crossed town. This may not seem like a big deal, but we met back up in a part of London that she rarely explores: the City.
Most people are surprised to learn that London has two districts: the City of Westminster, and the City of London, which is generally referred to as "the City." The majority of what tourists love about London lies in the City of Westminster, while the City of London gives off more of an "all business" vibe — akin to New York's Financial District. However, there are more than a few notables lying in the oft-overlooked City, and we made sure to check 'em all out.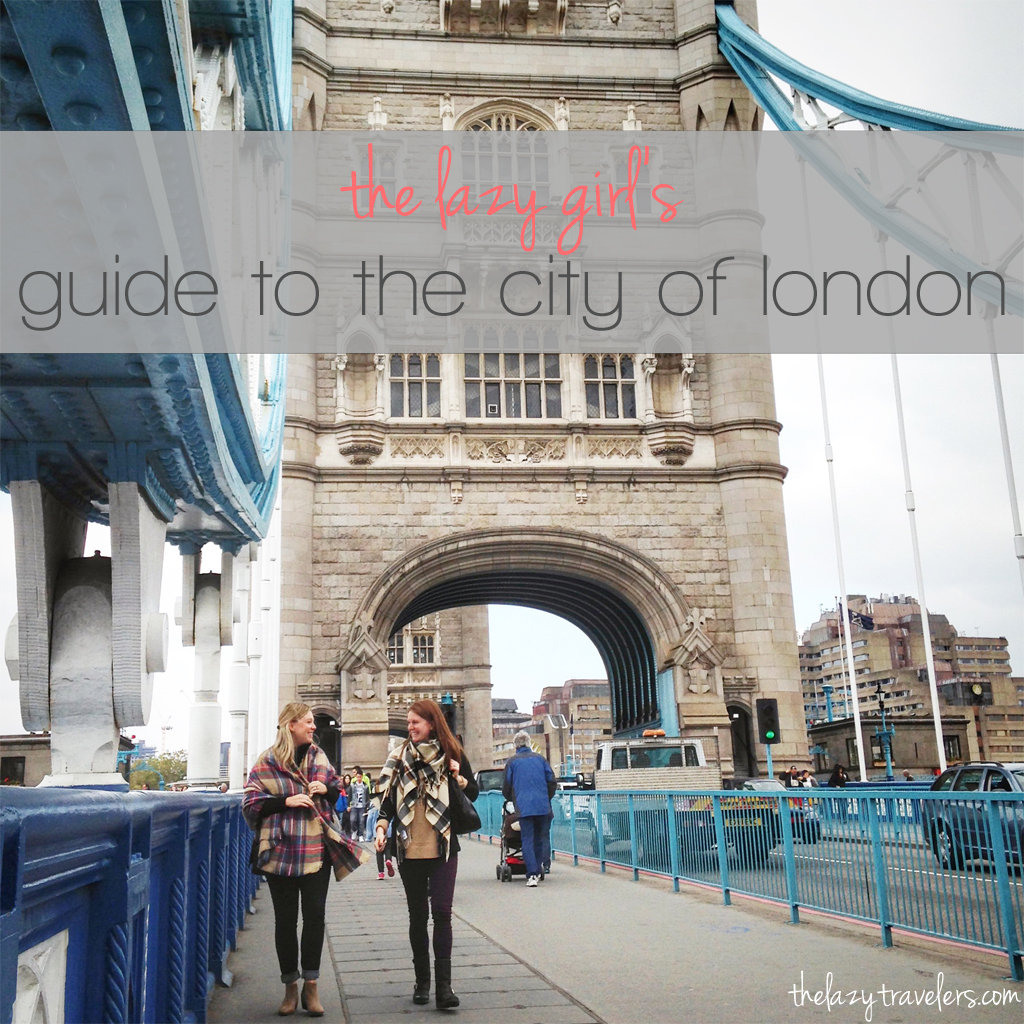 Cheval Three Quays // When we first started planning #LTlondontown: the redux, we had also recently learned about the Cheval Residences. With eight locations around London, we had visions of morning strolls through Knightsbridge, or pub-hopping our way through Kensington & Chelsea. To be totally honest, we were a little surprised when their team suggested the Three Quays property in the City! It seemed like an ideal option for business travelers, but for us, it felt far from the familiar. As it turns out, having a home base away from neighborhoods we already know was a huge perk!
For our little weekend escape, crossing town and getting out of Notting Hill meant that the romantic & hubs felt like they were on their own getaway, too. Plus, someone very special was invited to join us for our weekend retreat: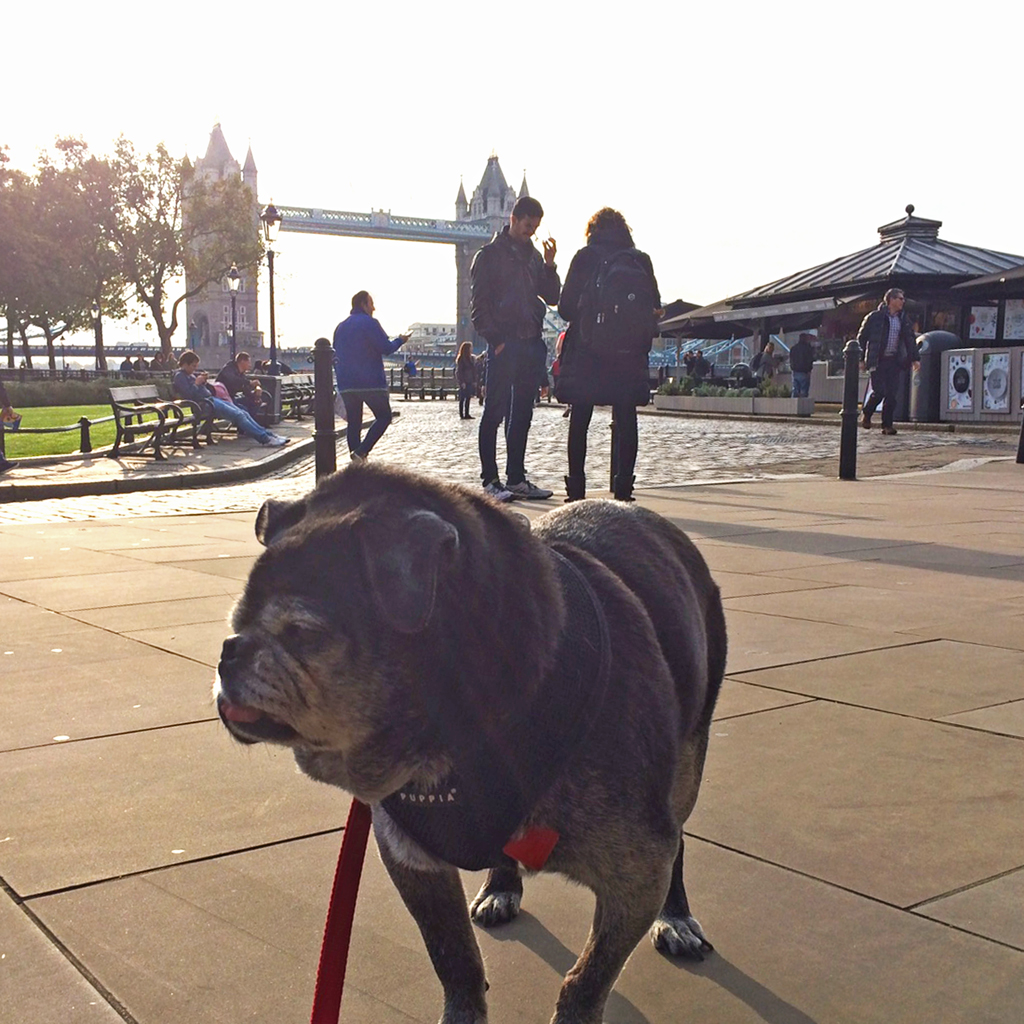 The bug!
Cheval Three Quays pulled out all the stops for our arrival, with a welcome basket full of goodies and a refrigerator filled with all the staples. The furry one among us was greeted with a bed, food, and bowls, along with a bottle of still water for his drinking pleasure! Best of all, it was served up on a special placemat, perfect for His Royal Highness.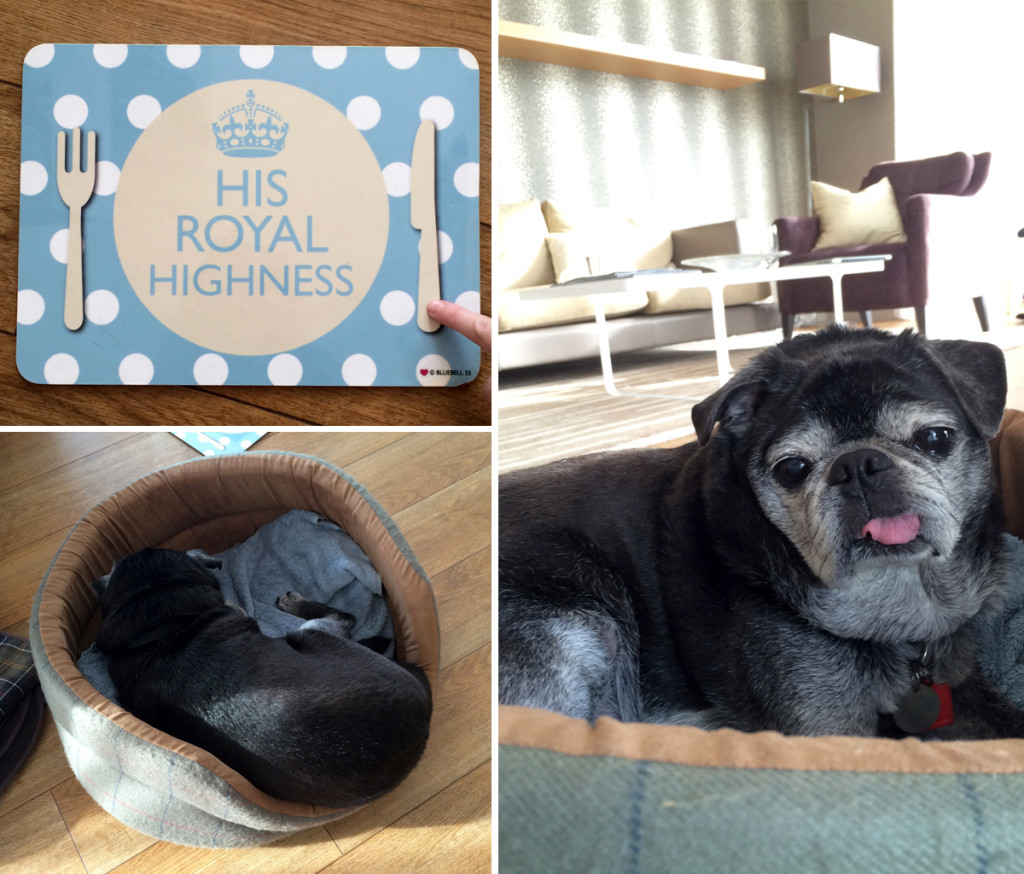 Unfortunately, HRH Pug couldn't figure out how to get his massive pugbutt into the bed. Royals! They're just like us.
Along with the royal pup treatment, our massive two-bedroom/two-bathroom apartment had three — count 'em, THREE — balconies, all overlooking the Thames and the Tower Bridge. Swoon.
Naturally, this called for a group photoshoot.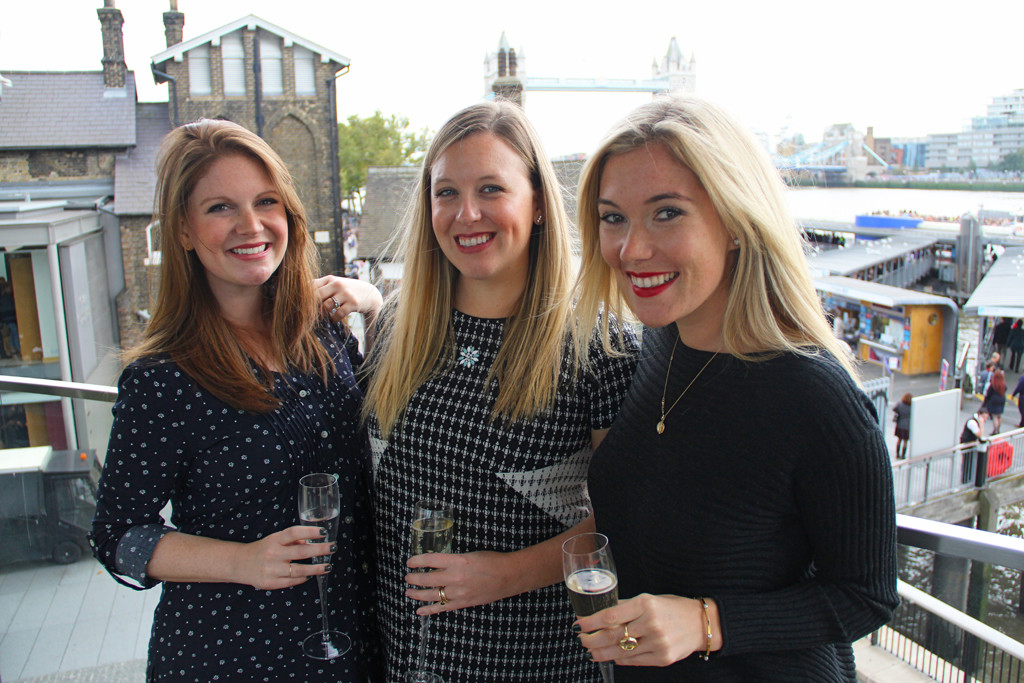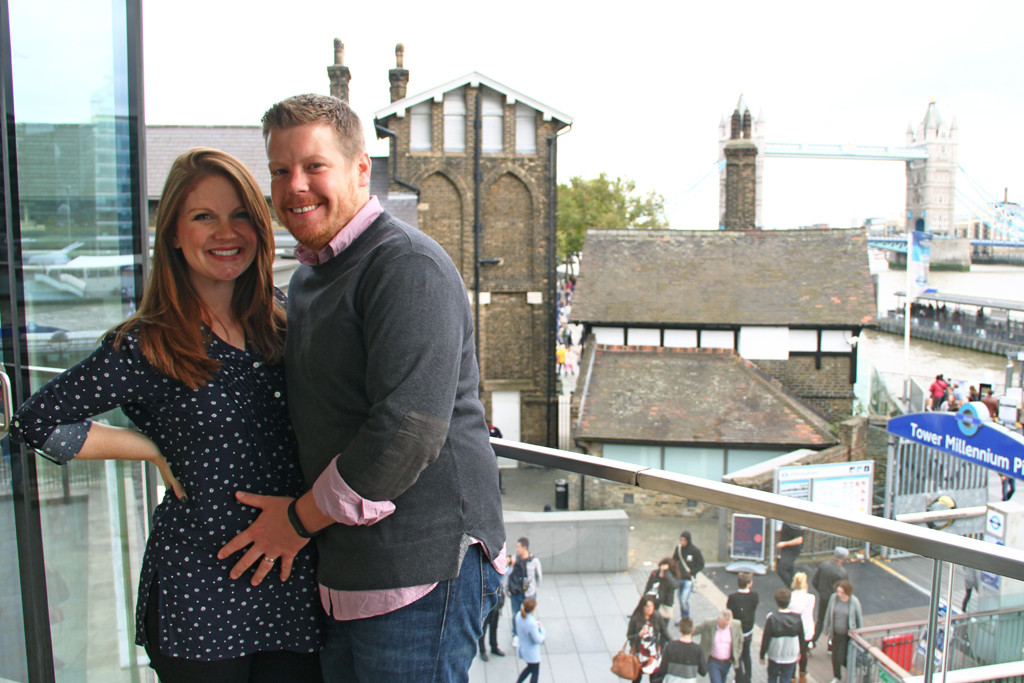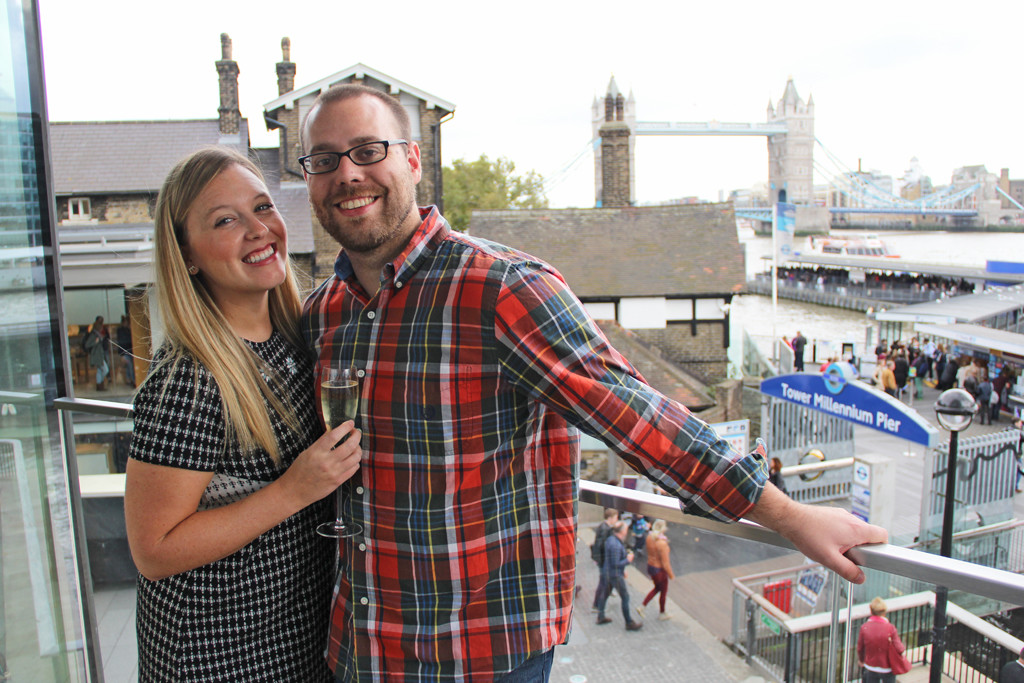 Other much-appreciated amenities included a fully equipped kitchen and an in-unit washer and dryer. The staff was on hand to help at all times, bringing us things like ice, coffee, and forgotten toiletries, immediately upon request… oh, plus about 100 extra pillows for the neediest among us (hint: pregnant).
One other major perk? The romantic was totally caught off guard with a surprise transatlantic baby shower. As it turned out, our apartment was the perfect location to host a few friends while opening a ton of adorable baby gifts from loved ones, near & far!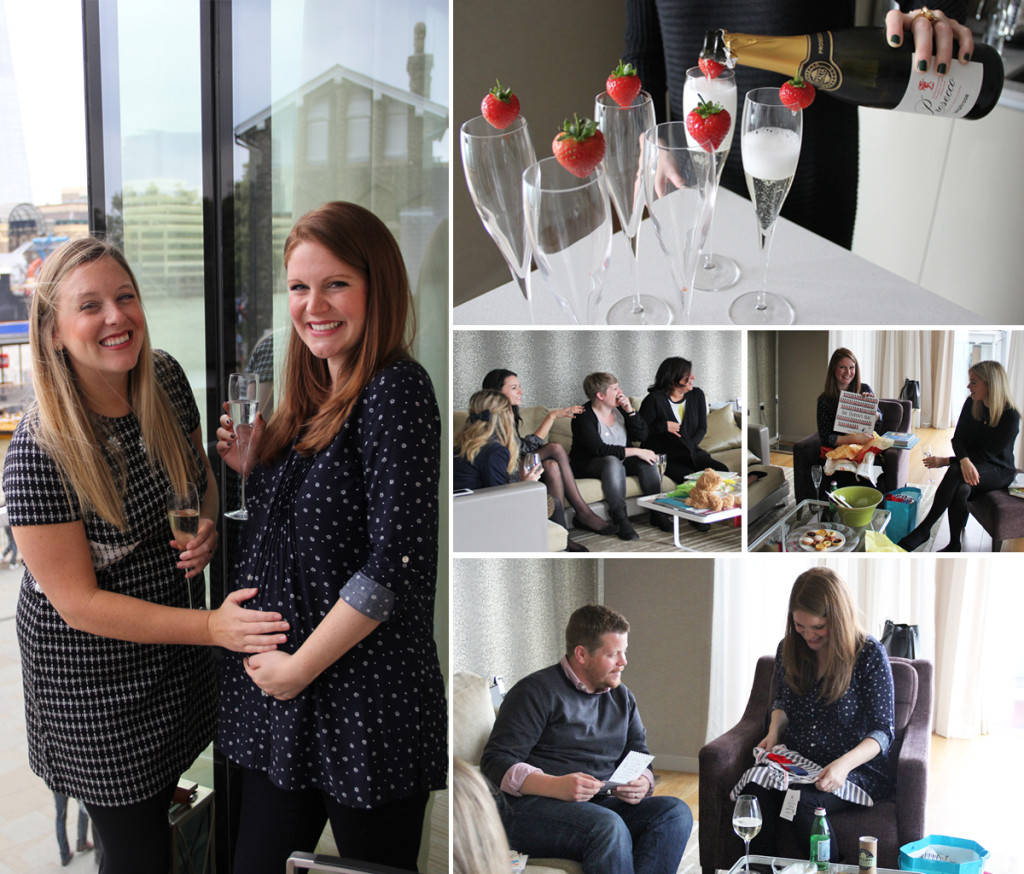 Although we could have spent all weekend lounging happily in our luxe apartment, we took full advantage of Cheval's superb location and got to know the City. A few highlights…
Old Spitalfields Market //  The romantic & hubs visited Old Spitalfields for the first time just a few weeks before and were excited to show everyone around. The historic market, which has been there for over 350 years and used to be primarily a food market, is now a collection of shops, restaurants, and local artisan stalls that sell everything from bespoke hats to baked goods. It was an easy 20 minute walk from the apartment, and unbeknownst to us, we happened to visit during London Cocktail Week!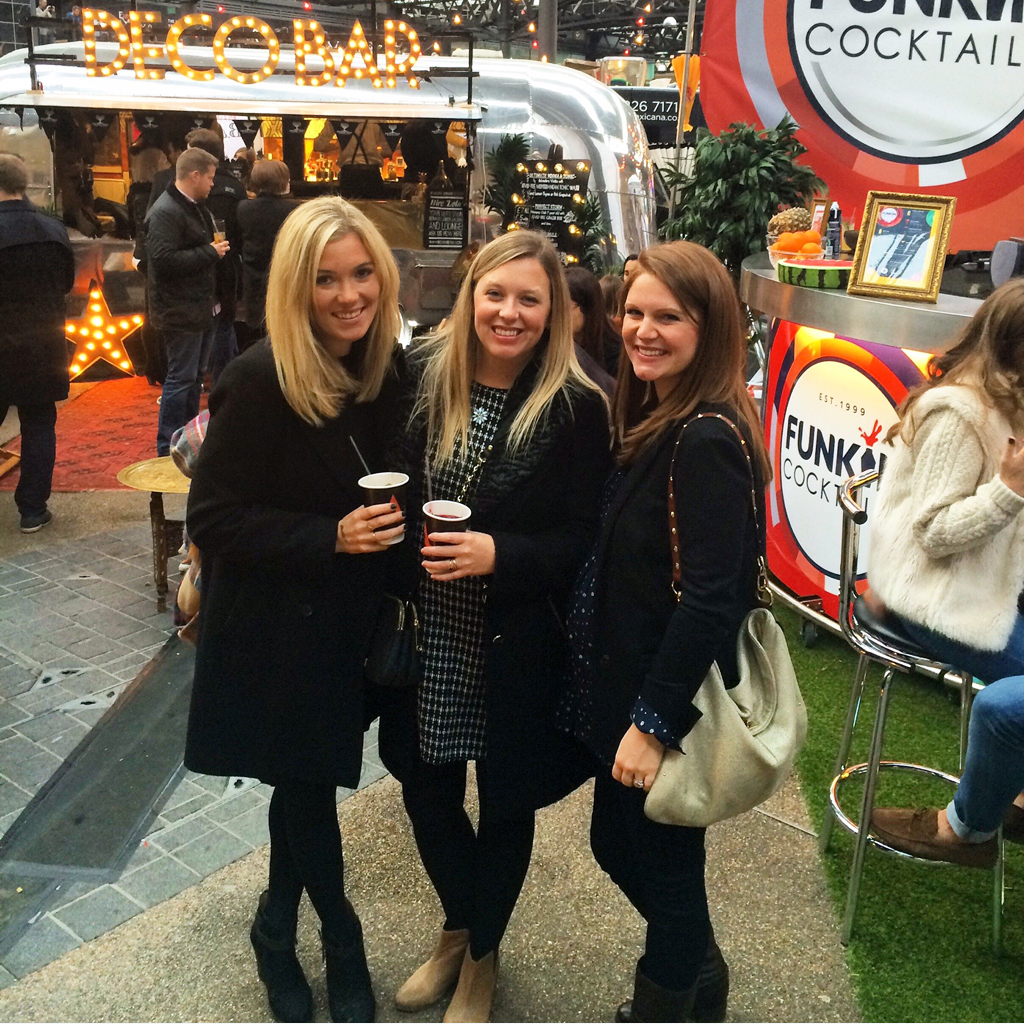 Alcohol vendors from all over the world had set up pop-up bars and created specialty cocktails — or mocktails, if you're so inclined/pregs. Our first stop was for Beet & Chipotle Bloody Marys, and we milled around with our drinks, enjoying the festive atmosphere.
Hotbox // After cocktails, it was time to find dinner, and Jeff knew just where to take us: Hotbox. Their tag line is "Craft Meat," and is there really any way to argue with a place like that? Though the menu is small, absolutely everything we ordered was delicious… so delicious that we don't have any proper pictures, but if you follow us on Snapchat, then you probably saw a fair share of videos. From the short rib plate (roughly the size of a toddler), to the pulled pork sandwich, to the fried oreos for dessert, Hotbox was hands down our favorite meal of the weekend.
Duck & Waffle // Because no weekend should ever pass without brunch, we made ONE firm plan in advance of #LTlondontown: a reservation at Duck & Waffle. When we made the reservation back in August (yep, two months in advance), the earliest time they could seat us was 2 PM. Although we were initially bummed we couldn't get an earlier booking, a relaxing morning drinking coffee on our Cheval Three Quays balcony turned out to be the perfect start to our Sunday.
We took our time walking over, stopping along the way for a pre-brunch glass of vino (and… vater?), natch. Liquid courage turned out to be needed for the all-glass elevator ride up to Duck & Waffle, which is located on the top floor of a 40-story skyscraper — especially for Sean, who is more than a little afraid of heights. Sorrrrry.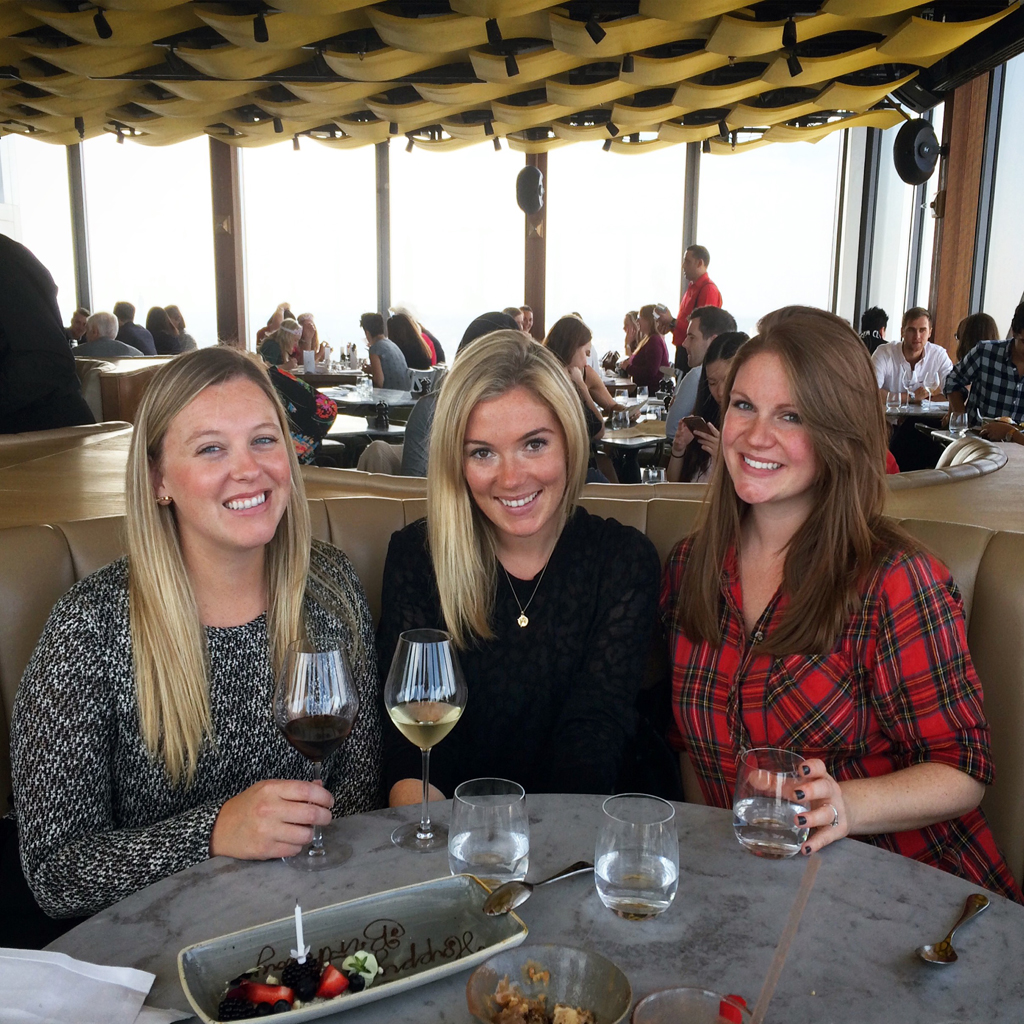 Along with the hubs, we both opted for the eponymous Duck & Waffle dish, while Sean tried the House Breakfast and Amy went for the Duck Egg en Cocotte. We wrapped it all up with a shared birthday dessert for the wino, whose 30th birthday was just a few weeks later!
Life lesson: confit duck legs and waffles is a glorious pairing, as is brunch with a 360-degree view of London, right from your table. Less glorious? The staff at D&W, and we realized early on that this spot went from trendy to touristy in record speed. Still, waffles with this view are always hard to pass up: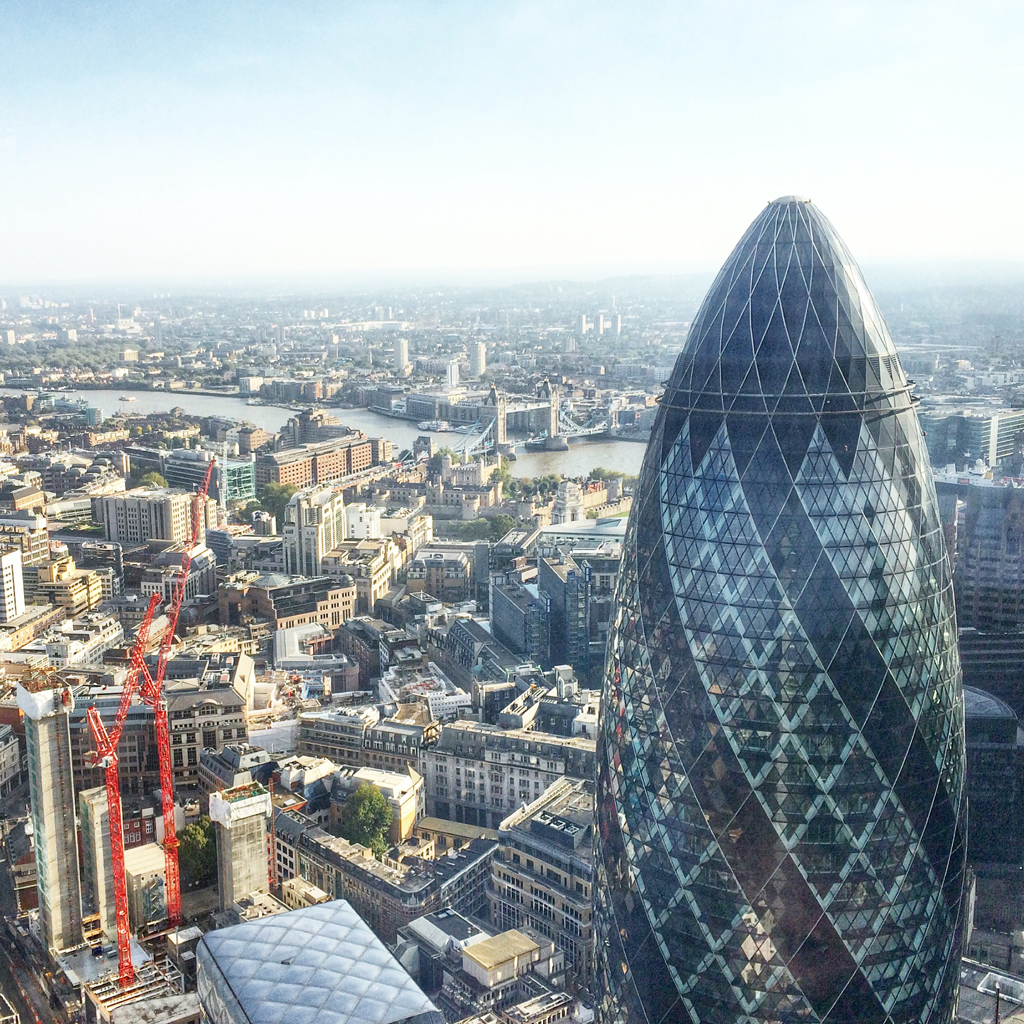 image via instagram // @lazytravelers
Vinopolis // After brunch, we had big plans to spend the afternoon lazily wandering around Borough Market, only to get there and realize that the market is closed on Sundays. NEVER FEAR, we re-directed our focus on finding the closest drink and made a beeline for nearby Vinopolis. We grabbed a big table outside next to the umbrella art installation and spent the rest of the afternoon doing what we do best: drinking and bantering.
We also took this photo, which is more proof you really ought to be following us on snapchat (@lazytravelers, le duh):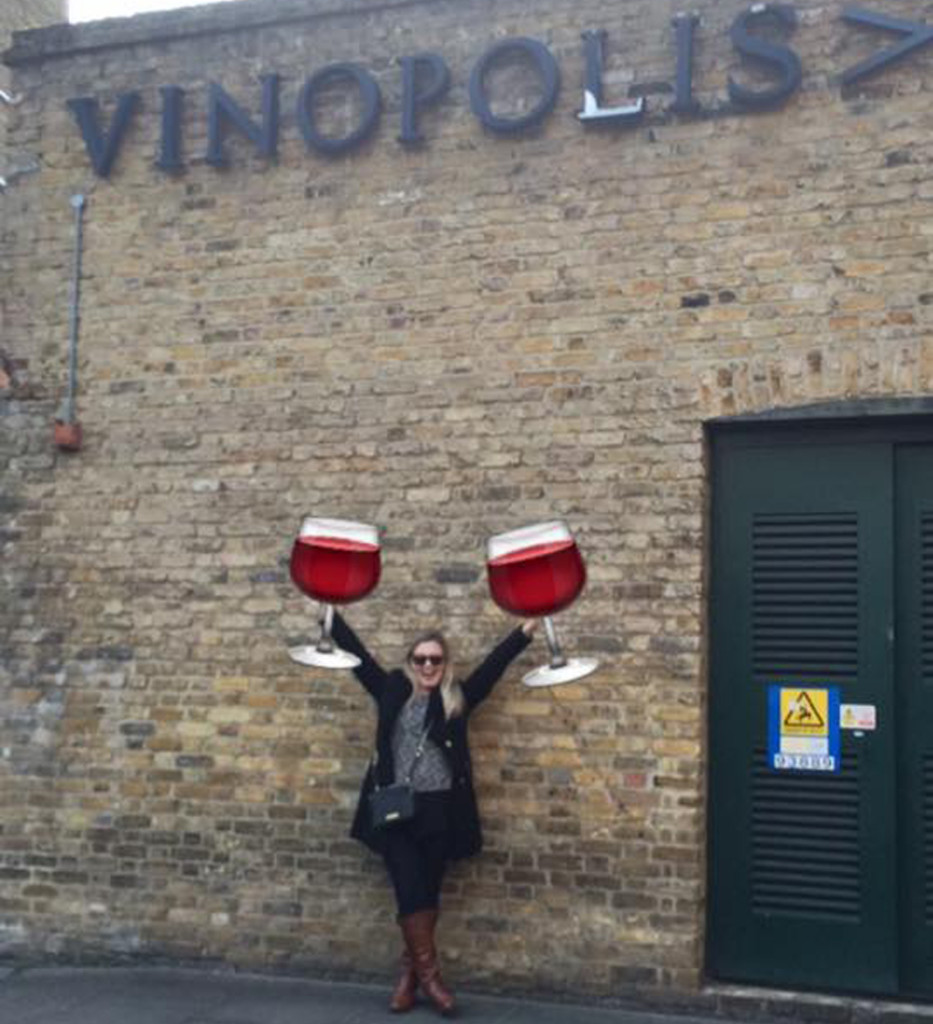 We spent the rest of the day poking around the City and popping in pubs, enjoying each other's company and picking up a few new friends along the way. Best of all, Cheval's Three Quays location meant that a stroll home along the Thames was most definitely called for: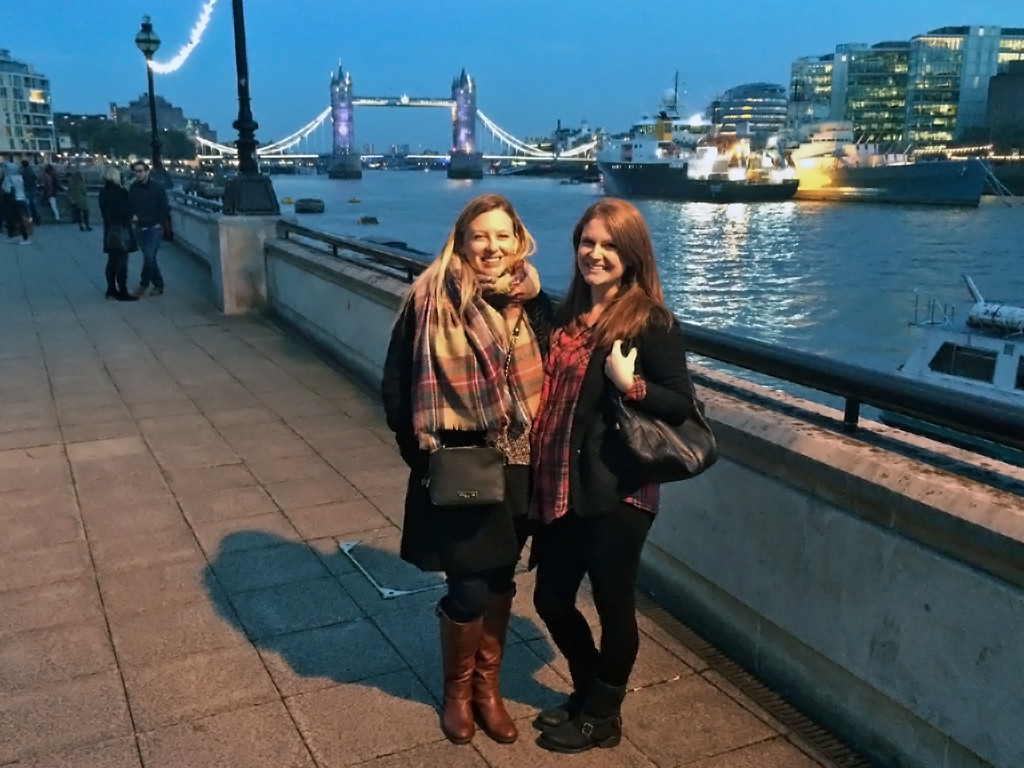 Tower of London // Though this was the wino's umpteenth time in London, she had never actually been inside the Tower of London (chelllooo, we're not joking about being lazy). Since our apartment at Cheval Three Quays was, literally, right next door, it was finally time for the romantic to take her to see the Crown Jewels!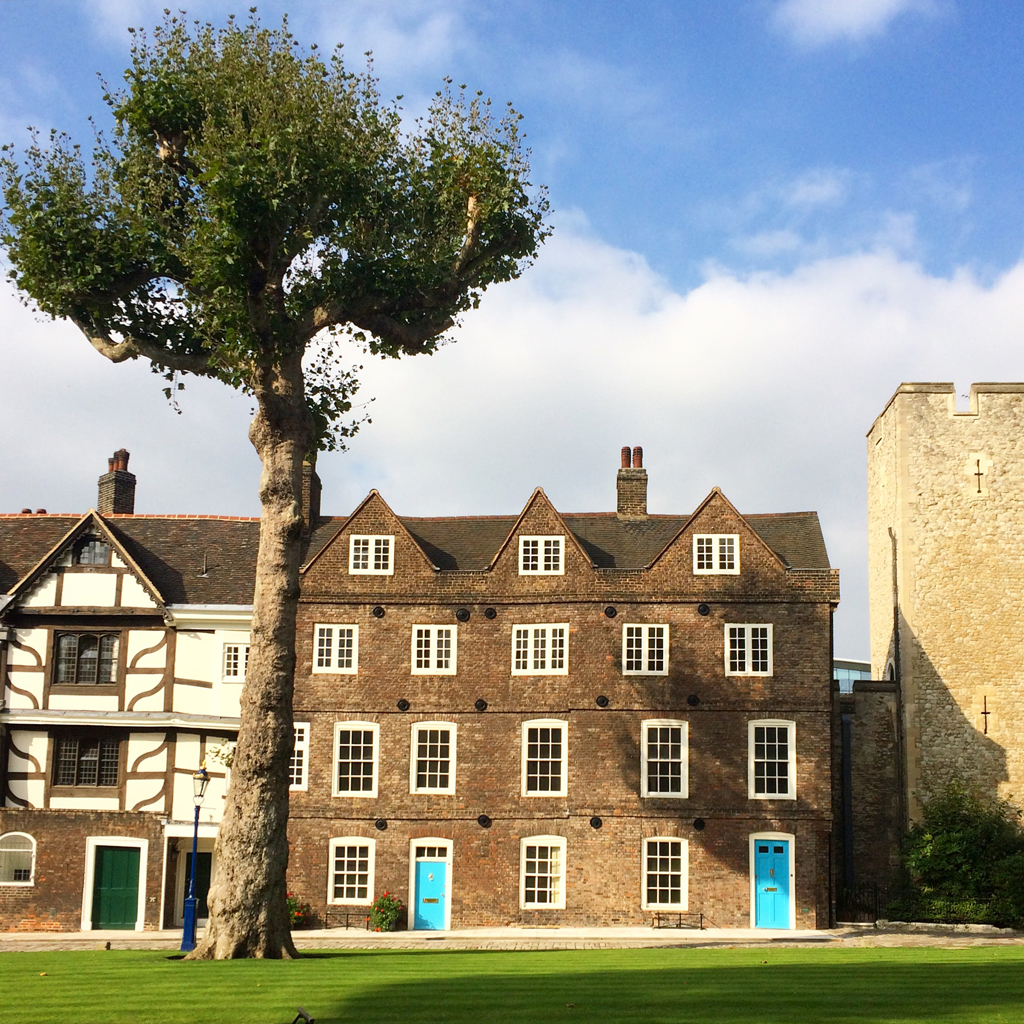 image via instagram // @lazytravelers
On Monday morning, we got an early start to avoid any potential tourist crowds and bid a teary adieu to our lovely apartment. Sadly, Jeff and Amy had to go back to work (dweebs), so Sean was the sole recipient of all jokes, cheesy photos, and general torture. We'd apologize, but let's face it: we're a delight.
Luckily for everyone, we'll be reunited in less than one month and counting, and we can't wait to share those details! Stay tuned, little travelers.
xo!
the romantic & the wino
– Thank you to the Cheval Three Quays for hosting us! All opinions are, as always, our own, and if we could move into that apartment permanently… we would. Seriously.