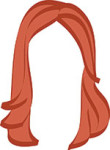 I promise not to bore you with all the mom cliches, but earlier this year, my little lazy baby turned one. I can't believe how quickly a year went, so much has happened, etc., etc.
Instead, I'll bore you with something else! Unsolicited advice about something I'm now mildly familiar with, and as such, am an expert. There's a whole chapter about it in the manual they give you at new parent orientation.
Today's topic?

Margot's first flight was when she was just over seven weeks old. Since then, she's been across the Atlantic on four roundtrip flights, visited nine countries, and traversed over a dozen cities.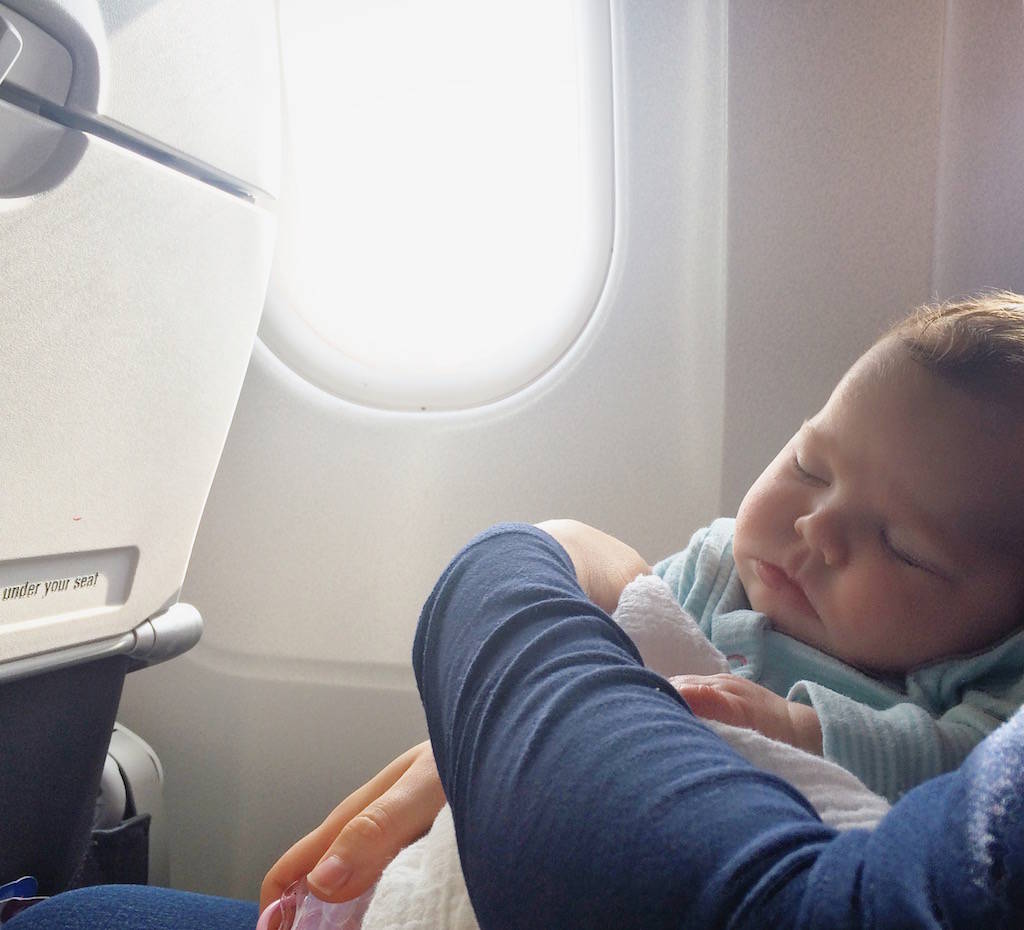 We've taken her on trains and planes and road trips, and have a line-up of adventures to come. I'm not bragging on her tiny behalf. I'm just pointing out that we are potentially insane. We're also relatively well-versed in what it takes to not only travel with a baby, but feel comfortable doing it again. And again and again.
So, I figured I'd take some time to answer all the questions I've gotten over the past year of baby-led escapades.
What do you take with you?

I did a full packing list here after our first trip last March, so if you're traveling with a baby under 3 months, take a peek. Call me an enabler, but I think moms are too hard on themselves when they look back and say, "why did I bring so much stuff?!" If it made you feel more secure in a new environment, why not?
Having said that, there's a TON on there we didn't travel with by the third or fourth trip. These are the items that have withstood the test of time. I'm honestly not sure we'd have been able to travel without them.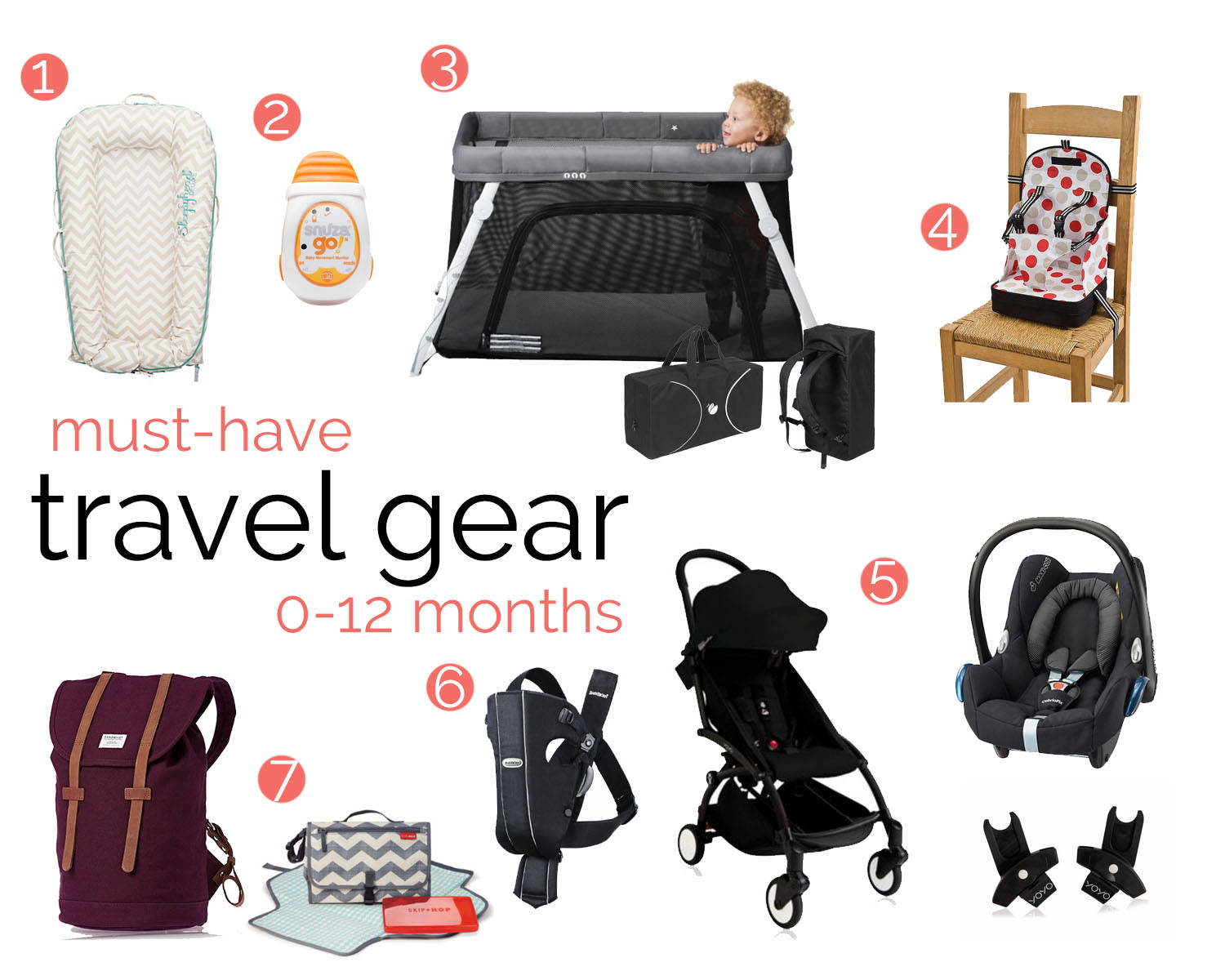 1. The Sleepyhead Deluxe, Age: 0-6 months // Ok, this one is first-time mom overkill, BUT we used it sooo much on every early trip, and at home. She outgrew it around 6 months and I would never buy the next size up. I just cannot imagine a need for it? But I really loved having it when she was teeny tiny, for all the reasons I mention in our first-trip post. It's the same idea as the DockATot in the US.
2. Snuza Go! Baby Monitor, Age: 0+ // I'm pro-whatever gives moms and dads a sound mind for a better night of sleep, wherever they're sleeping. For us, that is the Snuza.
3. The Lotus Everywhere Crib by Guava, Age: 0+ // This is so lightweight, easy to set up and takedown, AND, best of all, folds into a backpack. We're on our second one because some jackass smash & grabbed it from our rental car in Montreal (of all places?! What is this, SWEDEN???), and I waited until our next trip to the States to replace it because no other one compares.
4. Polar Gear Go-Anywhere Travel Feeding Booster, 10+ months // I needed something for her to sit in at our Friendsgiving flat this year, and this was a lifesaver. It also fits in the basket of my Bugaboo, so it's come with us to a few London restaurants that don't have highchairs. I'm sure that is strategic on their part, so they must love when I roll in. Not baby friendly, you say? AU CONTRAIRE.
5. The BabyZen YoYo+ and MaxiCosi CabrioFix 0+ car seat with YoYo adapters, 0+ // Renting a carseat for a baby, at least in Europe, is the WOOOORST, don't even try. Once Margot moved from the bassinet into the YoYo seat, we bought converters, attached her carseat to the frame, and traveled with it as an all-in-one. This has a lot of pros and cons that I won't bore you with, but it's an option.
The best part of the YoYo, however, is that I can open and close it almost entirely with one hand, it fits down the aisle of MOST planes, and 60% of airline employees know what it is, so they don't ask us any questions at check-in or the gate. The other 40% are real dicks about it, but I'd suspect that's just their nature.
A note: US and EU regulations are different, so the seat I linked here won't work for US readers. From what I read, the safety tests are slightly different in each market. While EU car seats have 5-point harnesses like in the US, they don't have chest clips. The EU requires a harness that can be removed with one movement, and the straps are positioned in the seat in a way that keeps them set on the child's shoulders — which is the purpose of the US chest-clip. Same same but different, I guess.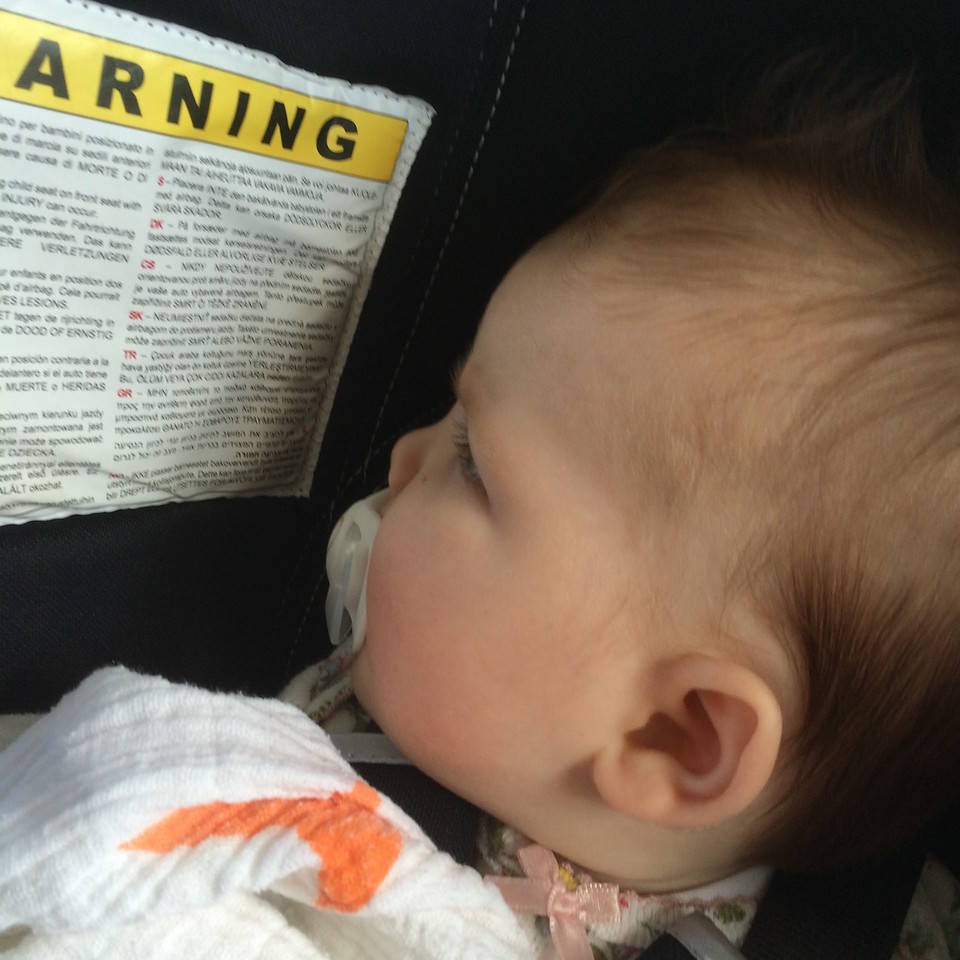 Always read the fine print.
I have read that it's illegal to use EU car seats in the US and vice versa. But… we do it anyway, because I'm not sure what else we're supposed to do? Basically, it's my biggest travel stresser, and it will be until she doesn't need a car seat anymore. Which is when she's, like, 16 and driving herself, right?
6. BabyBjorn Miracle Carrier, 6+ months // Not gonna lie, I miss the sling days, but around 6 months, she started to get too wiggly and Jeff wanted in on the kangaroo action. He even wore her in the Bjorn while snowshoeing, and I gave it a whirl in The Cotswolds.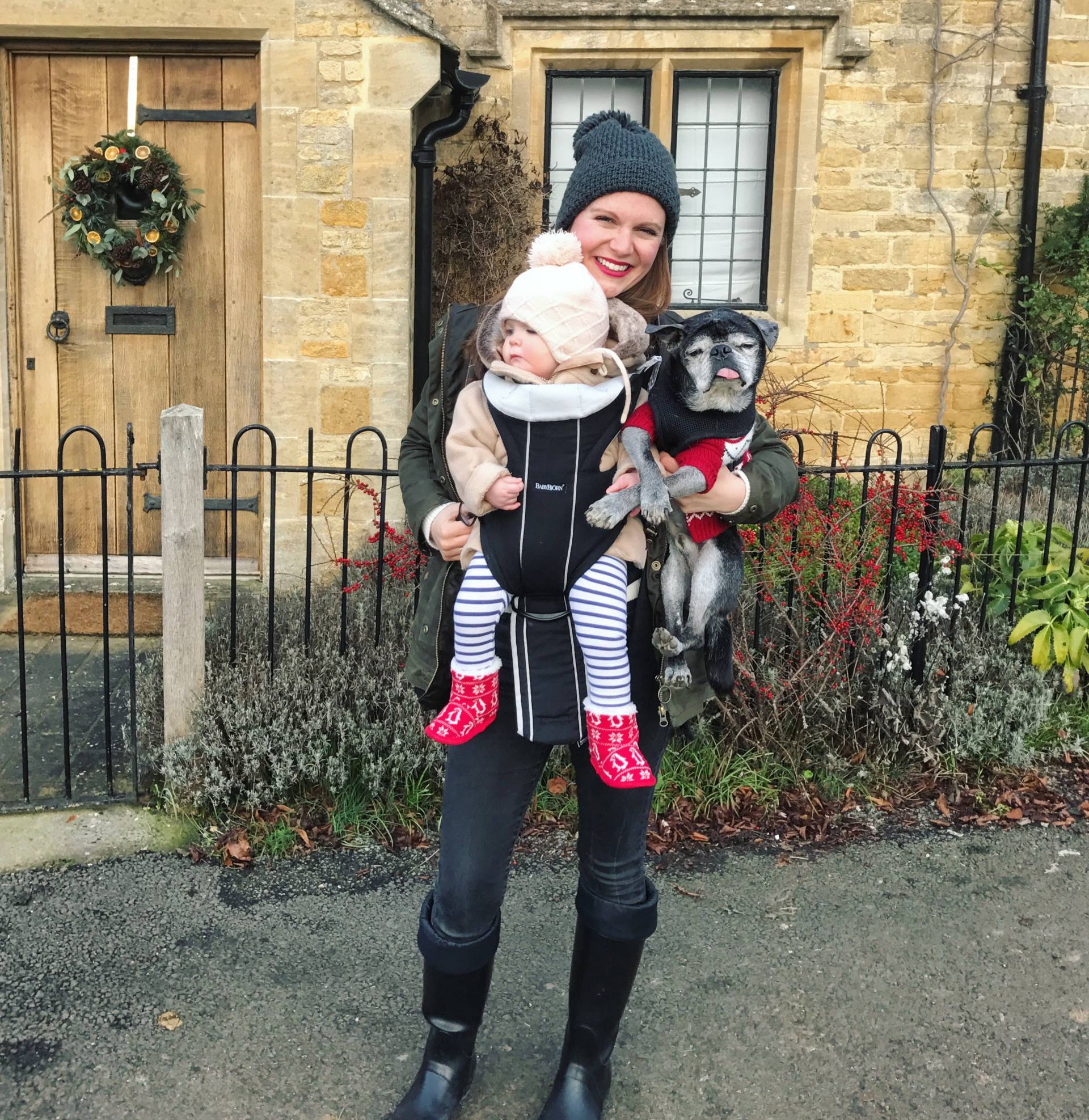 No one else looks as thrilled as I was, but that's just mum life sometimes.
7. Sandqvist Stig Leather-Trimmed Backpack in Purple, and the Skip Hop Pronto changing mat, 0+ // We originally bought a messenger-style diaper bag, and I hated it. A backpack is so much easier to carry if I'm also carrying her. Plus, I can wear it down the aisle of a plane or train, rather than hold it in front of me, or worse, have it on my shoulder hitting people in the face who are probably already sick of us. Pro tip: the laptop pocket running down the back is perfect for spare nappies & wipes.
How do you do it? Not in a "leaning in" way, but like, physically… how do you carry all this nonsense and a baby?

Getting to and then navigating the airport with all of this stuff is definitely the worst part of every trip. It's taken some time to figure out our system. If you have  or hire a car, then that cuts out our first step, which is getting from the front door of our flat to Paddington for the Heathrow Express.
Because we have that extra step, we have to narrow our luggage down to what the two of us can carry on foot. That is a feat for the ages. Here's what we're usually able to manage: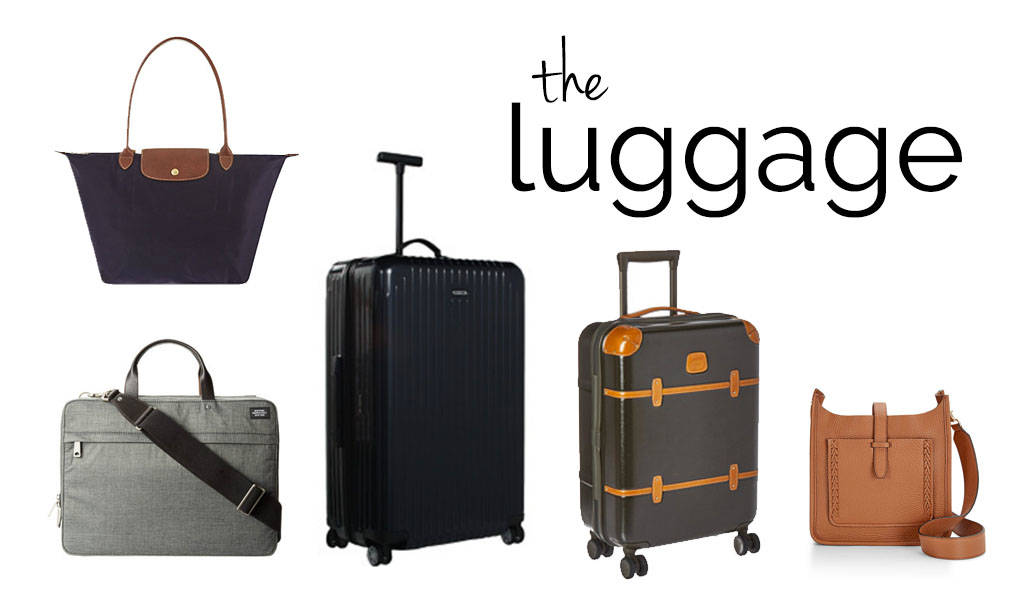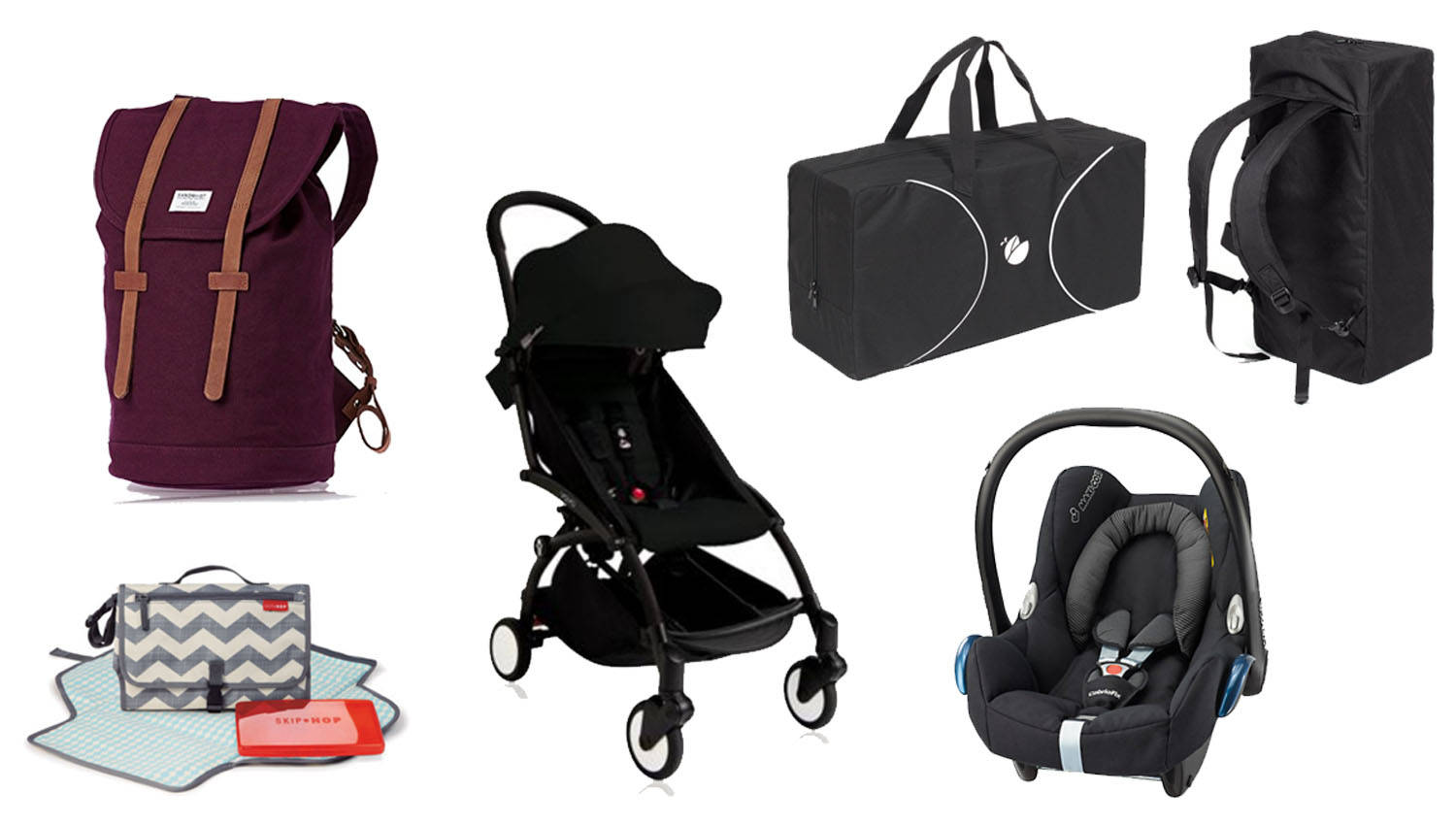 Dad
Mom

1 x BabyZen YoYo+
1 x nappy backpack & changing pad
1 x baby
1 x personal item (this one cuz I'm basic, but it holds a shit ton and it's comfortable so whatever)
1 x cross-body bag (gimme), and this is VERY IMPORTANT if you're traveling alone. Say, for example, you're on the Eurostar from London to Paris, and your 4-month-old has a poopspolsion. You have no choice but to take her to the changing station in a different car. You can't very well take a poop-covered infant AND your luggage, right? SO you grab the essentials, which are really just your passports, and you put them in your cross-body bag which ensures you that a) you have two free hands to carry your poop monster and 2) your passports are as far away from the poop as possible. But this is just a hypothetical. (JK this happened, learn from me and my poop demon.)
If traveling solo, I add the Bric's bag to my haul and one-hand the luggage and the buggy. I also do this if we're traveling for longer than 4 days, because then Jeff adds a weekender.
So, I told you we have a system. I don't know if it's good, and we certainly arrive most places VERY sweaty, but it's how we manage.
What's your top tip for traveling with a baby?

So at first I was going to explain how we always pack enough nappies with us, because it guarantees free space in your luggage for the trip home. Or how, on long-haul flights, dad takes MLC the way there and I snuggle her for the overnight on the way back, guaranteeing each of us one relatively baby-free flight. But I think most of that stuff is trial and error. You just have to go with what works best for you.
Instead, some very general nuggets of wisdom for you.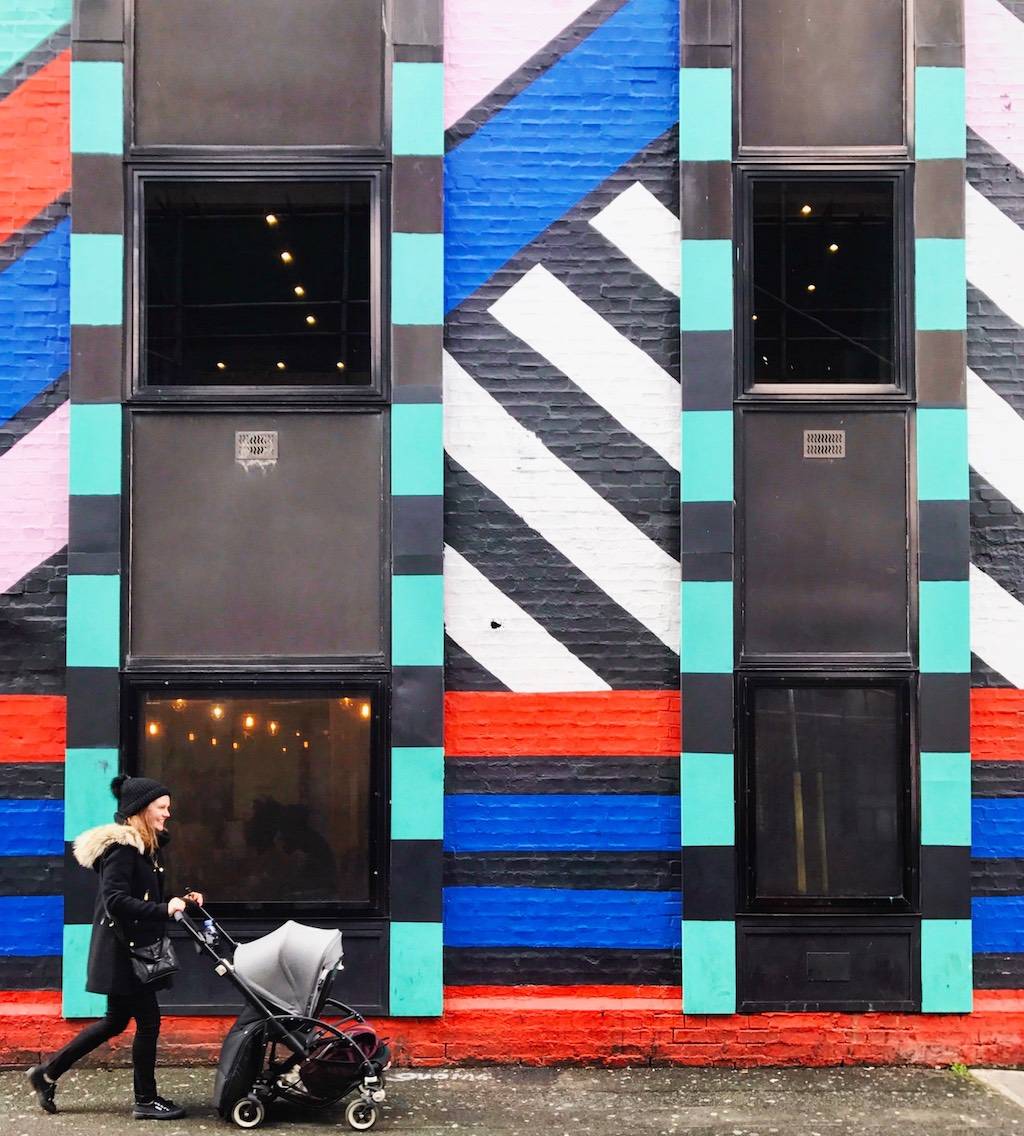 Do it now // This is one of those things where practice only gets you so far. You might get technically better at managing everything, but babies? They change every. single. day. This means every single trip is slightly different. So, if you're waiting to travel until your baby gets older, don't. Do it now. Flying with an eight week old was SOOO EASY.
Flying with a 13-month old on the cusp of walking? AHahahahahahaha weeping.
Adjust your mindset // My worst travel day with Margot was when I took the train unexpectedly solo to Paris. I felt stressed out, emotional, and overwhelmed before I even left the flat. Babies can sense fear, and she responded by being the MOST high-needs baby for the entire train ride (see: previously mentioned poopsplosion).
Now, I enter into every travel day thinking, This is going to suck, and that's ok. That's not me being negative. That's me setting and accepting my expectations to be so low that I can't be upset when they come to fruition. And, if the travel day doesn't suck — which, more often than not, it does not — I can feel pleasantly surprised when we reach our destination and no one is bleeding.
Stick to the routine, or don't // In the beginning, we could get away with whatever, whenever… because she was sleeping for, like, 18 hours a day.
Now that she has a schedule, we treat travel much like we treat sleep regressions. We diligently stick to the routine, until we can't. If we can avoid taking off or landing at peak bed or nap-time, we do it. If we must take a red-eye, we do the full bedtime routine in the lounge. We then change into pajamas on the flight, and get her to sleep as the wheels are taking off.
If none of this works for whatever reason, well, then, it's just one day.
Don't blame yourself if everything goes awry // Early on, when we had the occasional bad day on a trip, I felt guilty. I should have brought more, or less, or known better. But we have bad days at home, too. It's a learning experience, and the learning curve can feel really, really steep. It doesn't mean you did anything wrong. You're not a bad parent for tearing your baby away from the comfort of her home. You're her comfort and her home.
Plus, now you have a really awesome story for her future wedding about that time in the Chunnel when she pooped all over you.
xo!
the romantic

Save
Save
Save