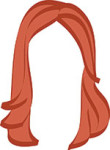 Ok, first thing's first.
I have advice to give on this whole Wizarding World of Harry Potter shebang, but I feel there are some important facts to keep in mind before reading:
Large crowds stress me out and cause me mild anxiety.
I HATE waiting.
I only like the children of people I know and like.
I don't do roller coasters.
I'm not really a theme park person, so some of my tips may be a big old "DUH" for those of you who frequent such places.
With all that in mind, I can tell you that I LOVED HP WORLD. Seriously. Loved it.
I mean come on.
So. A few words of wizardry wisdom:
Stay at an on-site hotel.
The hubs surprised me with a night at the The Royal Pacific Resort, and it was perfection. We landed super late, so driving 20 minutes to the hotel was a huge time-saver (I was expecting an hour and a half drive to his grandparents), and there were a few other serious perks:
By staying at a Universal hotel, we were offered early admission  to the park. Meaning we could arrive by 8 am and beat all the other families that thought they were arriving early at 9 am. SUCKERS.
On-site hotels offer line skipping passes! They don't work on every ride, and the lines weren't too bad because we were there so early, but I'd imagine that if you wanted to re-ride anything or spend a full day in the park, they'd be invaluable.
Have a game plan. 
I KNOW, who am I? We never have a game plan! But the concierge could see the pure glee in my eyes when he mentioned Harry Potter, so have gave us a recommended timeline. Which I will now share with you. Because I like you.
As soon as you're in Universal, head straight to HP and do not slow down.
You will be distracted by how adorable Hogsmeade is. Take it all in quickly, because you have to BOOK IT to Hogwarts. JUST GET TO HOGWARTS. For a non-rides person, I'm pretty sure I could have spent all day on Harry Potter and the Forbidden Journey and you should do this before all else.
If you're anti-fanny pack (aka: normal), you can check any bags in the lockers they have at the ride entrances. No loose items can be brought onto the rides. But it's ok, because you use your thumbprint to open and close the lockers, which makes it all feel very Special Ops.
Your fast passes will work on the rides, but in Hogwarts it will only get you to the Herbology room and then you have to wait in line with the rest of the plebes. BUT this was the most fun line I've ever waited in. There's tons to see, and Dumbledore and HP, Ron, and Hermione all make very realistic appearances.
Next, we were told to go to Ollivander's and get in line for the "show." Um, skip that nonsense. We waited for an hour just to watch something that was five minutes long and they picked an audience member who was NOT me, so I was immediately bored. Then you go in the wand shop and they try and make you buy a $35 wand that doesn't do anything. I asked.
Post-Ollivander, the hubs convinced me to go on the Dragon Challenge roller coaster and HOLY GOD. I kept my eyes closed the entire time. The hubs claims I took it like a champ, but I thought I was going to die. If you're into being horrified, go for it. You do get to see the goblet of fire! Needless to say, we skipped the Flight of the Hippogriff, which means we didn't see Hagrid's Hut… and I'm ok with that.
Cool off with a butterbeer! I preferred non-frozen, hubs preferred frozen… so get one of each and share! We couldn't finish them (way too sweet), but you can't go without trying them, you know? Plus it was $7.50 for two huge cups, so you're not breaking the bank here. I also imagined everything to cost at least $15 so I was pleasantly surprised by how much less expensive things were. I also may be jaded due to living in Manhattan.
Hogsmeade! By the time we made it there, I was a little bummed because it was starting to get insanely crowded, but it was pretty much everything I expected and more.
Decide in advance if you want to eat at the park.
By the time we saw everything we wanted to see, we were pretty ravenous, but we weren't into waiting in line at the Three Broomsticks. For one, we heard the food wasn't great. For another, the line was at least an hour and a half long and it looked like typical theme park fare. I personally am not into giant turkey legs, but if that's your thing then this might be the place for you.
You can also grab an actual drink at Hog's Head Pub directly next door, but I wasn't up for daydrinking. (I KNOW). Instead, we opted for lunch at Margaritavile in City Walk, after riding the Jurassic Park River Cruise, which: YES. Bonus points if you go on without knowing it's a log flume and willingly sit in the front row, because that's the only way to do it as far as I'm concerned.
In general, I would say you don't need more than three hours with Harry Potter and his Wizarding World. We did it in about two, and since we skimped out on a few things, so I'd say three is a safe bet? Thoughts?
xo!
the romantic