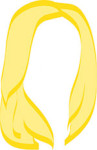 There is nothing more humbling than being a twenty-six year old Master's degree recipient and having to resort to babysitting for a living. And I'm not talking about a full-time nanny with a respectable salary. I'm talking Saturday night, $50 later, and my boyfriend had to drop me off AND pick me up, like a fourteen year old schoolgirl! I went from saavvy New Yorker to a child-toting, diaper changing, babysitting phenom in five short weeks!
Why am I telling my readers this on a supposedly travel-dedicated blog? I'll tell you why. Desperation, at least in my opinion, is one of the biggest motivators to travel. And these are desperate times, people.
Now, I realize with my current financial situation, I may not be able to travel abroad. Such is life. But I do know I can make the most out of 2012 right here in the good old United States. And maybe, if I'm lucky, the Hubs will surprise the romantic with an all-expenses paid BEST FRIENDS trip for the romantic and me (for research purposes, of course)!
And so, I give to you, my 2012 travel resolutions:
Boston
I've been all over the east coast of the United States, but I've never been to Boston! In 2012, I solemnly swear to make my way to Boston to enjoy a couple cold pints of Sam Adams and re-enact Revolutionary War scenes. That's what people do in Boston, right?
The Jersey Shore
Between my boyfriend's beach house and my family's annual trip to Stone Harbor, I'm in for a few trips to the Jersey Shore, one of my favorite summer vacation destinations.
Martha's Vineyard
Much like Boston, Martha's Vineyard has been on my travel bucket list for years, and I've never been able to figure out a way to get myself there. This is my year, MV!
Chicago
I've only heard great things about Chicago, and now that one of my best friends from Paris is getting married there this year, I'll finally be able to see this mirrored bean thing that everyone seems so fond of taking pictures of.
Cloud Gate
Hopefully my 2012 will have a few travel surprises in store, but I think this is a pretty solid list to start out with.
To 2012! Happy traveling!
the wino