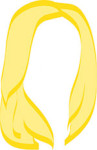 Here's the truth: from gourmet to food truck, New York City foods are some of the best culinary offerings in the world. For someone visiting the Big Apple, where there are ten times as many restaurants as people (note: this is a fact that I made up, but it could very well be true), it can be daunting to decide where and what to eat.
That's where I come in. I may not be a food expert, but I'm a carb lover, and that's what counts, right? You can't come to New York without trying at least some of the iconic food the city is known for. You wouldn't travel to Paris and skip out a crepe, right? Or go to Rome and forget to sample the pasta?
In no particular order (except for maybe the order in which my tummy craves them) here are the New York City food staples that all — and I insist, all — visitors have to try.
Bagels
I am not embarrassed to say that I could eat a New York City bagel every day of my carb-loving life and never get sick of it. If I could insert that emoticon of the happy face with the hearts as eyes right here, I would. Over the years, my favorite place to get a bagel has depended on where I'm living and working at the time. When the romantic lived in Midtown East, she got me hooked on Essa-a-Bagel. When I worked in Flatiron, Murray's had my heart. Now that I'm on the Upper East Side with H&H a half block away, I've got a new mistress. The next time you're in New York, do yourself a favor: visit one of these three locales and order a whole wheat everything, toasted with cream cheese. Your life will never be the same.
Pizza
You can argue with me all you want but it's a cold hard fact that New York City pizza is the best pizza in the entire world. Every New Yorker claims their local pizza shop is the best, but I've found that it doesn't really matter where in the city you live. If you're in New York, 9 out of 10 pizza shops are going to have phenomenal slices (this is another statistical fact that I made up, but should it be proven true, please note that I should be given the credit for coming up with these numbers).
The slice you see here? Mimi's Pizza on the Upper East Side, which has since closed. Ah nomnomnom AND ah wahwahwaaaaah. We also love Joe's and Grimaldi's.
Cannoli
Photo courtesy of Pantry Collective
While we're on the subject of pizza, I should probably mention the deep rooted history of Italian culture in New York City which can be seen along the downtown streets of Little Italy. Sadly, the neighborhood continues to get smaller and smaller, disappearing and morphing into smaller sub-sects. One thing that hasn't changed is the plethora of authentic Italian specialty foods you can find. One of my favorites: the cannoli. For a true taste of Little Italy, try booking a walking food tour with a company like Ahoy New York Food Tours, which will allow you to taste test a handful of Italian delicacies while learning about the history of American-Italian culture in New York.
Cheesecake

Photo credit: JACOB E. OSTERHOUT/ NEW YORK DAILY NEWS
Given my love of cannoli, it's a shock to no one that cheesecake is another one of my favorite desserts. And no one does it better than New York. There's just something about sitting in a diner and ordering up a gigantic slice of perfectly dense New York cheesecake. To try a good slice, head downtown to Eileen's Special Cheesecake. Or, if you're feeling brave enough to venture over to Brooklyn, people swear by Juniors. Though I haven't had the chance to try it, apparently one of the best cheesecakes in town is found a few blocks away from my apartment at Two Little Red Hens.
If you made it through this post without ordering pizza, I applaud you. To those that caved, well… so did I. Bon Appetit!
xo!
the wino
This post was inspired by Ahoy New York Tours & Tasting. For more information on their tour schedule and general all-around foodie knowledge, visit them here. 
Save