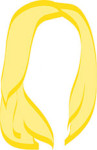 Maybe its the winter blues or maybe its because I'm a girl and this is just what girls do, but I definitely woke up on the wrong side of the bed this morning. Residents of Rockville beware, this girl is CRANKY and I've decided that there's nothing in the whole wide world that can help. Except maybe a weekend getaway, which isn't at all possible because I'm babysitting four children under the age of eight on Saturday. Woe is me!
There are only a few things that I know can get me out of this funk. Because the romantic can't visit me until next weekend and a shopping spree seems a tad irresponsible, I'm turning to my travel substitutes instead.
Cooking
If I can't experience the real thing, I'll do my absolute best to make a vacation worthy feast at home. Monday was turkey bolognese and Italian red wine, Wednesday was wontons and fried rice, and tonight is fajitas and cerveza! Three continents in one week– I'd say that's a pretttttty good track record. Beat that, real life travelers!
Reading
I've found that I gravitate towards books set in places that are foreign to me. Last month, I tore through Architecture of the Arkansas Ozarks (think "Deliverance" meets 100 Years of Solitude). This month, I devoured Cutting Stone, set in Addis Ababa, Ethopia, and I'm currently fascinated by Swamplandia!, which is set on a tiny alligator-infested island off of the Florida panhandle. Chances are, I won't be visiting any of these places in the near future, so I'll settle for reading about them.
Decorating
One of the best things about moving is being able to decorate a new space. In my world, this means snatching up anything that is reminiscent of my travels or places I'd like to go and trying to find a way to fit them into my hodge-podge apartment. This weekend, my big find was Parisian soap to match my French-themed bathroom. That's kind of like going to Paris, right?
Drinking
Call me predictable, but hands down one of my favorite substitutes for travel is drinking (and I'm not saying this in a self-medication type of way). A really well-pulled pint of Guinness can have me imagining I'm back in a dark Irish pub, and the same thing goes for a delicious French red wine. Currently, I'm consider myself somewhat of an Argentinian connoisseur, because my favorite wine a la moment is a Malbec.
True, nothing can beat the endorphins you experience from a real trip, but I find that cherishing these substitutes keeps me sane in my travel off-season (which I'm suffering from right now in a serious, serious way). Next time you're boo-hooing because someone you know is off on a trip and you're stuck at home, kick your feet up and enjoy your favorite imported lager. I promise, it'll help.
the wino