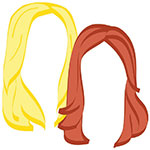 Though our #LTeuropa reunion recaps are slowly coming to an end, we still have one story left to share. It's a harrowing tale…one of terror, loss, and definite possibilities for ghost sightings.
It's the time we got locked in the dungeon of our Go with Oh apartment.
We've gone back and forth on how to tell this story–which has since been referred to only as "the incident." Some of us still haven't fully healed from that night. Some of us never will…
But finally, we're ready. We're going to tell you our story, and we're going to do it the best way we know how.
Via GIF.
It all started after our BBQ.
With one guest left, we decided to ignore the fact that it was nearing our bedtime (9 PM) and take advantage of our last night in Vienna.

We brushed our hair, the romantic gave the wino some blush…

and we headed out for one last hurrah. (The hubs is a total Miranda)

There were pints, there were shots with irritated waitresses and–most importantly–there was drunk eating.

Don't judge, the drunk eating was imperative, as we had the earliest of early train rides the very next morning.
As we made our way home and walked through Judenplatz one last time, we took a contented collective sigh and agreed that it had been a good week. We were officially ready for Prague. We got in the elevator, and the hubs pressed the button to head up to our fifth-floor apartment for one last night of sleep.
And this is how we felt… when the elevator suddenly lurched:

The hubs realized the elevator was mysteriously jammed, and wouldn't go back up… but still remained calm:


This is how we wish we had reacted when the hubs informed us that the elevator wouldn't go back up and we were now locked in a basement:

… but this is how we actually reacted: 

Ok, fine, this is how we ACTUALLY reacted:

OK FINE.



Whatever, the wino's boyfriend wasn't handling things much better.


We sat in the crypt. Minutes turned to hours. Hours turned to days. We were wasting away.

After about an hour (allegedly), there was a noise…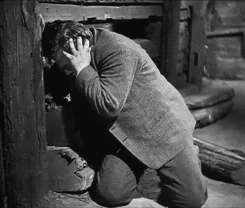 and a mysterious Viennese man opened up the dungeon door above our heads.


We were finally free!!!!!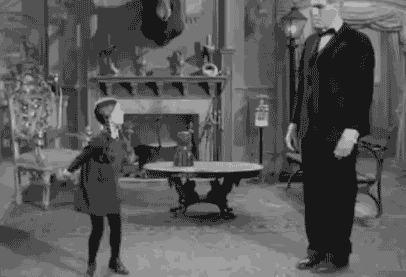 We raced up the stairs to tell our host of the horrors we had seen.
Annnnnd this was our host's reaction to our predicament:

(except she said it in German, which cut even deeper.) 
Naturally, this was our reaction to our host's reaction:

Indignant, we put ourselves to bed–knowing we would have to get up in three short hours to catch our train to Prague. We hadn't packed, we hadn't organized… but we had a job to do.
And that job was get out of this apartment building alive. 
So, the next morning, we carried all of our luggage down five flights of stairs (the elevator was too dangerous): 

And provided the wino's very hungover boyfriend with just a little bit of assistance…
But all's well that ends well because eventually–finally–we made it.
We have never been so relieved for a train to pull into its station.
There are a lot of places we can't wait to re-visit in Vienna… but it's safe to say that the basement of that apartment in Judenplatz is NOT one of them.
xo!
the romantic & the wino