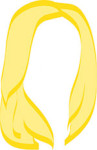 It feels like its been forever since I went on a proper weekend getaway.  Though sitting on the train on my way to Philadelphia this past weekend, I felt like an old pro. Over the years, I've mastered the two-day getaway. Whether by train, plane, or automobile, to the city or the country, I've used the same strategies over and over to ensure I get the most out of my weekend:
Do your homework
Because I take public transit so often, I've started to blindly trust that any potential kinks in my travel arrangements will work themselves out. Obviously, that isn't always the case. Make sure you do your research on the local public transportation and be sure to check the day-of for any delays or schedule changes.
Get some sleep
You're going to be traveling, you're going to be sleeping somewhere other than your own bed, and if you're like me, you're probably going to be drinking. Combining all of these things means the chances of you be tired and cranky for at least part of your trip are very high– unless you prep yourself in advance. Because I knew I'd likely be sleeping on couches all weekend, I took it easy last week and made sure I got a good amount of sleep before I took off for Philadelphia.
Pack smart
I'm not quite as bad at packing as the romantic, but I've made my mistakes over the years (see: too many clothes, not enough shoes, unnecessary items). This weekend, I tested out using a backpack instead of my normal over-the-shoulder bag, and GUESS WHAT? It's amazing. I fit a good amount of clothes and all the must-haves (kindle, shoe options, wine). ANDI didn't want to kill myself every time I had to carry my bag.
Don't over-schedule
A weekend getaway is…well, only a weekend. That means you only have two days and two nights to fit everything in. There is nothing worse than over-booking and over-scheduling– you'll only regret it on Sunday night when you're exhausted and most likely, broke. I like to factor in time to relax and recoup. Okkk, so this if more often than not in a pub, but at least I'm stationary for a while?
Using these tips almost always ensures a successful weekend getaway– and this weekend was no exception. Philly = success.
xo,
the wino