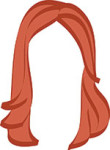 I'm not sure why, but I envisioned renting a campervan in New Zealand from the earliest stages of planning. Something about windy roads and wide open spaces made me think the hubs and I should embrace our inner great outdoorsmen and plop ourselves in various fields over two weeks.
 Though I don't think toting a musical family of twelve cross-country in the back of an Airstream is in our near future (as I envision it to be for all other camper-friendly families), I do think that camping just might have entered our travel lexicon, largely thanks to our Spaceship.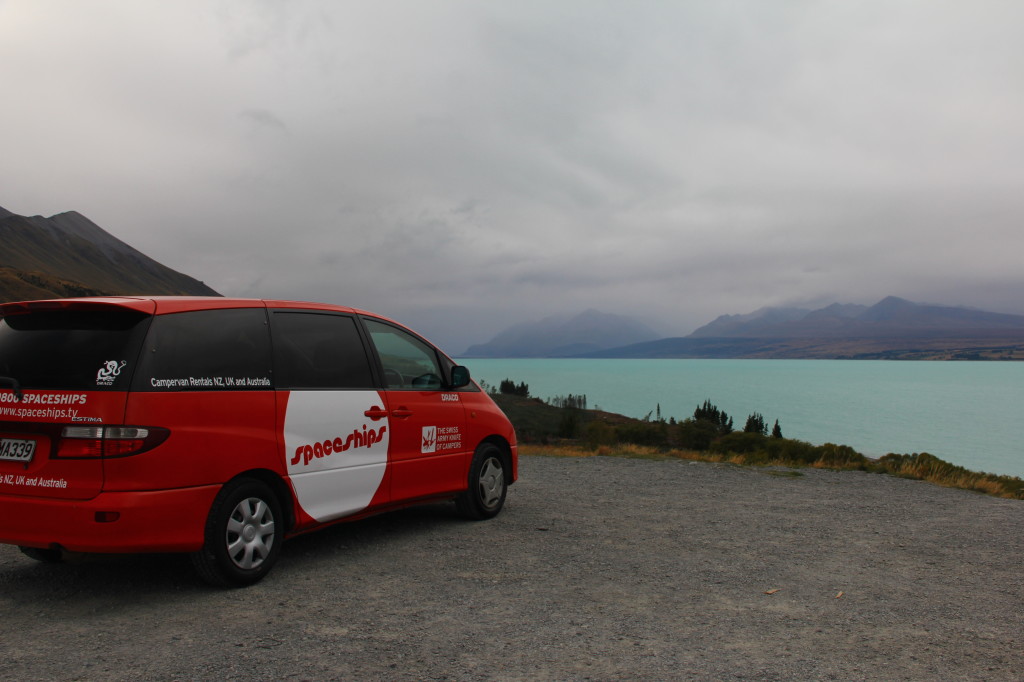 We picked up our new friend—named Drako—in Christchurch. There are literally dozens of options in NZ if you want to camp, but we liked the idea of a campervan for a few reasons. Mainly, they're smaller than the motorhomes, which meant a more manageable car for the hubs to drive. We specifically liked Spaceship because of the competitive pricing, and the fact that they promote themselves as the Swiss Army Knife of campervans.
This is actually no joke. Look at what our little guy turned into once we pulled out all the stops: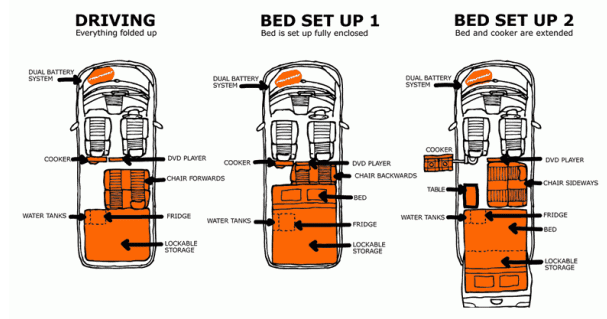 Photo Courtesy of Spaceship Co.
Though I'm sure it can be done, I'm not exactly sure how one would see NZ without a car. When the car doubles as your home, this creates the ultimate freedom. We made most of our campsite reservations day-of, and if you're free camping, you can literally just drive until you're ready to stop. While camping may not sound very LT-esque at first, the fact that we didn't have to plan literally anything in advance could not have been more up my alley.
As for the campsites, waking up in the morning to views like this automatically cancelled any initial reservations I might have had: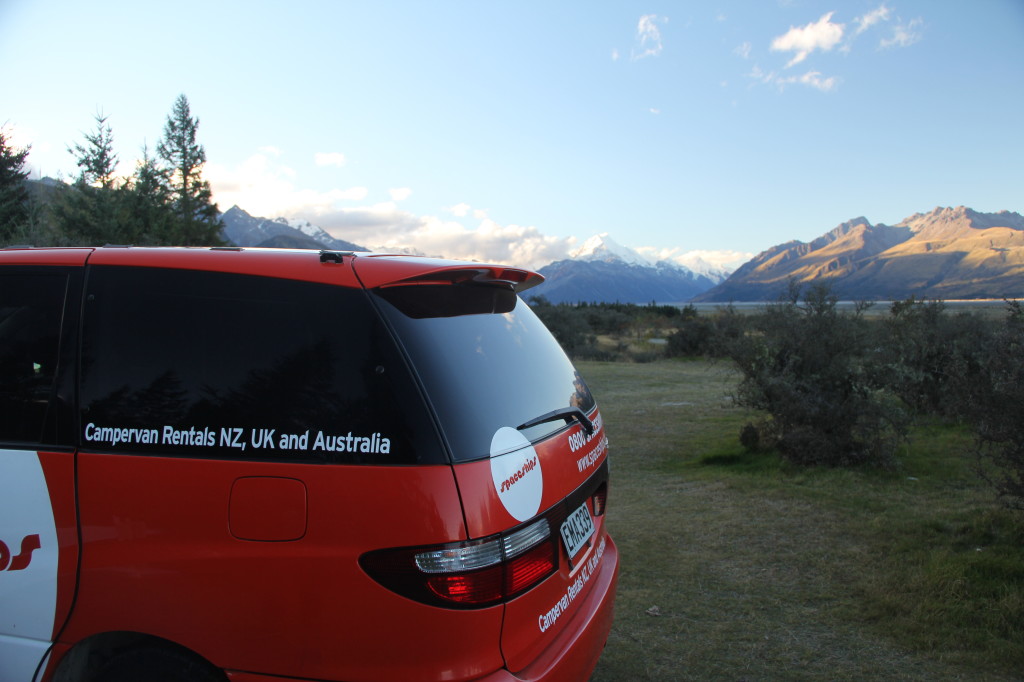 To be honest, when reality set in that we would be living in a van for two weeks, I was suddenly very unsure of how we'd fare. What if the bed was super uncomfortable? What if we ran out of gas in the middle of nowhere, with no car in sight for hours? Most importantly—and thanks to our timely obsession with The Walking Dead—what if the zombie apocalypse happened while we were stranded at a campsite in the middle of nowhere, with no food to eat and NO WILL TO LIVE?
Luckily, we not only survived—we thrived! But, as one might expect, we did learn two important lessons that we hadn't previously faced in our travels:
You're allowed to take some "me" time. Like all married couples, the hubs and I each possesses the uncanny ability to annoy the shit out of the other–but out of love! We're used to living in small spaces… I just conveniently forgot that we're also used to the ability to leave that small space. You know, for things like work or friends or pug walking or the plethora of other reasons we found to not stay cooped up in each one of our tiny apartments throughout six years of living in Manhattan. In a campervan at the base of a mountain? Less easy.
It's ok not to talk. The hubs and I are not people who fall short of things to talk about, especially with each other. For the first few weeks of our RTW, we were non-stop with the stories. "Remember the time…?" "How funny was it when…?" This was back when we were interacting with other humans on a day to day basis. But then, suddenly, it was just the two of us sitting in the back of a van. It seemed weird to sit in such close proximity and not interact, but it's even weirder to force conversation with someone who knows everything about you. "Soooo… what's new?" is a useless icebreaker for people who have spent, like, 800 consecutive hours together. More importantly, when "me" time isn't readily available, sitting in different areas of a campsite just doing your own thing after a long day of site seeing felt strange at first, but ended up being pretty important. It made it even nicer to reconvene in the back of the van for late-night Walking Dead marathons and bonding over our simultaneous nightmares in the morning. Because seriously, what a terrible idea zombies are.
Stay tuned for our full driving route—and get ready to drool over pictures. New Zealand, you are pretty.
xo!
the romantic