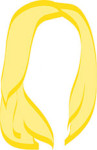 Remember the time we told you it's not about the length of the trip, it's about the length of the journey? Or… it's about the experience of the journey? Anyway, it was something extremely profound (I'm sure). It was about the importance of getting away, even if you can only manage a few days. The point is, this weekend I'm packing my bags and going about four hours south to the city of crabs and Natty Bo. That's right! I'm off to Baltimore, Maryland.
I've been in New York without any form of escape for over a month. This is WAY too long by Lazy Travelers standards. It's just far enough south to hope for sunny, spring weather. But it's also not far enough away that it requires purchasing a plane ticket. Since I've been to Baltimore many times before, I'll be skipping the touristy bits like the Inner Harbor and the Aquarium. Instead, I'll be focusing on the more important things.
Like this:

Make your own Bloody Mary at Ryleigh's Oyster // Baltimore, Maryland
You can follow along on my trip via Instagram, where I promise to post many pictures of my Bloody Marys and crab-related dishes. Stay tuned!
xo!
the wino