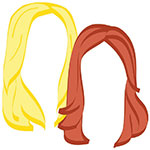 If you follow us on Instagram & Twitter (and you really should), you might have seen a few hints about an upcoming reunion in a famed wine region. Now that we've nailed down most of the details, we're ready to spill! We're going to: THE GOLDEN STATE!
We know, we know… we JUST saw each other at the end of January for the wino's wedding. But seasonal affective disorder is a b. Living an ocean apart from your best friend is hard. AND letting a month go by without seeing each other is rough on everyone. (Especially our husbands, who regularly deal firsthand with the consequences of withdrawal-induced wine binges). So, when we heard the hubs had a work trip planned for the states in early March, we decided! Official Lazy Travelers' reunion!
That's right! For the first time ever, we'll be making our way tooooo…
San Francisco & The Napa Valley!
FINALLY.
We debark for 'Frisco (is it cool to say Frisco??) Friday evening for three days of wine drinking and exploring. Get ready, California, we're coming for ya.
Friday
SNOOZE // Our flight doesn't touch down until late at night, so we'll be heading straight to the San Francisco Marriott Marquis to check in and get some post-flight relaxation. We're looking forward to exploring the hotel, which recently underwent a $96 million renovation. But more than anything, we'll be testing out the comfort level of their beds. Oh, and seeing how they stock the mini bars. Priorities.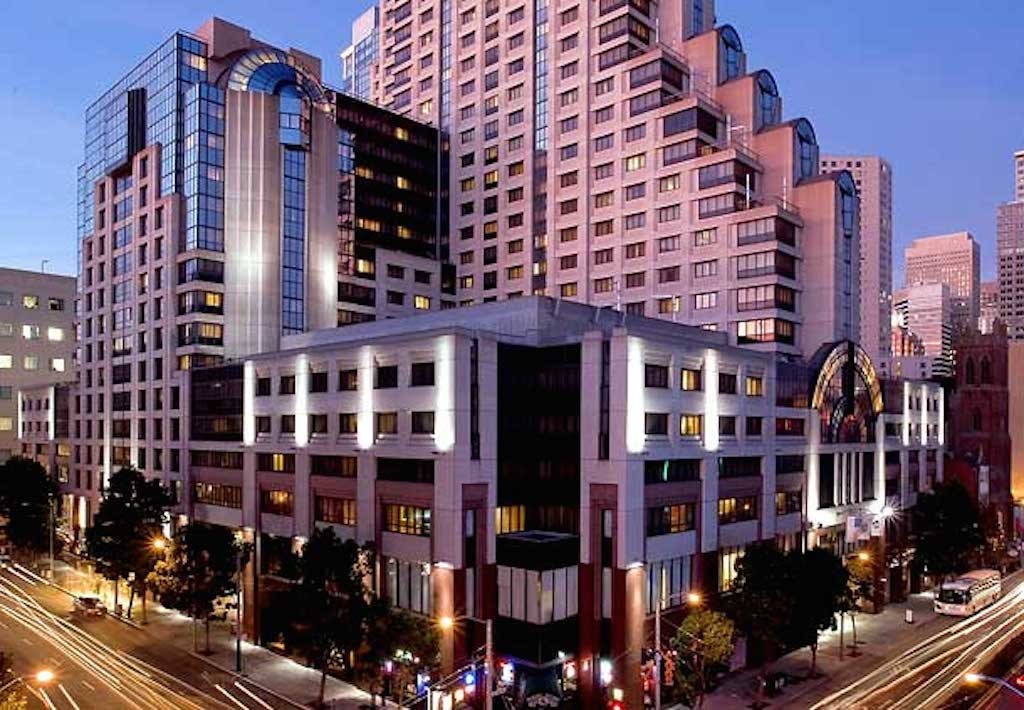 Photo courtesy of Marriott
Saturday
GLAM UP // After our long trip to the West Coast, we want to make sure we're looking and feeling our best for the weekend to come, so we booked blow out appointments (girls only!). Big bouncy curls can only make a trip that much better, right?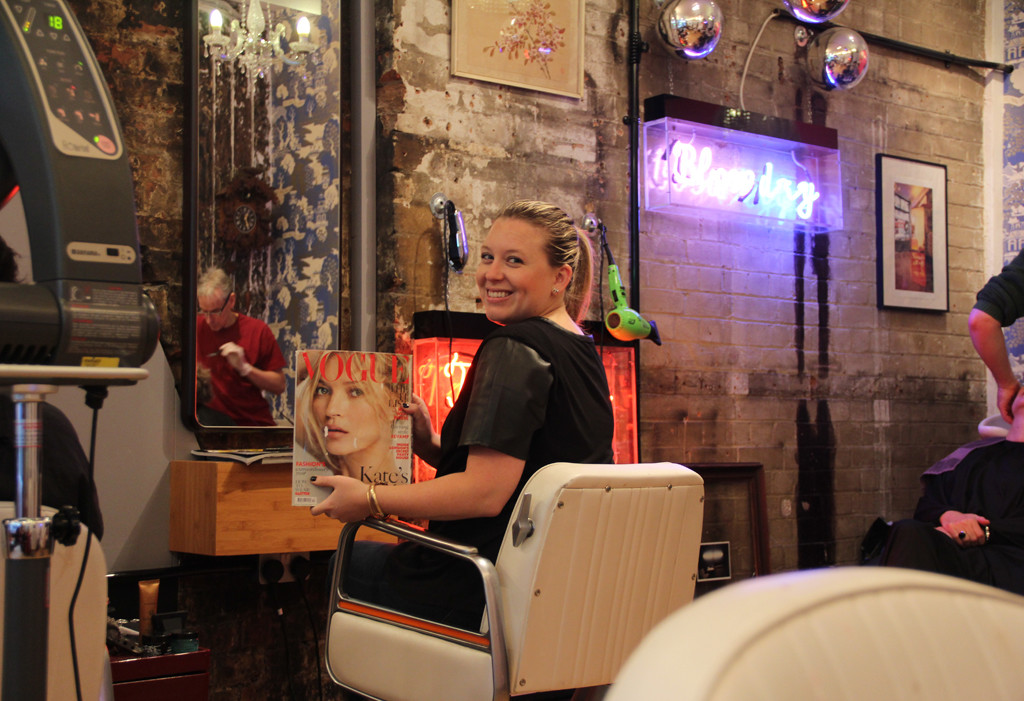 Starting the day with blow outs was a lesson we learned in London
BRUNCH // For our first meal in the City by the Bay, we're trusting an old friend: The Four Seasons. They've never steered us wrong, so we have full confidence that brunch at their farm-to-table MKT Restaurant will be the perfect introduction to local eats.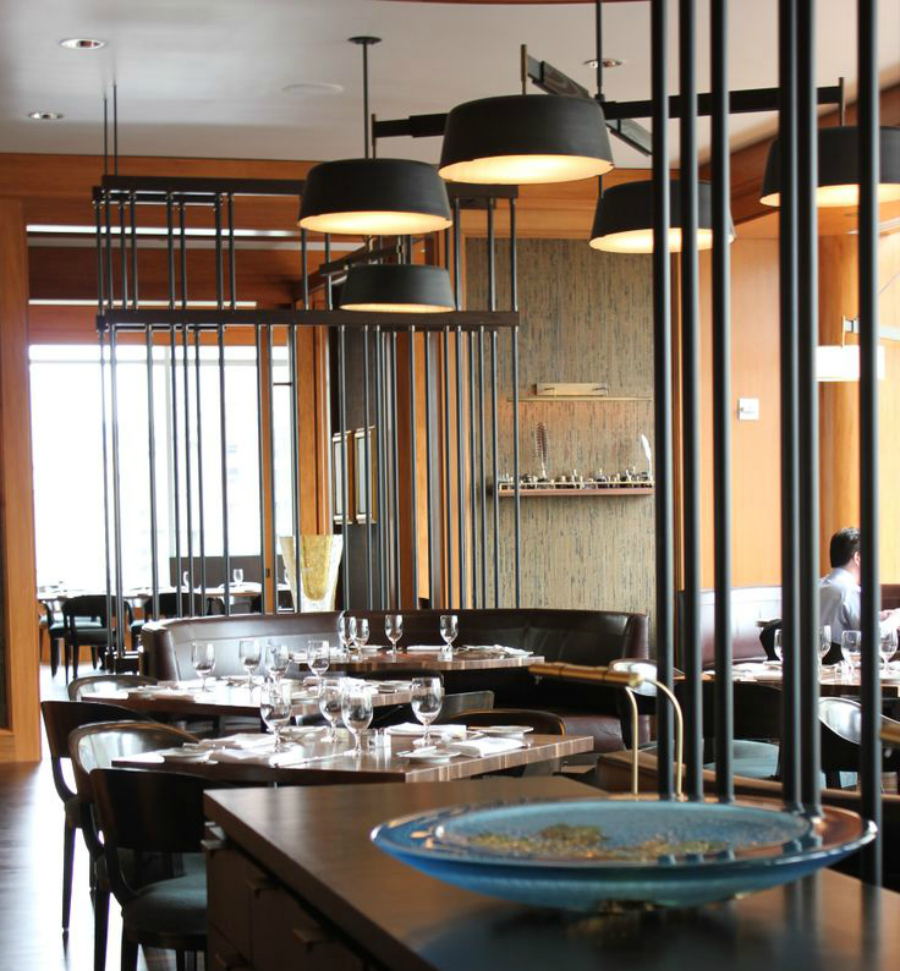 [photo via the Four Seasons San Francisco's Pinterest]
SNAPS // There's a new cool kid in town, and her name is Flytographer. Our friends have been raving about the global photography brand. So we figured it's high time for our very own best friends photo shoot! There's a 95% chance that not even their amazing photographer Meo can keep our natural awkwardness out of the photos, but they HAVE to be better than the hub's attempts… right?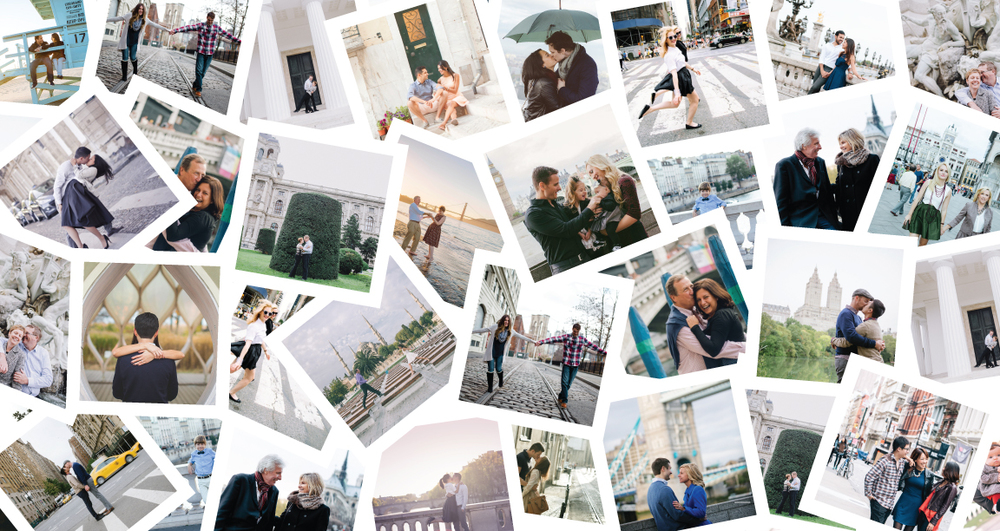 [photo via Flytographer]
WINE // We couldn't let our first full day in Northern California end without an official wine tasting! Since our itinerary doesn't allow for an abundance of wine visits, we opted for a local taste at the Chateau Montelena Winery Tasting Room, located in Union Square's Westin St. Francis. Will we finally understand what tannins are? Stayed tuned.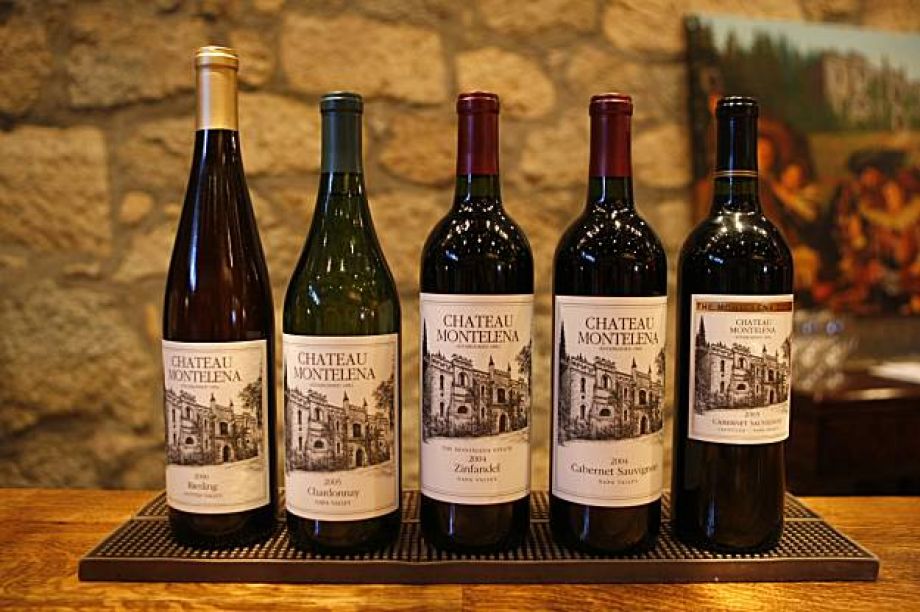 [photo via SF Gate]
POST WINE COCKTAILS // Because we believe that travel is largely about enjoying oneself, we're headed straight from one happy hour locale to the next. For post-wine pre-dinner cocktails, we're headed back to the Marriott Marquis to check out The View, which just completed a $2 million renovation in February. Cocktails always taste better when they come with a panoramic view of the skyline, oui?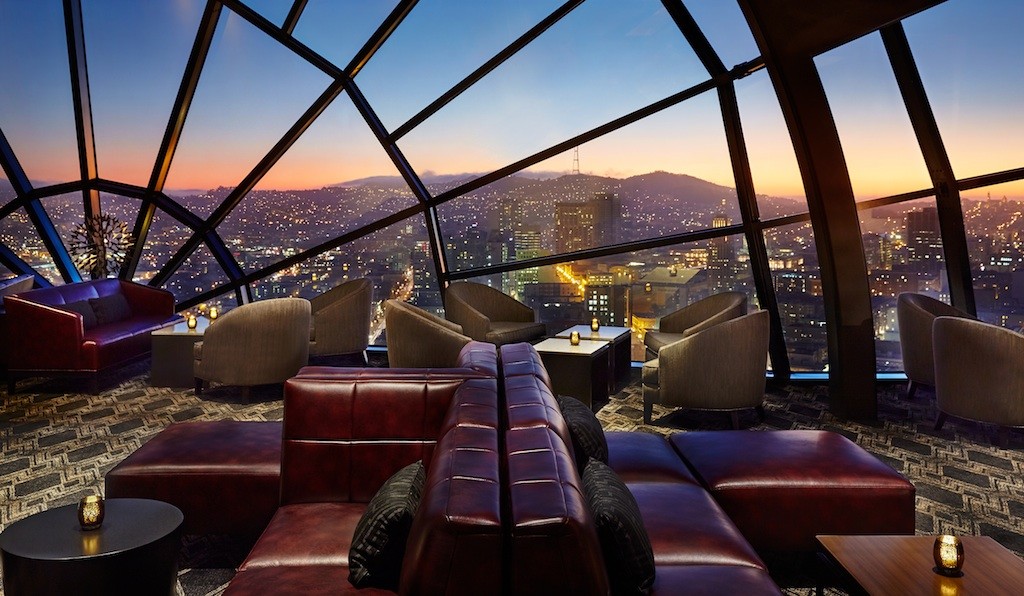 Photo courtesy of Marriott
DINS // And our night of drink-focused revelry continues for dinner! So on brand. We're so excited to taste California's best blends that we had to plan for dinner at one of the city's best wine bars, First Crush. We have our eyes on one of the many flights, but the food menu doesn't look too shabby either.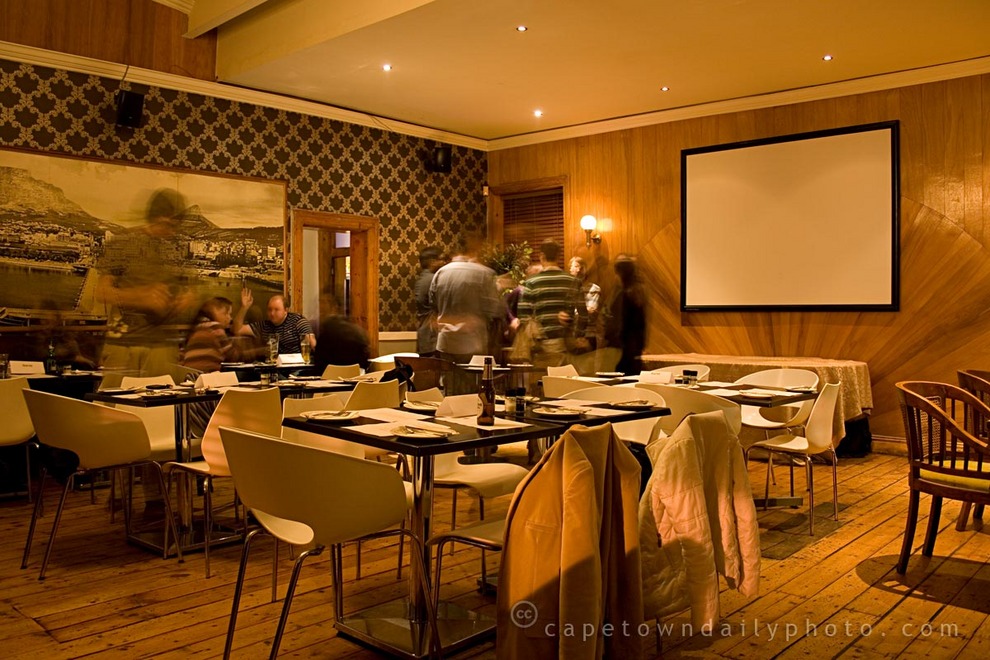 [photo via USA Today 10 Best]
Sunday
Because the theme of this trip is WINE, we'll be waking up bright and early and venturing to San Francisco's neighbor to the north: wine country!
ALL ABOARD // We're short on time in Napa, which makes a tour through the valley on the Napa Valley Wine Train the perfect solution. We'll stop at a local vineyard, enjoy a leisurely lunch as we roll through the hills, and reunite with the boys in the late afternoon, drunk on delicious wine, food, and an old timey train ride. We can think of literally nothing better.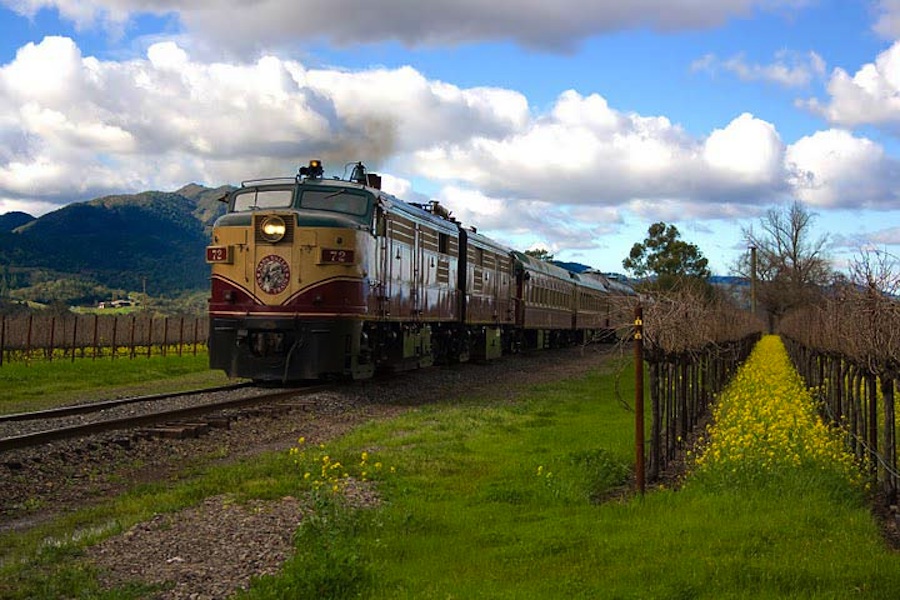 [photo via The Wine Train]
?? // If you haven't noticed, this itinerary is jam packed. This is not our ideal, but when it's jam packed with wine, who are we to complain? Even so, we're leaving Sunday afternoon & evening wide open, hopefully for catch up seshes with our favorite NorCal bloggers, G&Q and Nat.
SNOOZE // After a long and presumably exciting day, we're checking into the Andaz Napa and we couldn't be happier about it. Situated in the heart of downtown Napa, we're excited to end the day with a nightcap on their outdoor terrace or next to one of their cozy fireplaces. You know we're suckers for a good fireplace, guys.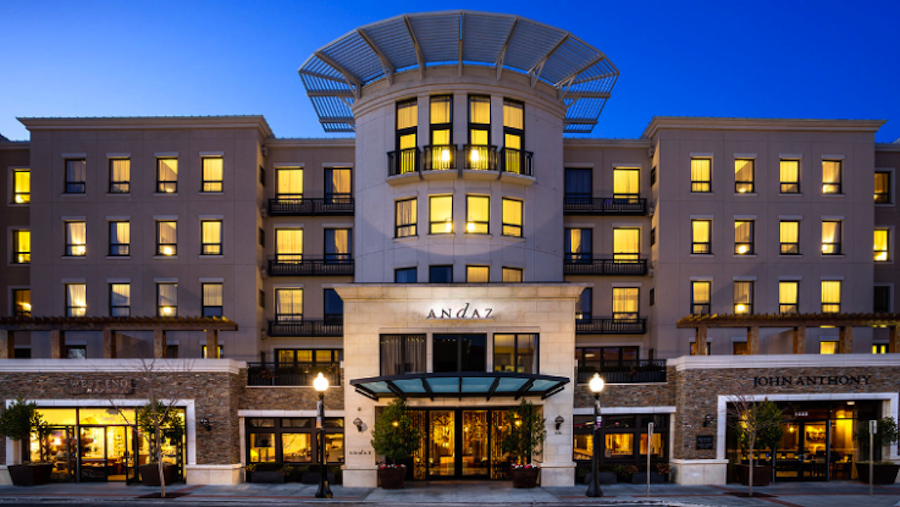 [photo via the Andaz Napa]
Monday
FINE, MORE WINE // We'll head back into San Francisco, but not before one last tasting. This is still TBD, but we're currently eying up Cakebread, thanks to a rec from Mrs O.
LUNCH // After zipping back to SF, we're capping our weekend with one final meal at Cioppino's — a local institution in Fisherman's Wharf. Here we shall weep into our seafood, and try to convince the husbands that we should start a vineyard and stay forever.

[photo via Cioppino's] Just the thought of leaving is making us CRABBY!
sorry.
OR, we'll just start the countdown to our next reunion, just two weeks after this one wraps. And involving another famous wine region, no less! March is going to rock our socks off, you guys. But more on that later. (Monday, come back Monday.)
Naturally, we'll recap our findings post-trip, but if you're interested in keeping tabs on us while we're living it up on the best coast, follow #LTsf on Insta and Twitta.
xo!
the romantic & the wino
– Featured homepage image via Wikipedia