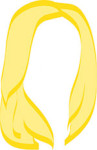 Can I just say, springtime in New York City is no springtime in Paris. As summer draws nearer, there's one thing that's on every New Yorker's mind: the weekend getaway. Naturally, when I heard that that the bi-annual TBEX Conference was being held the first weekend of June in Toronto, Canada, it was like music to my ears.
Sure, the temperatures in NYC have finally risen above fifty degrees, and we've had some pretty gloriously sunny days. But along with the rising temperatures and the changing of seasons comes the increase in tourist traffic on the sidewalks. Add to this the inevitable growing stench of trash, body odor, and — I'm serious — urine, and I need to get out. Toronto is the perfect segue into the copious weekend getaways that I'm about to take on this summer.
How I'll be getting there: Toronto is only a short hour and forty five minute flight from the Big Apple, so I'll be flying United on Friday evening. My return is still somewhat TBD, but there's a chance a roadtrip is in the works.
Where I'll be staying: With so many of my fellow travel bloggers heading to Toronto for TBEX, I was overwhelmed. How would I find a hotel that was close enough to everyone?! Instead, on a genius of a whim, I teamed up with some of my favorites to form the ultimate blogger house. It's kind of like the Real World, but more wine and more debauchery. We found the perfect townhouse rental in downtown Toronto on FlipKey. It's even complete with a backyard, which is where I'm assuming Traveling Ted will be sleeping.

Images courtesy of Flipkey
I'm currently taking bets on which blogger will be the first to pass out and have mustaches glued to their face, courtesy of Lola. No, but like, seriously.
What I'll be doing: Most of my weekend I'll be TBEX-ing it up with my fellow bloggers. But, since I'm a first-timer in Toronto, I'm anxious to explore a new city. To all the Toronto natives and Toronto aficionados out there: what's a girl to do with only two quick nights in the city?
See you soon Toronto!
xo!
the wino
Save