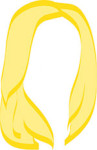 Good news, fellow travelers–the wino is back! I spent a very long December settling into my new abode, perfecting the domestic goddess within, and let's be honest, neglecting the Lazy Travelers a bit. But who can blame me! Those cookies weren't gonna bake themselves, am-I-right?
Yesterday, as the dust settled after a very whirlwind Christmas, it struck me–after what seemed like the hiatus of a lifetime, I was going to travel again! And where better to express my excitement than right here.
And so I write to you from the road to say that I am on my way to the Pocono Mountains for a (hopefully) snow filled winter getaway. I envision lots of time spent in sweatpants playing boardgames, and of course, copious amounts of red wine.
Pictures to follow. But until then, have a very happy new year, wherever you may be!
xo,
The wino