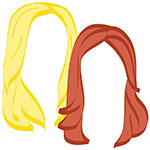 When we originally booked our trip to Geneva, we couldn't help but notice that our return flight included a four hour layover in Dublin. We immediately began scheming how to make the most of our brief layover… when we realized: there was a very real possibility that we wouldn't make it back onto our return flight to New York. Not because the airport isn't easily accessible to the city center–the complete opposite, actually–but because we knew we couldn't part with one of our favorite cities after such a short reunion.
Luckily, our friends at Aer Lingus stepped in and offered to sponsor our layover. We'd get extra time added to our trip and the chance to re-explore Dublin in less than 48 hours–win/win!
Landing in Dublin after fours day in Switzerland felt like coming home. It had been four years since we went on our first Irish adventure together, and we couldn't wait for a second chance to tear up our old stomping grounds.
Spoiler alert: mission accomplished.
Day One: Balbriggan & Dublin
One of our favorite things about Dublin is that it's not overwhelming to leave the city and spend some time exploring the countryside. On our last trip, we took a few days to drive across the country to Dingle. We knew from the moment we stepped off the plane that we wanted to get out of Dublin and into the Irish countryside, if only for a few hours.
What we saw: We rented a car through Argus Car Hire and drove up the coast to the seaside town of Balbriggan before heading to Ardgillan Castle for a tour of the estate. Note that during the winter months, the Ardgillan castle is closed on Mondays, though you can always explore the surrounding grounds and gardens.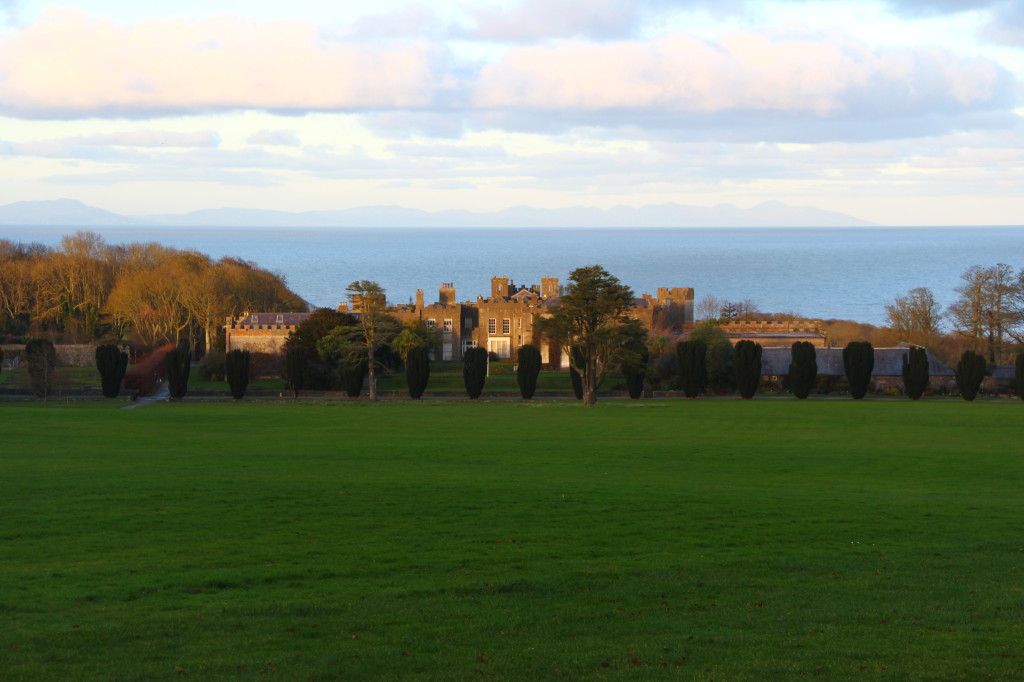 Ardgillan Castle
Where we stayed: The totally posh Westbury. You've heard us rave about our luxurious stay, but can we just say one more time? We heart The Westbury. Read our full review here via Mrs. O Around the World.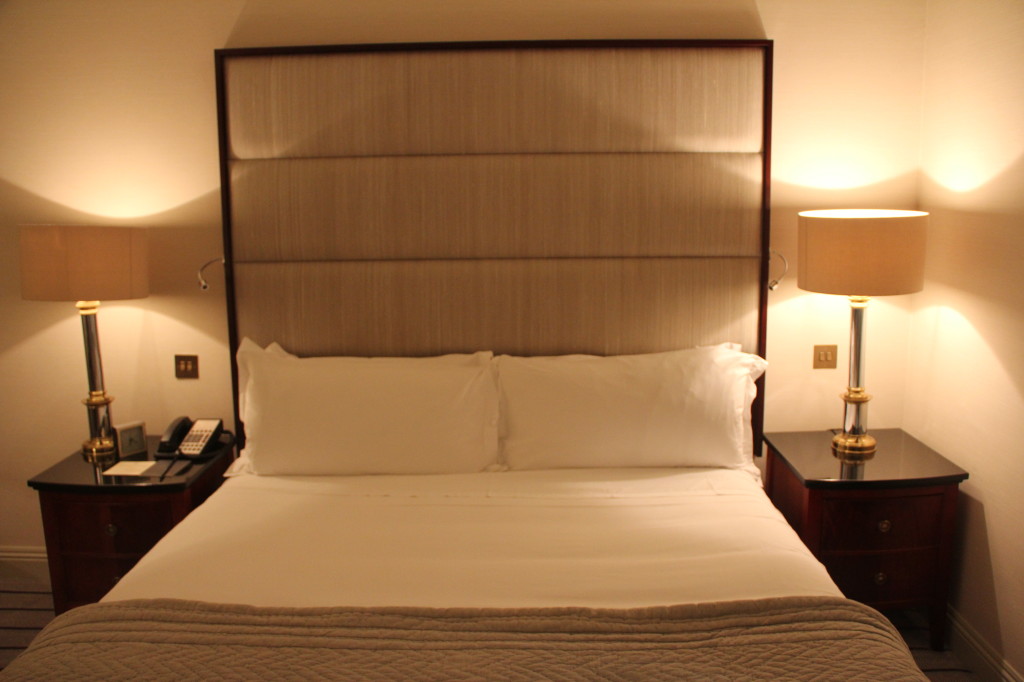 Sigh. We miss our rooms at The Westbury.
Where we ate: Lunched like a local on delicious burgers and over-sized chips at The Milestone Pub in Balbriggan, and then dined in style at Peploes in Dublin for dinner. In fact, we ate so much that we could only stop for one pint at Kehoe's before heading back to our hotel for bed.
Tip: Though we loved our tour of Ardgillan and the nearby Balbriggan, there are tons of other coastal towns worth a visit. Check out Howth, Trim, Dun Laoghaire, Dalkey, or Wicklow for other easily accessible escapes from Dublin's fair city. We also had a great experience with Argus Car Hire, who hooked us up with a car from Dooley Car Rentals. We're pretty sure the girl working at the desk was the friendliest person ever to work in an airport. Ever.
Day Two: Dublin
Day Two in Dublin started off a little slow (thanks a lot, insanely comfortable king-sized beds–please see above), but we finally managed to get ourselves up and out to enjoy the day. As Dublin is easily manageable on foot, we knew we just wanted to spend our time re-visiting some of our favorite neighborhoods.
What we saw: We strolled through the city, stopping along the way in pubs and shops and crossing items off our Christmas shopping lists. If your layover is short, it's completely feasible to hit the big stops, starting at Trinity College, making your way down Dame Street, and stopping for a pint in Temple Bar.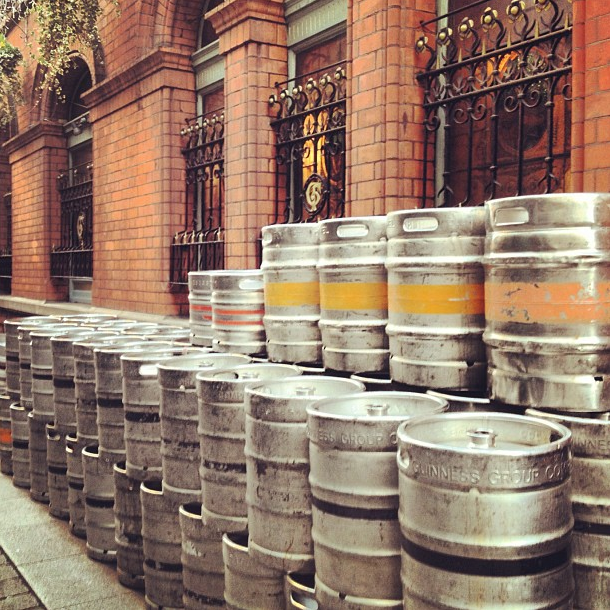 Where we ate (and drank): We had BIG plans for our second day of drinking and eating in Dublin, though we amended our itinerary slightly after the great full-belly disaster from Day One. We broke fast at one of our Dublin favorites, Queen of Tarts, and then walked off our morning carbs with a stroll through Christchurch and Temple Bar. After a pint at McDaids, we skipped lunch in favor of our afternoon tea at The Westbury, and then spent happy hour at the famous Brazen Head. Later, after a few pints with Fiona from Travel Edits, we indulged our drunk eats at Rick's burgers. Unbeatable.
Day Three: The Final Departure
What we saw: Our last morning kicked off with a tour of The Westbury's sister hotel, The Croke Park Hotel. We'll reveal more on this later, but we're pretty much Doyle fans for life.
Where we departed: We spent our last few hours in the Dublin Airport, which was, honestly, the first stable internet we'd had since Lausanne–and free! The romantic FaceTimed with the hubs, the wino caught up on Instagram–rarely is time spent waiting for your return flight so pleasant and productive. We should note that Aer Lingus has over 50 flights to destinations in the UK & Europe, and is the only airport in Europe to offer pre-clearance in emigration & customs prior to boarding. Unfortunately, our flight didn't qualify for pre-clearance, but we can only imagine the line-waiting pain it would have saved us in JFK.
We could have stayed in Ireland much longer than two days, but it was the perfect layover on our way out of Europe. So much so that we're debating tacking on two days in Dublin for every future trip to or from Europe. Yes, yes, this seems very logical.
xo!
the romantic & the wino
– Though much of our time in Dublin was sponsored, all opinions are 100% our own.