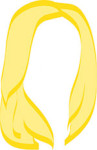 One thing I've learned in the years of living away from my hometown is that I LOVE entertaining out-of-town visitors. It seems like I am always counting down the days until the next weekend when one of my friends or family members comes to visit. Tomorrow, Mom and Gram are making the trek from Bucks County, PA for my first official visitors weekend in Rockville!
Though I'm not the one traveling, I almost feel these weekends are mini vacations. After all, they have all the same components of traveling:
Site-seeing
Having visitors gives me the motivation I need to see all the sites and attractions that I lazily skip over in my everyday routine. This weekend, we're going to try one of the Smithsonian Museums that we've never been to. My boyfriend is voting for the Holocaust Museum but I am pulling for the Spy Museum! (Is anyone else still totally hooked on Pan Am and kind of wish they were a CIA operative living in the sixties?! No? Just me?)
DC International Spy Museum
Good Meals
Hands down the best part of having visitors are the inevitable delicious meals you will consume (writers tip: the chances of these meals grows exponentially when the visitors happen to be parents or grandparents, as budgets are larger). I've been studying reviews on Yelp all week and I've narrowed down my selection to this top contender: Mussel Bar in Bethesda, Maryland.
Relaxation (and Hydration)
On any good vacation, you find time to relax and rejuvenate. During the down-time of a visitors weekend, you can normally find me and my guests lounging in the living room, rehydrating with a glass (or two) of wine and a spread of cheese. In a few months, all will be right with the world, as Dawson's Market is opening up around the corner from my apartment (I am honestly considering starting a small savings account for all the cheese funds I will inevitably need). This weekend, I'm putting my faith in Cheesetique in Alexandria.
Cheesetique Cheese Board
For those suffering from a lack of traveling, like me, having out-of-town visitors is a simple fix to help cure that wanderlust.
Have a great weekend, travelers, no matter where you are! I'll raise a glass to you!
xo,
the wino