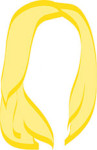 I'm seriously considering trying out for the next season of The Bachelor. I know, I know, I have a boyfriend or whatever, so why would I want to audition for the reality TV?
Here's why: every Monday for the past three weeks, I've been snuggling up on the couch sans boyfriend to enjoy two hours of the delightfully silly saga otherwise known as The Bachelor. And you know what I've discovered? These floozies get to travel all over the world for three months on someone else's dime!
Here's a selection of some of the places they've been in seasons past:

I meeean, come on. It just doesn't seem fair! I want in, and I want in now. Sure, I'd have to give up my boyfriend… and my dignity… and probably the chance of ever being taken seriously again. But its worth it for all those extra stamps on my passport. Right?
tv's next big thing,
the wino
Save