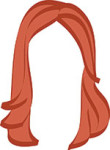 One year ago yesterday, I woke up a married lady, said goodbye to our friends and family who came to celebrate with us, shoved my face with leftover wedding cake (aka the only thing I ate in 24 hours), and took off for JFK, hand-in-hand with my new hubs. We had a whirlwind 15 day honeymoon in Cairo, Venice, Cinque Terre, Florence, and Rome (with a few random stops in between), and it's hard to believe that we're already moving into not-quite-newlywed status. So this weekend, we traded one city for another and celebrated.
We checked into our room at the Ritz-Carlton Philadelphia (merci beaucoup, corporate discounts)

…complete with an amazing view of City Hall from our corner room (whaadddup, William Penn?).
Thanks to the lovely staff at the Ritz asking "is this for a special occasion?" every time we turned a corner, we were upgraded to Club status. This meant a room on a higher floor, but more importantly, it meant all meals in the penthouse at no additional cost, complete with wine & macarons. Sooo what I'm saying is, I found heaven in Philadelphia. We had similar experiences on our honeymoon, so be sure to keep this in mind: make it clear if you're traveling for a special occasion! You don't have to be pushy about it, but definitely make a point of mentioning it when you make your reservation and again when you check-in. You'll feel less awkward about it after you find a bottle of prosecco greeting you in every room, I swear.
We followed our lunch up with massages at the spa at the Ritz. Not sure if I'd recommend it, but it was under construction and a little colder than I think they were expecting, so I wouldn't give it an automatic pass. But maybe wait to make a reservation until they've finished re-doing the space.
After our massages, we headed back to the room to get ready for dinner. Because I have zero patience and even less willpower, this quickly turned into gift exchange. Before you judge me too hard, this isn't because I'm greedy and want my gifts immediately. It's because I'm usually so excited to GIVE my gift that I've already been bursting for months for this moment and I can't wait any longer. You might find it annoying, hubs finds it endearing. Point for the romantic, ahthankyou.
Anyway, we had decided to follow traditional anniversary gift giving, and the first year is paper. Can you sense another theme in our gifts for one another?
On the left is my gift to hubs–a vintage map of Italy from the 40s, as a nod to our honeymoon. On the right if his gift to me–a Paris calendar, a Paris guidebook, and the best gift of all: a booklet hubs made himself explaining that in February, we'll be jetting off to Paris for a weekend!! I'm still in shock. And also a little upstaged, but I can handle that.
Followed by our gift giving, we relaxed at the hotel bar, 10 Arts, for a glass of wine before we left for dinner. It was the perfect place to reminisce about our own wedding because no less than three brides came into the hotel as we were sitting there. This was also where surprise #2 came. Last year at the wedding, we had a little bit of a problem with the shuttle company we used and long story short, this resulted in the promise of a "free limo ride" in Philadelphia within one year. We agreed that this would probably never happen for a variety of reasons, and Saturday morning I made a joke to hubs that we had forgotten to call the shuttle company to cash in on our limo ride. Sure enough, when we walked out of the Ritz, there was a white stretch limo waiting for us, complete with a driver that looked like Rachel Dratch wearing a curly mullet wig. It was nothing short of amazing.
Snuggled in the back seat of our ridiculously long car, we headed to the Water Works, where we had our first look before the wedding last year. We had a great time, but a few recommendations: definitely order the Philly Cheesesteak Phyllo Rolls and the Arctic Char, skip the Crème Brûlèe. Also, I would recommend going there on a week night or Sunday instead of a Saturday night. It's also an event venue and it turned out that they had two other events happening that night, so it was a little strange to be there eating dinner.
After dinner, much to Rachel Dratch's disappointment, we decided we just wanted to head back to the hotel. Before shutting the door to the limo, she said "I have some red wine in the trunk if you'd like!" and brought out a half empty bottle of cabernet. So really, when I thought the limo experience couldn't get any better, I was wrong.
Back at our hotel room, we opened the curtains to find this:
The next morning, we woke up bright and early (which is very unlike us, but it happened) and went up to the Club again for a little breakfast before walking around town.
During our stroll, we stumbled upon Philadelphia's Magic Gardens. We thought about walking through but right as we were about to, a GIANT tour bus pulled up. The gardens are tiny and we didn't really imagine it'd be that fun to wander around banging against fifty eastern Europeans, lovely as everyone seemed.
After wandering around a bit, we reached our destination and had an amazing brunch at Creperie Beau Monde. It's a little off the beaten track but right around the corner from the main strip of South Street and a super easy walk from downtown. And, with our future trip to Paris now only months away, I was definitely up for crêpes.
Our weekend wrapped up with a quick stop at my parents' house to pick up our cake, and a scenic drive through Bucks County, including a hot air balloon siting! I obviously wanted to follow it forever, but apparently we had to get home. Blah blah blah.
And of course, as with every weekend getaway, before we knew it we were back at the Lincoln Tunnel, on our way home.
Don't worry though–we didn't forget the most important part. What traditional anniversary celebration weekend would be complete without the top layer of our cake? As the hubs pointed out "I've had worse cake that ISN'T a year old…"
Thanks for a perfect weekend hubs. Here's to at least a hundred more anniversaries.
xo,
– all photos are my own