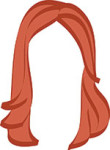 Without getting too mushy, this year has been one of our very best to date — and I don't say this lightly, because the competition is tough for that title. Though the hubs and I arrived in London in 2014, it was in 2015 that we finally settled into our life here. Now, just over a year after we made our move across the Channel, we're thrilled to have found a city that we think will stick. You know, unless they kick us out.
2015 is also the year we officially decided we're ready to extend our little family, and most recently, on September 18, we celebrated five years of married life. Five years!
Like most big life events, it feels like our wedding was both five minutes ago…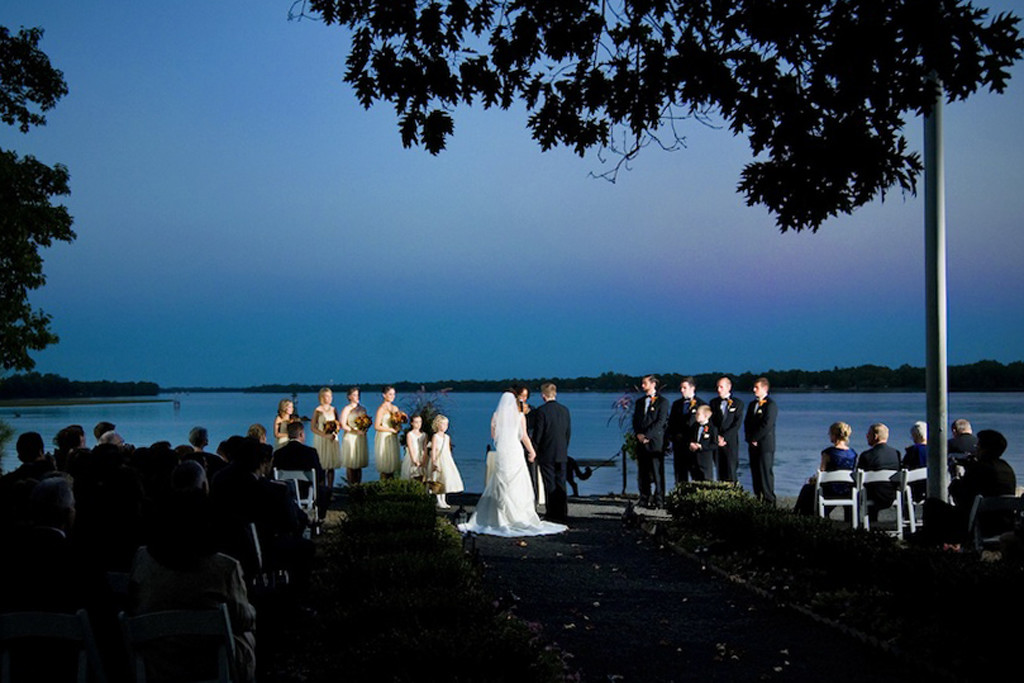 …and five hundred bajillion years ago. Approximately. Especially when I see pictures like this: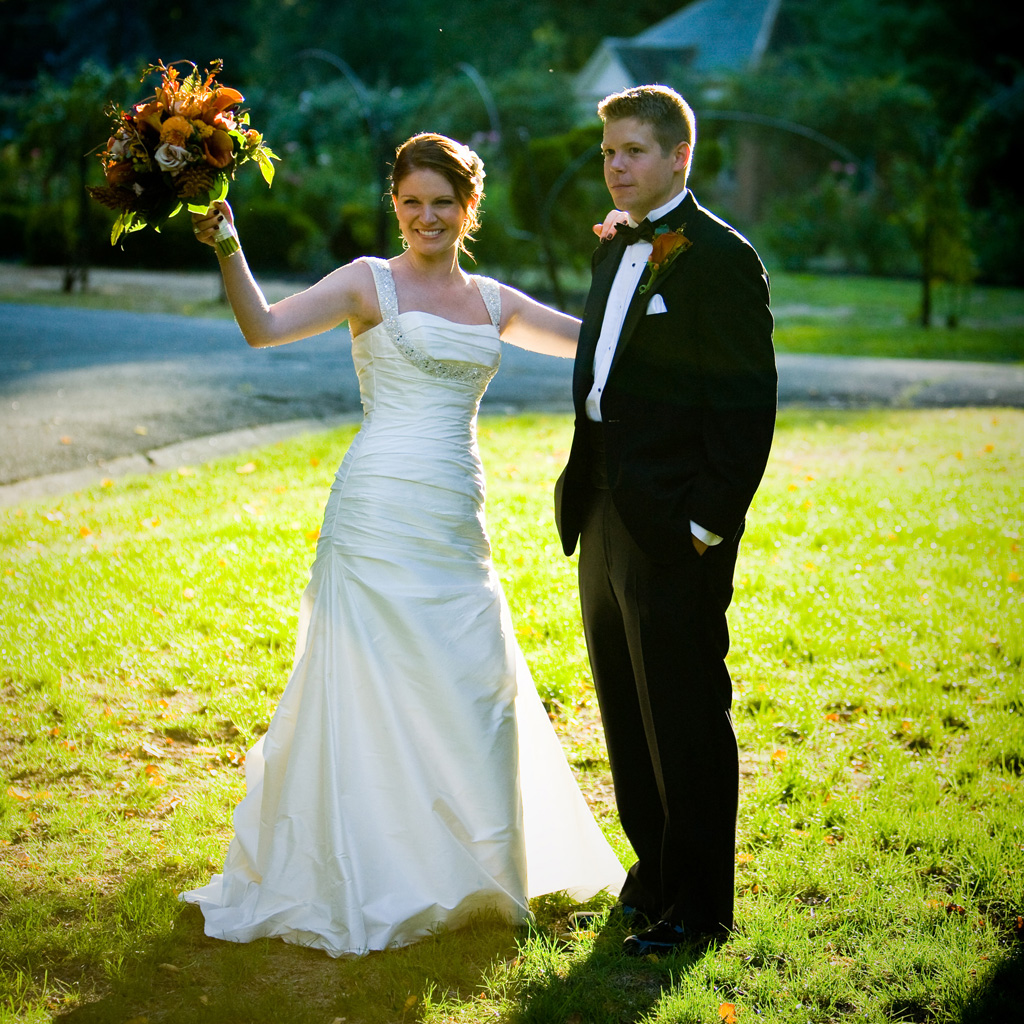 wedding photos via lowell swartley photography
BABIES. HAVING BABIES.
Never the type to ignore a reason to celebrate, we decided that this September warranted a return to one of our most favorite countries: Italy. Having first visited Tuscany during our honeymoon, it was an easy decision, even if my current status meant I couldn't enjoy the local wine. No matter, because what I lacked in Chianti, I would GLADLY make up for in mozzarella.
Because we didn't do much more than drive around in our rental car and explore a few local towns, I don't have much to report back. Mainly, I plan to inundate you with pretty pics in the hopes of convincing you that a trip to the region should be in your near future, too.
You're welcome.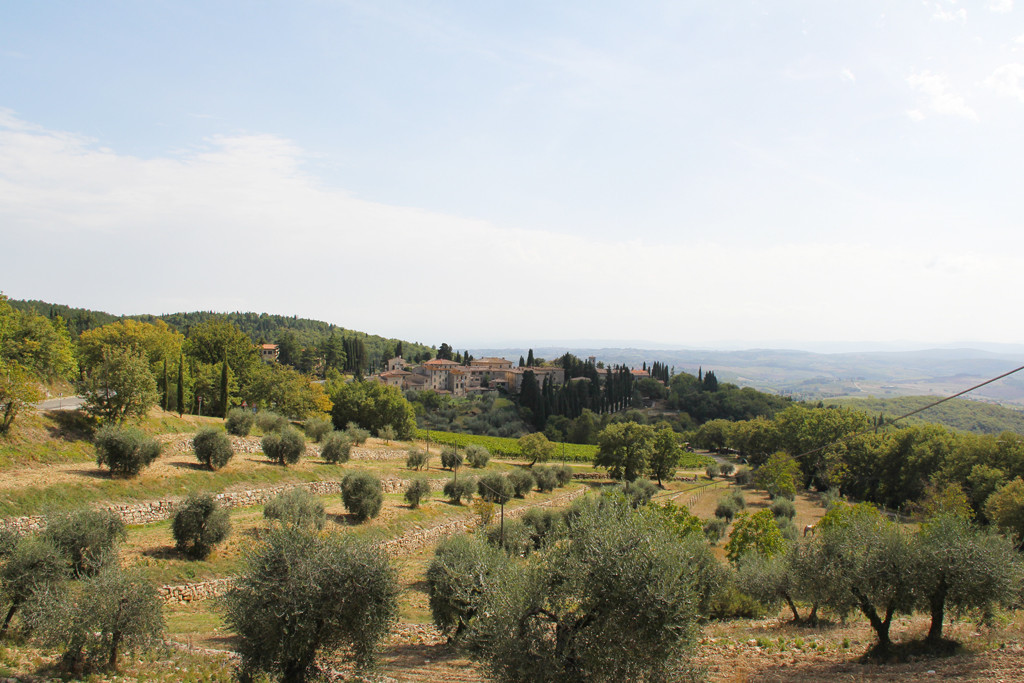 Before arriving in Chianti, however, we landed in Pisa, where we grabbed our rental car and hightailed it for Florence. Driving in Italy is extremely tricky, because many of the cities have designated ZTL's — Zona a Traffico Limitato, or limited traffic zones. They're horribly marked and you can easily end up in one without realizing it, which definitely happened to us in Pisa on our way out. We're patiently waiting for the traffic ticket to get mailed to us, because they don't pull you over in Europe, you just get mailed an angry letter demanding payment… sometimes up to five months after the fact. Fun times!
In Florence, however, we followed all the rules and found a parking garage underneath the main train station without any problems. This website is far more helpful than I can be on the subject, because all I can really tell you is that parking in Florence is a bitch.
We made it work in the name of pasta at Acqua al Due and later, gelato and a stroll along the Arno.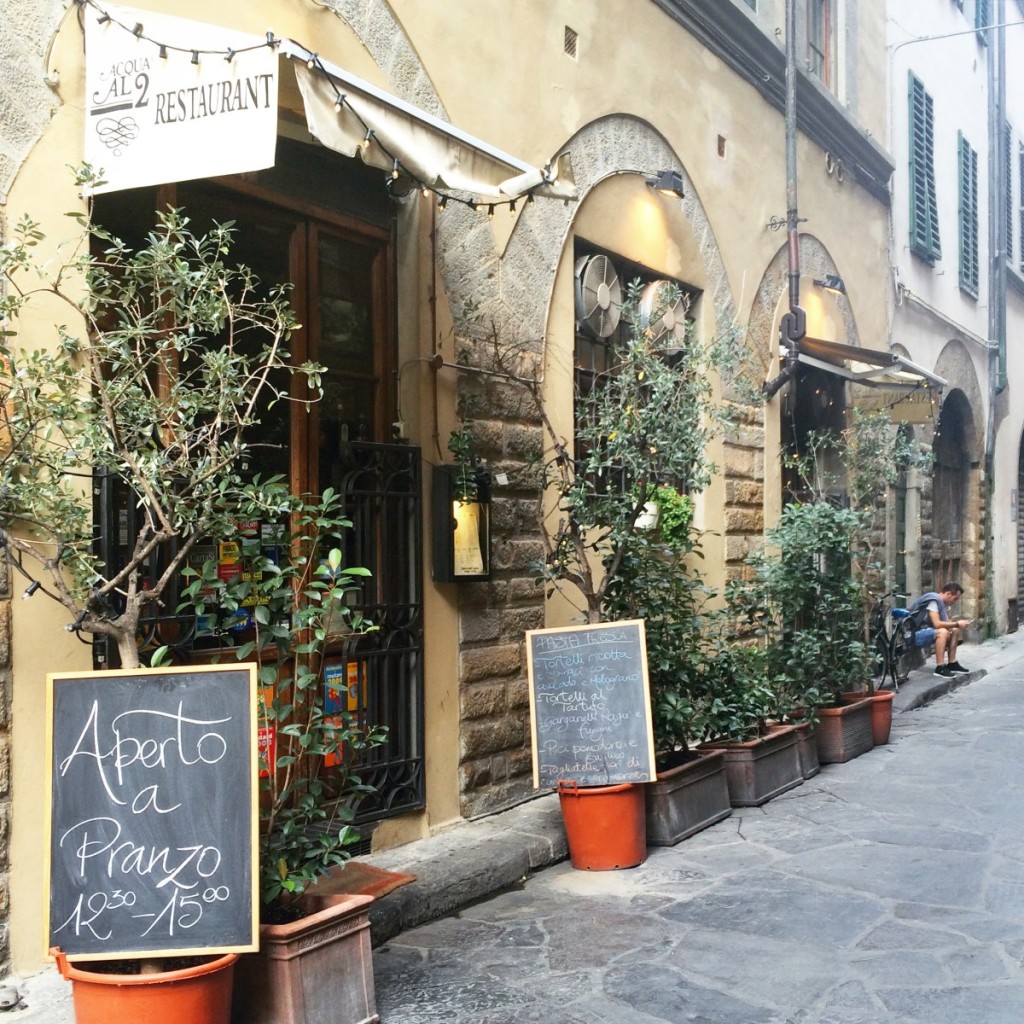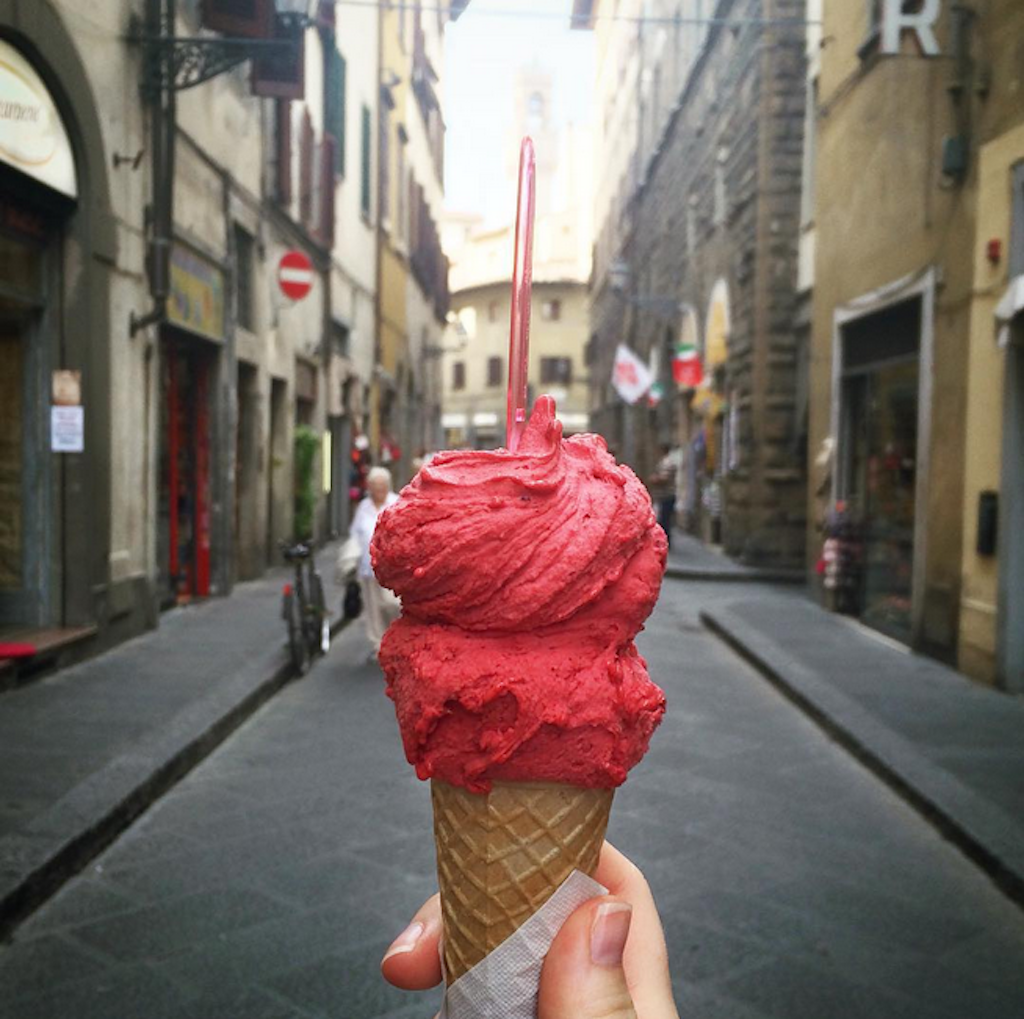 photo via instagram | @lazytravelers
We found our hotel through Mr. & Mrs. Smith and, though it pains me to say it, it wasn't great. The positives? The villa itself was as beautiful as we'd hoped, and its location in Montevarchi was ideal (though a car is 100% necessary). Also, this was the view from our room: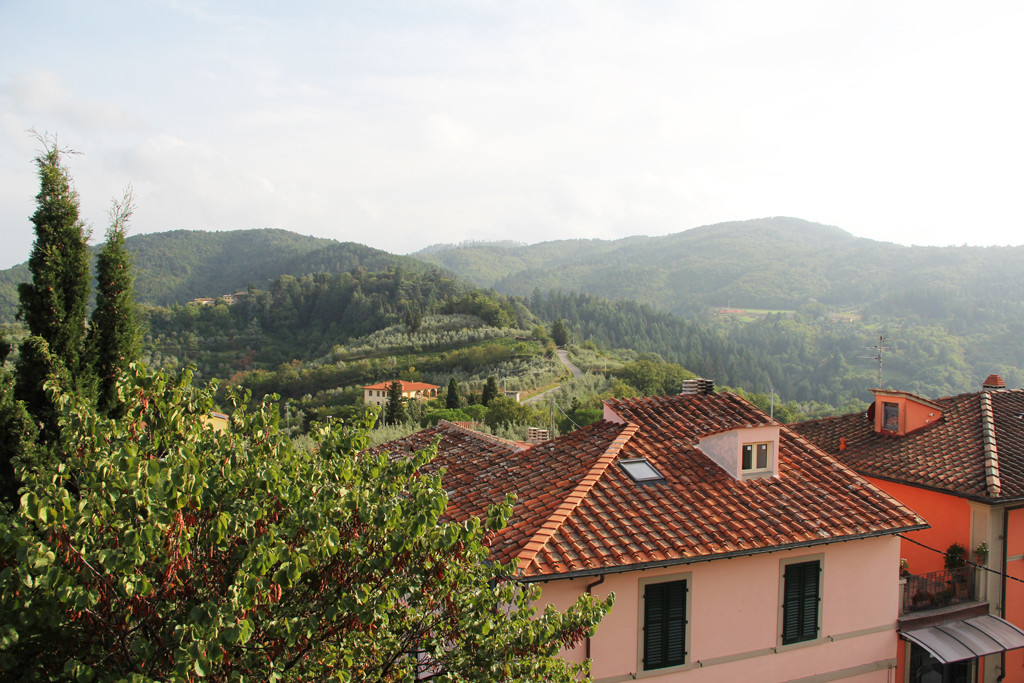 And, in the opposite direction, this was our sunset every night:
Unfortunately, the staff was more than lacking. It felt a bit like a bunch of friends decided to open a hotel together, but they all wanted to be manager and none wanted to actually wait on the guests. Our most infuriating exchange happened over dinner, when our waiter — who had also been our doorman, porter and concierge at various times — brought me a dish that we were both 150% positive I didn't order. We let him know, and he indignantly told me he wished he could go back in time and show me that this is exactly what I ordered. Ahwhatnow?
Anyway, I'd say it's a skip, but it's also possible we just had poor luck.
Our room, however, was massive, and the perfect place to relax after a long day of village-hopping and cheese-eating: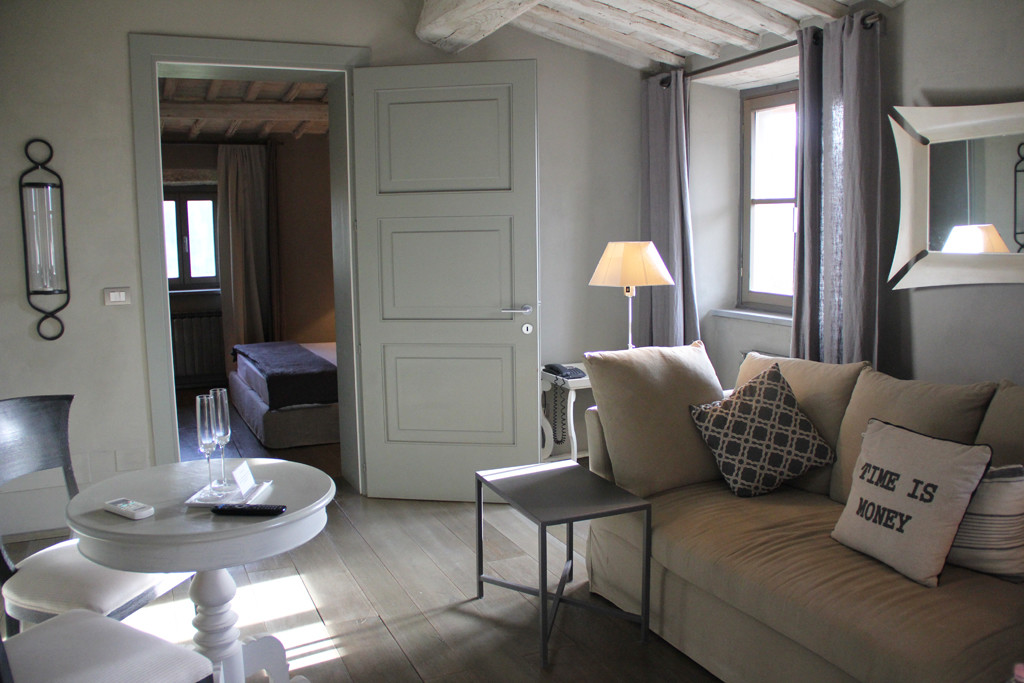 When we weren't at the hotel (which was most of the time, honestly), we were exploring the villages of Radda in Chianti, Gaiole in Chianti, and Castellina in Chianti. I'm not being redundant, these are all the official town names.
Radda was my favorite, and on our way there, we randomly stopped at the most adorable farm, Poggi del Chianti, where we chatted with the winemaker and had some wine, bread & olive oil.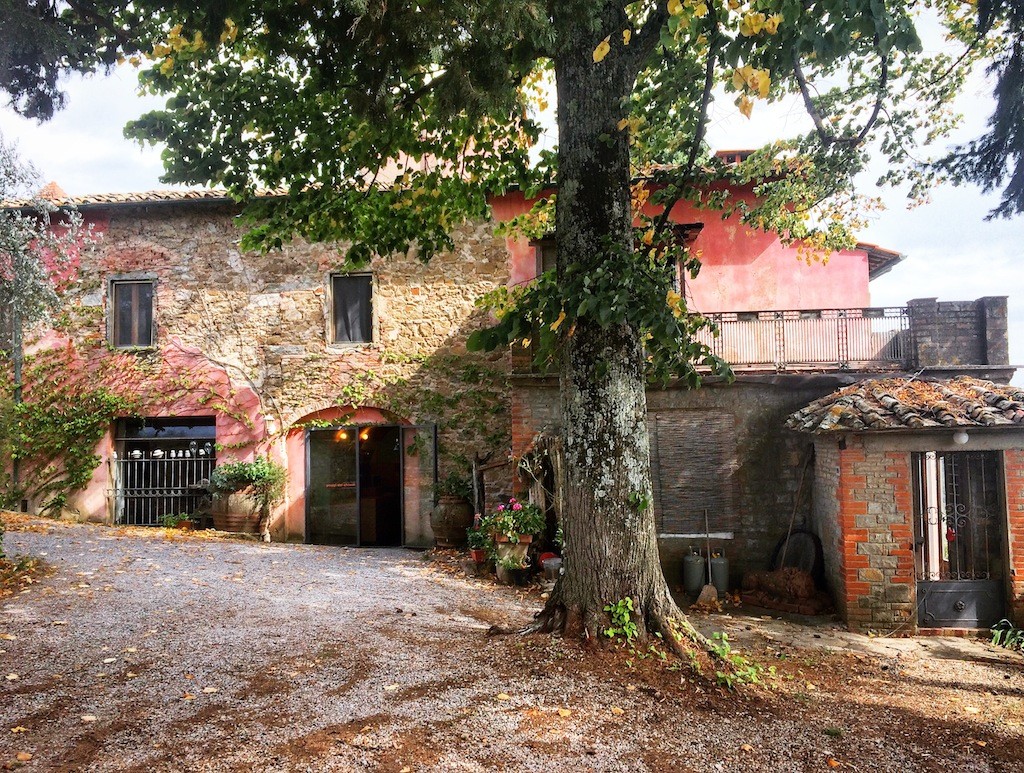 photo via instagram | @lazytravelers
Never fear, some came home with us to enjoy on our sixth anniversary, when I'll be back in action (and probably a very cheap date).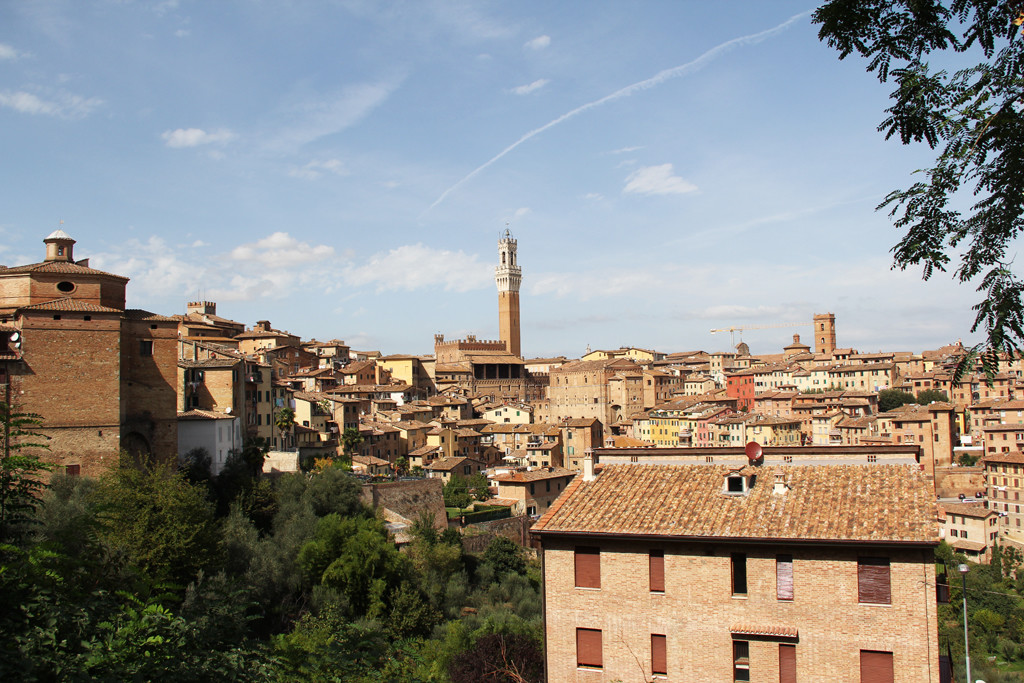 We also took a little detour to Siena, where we walked around the city walls for a few hours and stopped for lunch at Trattoria la Torre. This place won me over immediately, because as soon as we sat down, they asked us which of three types of freshly made pasta we wanted, and which of three types of sauce. It was simple and delicious and I just want to live on homemade pasta, is that so much to ask??
We carried along on our tour of Chianti every day, waking up early for breakfast at the villa before hitting the road, stopping as we pleased. Another notable stop along the way was Ristorante Oltre Il Giardino, which served amazing pasta and this view for lunch: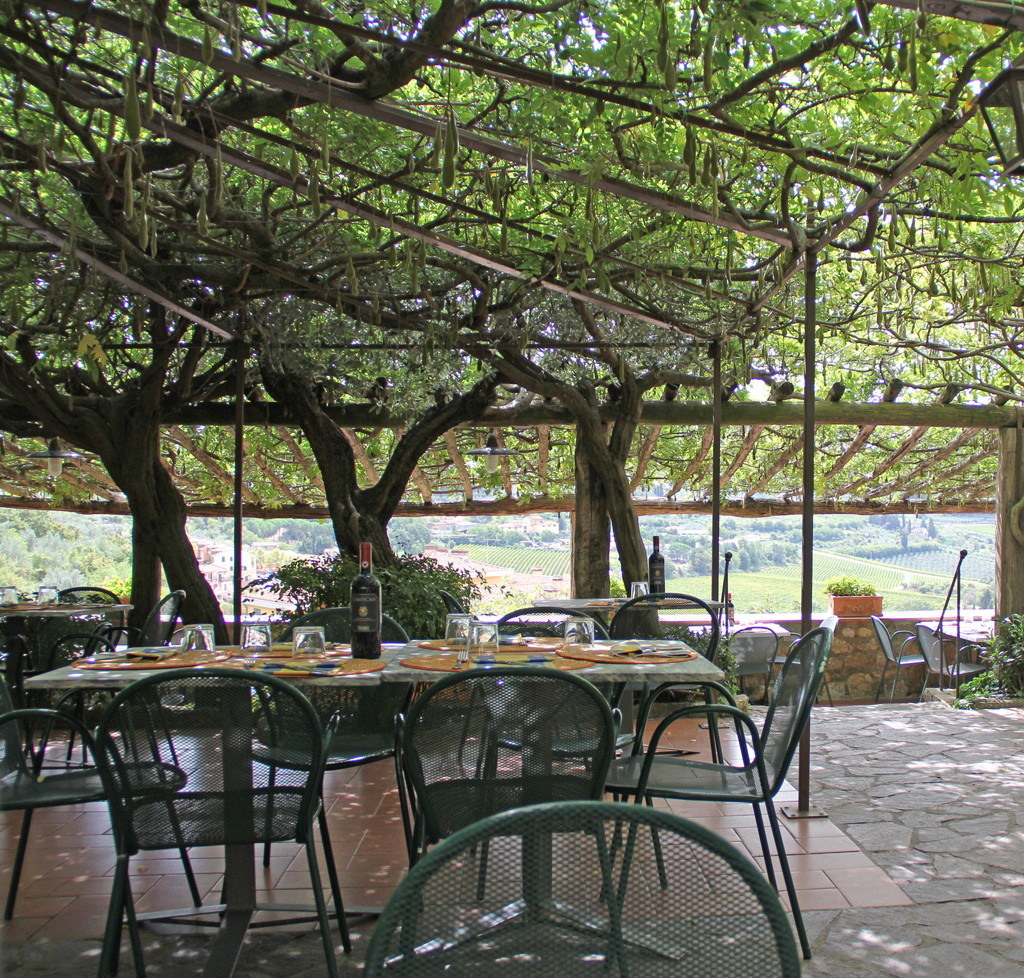 We got more than a little lucky with our timing — we hadn't made a reservation but still nabbed a table, and about 5 minutes after I snapped this, the place was packed.
We also explored the grounds of Castello di Ama, which is pretty much where I want to live when I grow up. The hubs had a glass of their wine while we explored, and based on his review, ordering a few bottles is on our to do list.
It's safe to say that by the end of our little long weekend away (about 4.5 days in total), we were completely relaxed — and well-fed.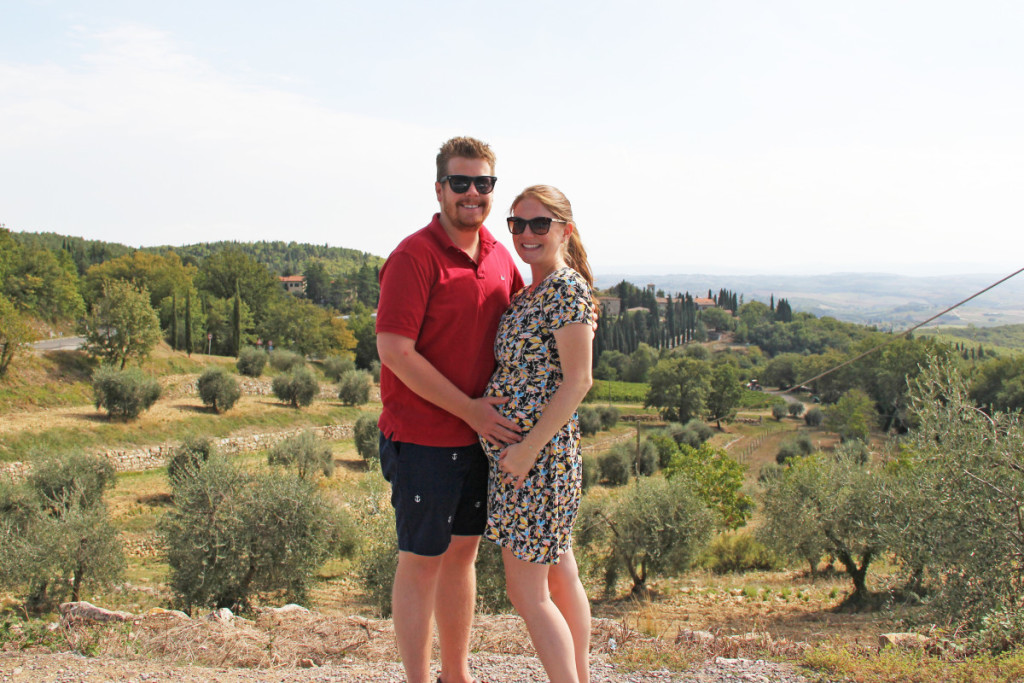 It wasn't our first time in Tuscany, and we're positive it won't be our last. AND, maybe next time we'll have baby in tow?!
xo!
the romantic