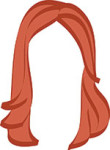 Back in July, I declared Christmas to be my first real pregnancy craving. I don't know if it's because we never really had a summer in London, but I was more than ready to unpack my coziest sweaters — er… cosiest jumpers, if I'm tryna fit in around here — and fast forward to December.
Because I don't have a time machine, the hubs indulged me with the next best thing: planning beaucoup de festivities. We agreed on a date night in Hyde Park's Winter Wonderland (it's weird! go on a Monday!), booked tickets to Handel's Messiah at Royal Albert Hall (hard pass, go to one of the Carols by Candlelight concerts instead), and reserved a spot for Dennis Severs' House. We're peppering in lots of decor scouting and wishing I could ice skate at Somerset House, but the thing I've been most, most excited for?? Kicking off the entire season with a return to The Cotswolds!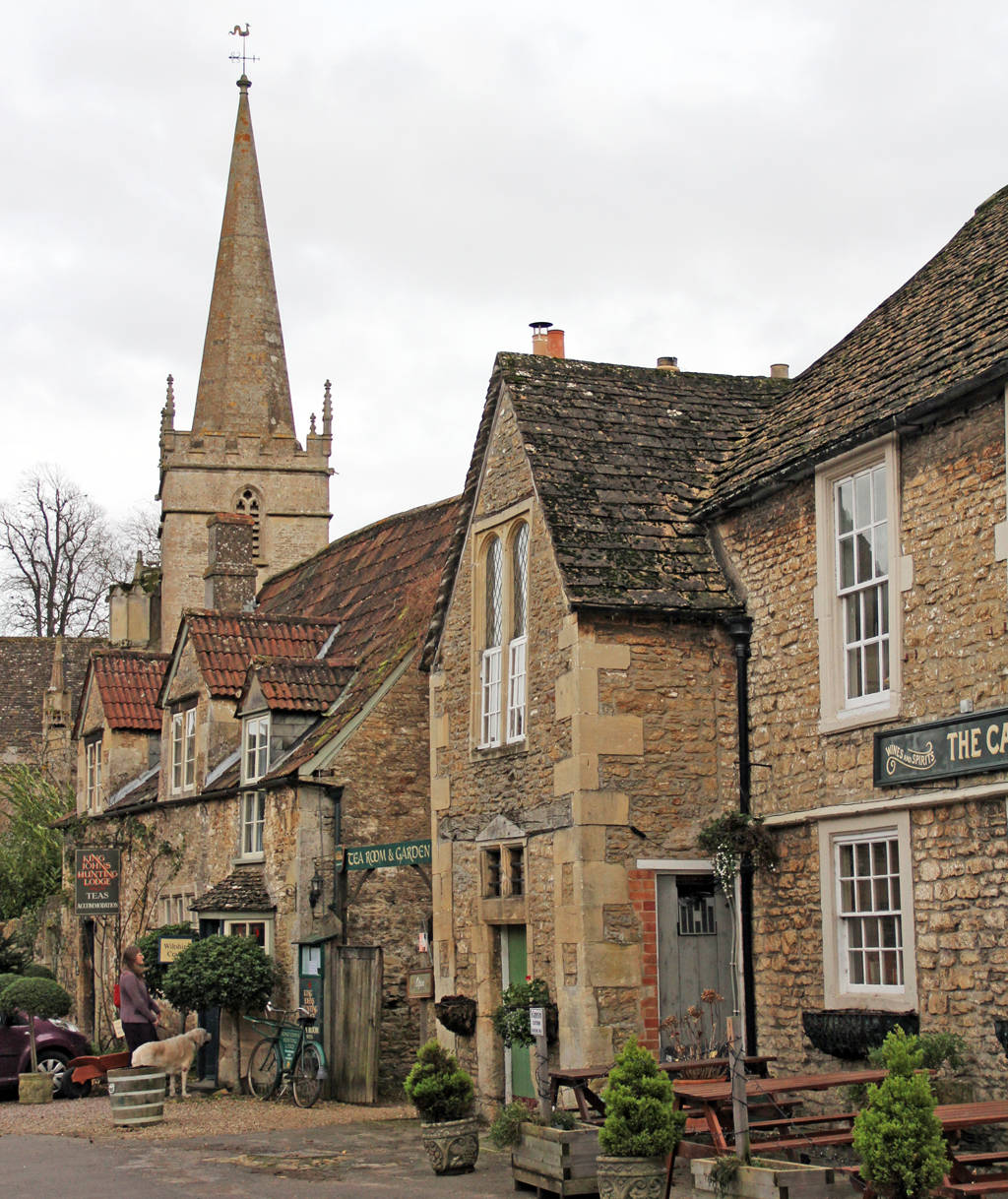 If you were here for our first trip last autumn, you may recall that our hotel was…. not the best. We decided if we were going to head back, we wanted to head further south and explore a few new villages, and stay somewhere we knew wouldn't let us down.
Enter: Whatley Manor.
But I'll get to that in a second!
Remember how we moved to a new flat the Tuesday after #LTfriendsgiving? And it was stressful and insane, but ultimately all for the best? WELP, it turns out that booking a trip the weekend after you move also sounds stressful and insane, but is also! ultimately for the best! It ended up being an ideal little escape from our growing to do list, and we returned to our new home feeling relaxed, refreshed and ready to nest. I'm telling you, The Cotswolds are magic.
We decided to kick off this trip with a visit to the Christmas markets in Bath, which we hear are among the best in the UK. I couldn't tell you, because we noped right on out of there SO FAST. There were so. many. people.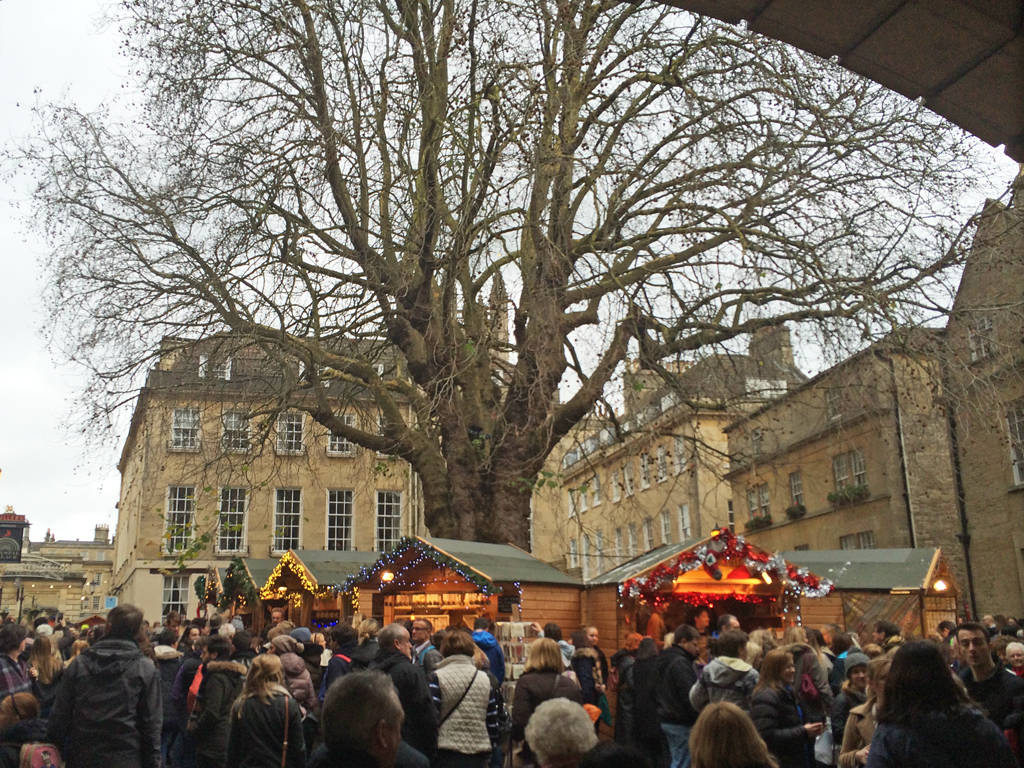 I did not have the patience nor the energy nor the blood sugar levels. Bath is adorable, so we will be returning… but probably in the spring when there are less people who might get punched by yours truly.
No matter, because next on our list was the scenic village of Lacock where, yes, we used our extensive Frenglish to be as immature about that name as you'd expect. This was the perfect stop, as Lacock was small and manageable (that's what she said), and home to the most perfect little pub, The Red Lion, complete with an open fire.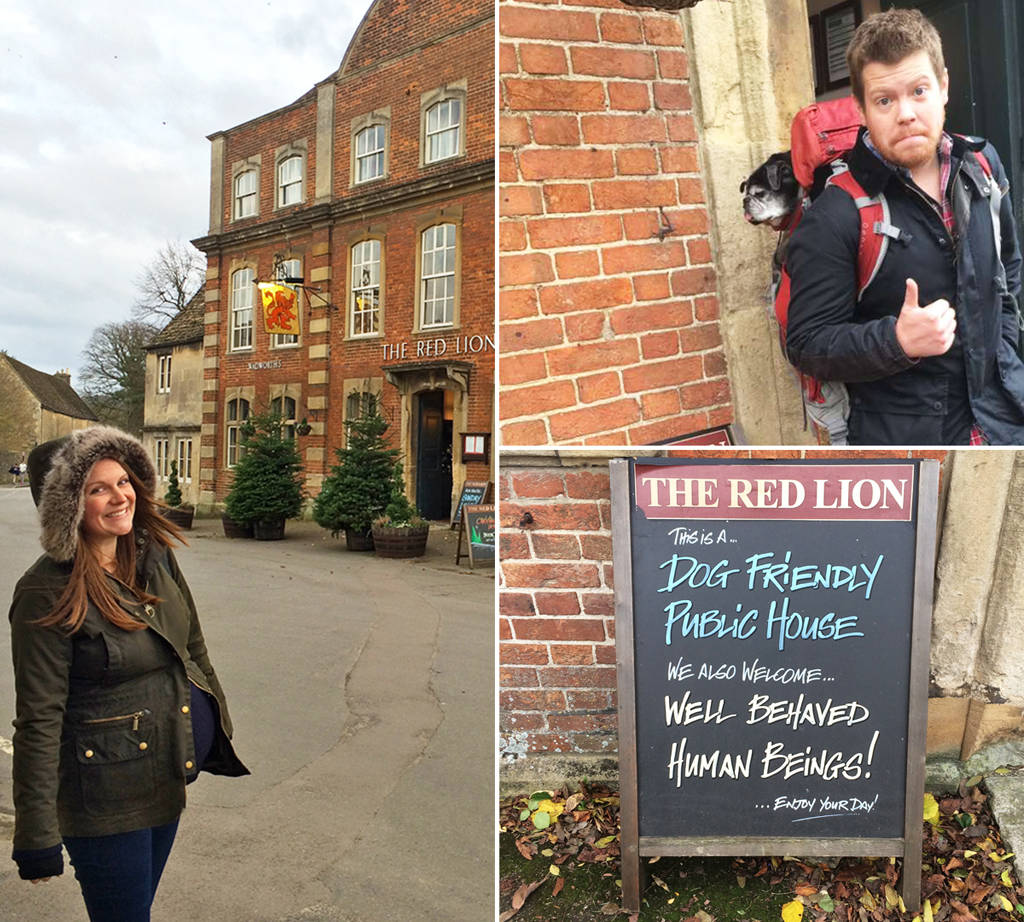 Is your favorite part of this photo: a) my failed attempt to turn a regular Barbour jacket into a maternity Barbour jacket; b) the hubs's face; c) the bug's level of having it sitting firmly at NOT; d) the red lion's puppy love or e) all of the above?
We strolled around a bit after lunch, and if you visit Lacock and feel like the whole thing is straight out of a movie… that's because it is! This 13th-century village has been used in Harry Potter and Downton Abbey and a whole bunch of other things that I didn't care about after Harry Potter and Downton Abbey. It's quaint and charming and I fully recommend it.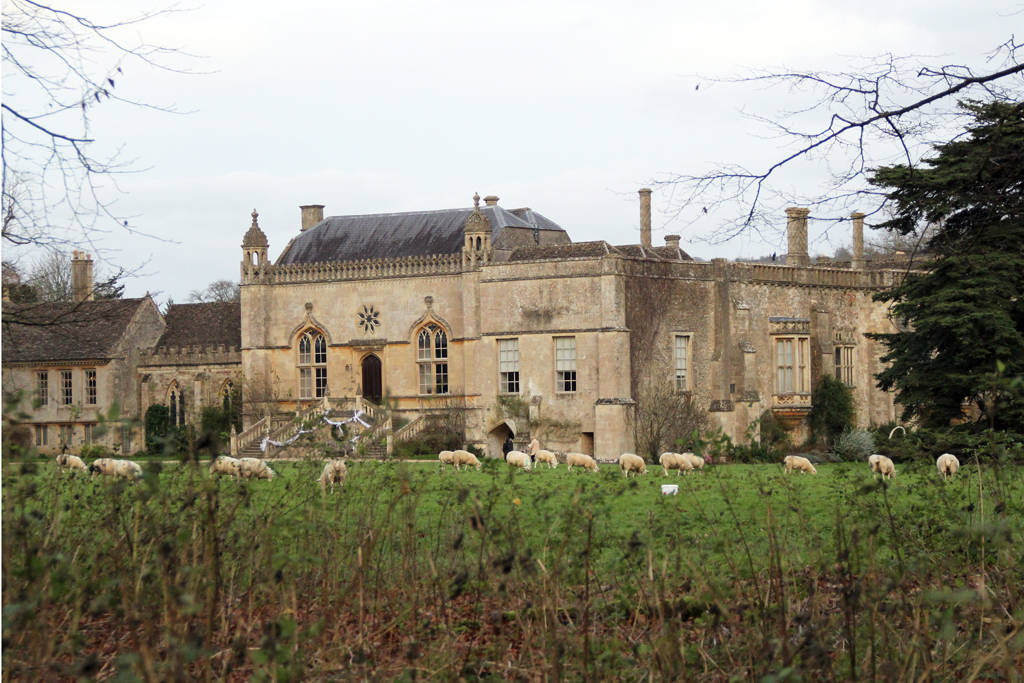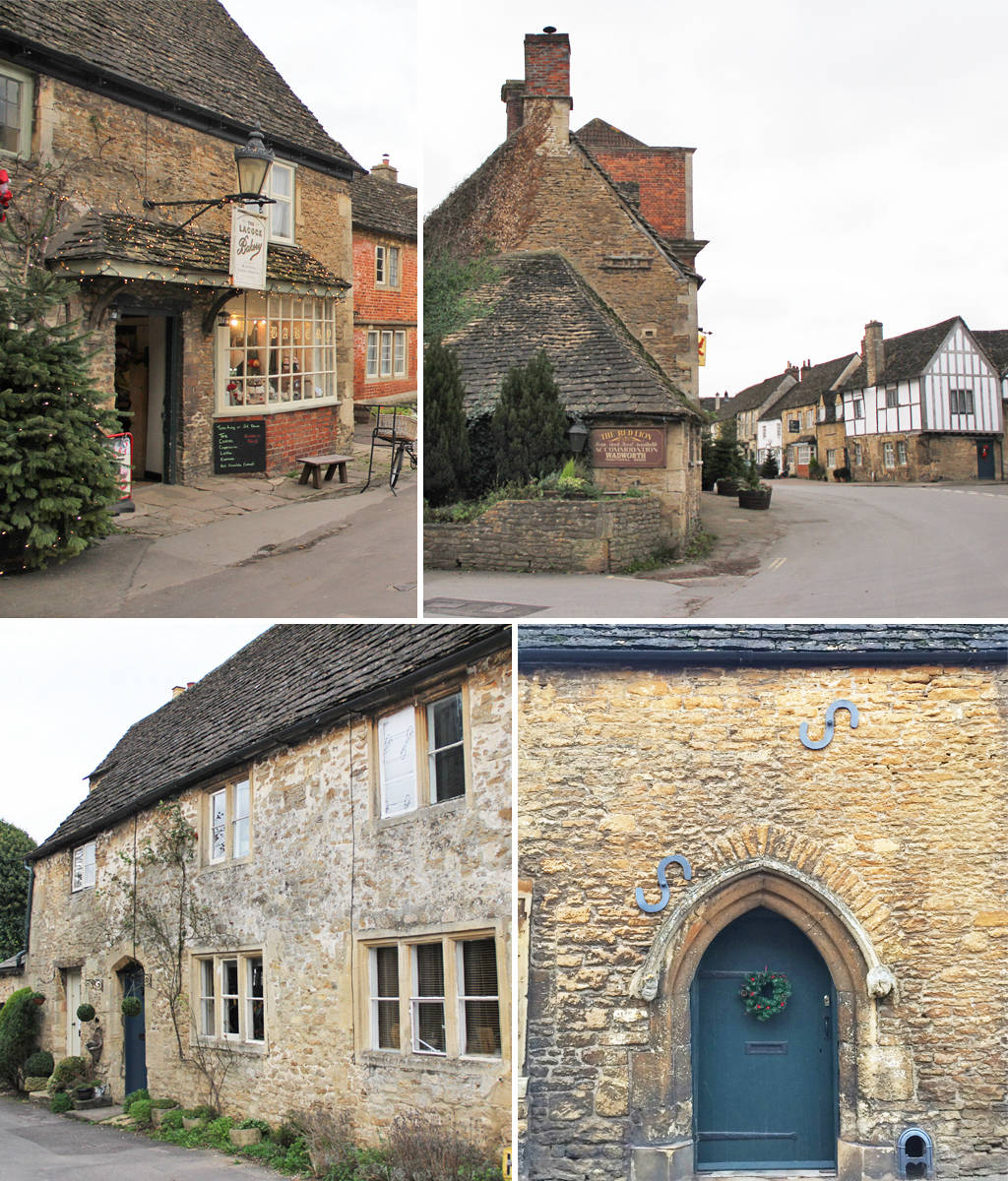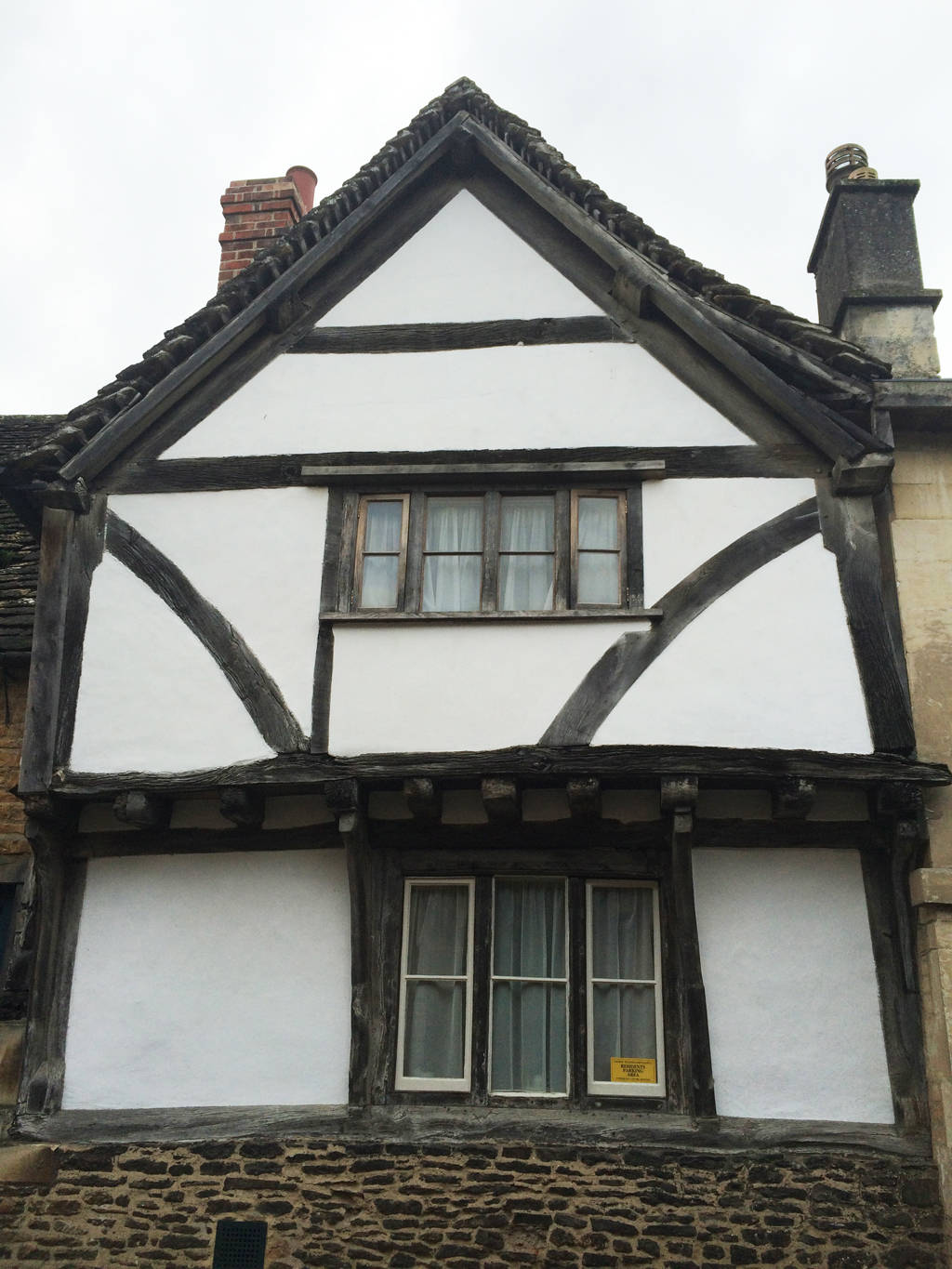 After lunch, however, we were officially ready to get to our hotel and settle in for the night. We made our way to Whatley Manor, and a choir of angels sang as we rolled down the driveway.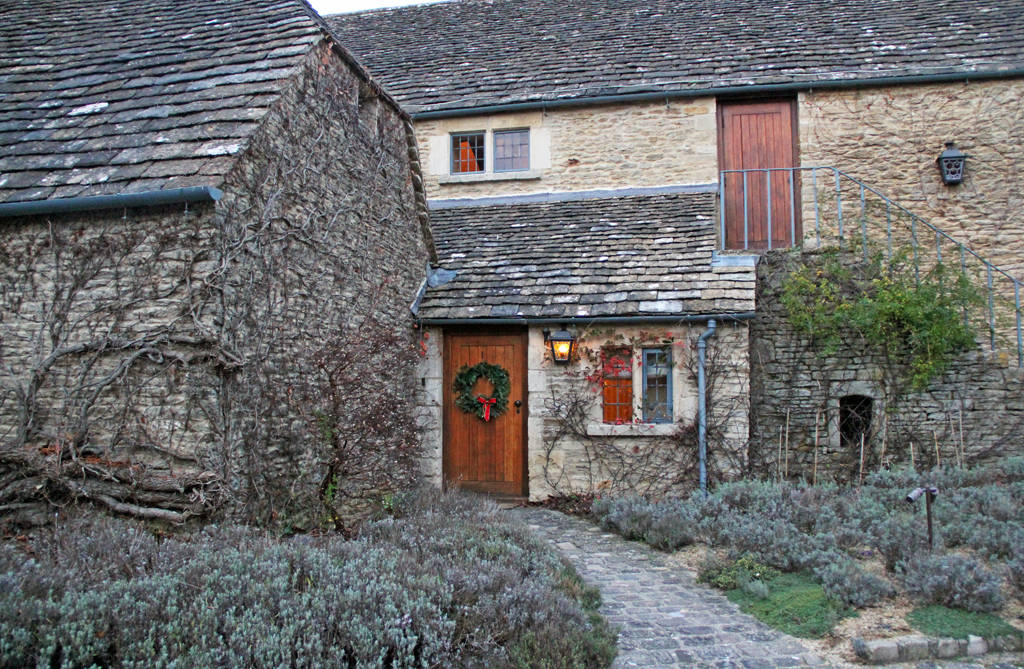 We checked in to find a pile of treats waiting for the bug, who was interested in nothing other than the meat-flavored assortment of love waiting for him. I tried to get a pic of him enjoying his presents, but he was moving faster than I've seen this 15 year old lump of pug move in a long, long time. Sooo instead, you get to see a blurry pic of him chowing down. Ya welcome.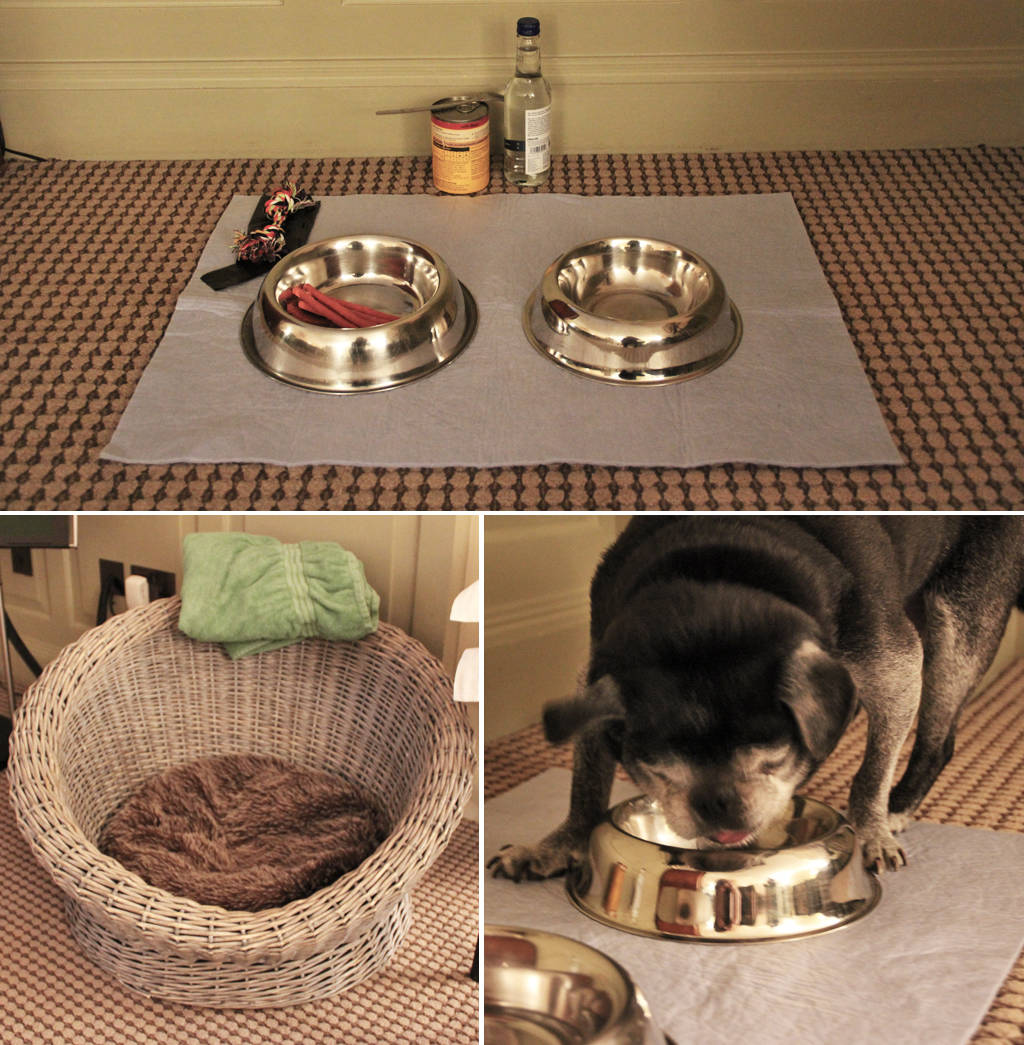 All of the pet-friendly rooms are on the ground floor, with garden access. This was definitely a huge plus, though I had read in advance that these rooms also aren't decorated as nicely as the other rooms in the house. I'd tend to agree that they could use a decor update, but our suite was spacious and comfortable, and I slept better than I have in MONTHS, so I seriously cannot complain. If anything, I'd say it just wasn't really my personal style, but I thought it fit with the general feel of the hotel well enough.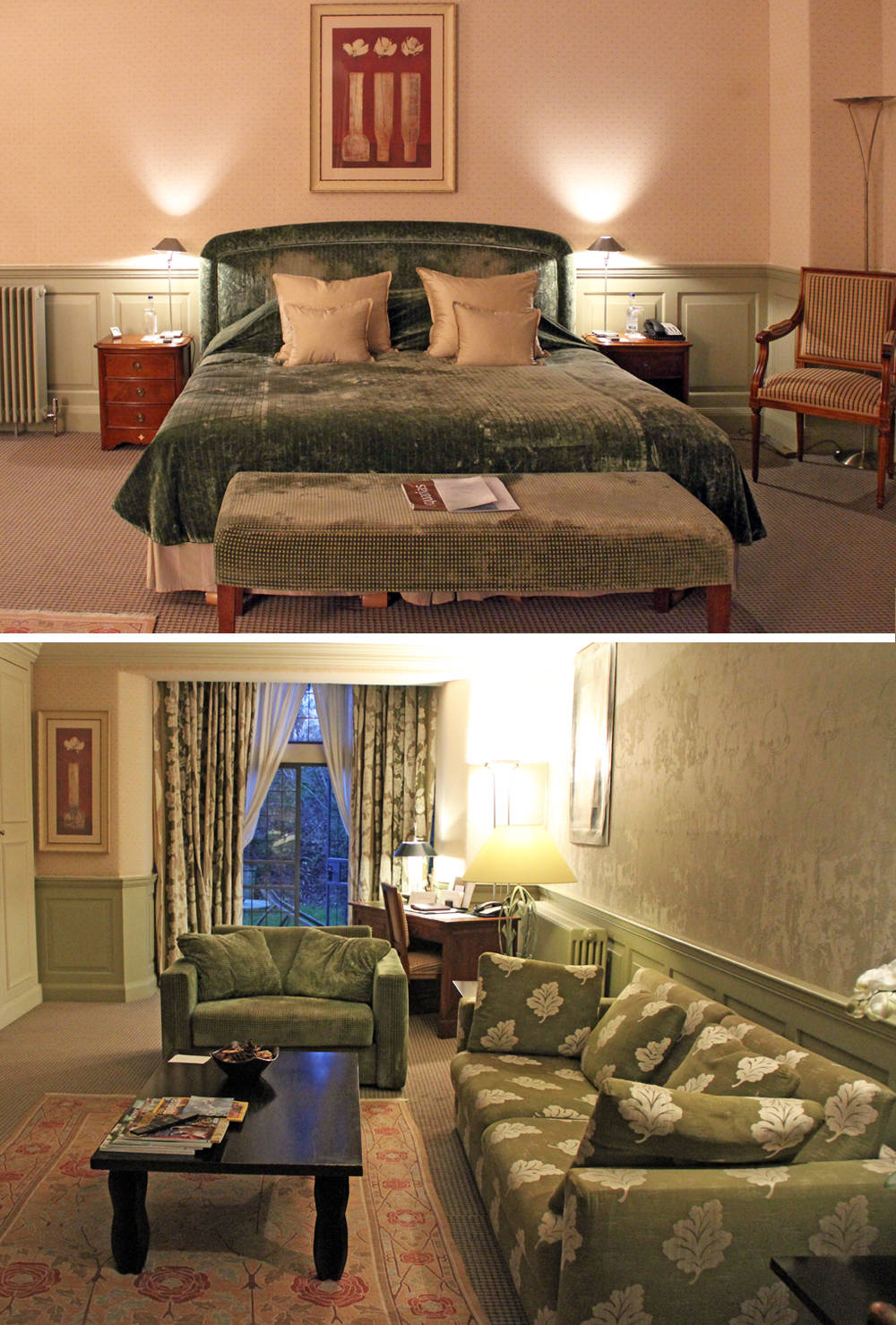 I also stupidly did not get a photo of the bathroom, but that was the definite highlight. It's hard to get a nice bathroom photo though, no? However, best of all was the hallway leading us there… check out this display of wellies and wool blankets for anyone interested in taking a wintertime stroll around the gardens!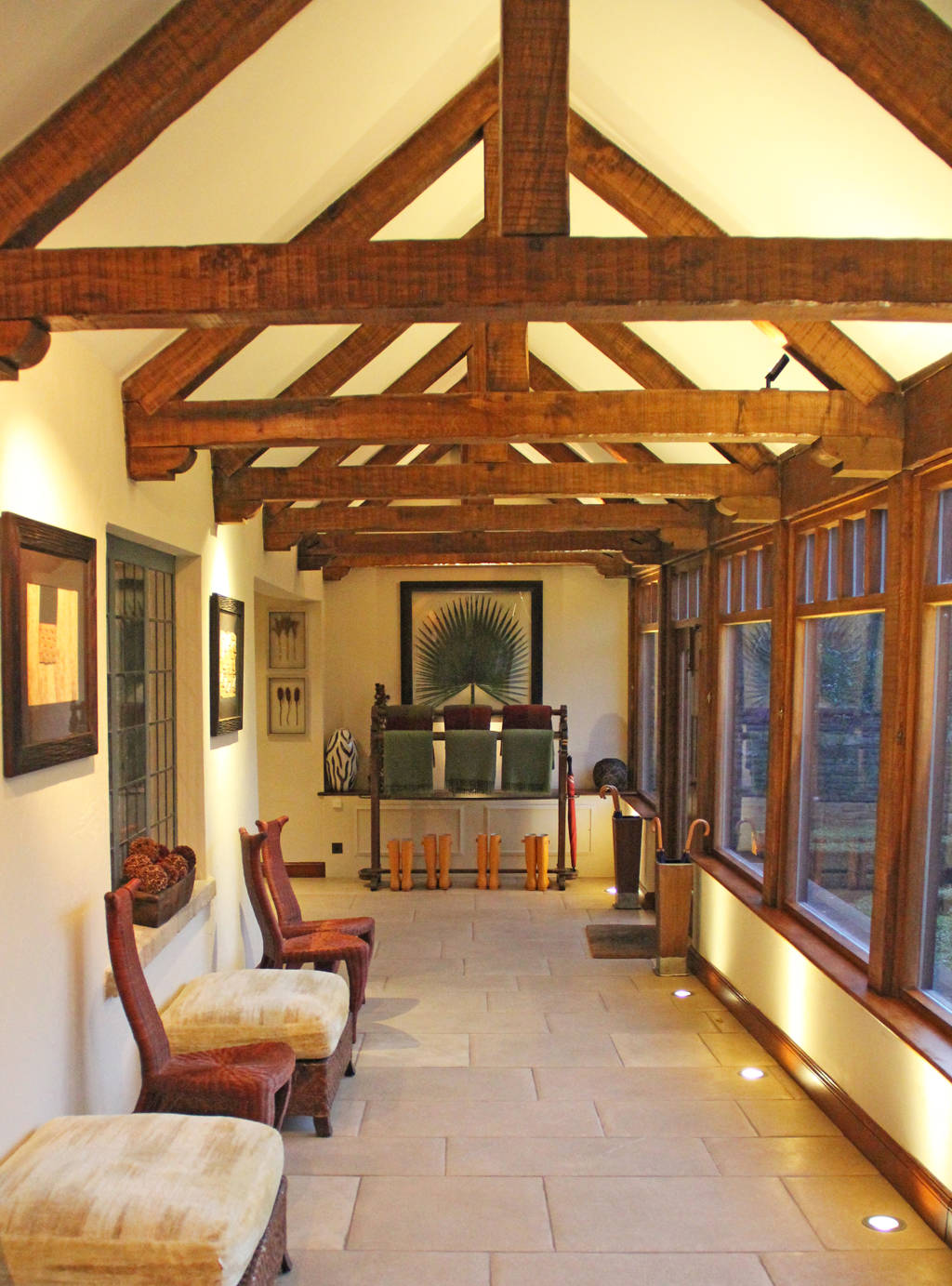 After we dropped our bags and bug tried to eat his weight in meat sticks (which we had to eventually hide from him), we were whisked off for a full tour of the manor, which includes a spa, a bistro, a lounge/bar and a Michelin-starred restaurant, as well as a private cinema and a ton of gardens that any 4-legged guests are welcome to roam with their 2-legged counterparts. My favorite, though? Seeing the manor all decked out for the holidays, natch.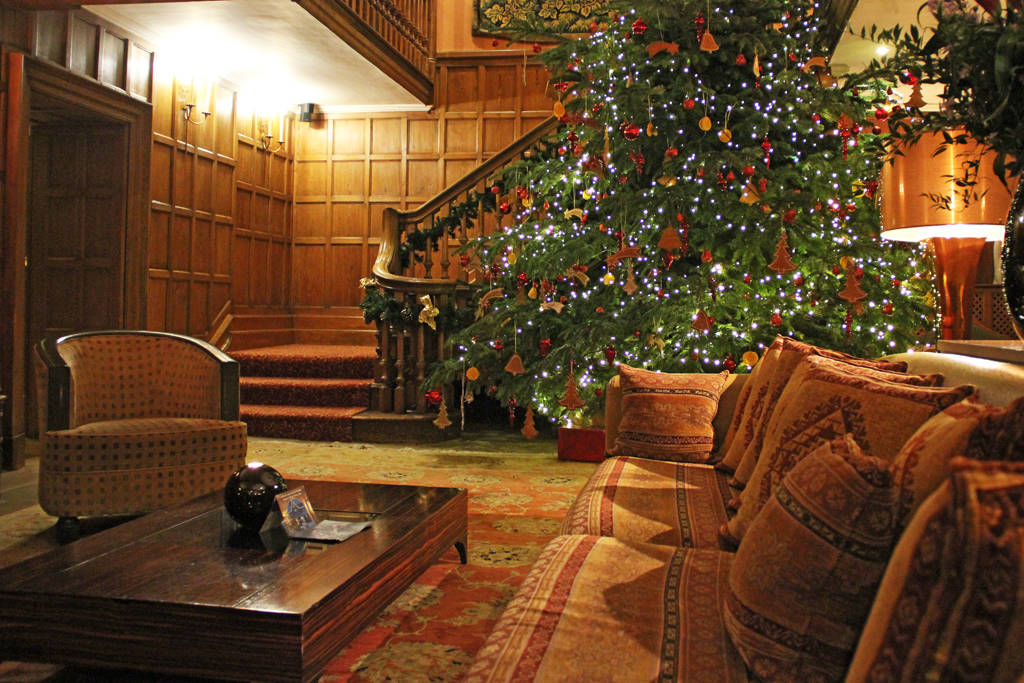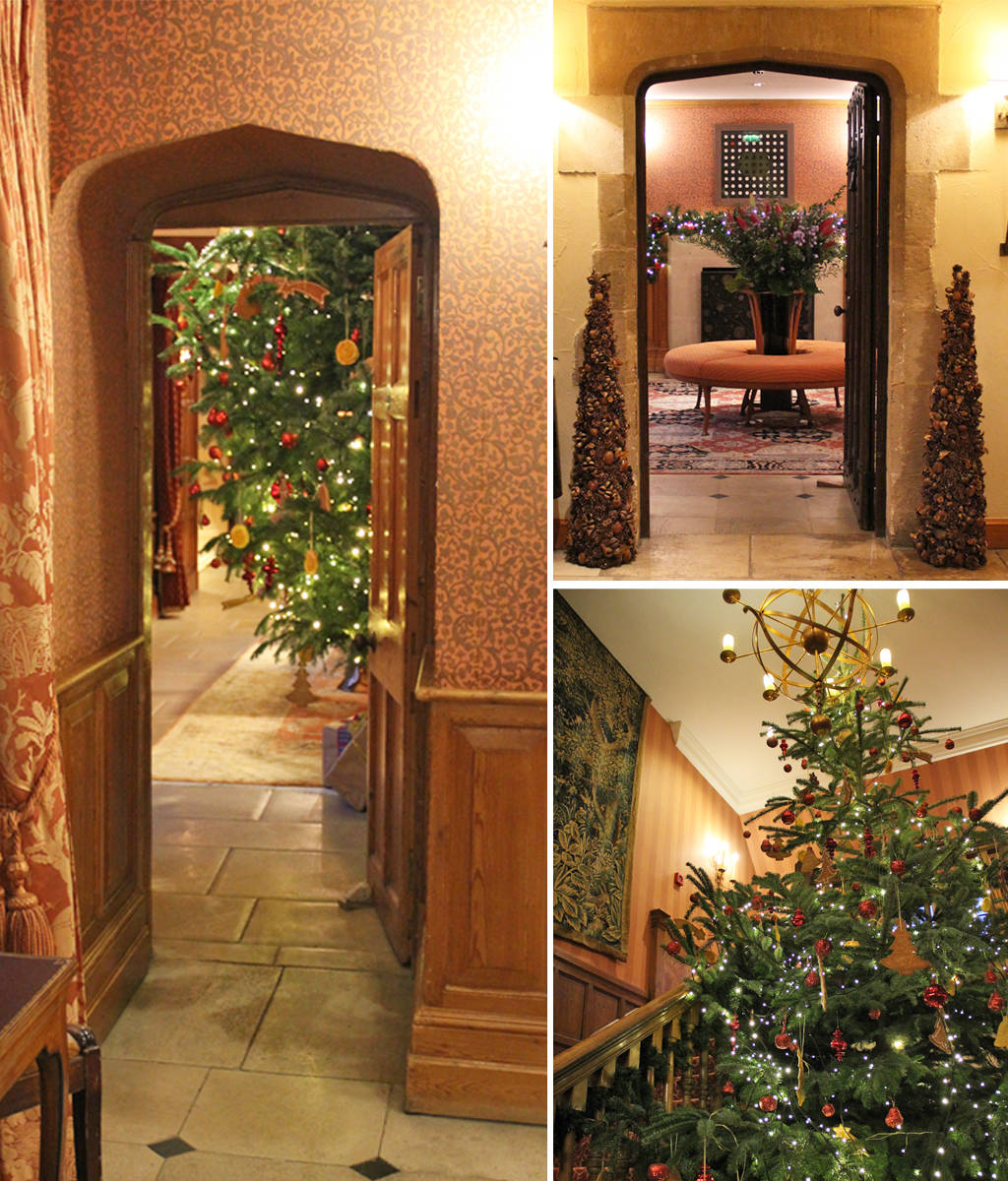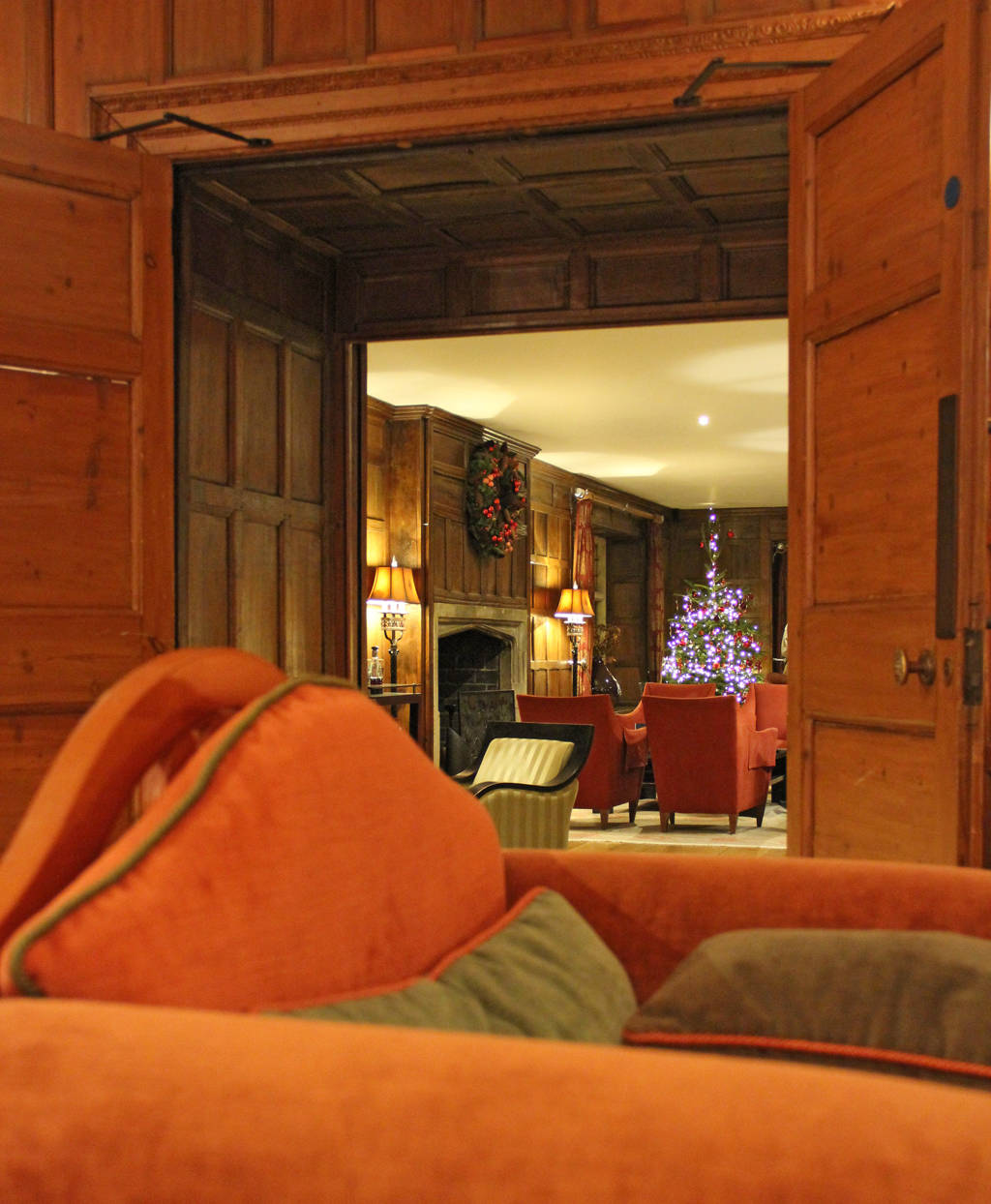 We were spoiled for choice on what and where to dine, but we decided to lay low for the night. After a MAJOR nap (seriously, there's no nap party like a pregnant nap party), we found ourselves in the bar, little bug by our side, eating cheese and sipping drinks, both alcoholic and non, by the fire. It was perfection, and made even better when we mutually decided it was time to get back into pajamas and drink hot cocoa in our room.
The next morning, we woke up bright and early to enjoy the breakfast buffet before our spa appointments. We decided to stagger our treatments so the pugface wasn't alone for too long — this was, after all, probably a confusing week for him, having already been introduced to one new home. I packed our bags and strolled around our mini garden for a bit, before making my way down to the Aquarias Spa for my 60-minute ila Pregnancy treatment. I passed Jeff at reception, who was basically a human bowl of jelly after his own 60-minute massage, so things were very promising.
Though I didn't have to actually do much during our move, the stress of the entire experience was definitely sitting pretty in my shoulders. Paired with my already sore lower back and legs thanks to carrying around some extra weight these days, I'm not sure a massage has ever felt so necessary — and I'm not going to pretend I haven't been spoiled this pregnancy. But because it's looking like this would be my last massage before baby arrives, I made sure to savor every second.
While I waited for my therapist to come get me, I relaxed on one of the heated stone recliners in the Tepidarium for a while. Even if you don't book a treatment, there's plenty to do in the spa, including an indoor/outdoor pool that's heated to enjoy even in the coldest months. There wasn't time for it this visit, plus we forgot our suits, plus I have no desire to be anywhere NEAR a swimsuit right now… but! Good to know for next time.
Soon, I was led into the room and nestled into position on my side. The tables at Aquarias were by far the most accommodating for a preggo, with the back coming forward for the final head/neck/face massage. I definitely can't lay comfortably flat on my back anymore, because I get heartburn and short of breath almost instantly. I did realize, though, that even at a slight recline… my breathing becomes so labored that I sounded like I was snoring even though I was wide awake. Please, pregnancy! Stop making me feel so glamorous and feminine!
After my massage, I changed in the locker rooms and met the hubs and the pug at our car, which had already been pulled around front for us. We were all sad to leave (the pug most of all, thanks to treats aplenty), so we extended our little trip with lunch at The Snooty Fox in Tetbury — because when you find a pub called The Snooty Fox, you go there. Especially when it's dog friendly, and you get to take this guy, all snuggled up in his favorite backpack: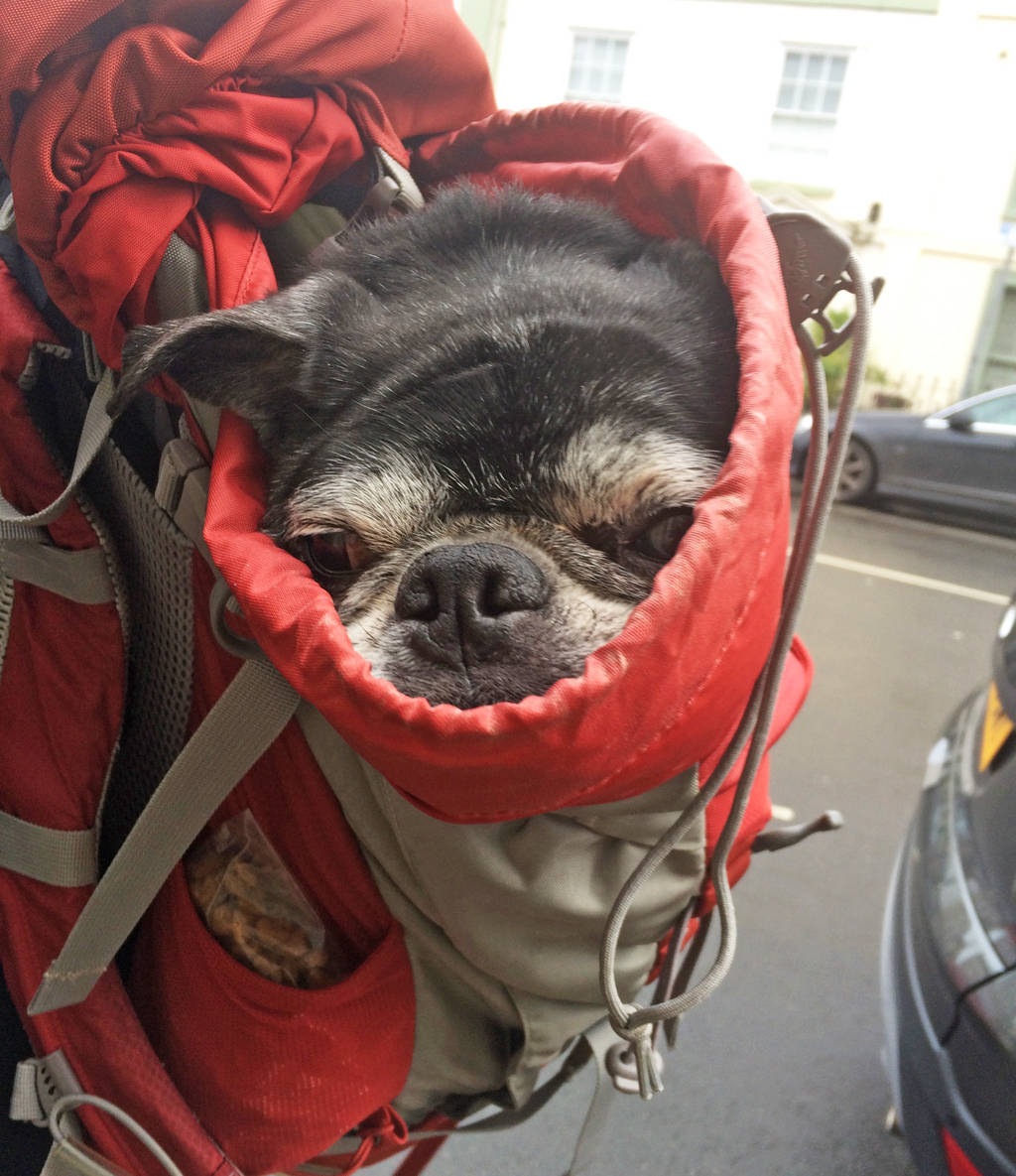 He's gorgeous!
And with that, our last official weekend escape as an 8-legged family was over! It was practically perfect in every way, just like The Cotswolds — and Whatley Manor.
xo!
the romantic
– Thank you to Whatley Manor for partnering with me during this little weekend jaunt to the countryside. All opinions are, as always, my own.