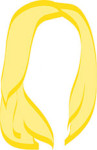 French women: we love to hate them. Effortlessly chic, undeniably cool, and always skinny. When I decided to study abroad in Paris, I thought it was the perfect segue into womanhood. Go away as a slightly rumpled, standard American college girl; come home sleek, chic, and très petite. With a cigarette in hand, of course.
Two years later, when I decided to move to Ireland, I dreaded the inevitable pounds that were sure to creep up in the land of Guinness and potatoes.
True fact: In Paris, I gained 10 lbs. Ok, closer to 12. In Dublin, I lost 10. Figure that one out, I dare ya!
What did I do differently than the French when I was living there for five months? And how did I stave off those beer pounds in Dublin that I had pre-emptively accepted as my fate? I've narrowed it down to three main reasons.
Money. 
In Dublin, I was broke. And I don't mean this in your typical college-student-moved-across-the-Atlantic kind of way. Within three days of my arriving in Ireland, I lost my purse. Meaning that, for my first few weeks, save for some money my family wired me and some cash my friends lent me, I was penniless. As a result, I lived off loaves of bread and peanut butter for a month. A failsafe way to keep of the pounds is not having the money to eat a proper meal.
In Paris, the city of baguettes and brie, I lived to eat. Most, if not all of my money, went towards good meals and cheap wine. Can you blame me?
Exercise.
Exercising in France, especially Paris, is…taboo to say the least. While living in Paris, I tried my hardest (ok, well probably not my hardest, more like a mediocre amount of effort) to run off all the excess calories I was consuming in the form of bread and cheese. Dressed in my Under Armor spandex, I ran along the Seine proudly. And the French…well, they stared. French women do not run! Unless, of course, they are Olympic athletes, which I'm pretty sure people thought I was, based on the amount of applause I got while running through the streets. I wish I was joking, but people actually clapped for me as I ran, assuming that I was in some sort of race. Why else would I be running? Needless to say, my workout routine was short-lived in France.
Dublin, however, is a land of rugged athletes. Rugby men, joggers, and football enthusiasts crowd every sidewalk, running path, and park in the city. In Ireland, I clocked more miles than I have in all my other years combined. Unless of course I enjoyed one too many pints the night before.
Self-control. 
When it comes to self-control, I simply don't have any. In any sense of the word. Whether its shopping, eating, or just trying to stick to something, I lack the ability to control myself. The French, on the other hand, have mastered self-control. They can sit at a dinner table for hours and consume only one plate of food! Albeit, an insanely delicious plate of food. I could not, for the life of me, get a grip on this when I lived in Paris. In typical American fashion, I gobbled up every last morsel placed in front of me, often times at record-breaking speeds. Bread, cheese, chocolate, I wanted it all! Five months later, my weight on the scale accurately depicted this mentality.
Despite my earlier failures, I'm determined to give myself a second chance at my transformation into fabulous French woman. Perhaps I just needed a few years to mature and come to terms with the obstacles that were keeping me from adapting a true Parisian lifestyle?
stayed tuned,
the wino