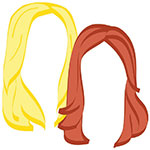 It's very, very hard to believe that it's been over a month since we were in South Africa with Hands Up Holidays. Like all incredible experiences, it somehow feels like it was both yesterday and a million years ago.
Now that we've wrapped up our #LTsf recaps, we're finally ready to dive into our South Africa trip, head first.
Our itinerary started and ended in Cape Town, and though our Flytographer photoshoot fell somewhere in the middle, it somehow feels like a fitting place to start.
After an incredible day exploring the coast of the Western Cape, we checked into our rooms at the Dock House, physically exhausted and more than a little jetlagged. But! There was no time to waste. Along with Mrs. O and her sister Renata, we freshened up and headed down to the V&A Waterfront for a pre-dinner photoshoot with Ronél.
As a sidenote, our fundraising campaign for Newkidz is still open for a little over two weeks. Any amount you can spare, no matter how small, would be incredible. See more details here.
And now! Ze photos!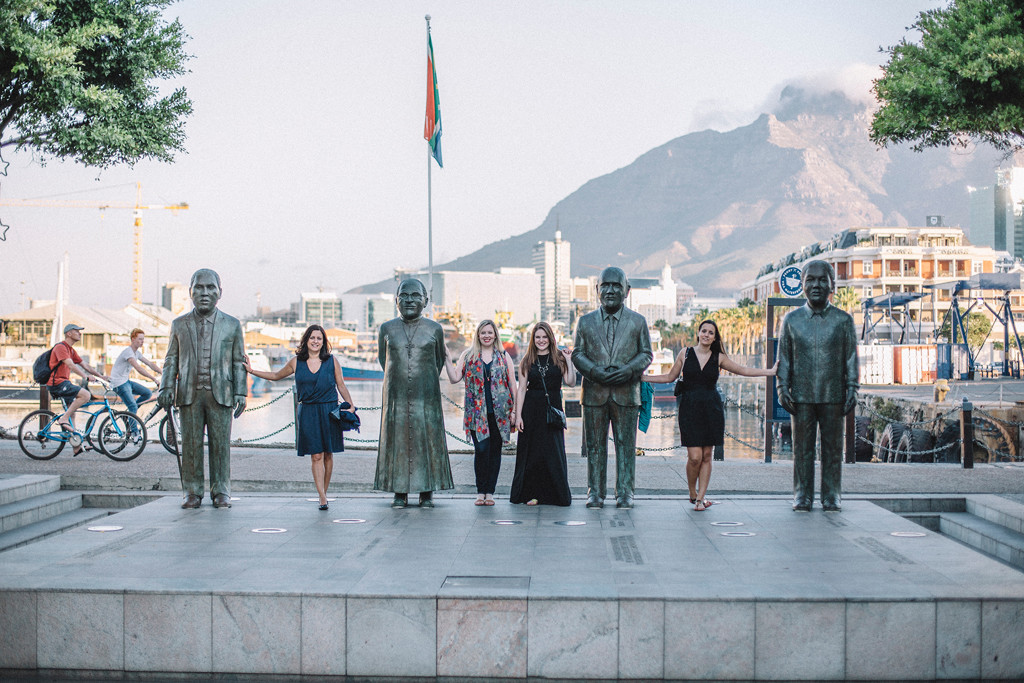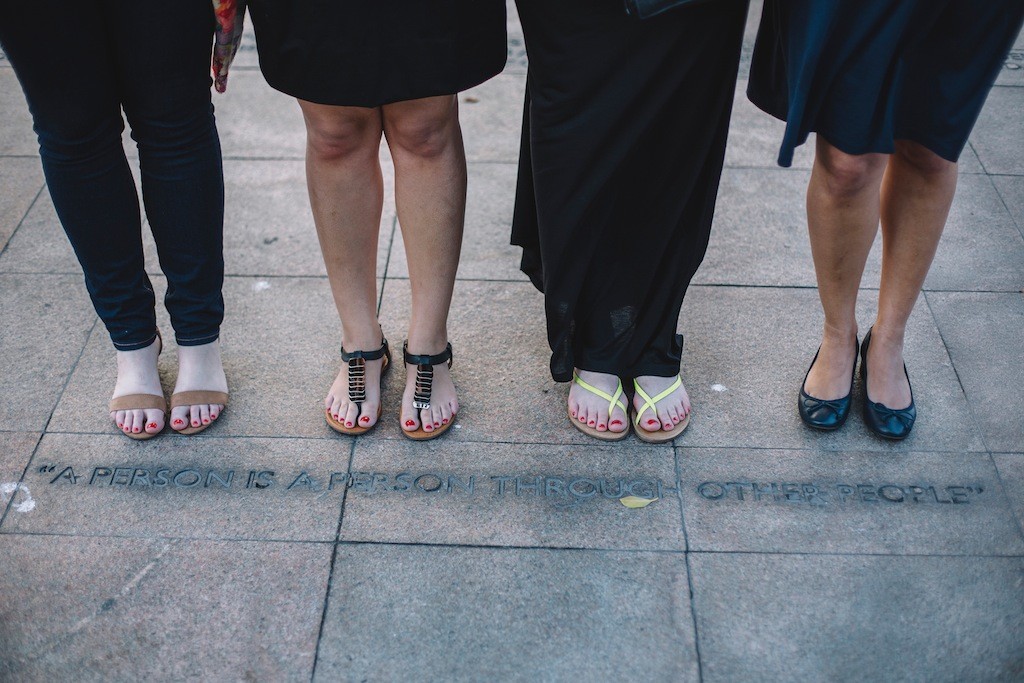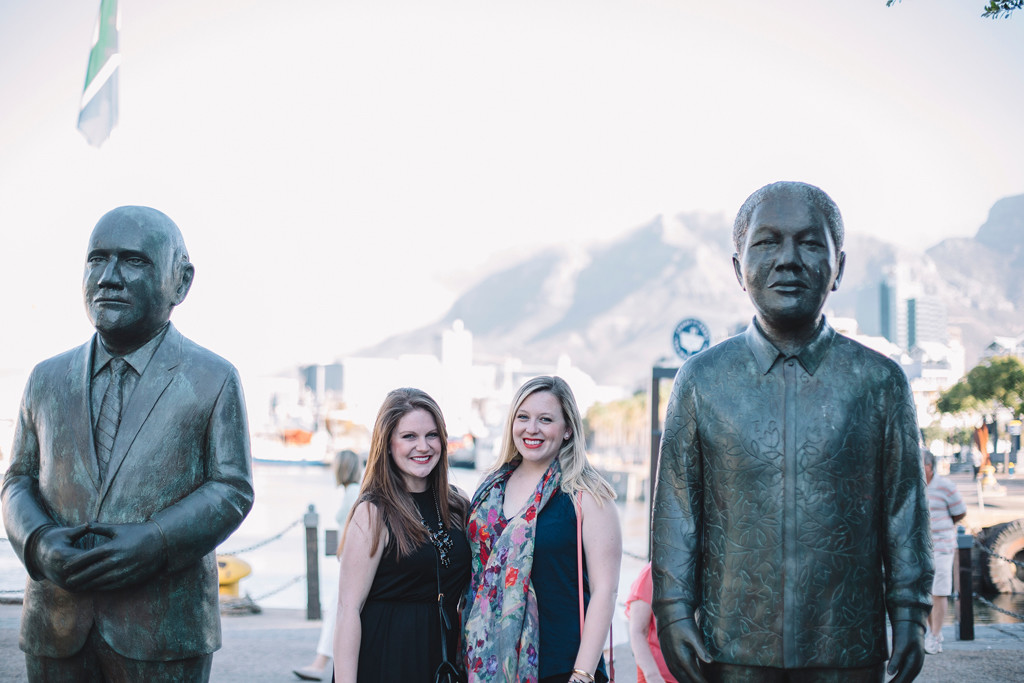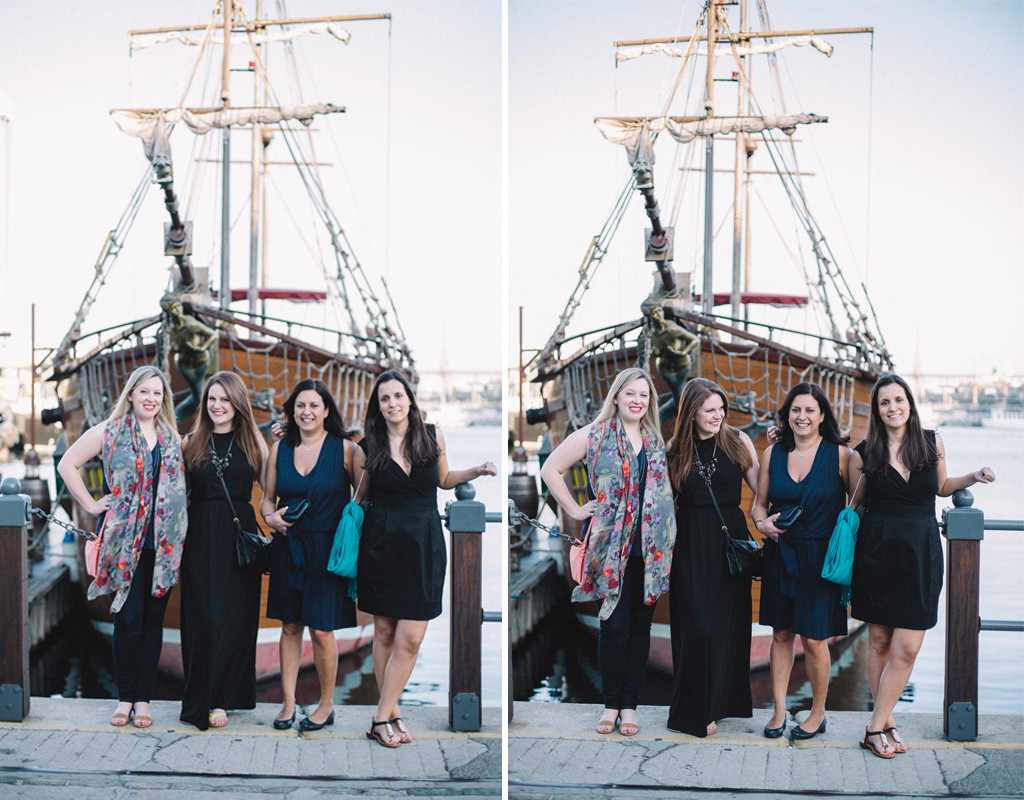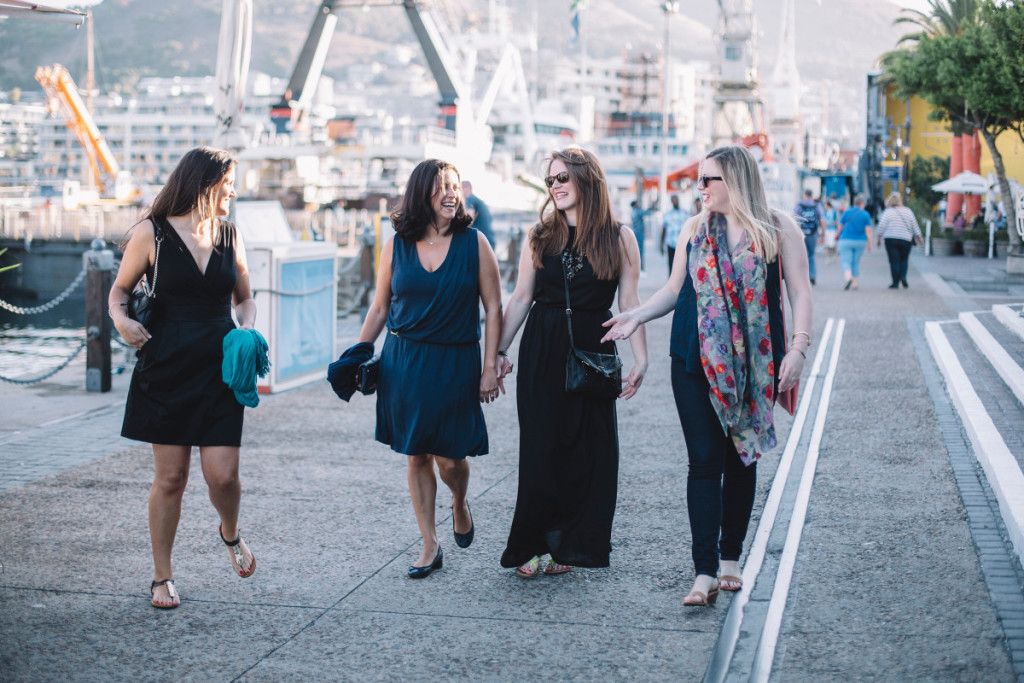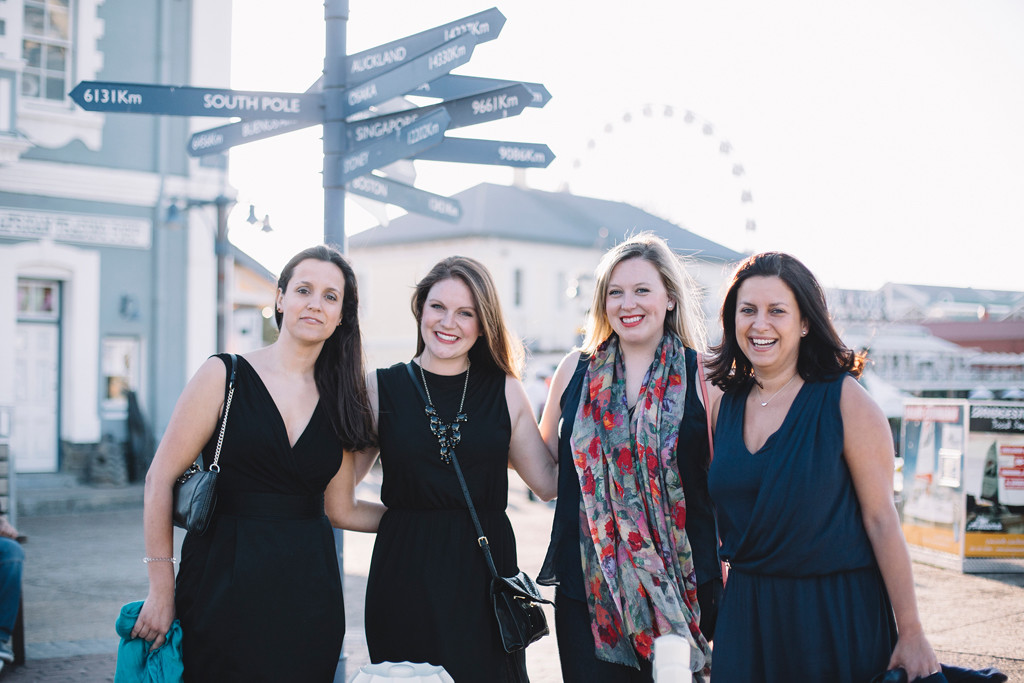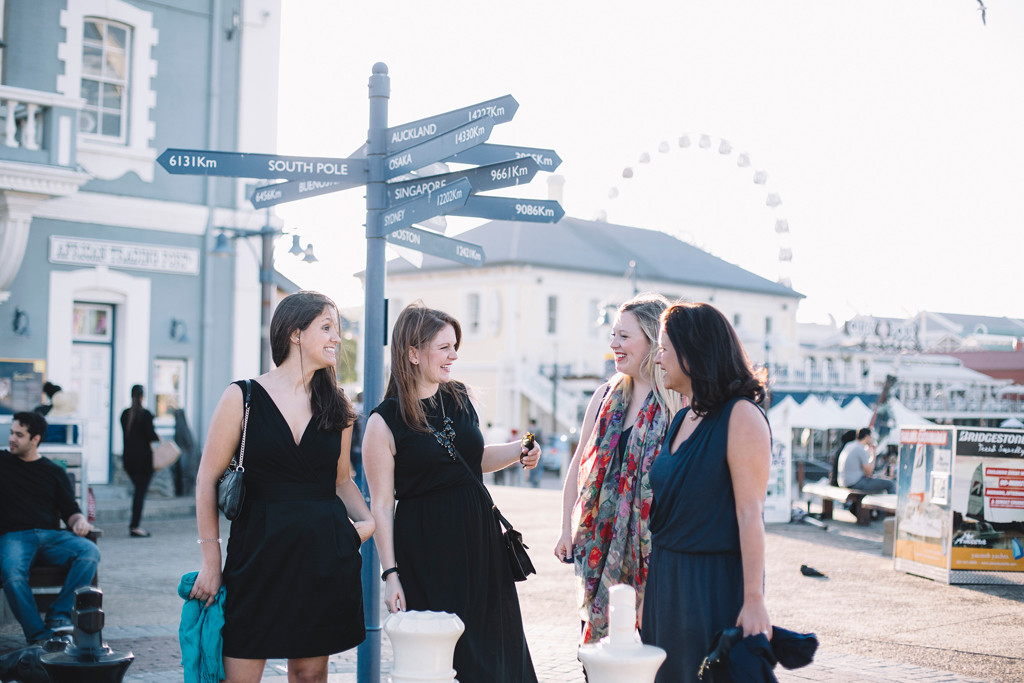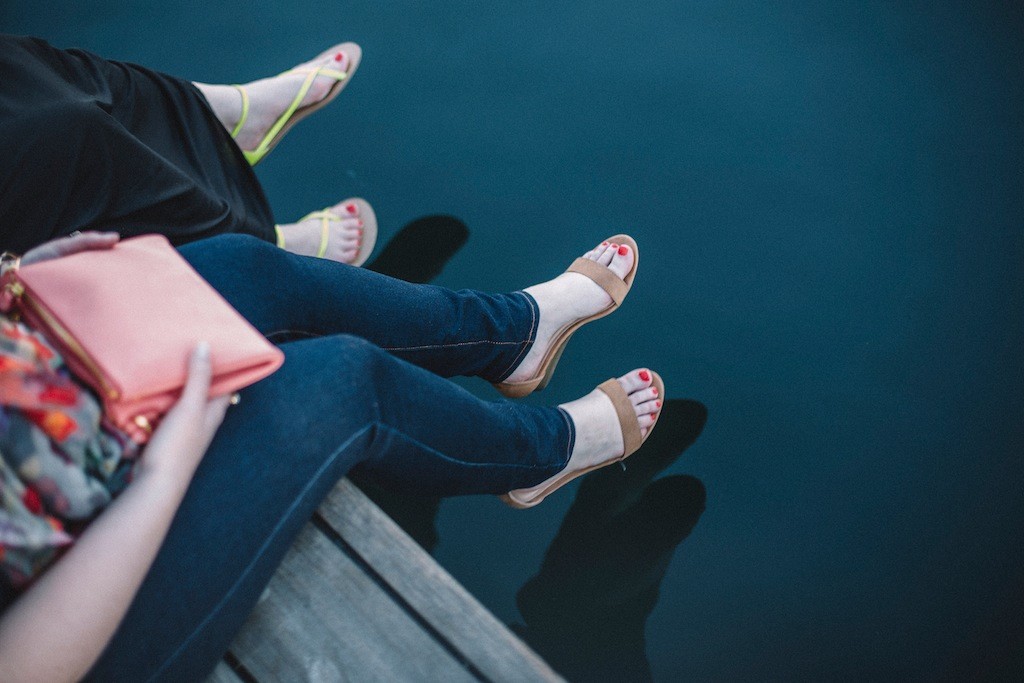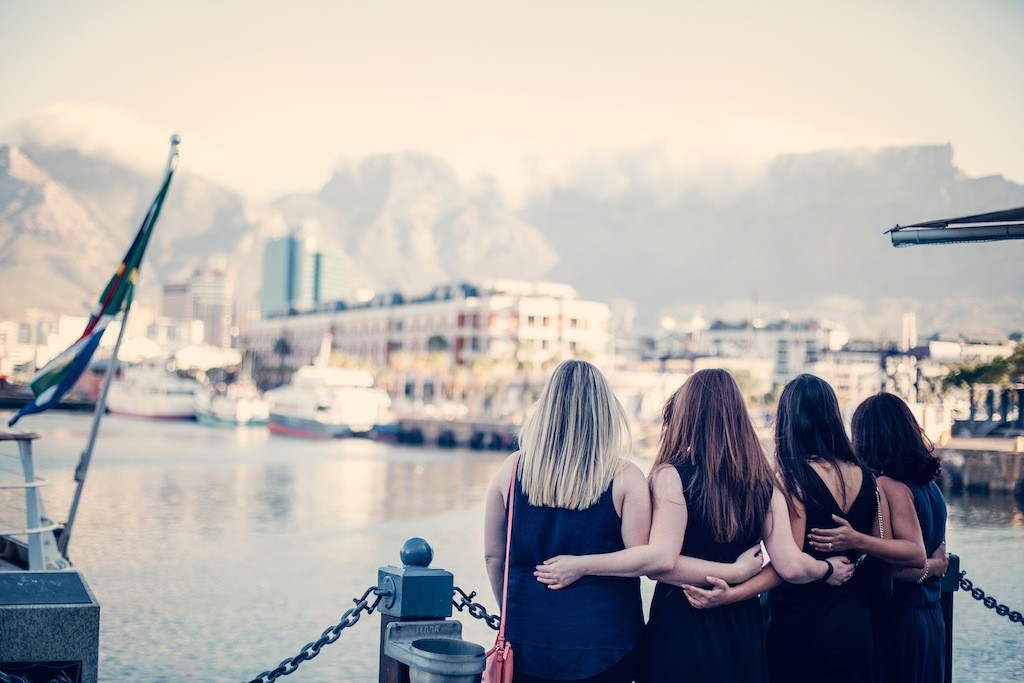 Though our Nob Hill Flytographer shoot is obviously near and dear to our hearts, we felt even more at ease having been through the process once before. We were a bit more comfortable in front of the camera (but really, just a bit… we'll always be the awkward girls you know and love), which we've decided is just one more reason doing a shoot on every trip is a fabulous idea. Imagine what naturals we could be by shoot #100!?
This session was a full hour, which was particularly nice for a group of 4, so we'd definitely suggest upping your time if you do have more people in your crew.
xo!
the romantic & the wino
– Thank you to Hands Up Holidays for partnering with us throughout #LTsouthafrica, and to Flytographer for offering us a complimentary shoot in Cape Town. All opinions are, as always, our own.