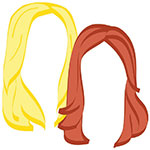 Ahh springtime. That glorious season full of pastels & new blooms & the promise of warmer days. Coincidentally, it's also when we start getting serious about summer vaca. Currently on our minds? Palm Springs, California.
We admit, our joint plans this year are up in the air. We vowed in Spain and Portugal to always meet in August for a week of luxury, but we have no idea when or where or how this year.
Right now, our minds are wandering west. Though we successfully explored NorCal together two years ago, a return to the West Coast is in the cards and lately, we've been perusing Palm Spring vacation rentals.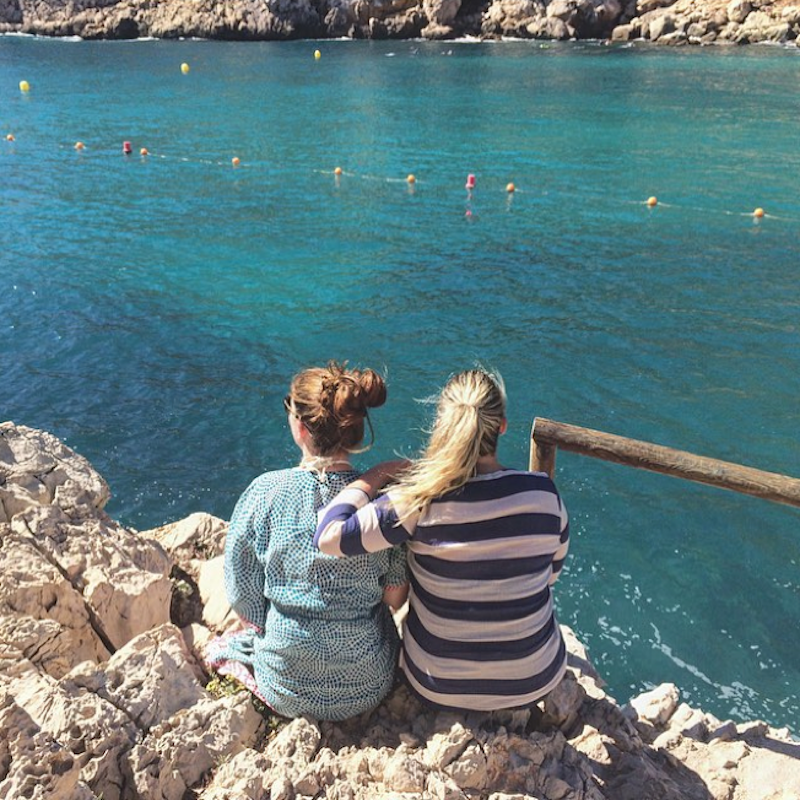 Though Carolyn is always happy to make the hop across the pond for some quality Euro time, we've been realizing more and more these days just how little we've seen of the US. While California wouldn't be very new to us, Palm Springs would be — and with villas like these, how can we say no?
Honestly, can you even handle this one?? Or THIS one?!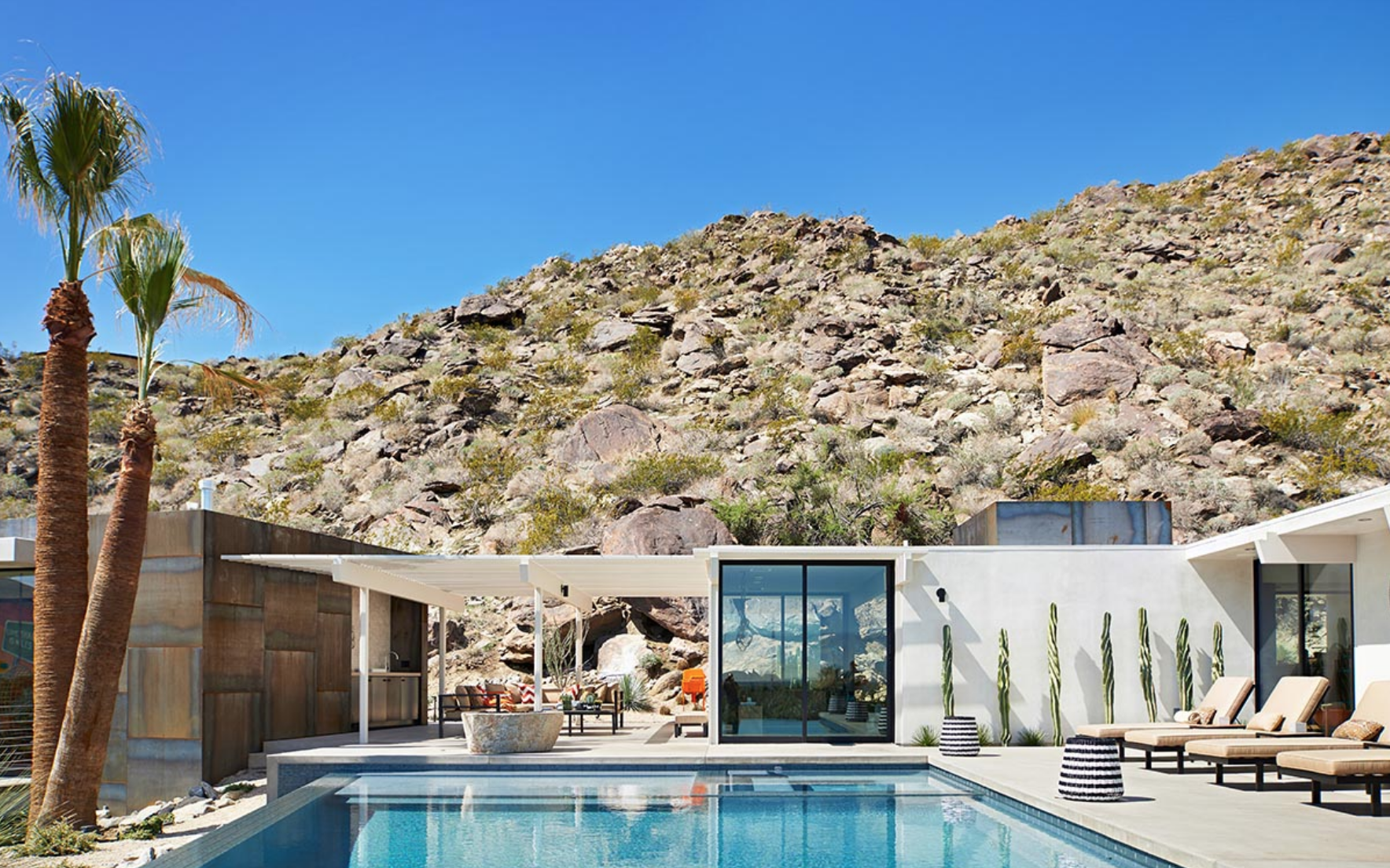 guys. it's literally perfect. | photo via luxury retreats
When a place looks this incredible, we can't help but let our minds wander, and before we've even booked a flight, we start our dream packing list.
the romantic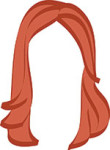 swimsuit | maxi dress | beach tote | sunglasses | sandals | nail polish | lip color
I spent all last summer lusting after the scalloped edge trend (don't believe me? see both our looks here), but never actually pulled the trigger on anything. I'll very likely be well behind the trend this year, but once I saw that this suit is actually named after and inspired by Palm Springs, I figured it's kind of a sign. From there, the rest of the look fell into place… mainly because, for some reason, I think this is a destination that calls for a lot of dusty rose and teal.
I'm also fairly sure a comfy maxi is all I'd need for a week of desert relaxation, and I'm not sure why I would need to carry a tote from inside the villa out to the pool, but for one this adorable, I'll figure out a reason. Maybe to carry a bottle of rosé back and forth?
the wino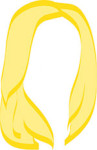 swim suit | fedora | dress | shoes | sunglasses | handbag | scent | lip color
When I think of Palm Springs, I picture sixties mod style with lots of bright colors and paisley patterns. While that look may not make it into my normal routine of neutrals, I can totally get behind an off-the-shoulder yellow one-piece. I can just envision myself sporting this suit while floating on a pool raft and sipping on a frozen drink…
To take my poolside look to evening cocktail attire, I went with an Emilio Pucci asymmetrical blue and white shift dress — to match the sky, ya know? And to accessorize both day and nighttime looks: a simple espadrille, bright pink lip, and a touch of Chanel no 5 (could it BE any more sixties classic?).
So, will this be where our annual pilgrimage takes us?? We can't say. And we're not even being cryptic… we seriously have no idea.
Which is where you come in: any sunny holiday destinations we should consider for a late-summer/early-autumn escapade?! Spill it. The sky's the limit.
xo!
the romantic & the wino
– This post is in partnership with Luxury Retreats, but all opinions are our own.
Save
Save
Save
Save
Save